Since we had a Thanksgiving Eve party to attend, we decided to leave to visit family Thursday morning.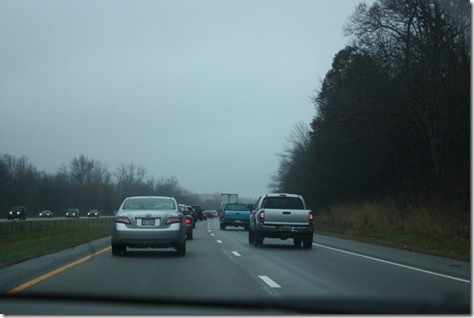 Traffic was pretty stop and go for the first part of the trip.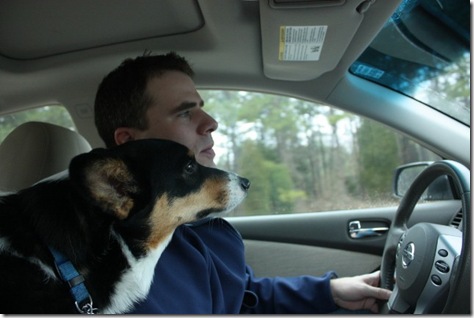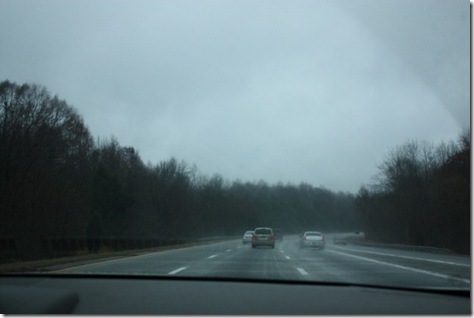 But eventually we got going. I was happy to not see too many accidents on the way. I always think accidents on holidays are extra-sad. The weather was pretty nasty most of the way.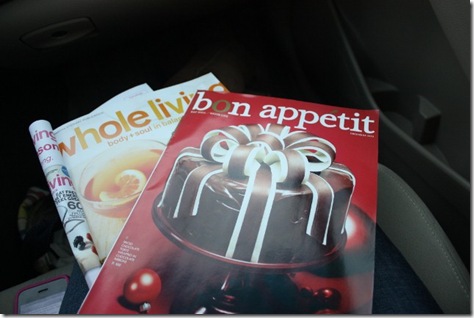 I kept myself preoccupied with Bon Appetit and Whole Living. Love these mags.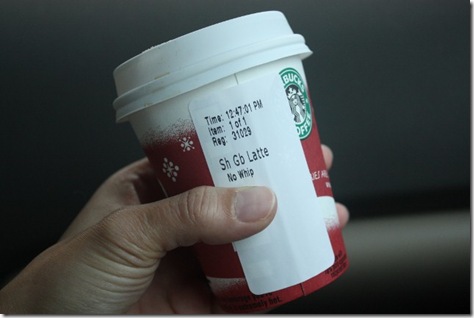 Most restaurants are closed today because of the holiday, but luckily Starbucks was open. We hit them up for a light lunch and hot coffee. I got a short gingerbread latte.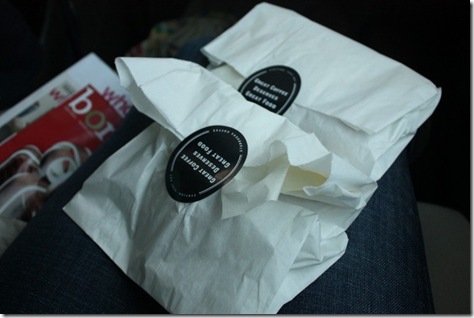 We got breakfast sandwiches for lunch.
We eat split half of two types: sausage, cheddar, egg on an English muffin…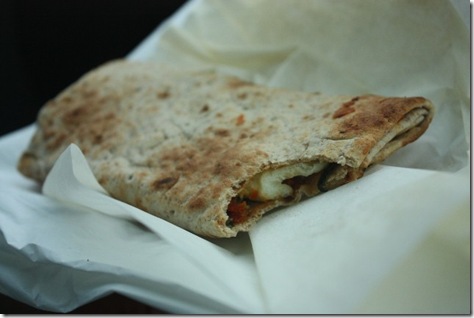 …and my usual – the spinach feta wrap.
We made it to hubby's hometown around 1pm.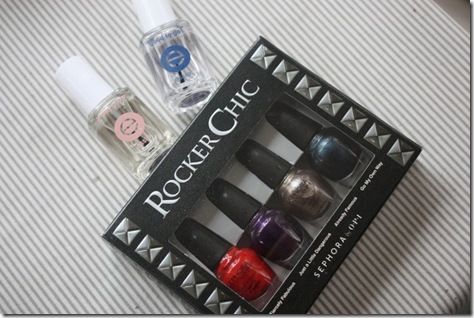 Since we had some time before dinner, I decided to take the opportunity to paint my nails. I guess it seems silly that I pretty much never have time to paint my nails. You may remember this rock star nail polish kit I picked up weeks ago from Sephora. Yep…I haven't used it yet. Well, not until today at least. That's one of my favorite parts about going out of town. You get away from most of your to-dos back home and have time to do things you don't normally have time to do.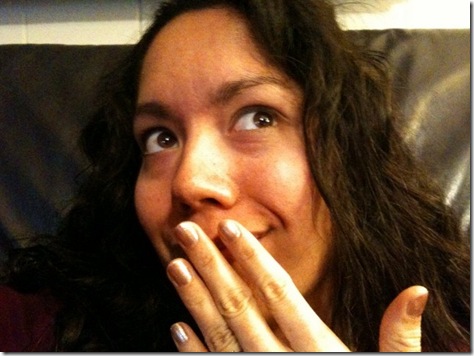 I kind of wanted to use one of the darker nail polish colors, but I decided to use the gold glitter because it seemed more festive.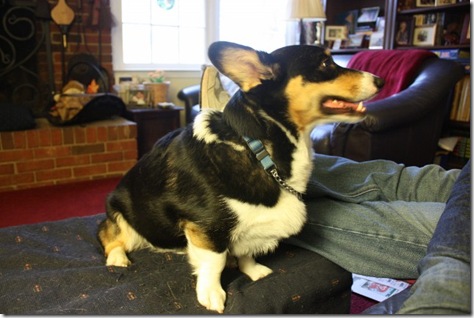 Bailey's pretty excited to have hubby's mom's dog and hubby's brother's dogs to play with all weekend.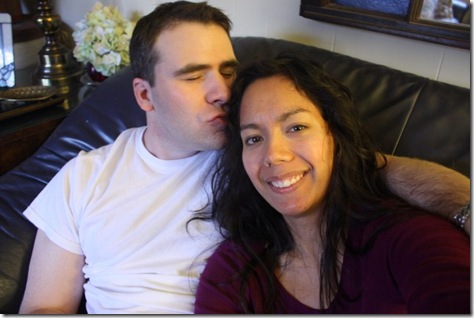 Anywho, hubby and I are almost ready to head to another family member's house for the full-on Thanksgiving dinner.  I can't wait to see the rest of Dan's family and enjoy some delicious eats!
Dinner is at 6pm. Almost time! Brace for im…err…eating!
What time do you usually eat your Thanksgiving meal?