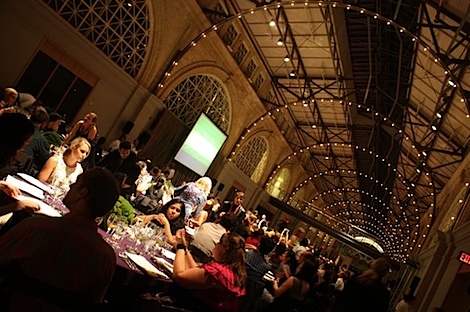 Saturday was the big night – the Gala!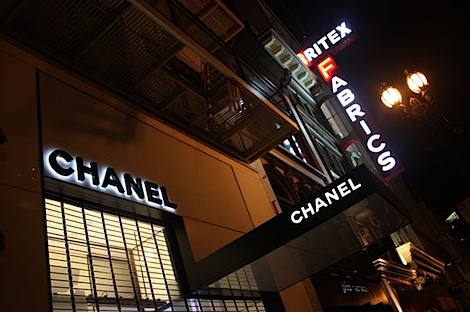 Lookie what we passed on the way to the Ferry Building!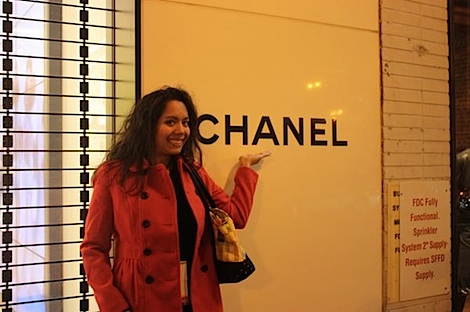 Love!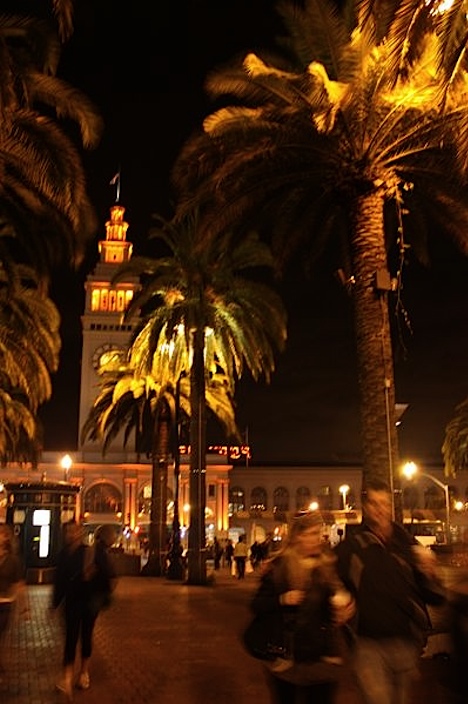 The Ferry Building was so pretty at night.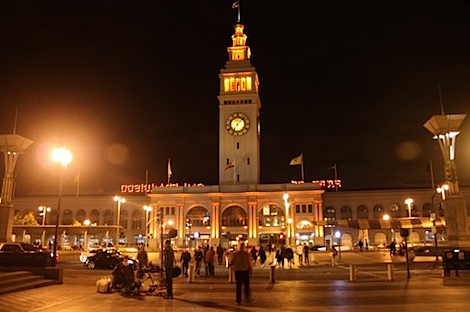 I couldn't stop taking photos.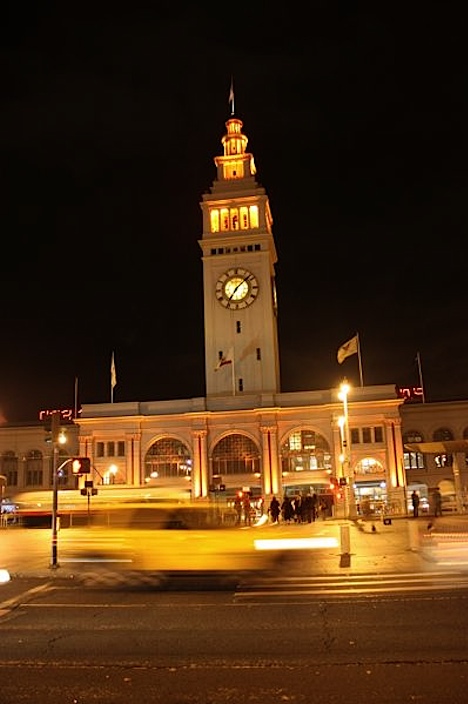 See the taxi?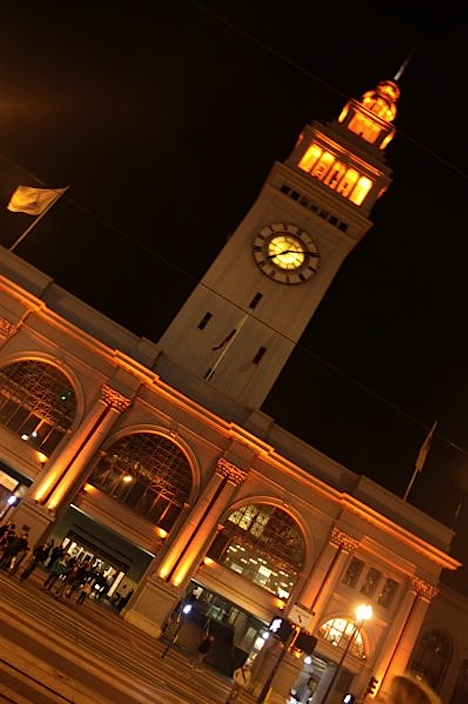 Almost party time. I felt so lucky being able to have a special dinner at the historic Ferry Building!
After almost missing the party on Friday, Julie, Anjali, and I were right on time for the gala.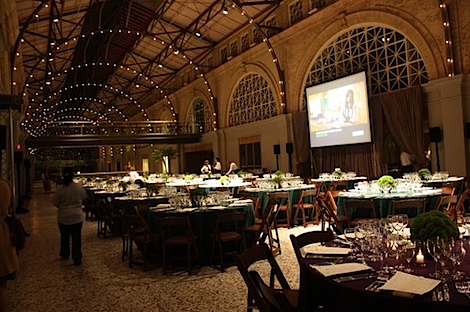 Or make that…early.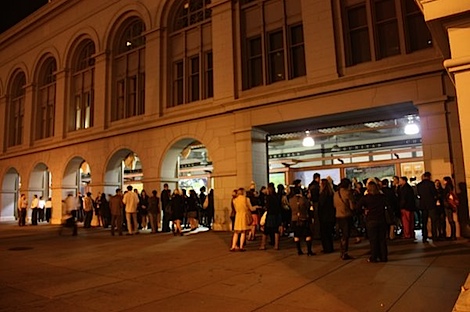 Turns out everyone was actually outside enjoying appetizers and small bites, so we went over to join them.
There were some really fantastic little plates being passed around – beef, cheese puff, polenta, chicken ball. I think the chicken was my favorite.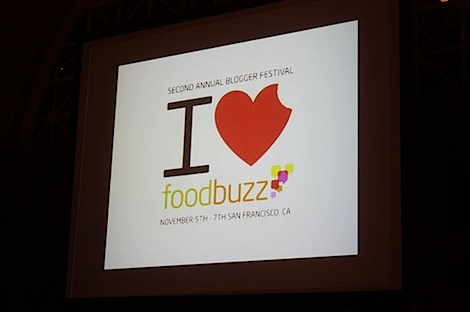 Soon enough, it was time to get the party started.
The room was gorgeous and made me feel like I was dining like royalty.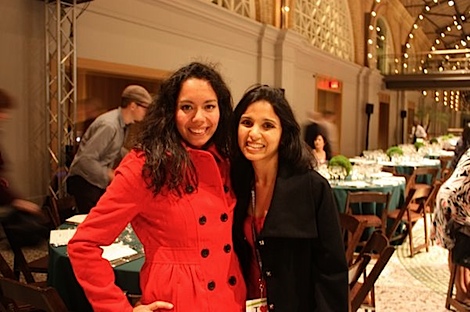 Me + Anjali.
Me + Julie.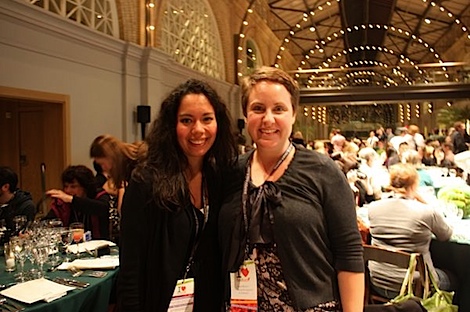 And you'll never guess who ended up sitting with us…Laura! The other photographer from the presentation earlier. She kindly answered a few more of my photography questions and gave me some pointers. It was so cool being able to have some good conversation with both her and Marc.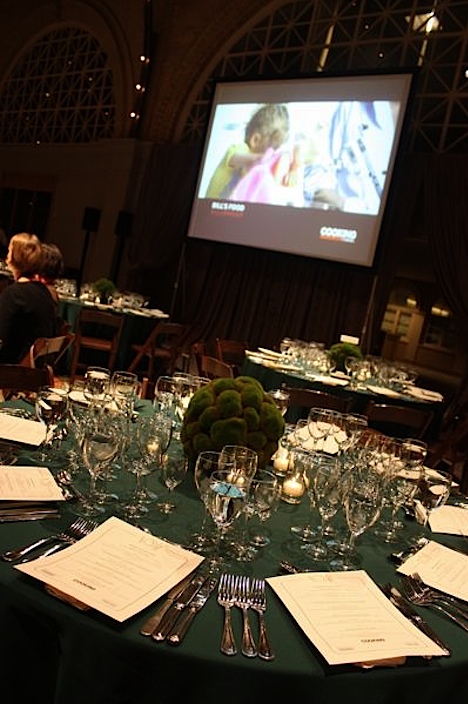 After enjoying our appetizers, Anjali, Julie, and I actually waited at the bottom of the stairs with some others for the gala. Once we got the word, we bum-rushed the place and scored a great table. Look how close we were to the screen!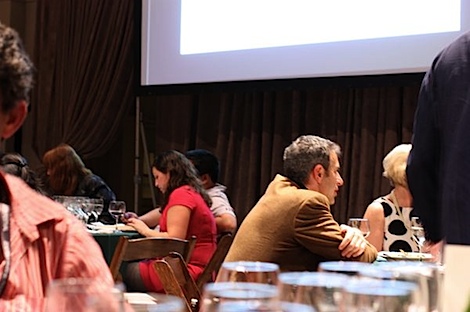 We were one table over from the Foodbuzz CEO.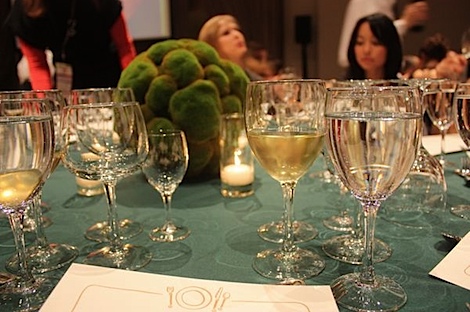 The tables were really pretty with glasses galore.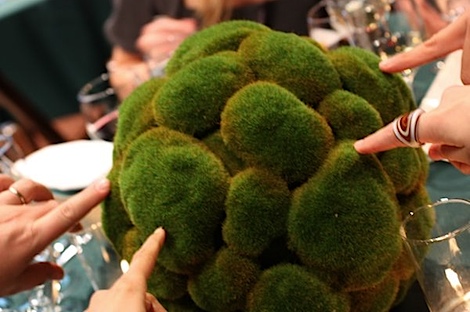 And some strange green thing…not sure what this is. Moss?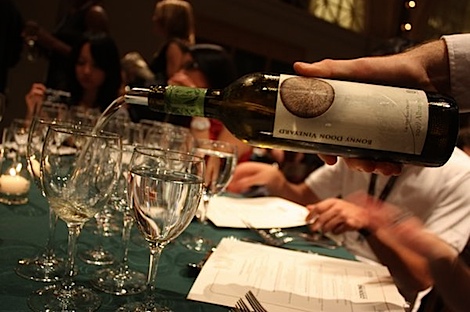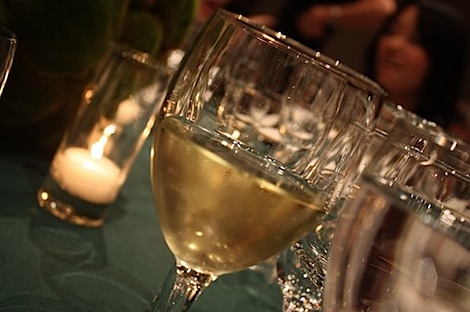 I loved how each course had a wine pairing.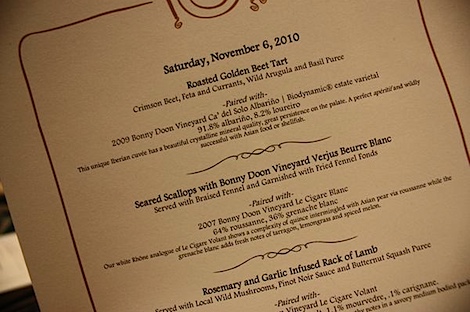 We started with a golden beet tart. So light and tasty.
Then we enjoyed a scallop course.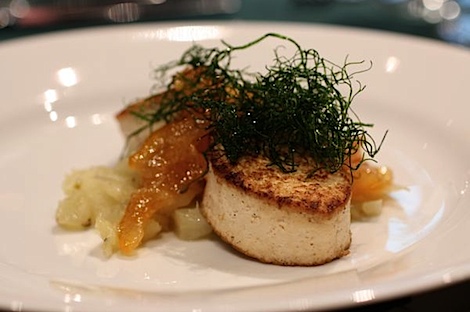 Check out the vegetarian version in tofu…looked just like my plate!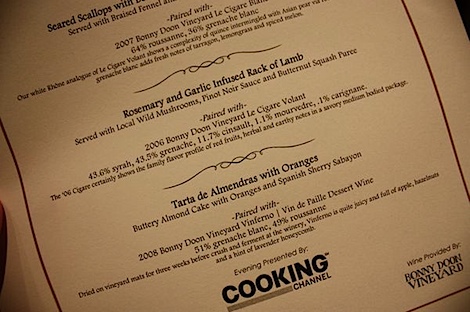 Then, we moved on to the main event – lamb.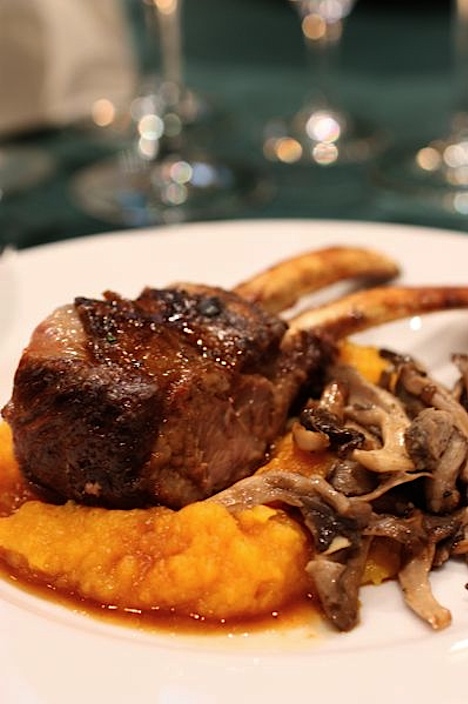 I would never order lamb on a menu…but I figured of all the places to try it, this was the one. The flavor was really nice and not too gamey. The sweet potato mash was a nice compliment. I did try the mushrooms (you guys know I'm not a fan), but they weren't my thing. They tasted great, but I couldn't get over the texture. lol
And then we had dessert! Almost Cake with Spanish Sherry Sabayon. Loved all the flavors together – especially that berry sauce!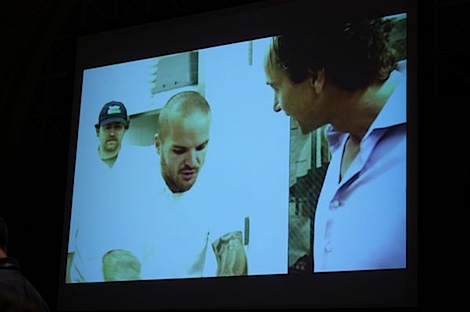 Which we enjoyed with a preview of a new Food TV show.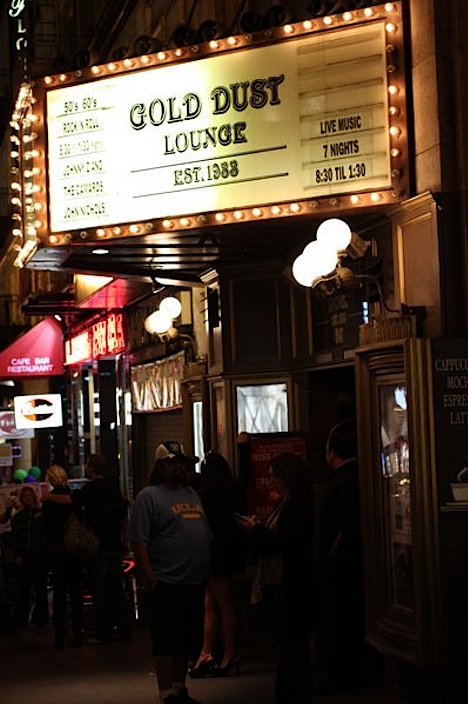 Post dinner, my table got together for #fbzhunt – a scavenger hunt around town. (will have photos another time)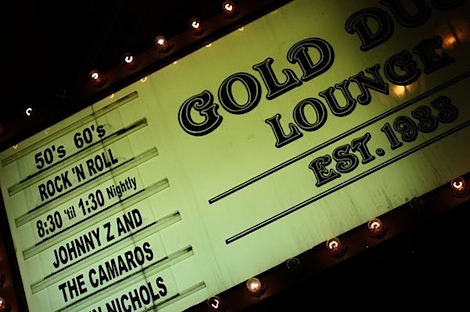 We did most of our photos on the way to the final destination…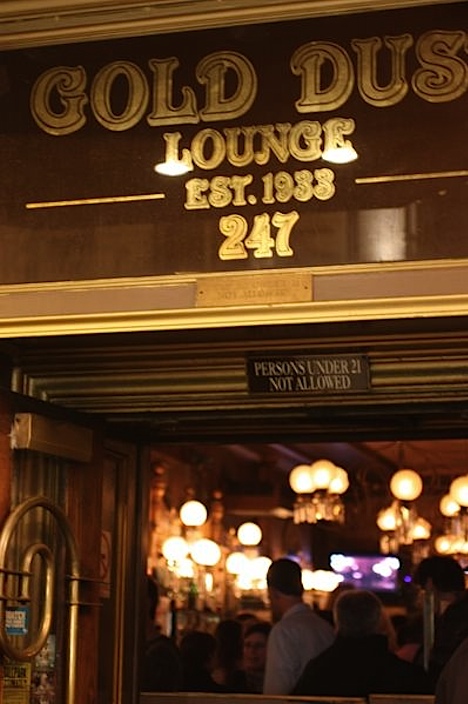 But one place was a necessary stop for my group – The Gold Dust lounge!
Phew! What a day! But there was one more to go…