I'm catching up on blog posts the last couple days so I'm on a roll with posting!
In case you've missed anything, here are some of my Foodbuzz/San Francisco posts:
On to Sunday…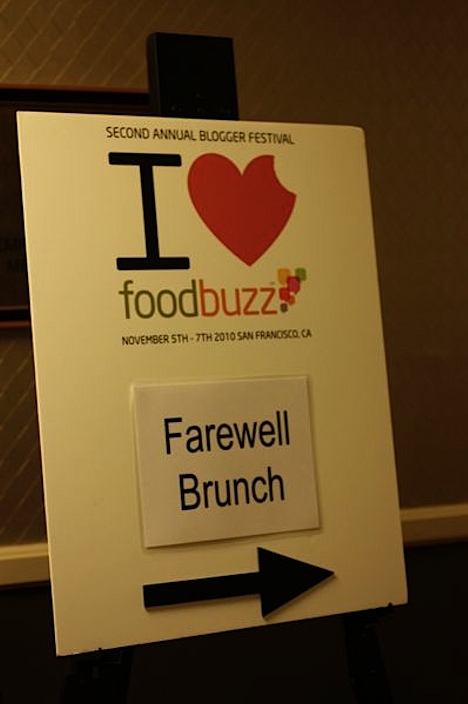 Sunday morning held the last event of the Foodbuzz Festival 2010 – the Farewell Brunch.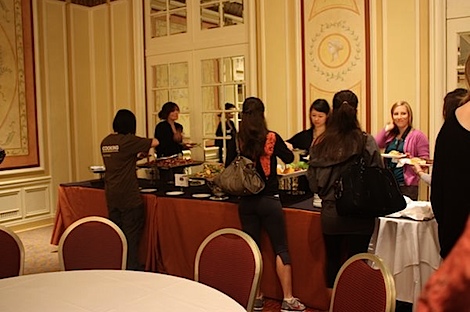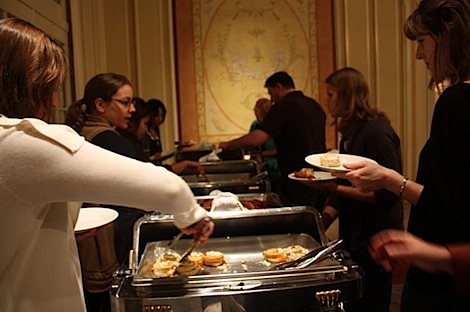 There was a buffet of hot and cold brunch eats.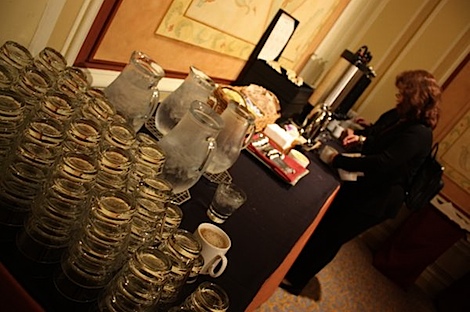 Plus plenty of hot coffee and tea and icy-cold water.
My first plate was a little on the heavy side, so I only managed to down about half of it.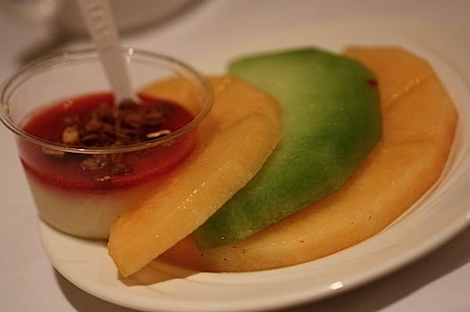 Some yogurt and fruit helped lighten things back up.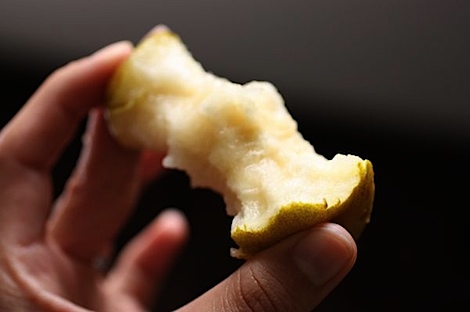 After scoring a late check out, I went back up to my room to finalize the last of my packing (did most of it Saturday night after the Gala and scavenger hunt). I decided to go ahead and enjoy the Frog Hollow pear and wow…can I just say I now understand what all the buzz is about…this thing was the delicious and definitely the best pear I've ever had!
Then, I was off to meet my friends! We had grand plans of exploring San Francisco, but they got a bit rained out. At least at first.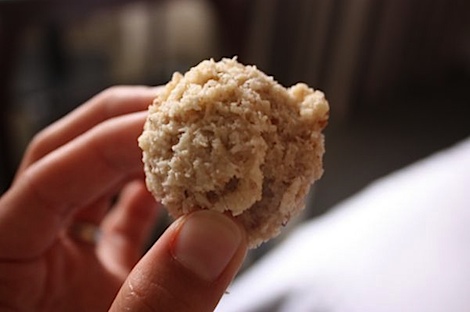 I enjoyed a famous treat…a Fitnessista-macaroon (another highly buzzed-about food that totally exceeded expectations…pure heaven!).
I got a little preview of Dance Trance from Gina where we Dropped It Low 😉 and then it was time for shopping.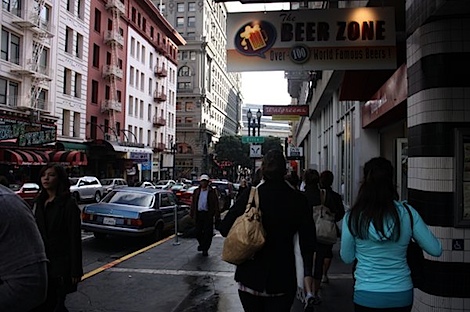 We wandered around Union Square after the rain cleared up. I wanted to buy one of everything in Lush but managed to leave with only a tiny perfume.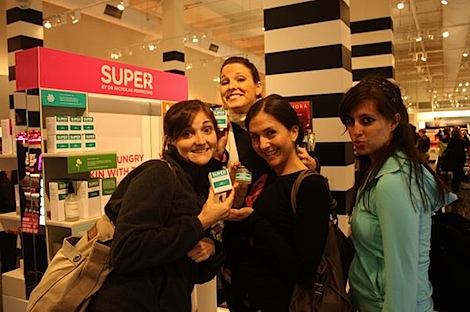 Brittany, Tina, Michelle, and Gina with the chia seed beauty product Brittany found in Sephora.
I almost made it with them to Lululemon (though now that I think about it, maybe it's a good thing I didn't get there…at least for my wallet lol), but ended up getting picked up by a local friend for afternoon tea.
I was envisioning a 3-tiered cake stand with tiny bites of sandwiches and sweets (perhaps my Southern influence), but found something differently delicious altogether. Details next time!