Two work days down…only one to go before I get to enjoy some vacation time! Yay!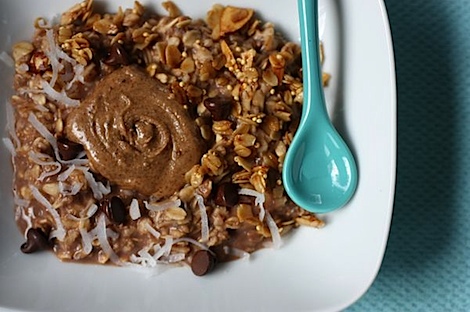 Breakfast this morning was extra yummy thanks to two homemade ingredients.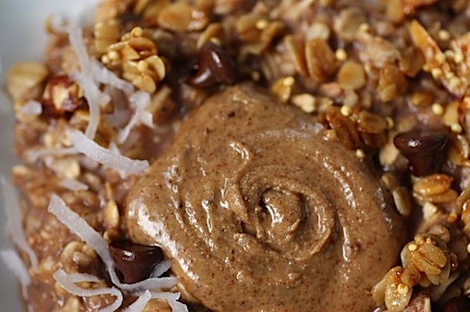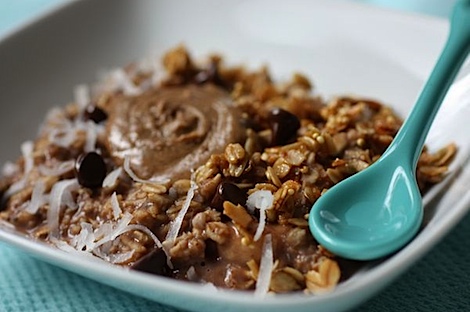 and homemade granola.
I know it seems like a lot for so many homemade things to be in my eats, and two years ago I would have scoffed at myself like…really…WHO makes their own almond butter. But, I do. And it's easy. You could do it too…promise.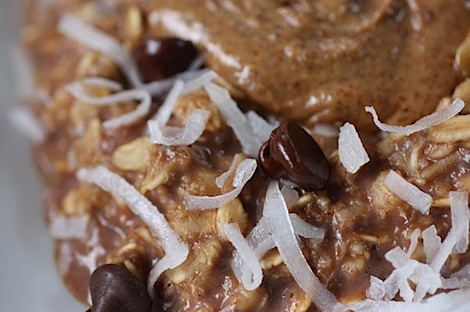 The almond butter and granola made the oats over the top.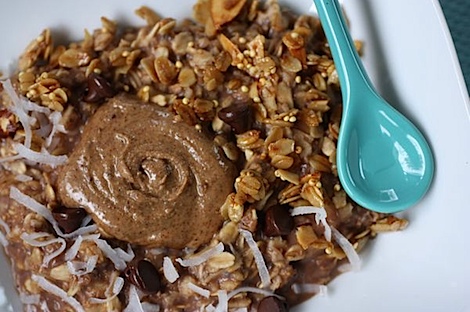 By the way, the chic-turquoise spoon really helped breakfast taste better, too. hehe
In today's bowl of oatmeal:
extra-thick oats
milk
water
chia seeds
cocoa powder
banana
chocolate chips
coconut flakes
homemade granola
Nom!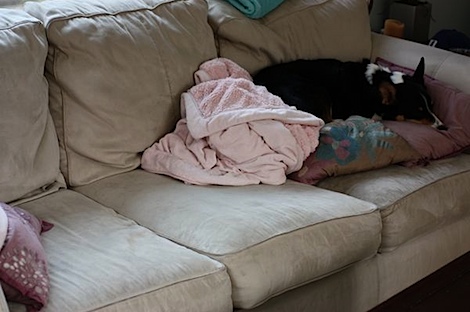 In other news, Bailey has figured out a new trick.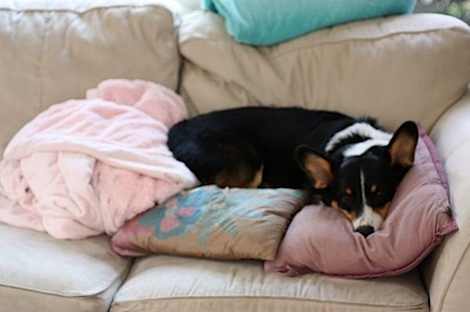 He has mastered the art of finding the coziest, plushest, and most comfortable spot on any resting area. Note his body stretched across two pillows and one blanket. Nice, dog…nice.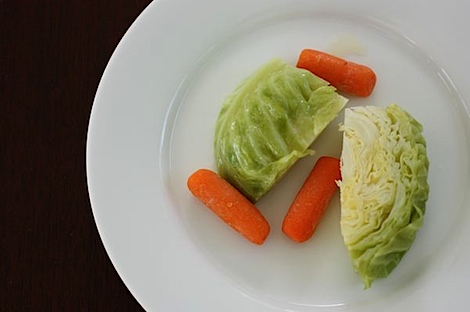 Hubby picked up Which Wich for lunch for us, but I added some cooked veg to complete our meal – steamed cabbage and baby carrots.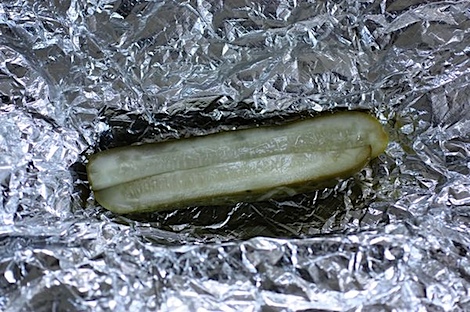 Pickles.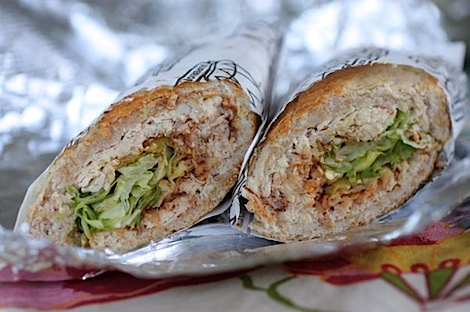 Plus a WW chicken sandwich, BBQ sandwich, lettuce, pepperoncini.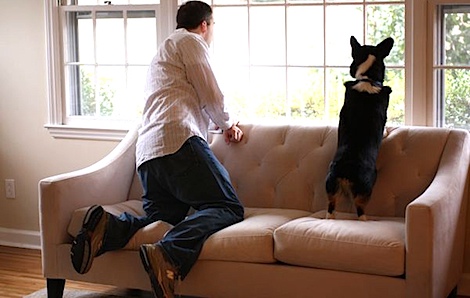 The boys are liking the new couch.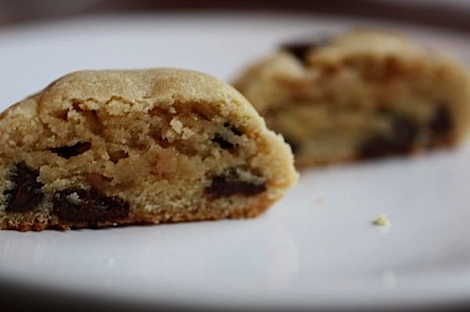 Oh and I have a new dough ball flavor for you!
Toffee Chocolate Chip Cookie Dough Balls
Inspired by Annie the Baker
*Be sure to check out the original – chocolate chip dough balls – click for recipe*
*Update – I've made a new variation – Butterscotch Oatmeal Dough Balls! Click for the recipe*
Ingredients:
1 1/2 cups unbleached all-purpose flour
1/2 tsp salt
1/4 tsp baking powder
1/8 tsp baking soda
1/2 cup brown sugar
3/4 stick butter, softened/room-temp
1 tbsp sugar
1 egg (or flaxseed-egg)
1/2 tsp vanilla
1/4 cup toffee chips (I used Heath)
1/3 cup semi-sweet chocolate chips
Directions:
Pre-heat oven to 350 degrees F. Prepare baking sheets with parchment paper.
In a large bowl, whisk together flour, salt, baking powder, baking soda.
In a medium bowl, mix sugars and butter till creamy. (I used a handheld mixer, but you could probably just use a whisk). Add egg and vanilla and mix till combined.
Mix wet into the dry. Note: it will appear there is not enough liquid for the amount of dry ingredients, but continue mixing. It will form into a dough, it will just be a firm dough. See tips above for combining. Careful to not overmix.
Gently fold toffee and chocolate chips into the dough, without overmixing.
Refrigerate dough for at least 20 minutes before using a small sorbet scoop to scoop out dough into small mounds. Roll each mound into a ball and spread evenly on a baking sheet, leaving roughly 2-3 inches between each ball.
Bake balls for 10-14 minutes, depending on how set you want your centers. If you use egg, and you're paranoid like me, you can use a meat thermometer to ensure the centers of the balls are at least 160 degrees F, which many web sites say is the safe temp to eat eggs.
Let your dough balls rest on the baking sheet to cool at least 5-10 minutes.
Enjoy!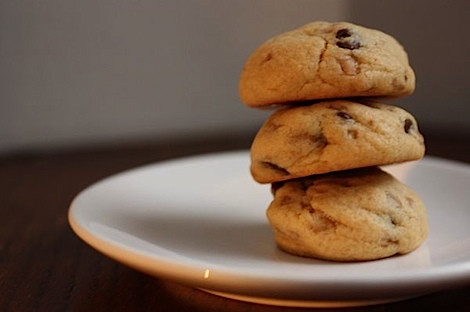 Oh yes! Another tasty dough ball flavor comin atcha! Booyah!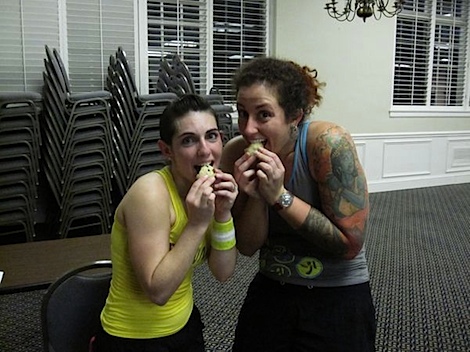 I brought a couple dough balls to Zumba tonight. Gina and Jane thoroughly enjoyed them. 🙂
Btw, zumba class was awesome! I'm now on 3 days in a row! I'm not teaching this week, but I do still go to classes of other instructors. I helped lead Aaja Soniye and Alright. Alright is one of my new faves. It's a hot Pitbull track and I highly recommend downloading it because it's F-U-N!!! I just wish I could show you our dance to the song.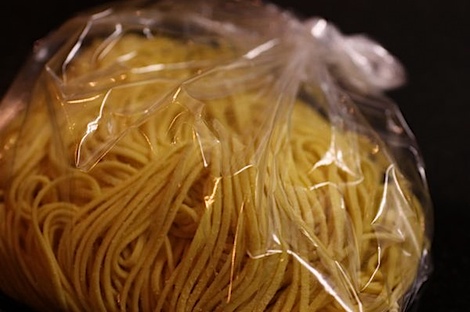 On my way home from class, I swung by Pasta & Provisions to get some fresh spaghetti.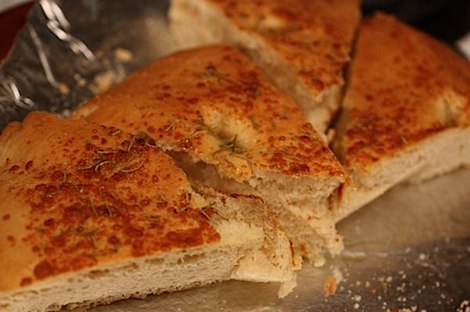 Oh and some of their famous rosemary foccacia.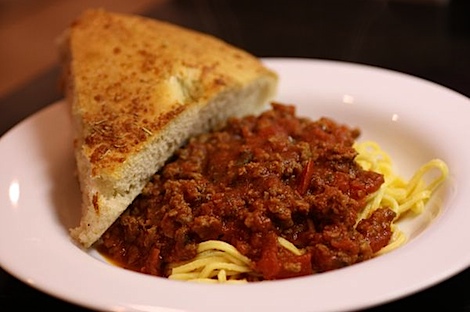 Hubby and I did a simple spaghetti dinner tonight.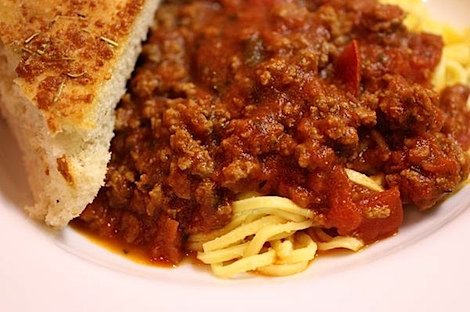 Is anything better than fresh pasta?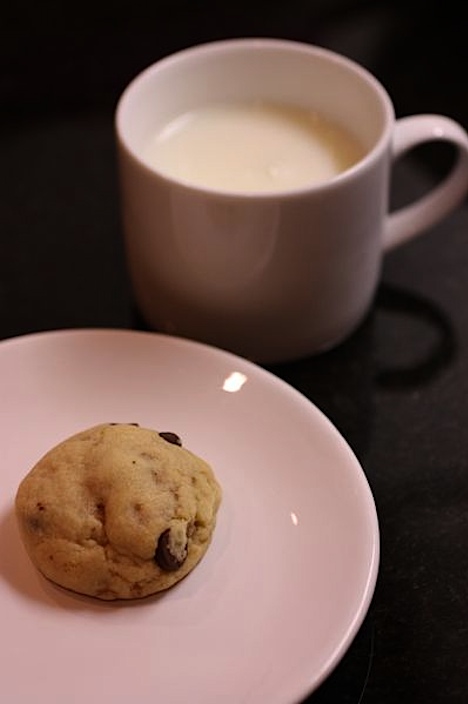 Maybe dough balls? 😉
One more work day and it's turkey time! I'm also looking forward to spending some time with family and hopefully picking up some of my unfinished crochet and knitting projects. I'm oh-so-good at starting them and not-so-good at finishing them. lol
Are you traveling for Thanksgiving? Where are you going or how far away from home?