Guess I got carried away with candy making and ran out of time to post about Thursday. So, here's Thursday and Friday wrapped up in one blog post…
We finished wrapping our presents Thursday morning and it was so nice to not be frantically gift-wrapping last minute like some years.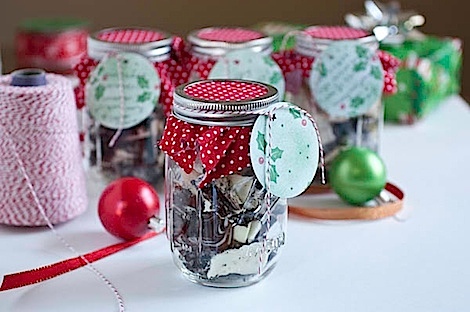 I finished packaging my homemade candy gifts – pink-salted caramels and cookies 'n cream bark.
I still owe you my packaging tutorial. It's a goodie!
We even got Bailey dressed up in his Bailey Claus costume as we gifted some of our treats to our neighbors.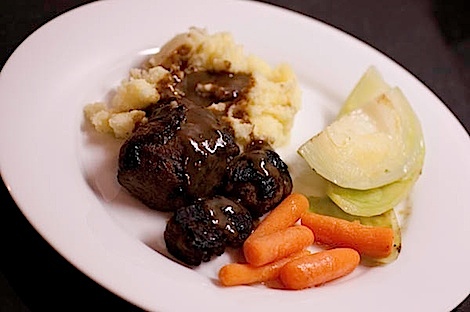 Dinner.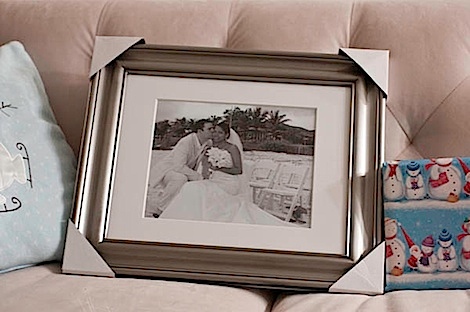 Hubby and I decided that since we wouldn't be home on Christmas, we should go ahead and open our gifts to each other. Hubby put a photo from our wedding in this pretty silver frame. This is totally going up in our bedroom once we get back in town.
We ended up leaving way late at night and made it to my parent's house just before midnight.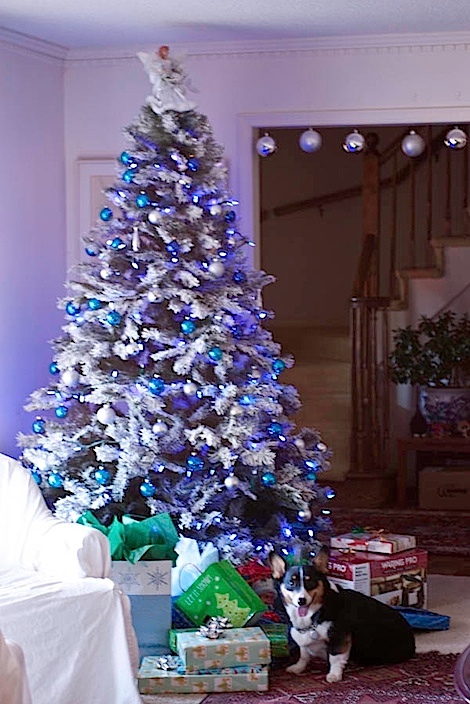 It was nice to wake up already at our destination, though.
We enjoyed Mainheim Steamroller's 25th anniversary Christmas CD over breakfast.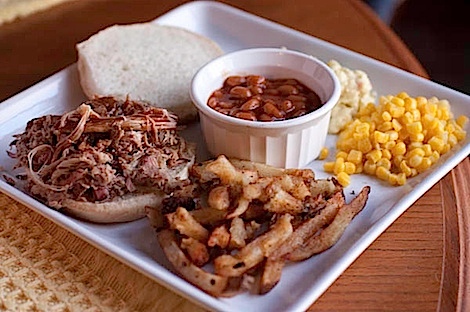 And we even got to squeeze in lunch from one of my faves in town – Henry's BBQ. We just got take out and brought it home.
Guess what's been popular with my family?
My pink salted caramels
I almost didn't bring these, but my mom, dad, and sis love things. Win!
We decided to each open one gift early today.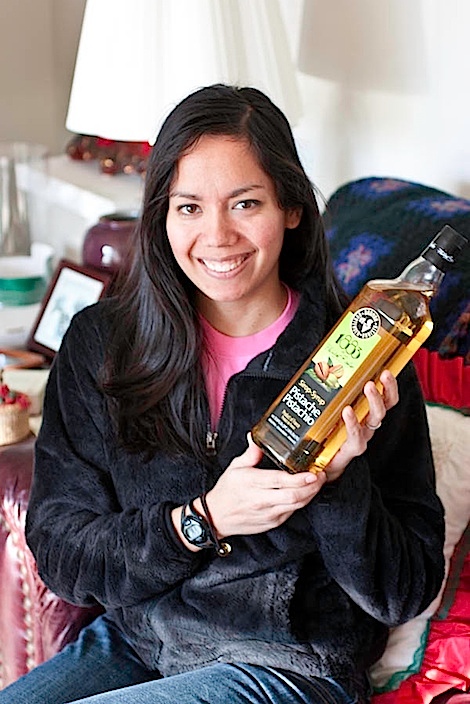 My sister found that pistachio syrup I adore somewhere online. Woohoo! Can't wait to come up with some recipes to use this stuff besides swirling into coffee.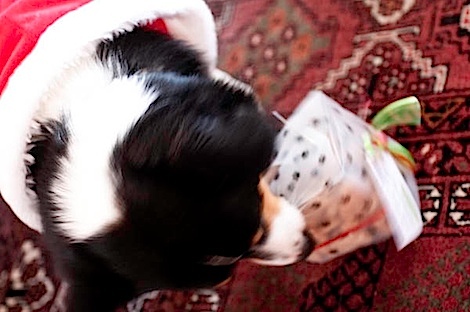 Even Bailey got in on the gift opening when he dug into his new box of treats that hubby and I picked up at a Charlotte canine bakery.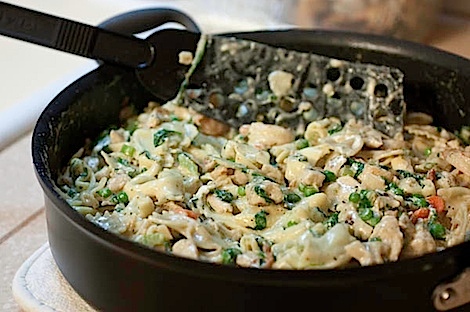 My fam cooked up a delicious pasta dish with chicken, shrimp, bow ties, tortellini and a creamy sauce with spinach and peas. i'm not sure if they have a name for this dish, but it was really good and got my non-veg loving sis to eat all her greens!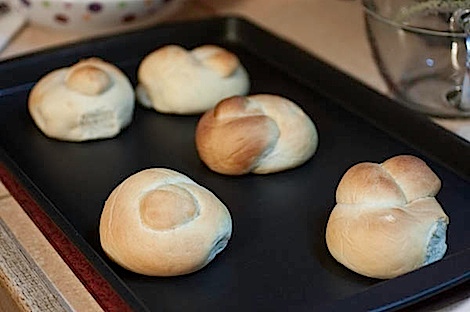 Love these little rolls.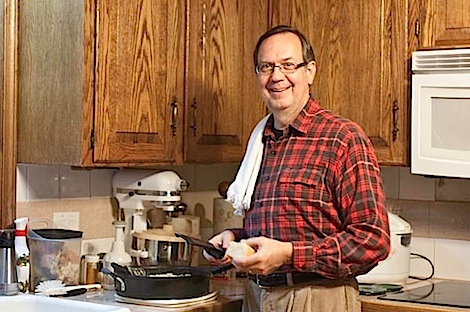 Dad was happy to help with cheese grating.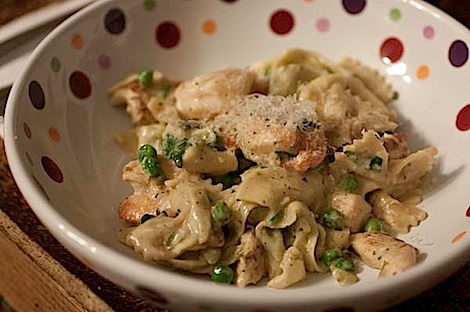 Nom!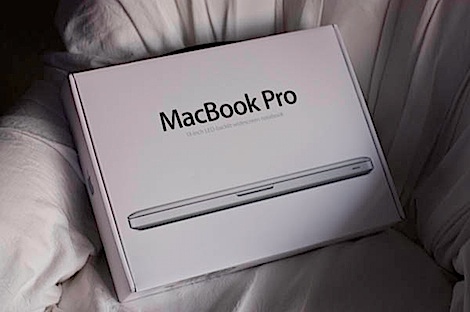 As for me…I've been pre-occupied all night getting my new MacBook Pro setup! Yes, after waiting for a laptop for roughly 2 years, hubby and I finally took the plunge over Thanksgiving (ok day after Tday) and bought a MacBook. I've just been so busy over the last few weeks that I haven't had a chance to even crack open the box! Can you believe it??
* Err…new computer = posting issues…trying to post this again in hopes the formatting will be better this time. Bear with me. lol *
Happy Christmas Eve to those celebrating! 🙂
Do you have any Christmas Eve traditions? What do you do?