Hey friends!
I hope (if you're playing) your Eat in Month is getting off to a great start! For us 9-to-5-ers, we have packed lunches to look forward to this week. Bah! lol But I'm sure we'll come up with some yummy eats. I'm having leftovers of this…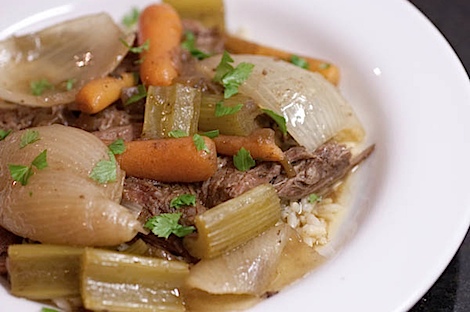 But more on that in a minute.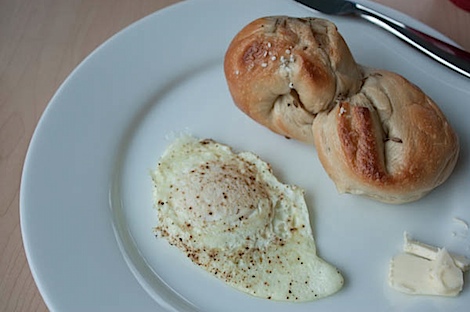 We had breakfast hubby style – a rye bagel with a fried egg.
Shortly after breakfast, I got started on dinner. I made my mom's slow cooker pot roast – a family favorite for years now. I subbed celery for the potatoes.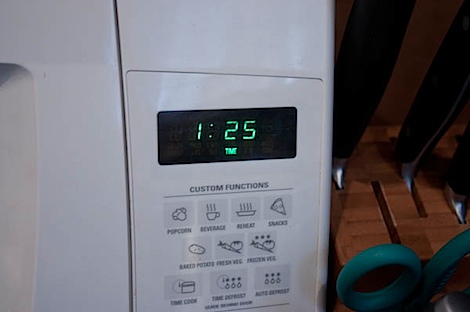 Out of curiosity, I wanted to see if I could get dinner prepped in under 10 minutes. So, I put 10 minutes on the microwave timer and took off! I had all my ingredients in the fridge or pantry, so no cheating here. I managed to get the pot roast in the slow cooker, cleaned, chopped and added the veggies, and opened and added the soups with 1 minute and 25 seconds to spare. Not too shabby!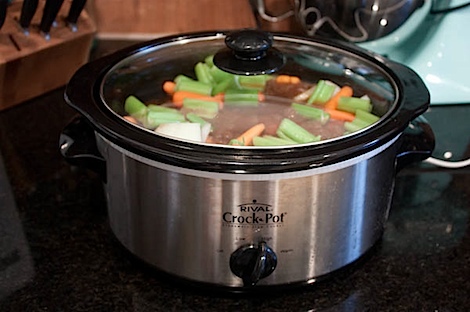 Dinner ready in less than 10 minutes. I'll take it!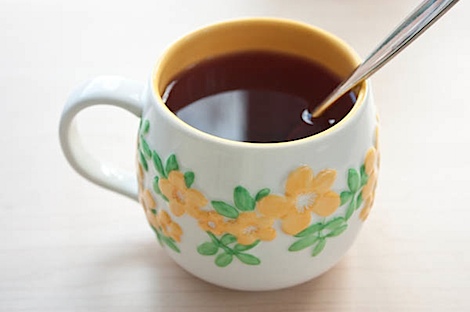 Hot tea – mixed berry zinger.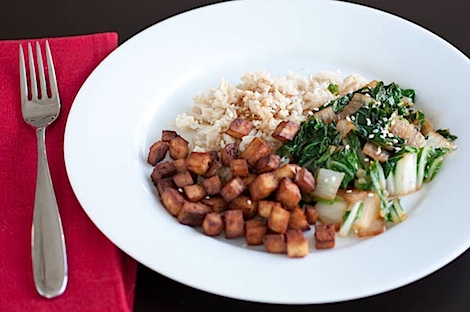 Lunch was fab and so simple.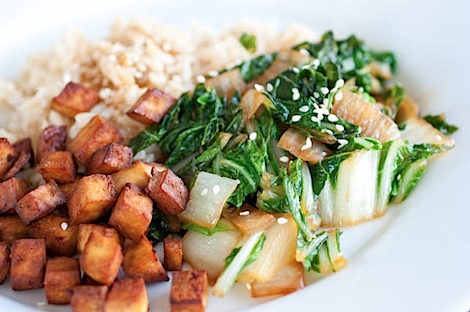 I had roasted tofu, bok choy and brown rice. I made the rice for lunch knowing I'd be able to have it with dinner, too. Gotta love efficiency.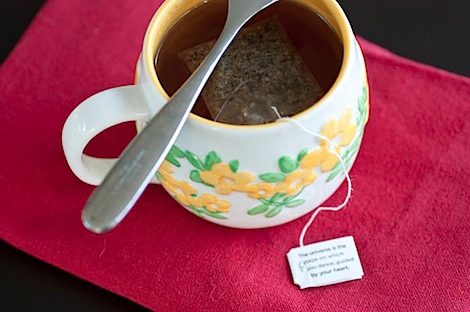 More tea after lunch – this time Yogi Tea in Calming.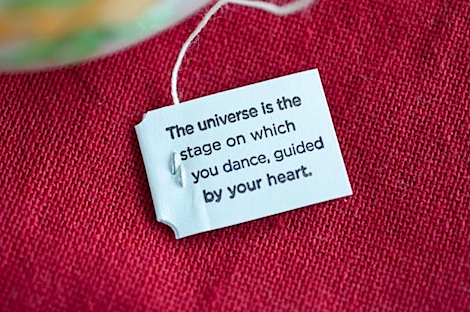 Yogi tea quote of the day – "The universe is the stage on which you dance, guided by your heart." Gotta love a good dance-related quote. 🙂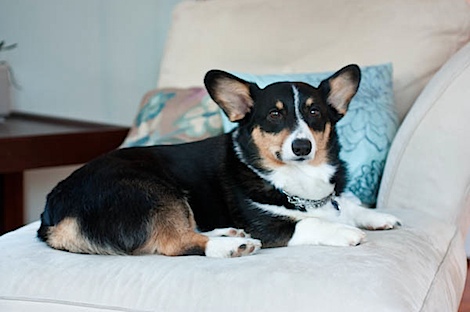 A Bailey photo – since I know you guys love it.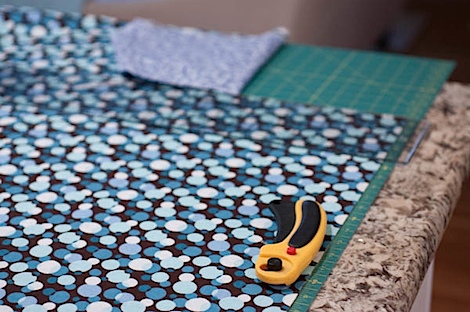 Since dinner was already done, I used my newly found free time to get crafty with a sewing project.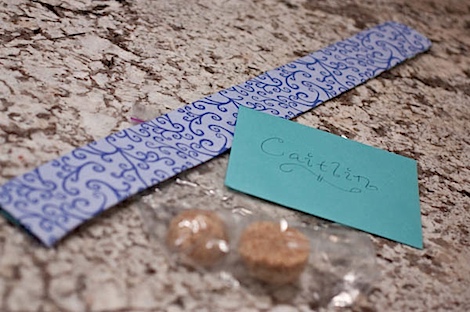 I made a camera strap cover for Caitlin as a thank you for running my first 5k with me. Ok, not just for running with me, but for going above and beyond! She stayed at my pace, helped distract me with fun chit chat, and even tracked my stats on her Garmin. She rocks, right? 🙂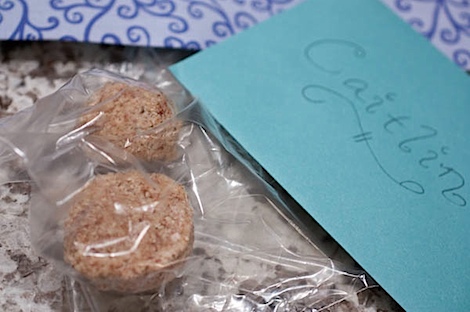 I also threw in a couple coconut macaroons.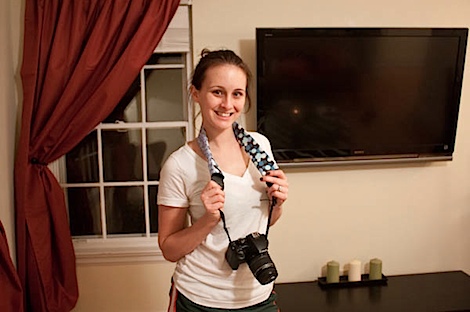 Doesn't she look fabulous with her new DSLR camera strap cover!?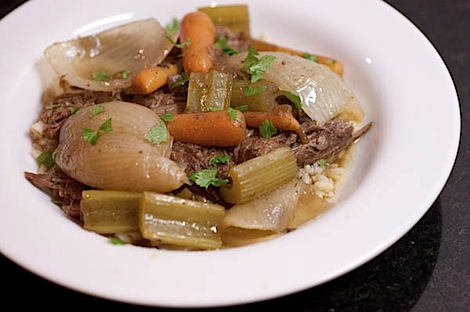 After dropping off Caitlin's gift, it was time to dig into dinner. Gosh, this meal never gets old! I love how tender the meat gets and the flavor is so nice.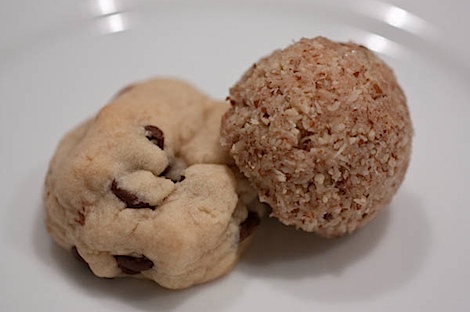 Dough balls and macaroons for dessert. Mmm.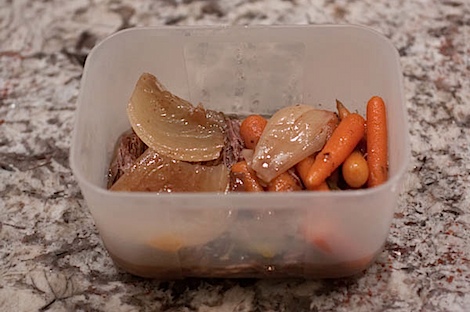 Possibly the best part about pot roast – leftovers. I already have lunch packed for tomorrow!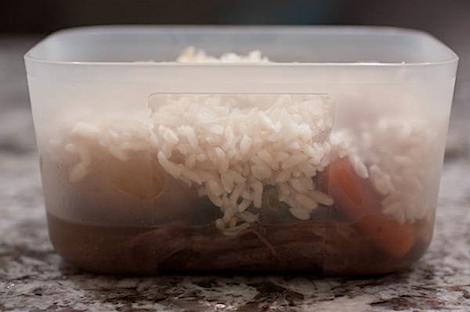 I put the pot roast and veggies on the bottom of my tupperware and the rice on top. Usually my rice gets soggy from the sauce, but I'm hoping this will help it stay drier.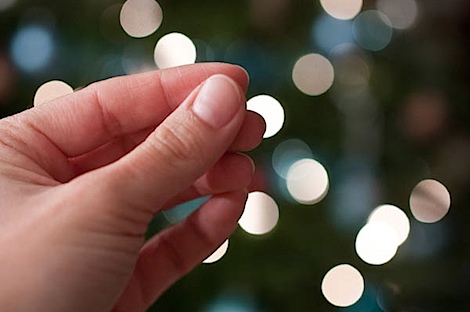 I took a minute before blogging to turn my Christmas tree lights on again and play with some bokeh photos.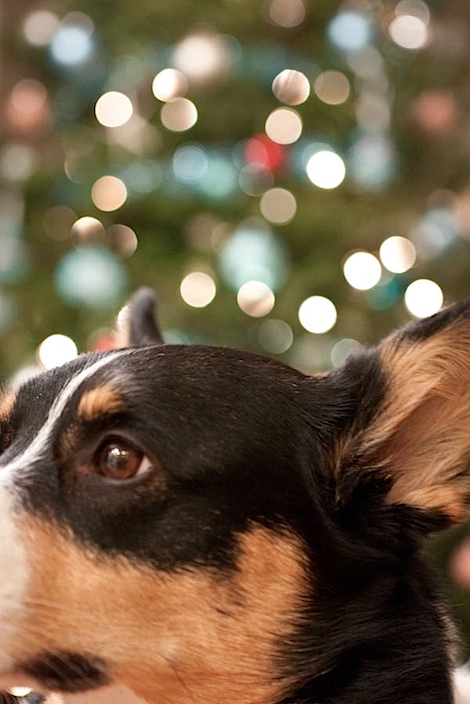 Yay bokeh!
Eat in Month
Pantry Tips – Ok Eat In Monthers – I'm sure you're hitting up the grocery stores and stocking up for the month. Please be sure to check out my tips for creating the perfect Eat In Month pantry (click).
Recipe Ideas – Let's collaborate on recipe ideas guys! I've started some discussions on my Facebook page where we can share recipe ideas and post questions and answers for how we're doing each week. Please be sure to check out the Discussion tab of my Facebook page for some great ideas and inspiration. There are different threads for different types of recipes. 🙂
Not doing the challenge but have some recipes you think the challenge participants will like? Please go ahead and add links to your recipes in the Discussions on my Facebook page. Pimp your blogs people! I'm serious!
Running into any challenges or complicated situations and want some advice? Please post your questions (or answers to others' questions) on this Discussion thread for the first week or Eat in Month (click).
Resolutions 2011
Establish Date Night – Once a Month
Plan and Host a Zumbathon for Charity
Pitch Idea for Invention or Create Prototype
Add Printable Versions of Recipes to Blog
Create a Budget
Use Budget
Spend Less Time on Computer / Establish Computer Schedule
Start doing photos for local restaurants
Enter a photography contest
Volunteer at least once a month
Go to church at least once a month
Execute ideas instead of just dreaming them
Execute ideas faster
Speaking of executing ideas, record those vlogs you've been meaning to do. Heck, maybe do 1 vlog per month?
Take cooking classes.
Do one new challenge a month. (I have big ideas for this friends…BIG! Challenges are being drafted and will be published before the start of each month.)
2011…BRING IT!
PS Check out my latest recipe – Irresistible Coconut Macaroons!
What's your favorite resolution you made for 2011?