Thank goodness for a well-stocked freezer! It totally saved both my breakfast and lunch today!
Hubby and I were so indecisive about breakfast today. Do you ever get like that? At first I had no idea at all what to eat. Then, I decided I wanted to cook an egg and hashbrown dish topped with soy-sage and melty cheese. Then, I realized we only had potatoes and eggs – no soy-sage and no cheese. So that plan wasn't going to work. I would like to try that soon, though.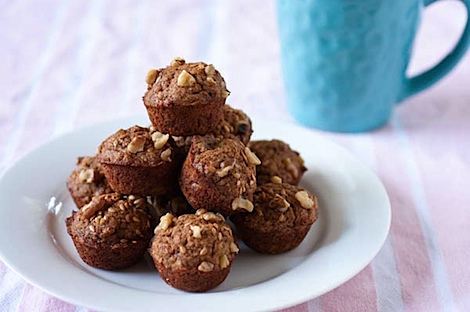 I recently ordered a special secret ingredient from Amazon and have been wanting to bake with it for forever. I wanted to bake with it this morning, but I didn't have time (duty calls!).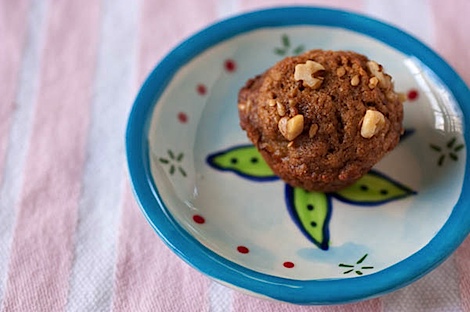 So, I did the next best thing to baking.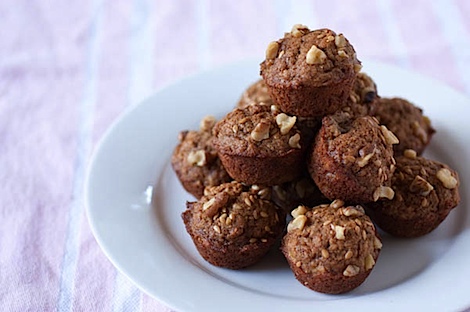 Re-baking frozen baked goods. I de-frosted some mini spelt pecan banana muffins and then baked them at 350 for 5 minutes. They tasted fresh-baked again! Yum!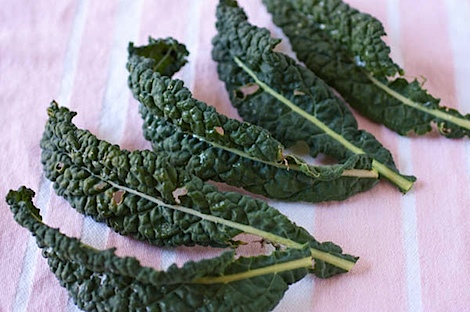 This week has been crazy with work (leaving every other day around 7pm), so I haven't stocked up on fresh ingredients. The kale in my garden totally saved me. When I haven't been scrounging around in my freezer for veggies, I've managed to pluck a couple uber-fresh leaves of tasty kale just outside in my backyard. How cool is that!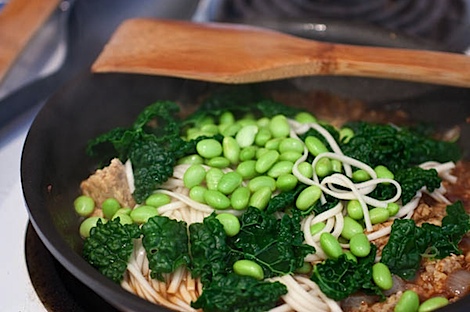 I did another noodle stir fry (if you haven't tried these yet, you simply must – they're easy and can typically be made using pantry/freezer ingredients). I added udon noodles, tempeh, kale, edamame, onions and garlic.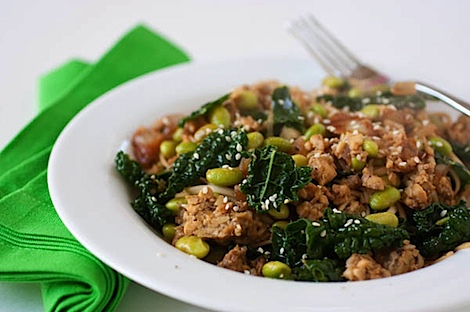 The sauce contained: tamari, bragg's, OJ, and brown rice vinegar.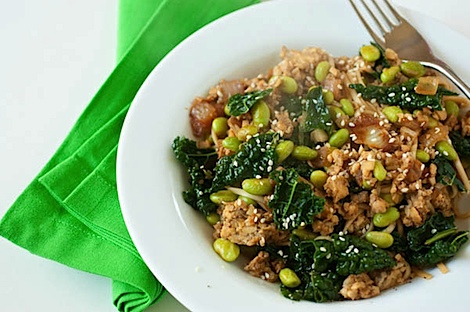 Plus sesame seeds on top.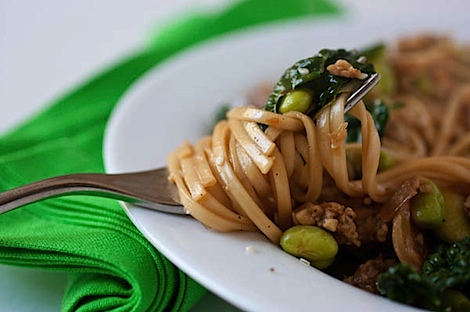 Nom.
Nommy noms for real!
*Update* – I posted the recipe here (click). Check it out – it's easy and delicious!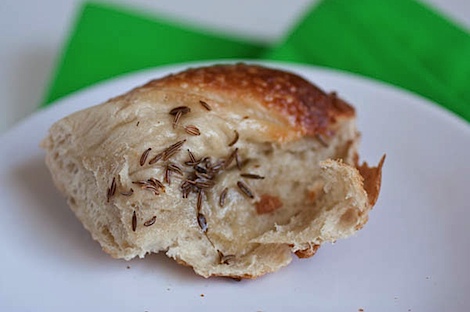 Hubby had one of those amazing rye bagels with his lunch and shared a tasty little bite. We just can't get enough of these things.
***
Z-U-M-B-A-!
After work today, I taught a fabulous Zumba class! My numbers have been dipping since I hit my all-time high a couple weeks ago, but I'm hopeful that when the time change happens and day light lasts longer, I'll have more peeps.
My fave songs tonight were:
I'm On (my latest choreo)
Baila Pa Emociona (an old fave)
Secrets (my fabulous new cool down!)
Ooh and I have some news in the Zumba realm. I'm getting a new class!!!!! Yes, starting in March, I'll be teaching 2 classes a week. Hazzah!
***
Link Love:
Be sure to check out my post on Five Valentine's Day Ideas (click to view).
***
Like this post? Click here to get *free* updates (either delivered to your email or via RSS). You can also get special updates and photos on my Facebook page (click to visit and Like).
***
Do you cook many meals using ingredients from just your pantry or freezer? What types of meals do you make?