Here are five random, but Chic things from this past weekend:
1. My new Crate and Barrel Plate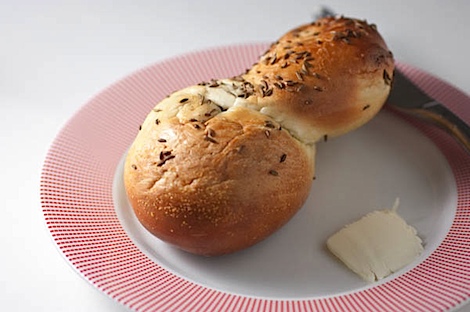 I kind of want to get one in every color now.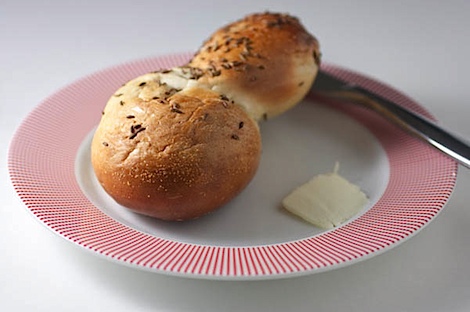 2. My mini Coach bag
I can't believe I actually squeezed everything I needed for a night on the town in this tiny bag, because it's basically the size of my iPhone. It was so worth it though – it's hard to dance when you're holding a giant bag!
In the bag:
iPhone
lip gloss
business card holder containing: ID, credit card, cash, business cards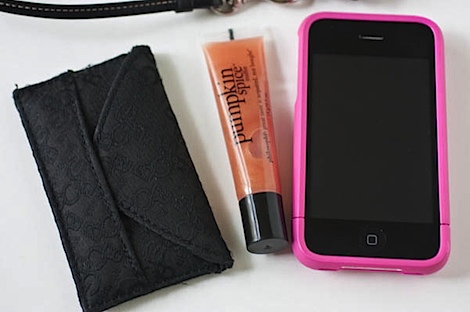 3. Trader Joe's Cinnamon Rolls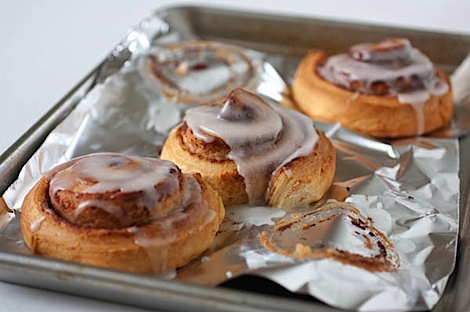 Growing up my family always made those yummy refrigerated cinnamon rolls from Pillsbury. When I started actually reading food labels a couple years ago, I swore them off, much to hubby's chagrin. Although these Trader Joe's cinnamon rolls aren't healthy at all, I like to think of them as a better indulgence than their more processed and preservative-laden "cousin."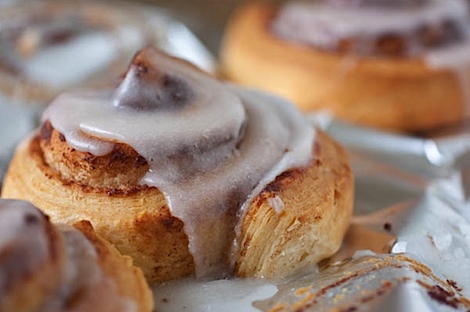 4. Bailey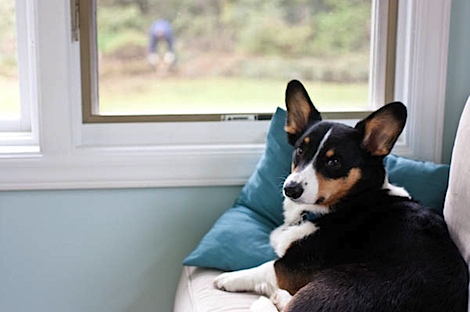 Bailey is always chic. Here he is watching hubby doing yard work. Good guard-doggy!
5. Homemade mac and cheese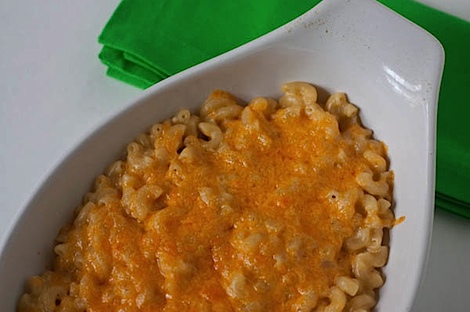 Hubby and I often use Annie's mac and cheese when we want a quick meal. But this weekend, when I realized we had a bag of open shredded cheddar and elbow macaroni, I decided to see if I could do a relatively quick and easy from-scratch version.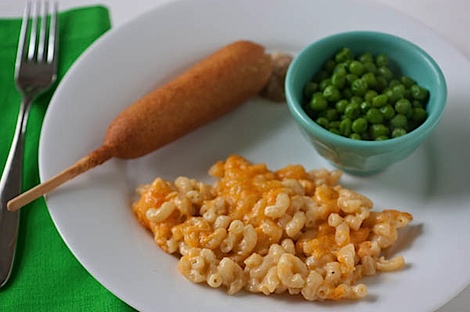 I did a play on dad's famous mac and cheese recipe and you know what…comfort food win! It was fab. I still prefer dad's version because of the pulled, gooey cheese factor, but this was great for Sunday's chilly afternoon.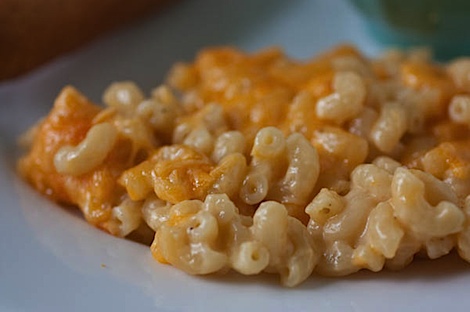 What's something chic from your weekend?