Who's ready for the weekend!?
MEEEEEEEE!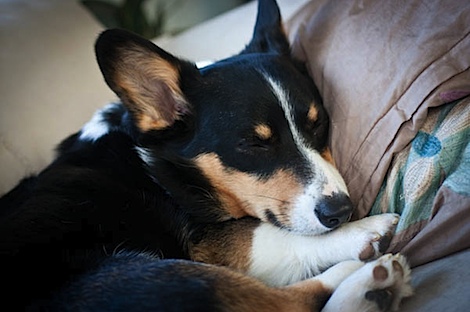 I wish you guys could see how cute Bailey is when he cuddles up on the couch.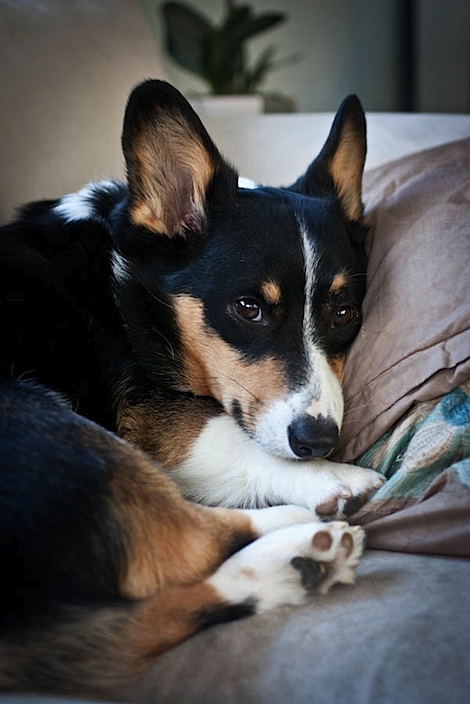 Look at those little paws!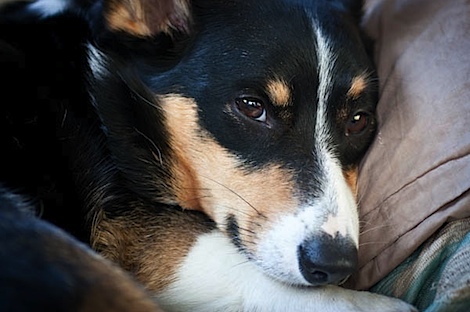 Aww 🙂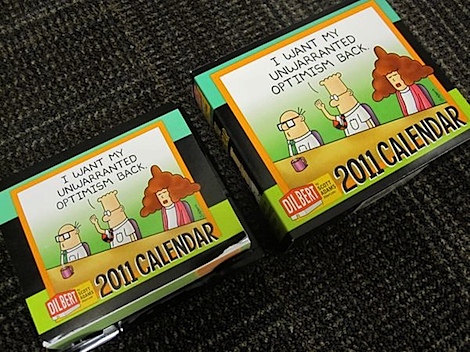 Guess what I found in Staples the other day. Dilbert!
I wanted to buy a Dilbert calendar (every office-worker's essential) last December, but Hubby said Santa would bring it. I guess Santa didn't get my Christmas list this year, because the Dilbert never showed up! So, I was thrilled to find this one. I know it's March. I still want it. 🙂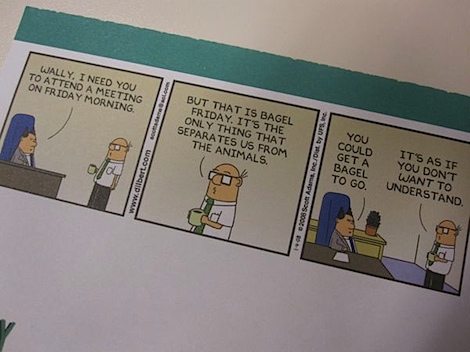 When I was catching up on older cartoons, I found this one. Looks like the Dilbert crew celebrates Bagel Day Friday, too!
I had a fabulous dinner at Dish after teaching Zumba on Thursday.
I shared some chicken and dumplings, collard greens, mac and cheese, a biscuit, and had a deviled egg for dinner. Gotta love that comfort food!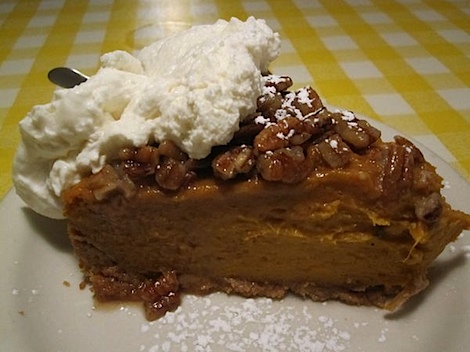 And I also shared a piece of Bourbon Vanilla Sweet Potato Pie. It wasn't too sweet and rich without being heavy. The pie isn't my favorite style of pie, but that's more a personality thing than a quality of the pie. The quality was top-notch.
***
I busted tail this morning at work so I could take a half day.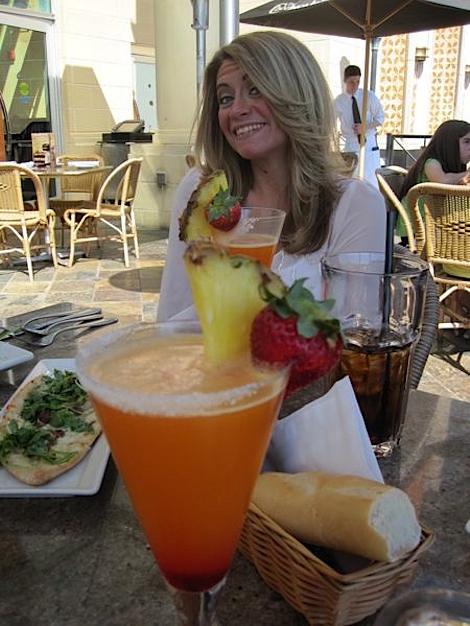 I got my deadlines completed and met friends out for a martini lunch. I started with a tropical martini.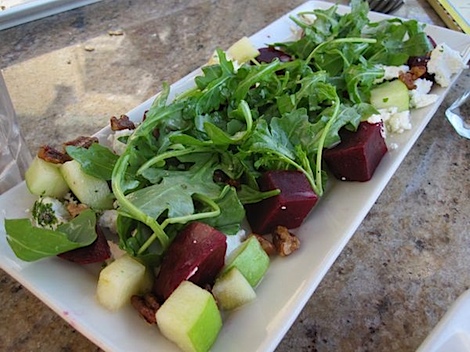 And I ordered a couple small plates to eat. Beet salad (with apples – so unexpectedly yummy!)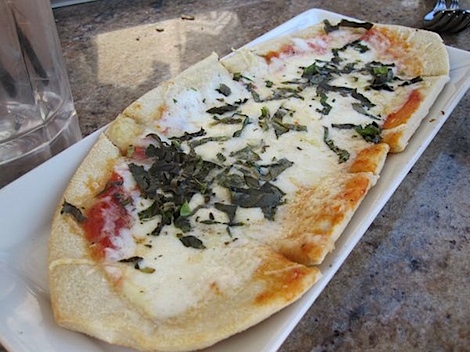 And a margharita pizette.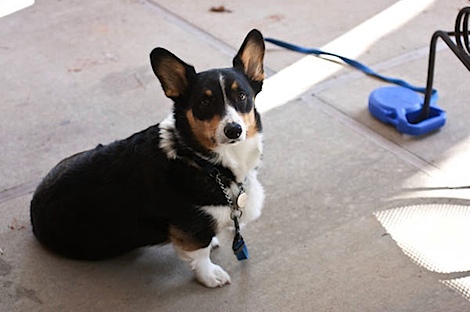 I decided to get froyo on the way home. The weather outside was GOR-GEOUS! I think it was around 75 degrees F with brilliant blue skies all overhead. It was definitely froyo-weather.
I have a new froyo flavor obsession. Yoforia has started doing a banana froyo made with real bananas. It tastes like a sweet and creamy banana pudding (sans cookie wafers). Omg…it's sooo good!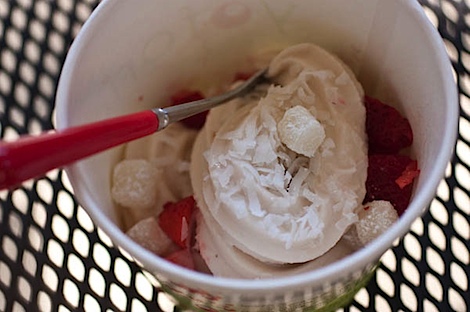 In the bowl – banana froyo, strawberries, coconut, and mochi.
I was going to go to the froyo place and just eat my froyo outside of the shop. But, I decided to just take it home so I could enjoy it on the comfort of my patio. I even took Bailey out with me.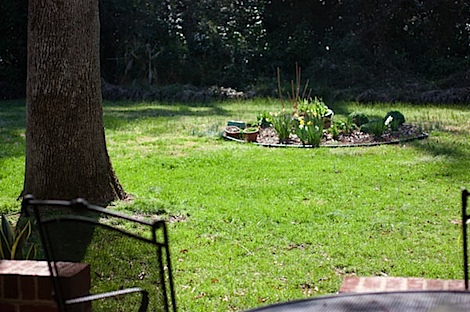 I spend so much time on the computer – for work, for blogging, for email, for almost everything…it was really nice to unplug for just a few minutes. I admired our yard, listened to the birds chirping, enjoyed the breeze, and soaked up some sun. It was glorious and so relaxing.
I also ended up going to another Zumba class. I'm on a roll! lol So, this week, I went Monday, taught Wednesday, taught Thursday, and went Friday. Phew! I have something fun and Zumba-related planned for tomorrow! Can't wait to share more dets.
I think I may have asked this before, but since I'm seeing a lot of new commenters, what are your favorite froyo flavors…and bonus question – what are your favorite froyo toppings?!