I don't know if you've ever had the opportunity to participate in a parade, but I was in my first parade on Saturday and it was so much fun!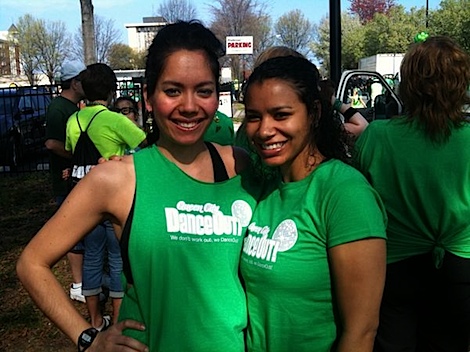 Me + Shamecia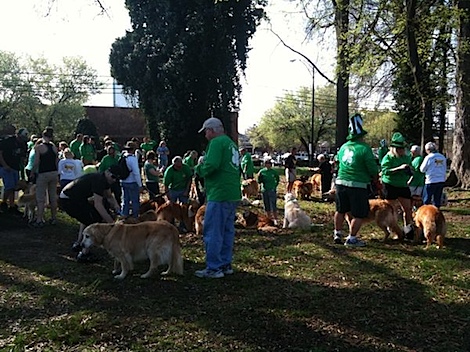 Golden Retriever Galore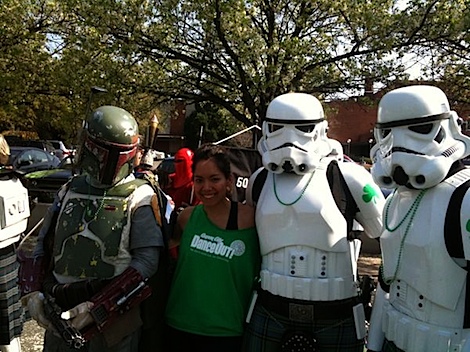 Star Wars – hubby's fave.
There were so many different groups participating in the parade. It was madness! A good kind of madness, of course. 😛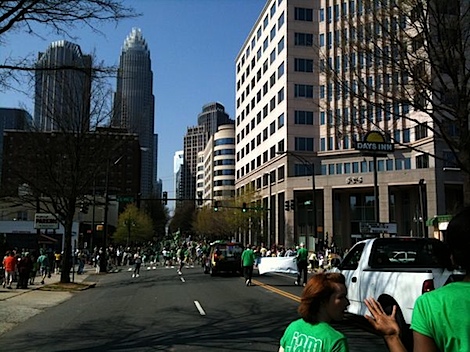 I was in the local St. Patrick's Day parade with about 70 others from my dance fitness company. We danced our way down the main street of town and had a total blast!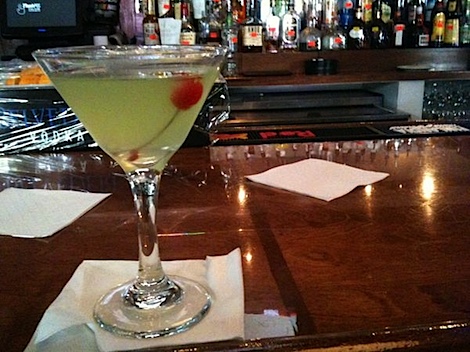 After lunch, me and some friends decided to go on an impromptu bar crawl.
We even made a pit stop for parade eats – funnel cakes!
Another pit stop for Five Guys.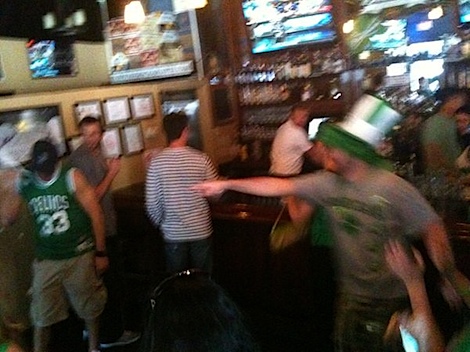 The highlight of the day was definitely the spin-the-bottle-dance-off at one of the local bars.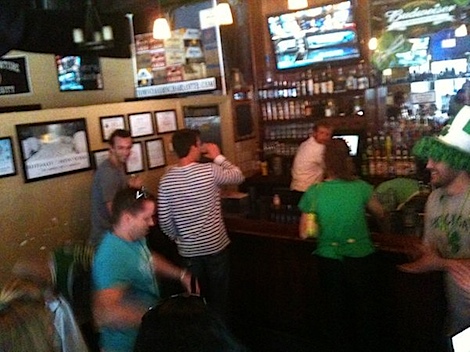 How-to-play Spin-the-Bottle-Dance-Off: Stand in a circle. Spin a bottle. Whoever the bottle points to when it stops has to go in the center of the circle and dance. Best bar game ever!
Do you have any interesting parade stories?
Did you do anything fun this weekend?