More Time Management fun ahead friends!
And before we get too far, did I mention I have a Facebook page with exclusive content? Yep, that's right! Click here to check it out and hopefully like my page!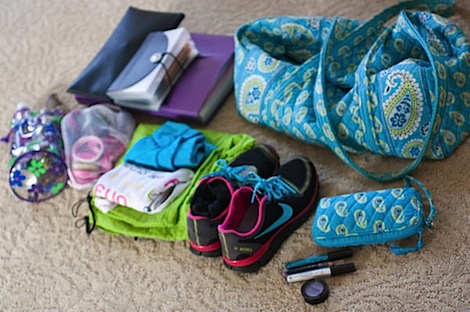 I'm going to talk prepping for the next day. But first…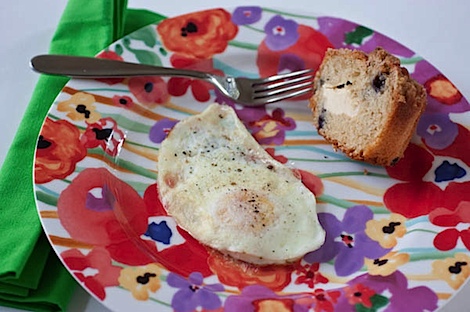 A fried egg and half a blueberry muffin from Amelie's (an extra I snagged last night).
I had another hectic work day and came home to get hubby for a special outing. But not before taking a few minutes to organize my shiz.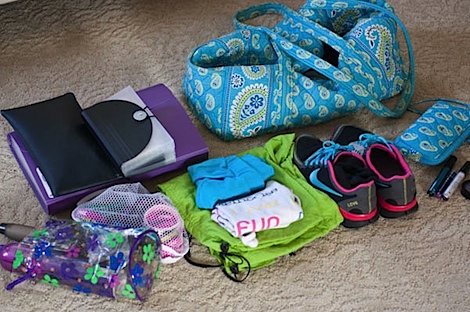 One of the key's to successful time management is planning ahead. This sort of almost crosses over into the realm of organization, which I may be doing next month for my monthly challenge. But, by being organized and prepared for the next day, you're efficiently using your time and are sure to make the next day more stress-free.
As soon as I got home, before changing or getting lazy on the couch, I got stuff together for teaching Zumba tomorrow. It only took me about 5 minutes, but I feel so much better about tomorrow morning already! No more rushing around throwing random things into a bag and potentially forgetting important items.
I packed my Zumba instructor essentials like class cards, forms, etc.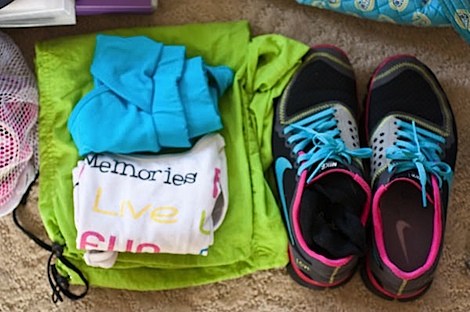 I picked out an outfit and got all the clothes together I'd need.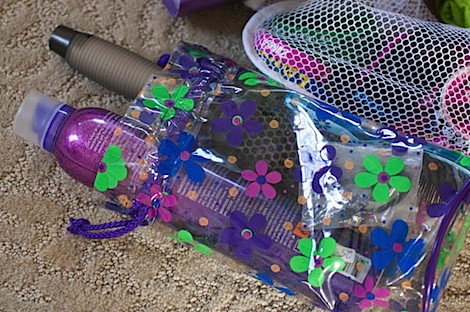 My hair poof kit.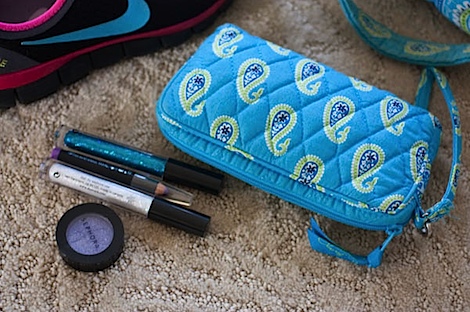 My Project Get Glam kit (lots of sparklies in there!)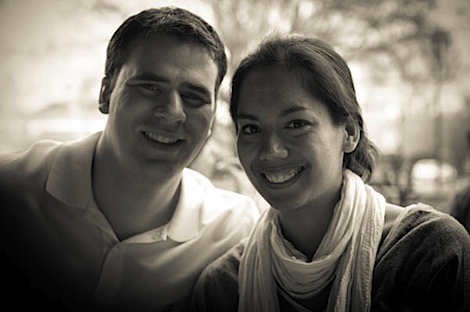 Hubby and I headed out to Cowfish to meet friends (Caitlin/Kristien, Brittney, Michelle/Ben, Kelly, Katie/Stew, and Jeff) to celebrate Jen's birthday.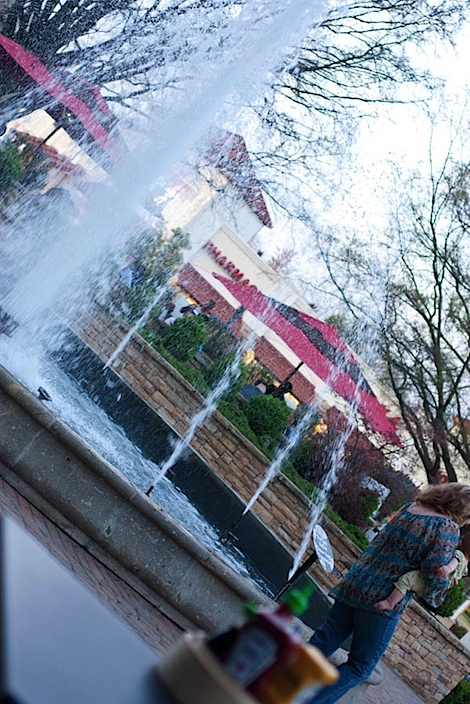 We got a fabulous seat near the fountain outside.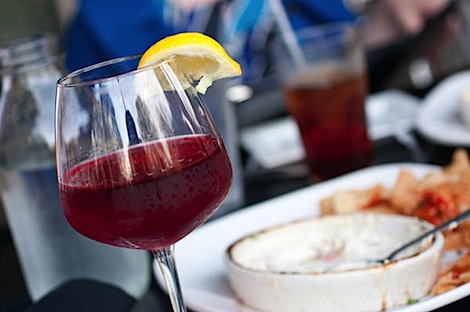 They ran out of martini glasses at the restaurant, but this is a pomegranate martini (and very strong as my twitter friends know).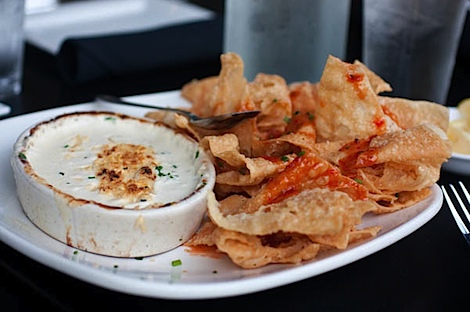 Hubby and I shared an appetizer and a salad.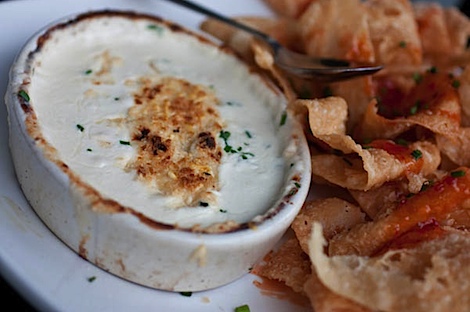 Deconstructed crab ragoons.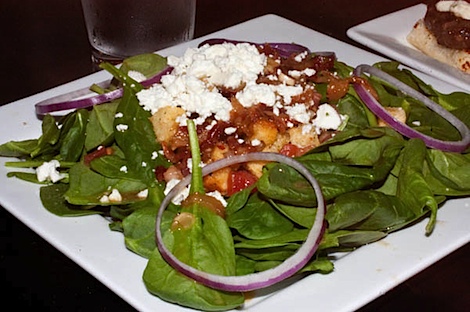 Spinach/bacon salad.
I got my fave – the Bento box for dinner. One of these times I will do a custom roll, but for tonight, I wanted the burger of the week – a mini burger with boursin cheese and apple smoked bacon. Nom!
After a couple mixups with our meal, Cowfish graciously comped our meal. Aww. I love a restaurant that still knows the value of good customer service. Thanks Cowfish!
We had some of the tastiest cupcakes ever – and they were VEGAN too! I wonder what they used for the frosting. Earth Balance maybe? Whatever they used, it was super tasty!
I've realized the more I eat sushi, the less adventurous I become. I think this may be opposite from most people, but I can't help myself. The adventurous eater in me may have gone away with the deep fried shrimp head dare. But I guess that's another story for another day.
***
Anywho, I feel so much more prepared for tomorrow now that all my Zumba gear is ready to go! This is going to make tomorrow morning so much more of a breeze. Yesssss! Hopefully my 5 minutes of invested time today pay huge dividends with a stress-free start to tomorrow. 😉
***
How do you like your sushi? The more adventurous the better or do you play it safe with simple and/or cooked items?