TGIF!
I don't know about you, but I've had a long week. I've been looking forward to the weekend! Hazzah!
I ended up working on meeting a deadline today and didn't leave the office until 7:30pm! You know you've stayed too late when they start turning the lights off on you. lol
***
Hubby and I decided to go out to eat at one of our fave local restaurants – Zen Asian Fusion. We love the quality of food and service at Zen, but it's also nice that the owners remember us and always make friendly conversation. Zen used to have a sister restaurant called Sole that featured some of the best Spanish tapas around. Unfortunately, I noticed that Sole closed awhile back. But, what I didn't know was…
Zen and Sole have merged together! Now the restaurant is Zen Fusion!! YES!! Now I can have the best of both worlds, and that I did today. I had the Spanish drink with the Asian eats. We'll have to come back soon for some Spanish eats, though…they are goood!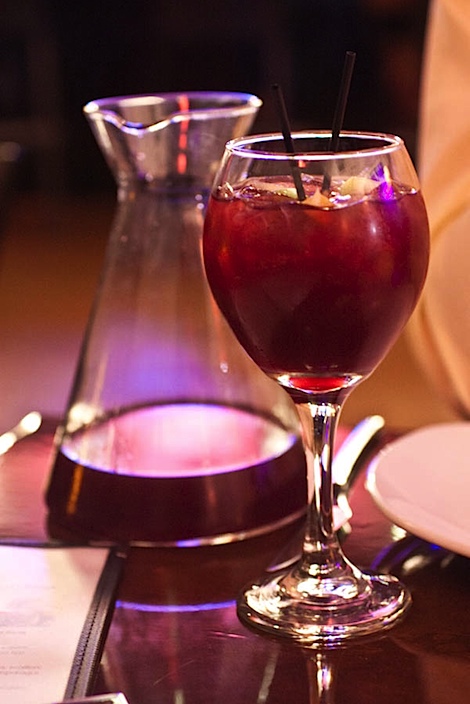 That's right…nothing like a stiff drink after working till way too late on a Friday.
Sole has some of the best sangria around, too!
Hubby and I split a few things for eats – pot stickers (made in house)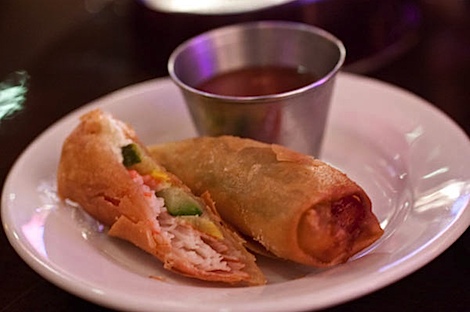 Crab spring rolls (a fresher take on a the traditional spring roll)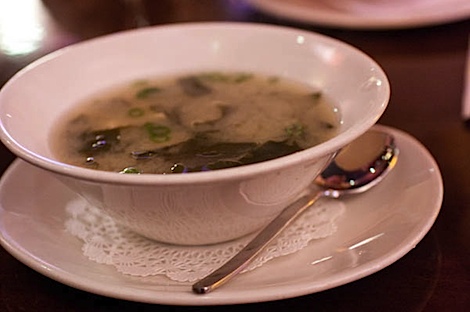 Miso soup – perfectly comforting on this chilly night and loaded with seaweed and tofu.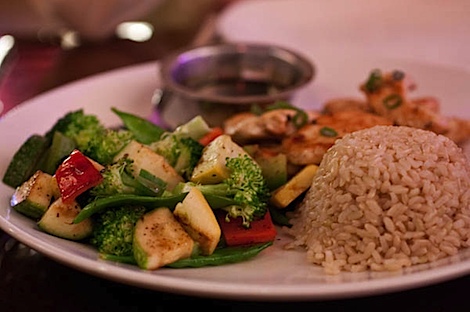 And for the main course, hubby and I got something deceptively simple – chicken terriyaki. Now, I know almost every restaurant offers their own chicken terriyaki, but this one is special. Zen features nice white meat chicken cuts and crisp-tender cooked vegetables.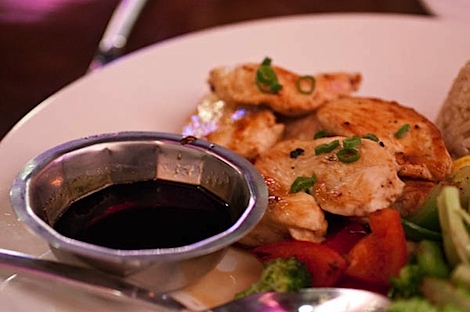 And the sauce! The sauce is amazing. I could put this sauce on everything, it is that good. It's sticky but not abnormally so. It's sweet, but not overly sweet. It's light yet flavorful. It's one of the best terriyaki's I've had. So, while I can technically get this entree nearly anywhere in town, Zen gets my pick for the quality dish.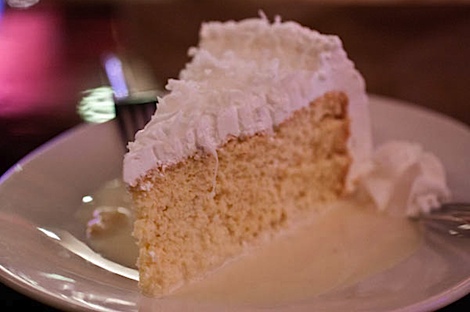 As if Zen didn't have enough to offer by way of delicious eats, they have some of the best desserts in town. Hubby and I were planning to order our usual – the Tres Leches when our water told us about a new take on the dessert – the same cake but with rum and coconut. SOLD!
I knew I had to try it and I was not disappointed. The funny thing is that I used to absolutely hate coconut flakes when I was younger, but today, the texture of the chewy coconut flakes against the tender cake was wonderful. Even though I was starting to fill up, my stomach was urging me to finish the cake. I used mind over matter skillz to talk myself out of eating the entire piece of cake myself. Phew!
Although…speaking of cake…the leftovers are in my fridge riiiight now. May-haps I'll sneak over for a night-cap bite? 😉
Has one of your favorite restaurants ever closed? What was it called and what kind of food did they serve?