I had a very fun, and very special event to do Tuesday night.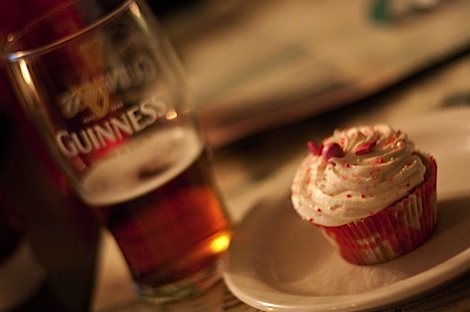 This photo pretty much sums it up – beer…and cupcakes. A match made in heaven, my friends. 😉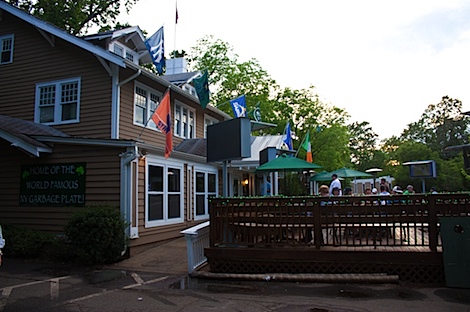 Kristien organized a big blogger get-together at Kennedy's to celebrate blogger birthdays for Caitlin, Michelle, and Lori.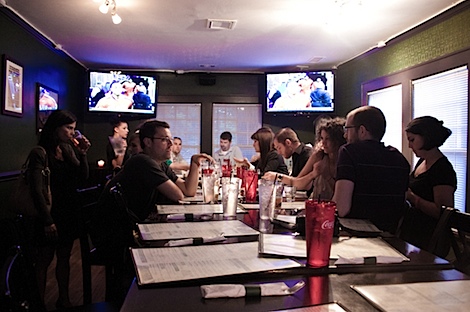 We first headed upstairs for some eats and drinks.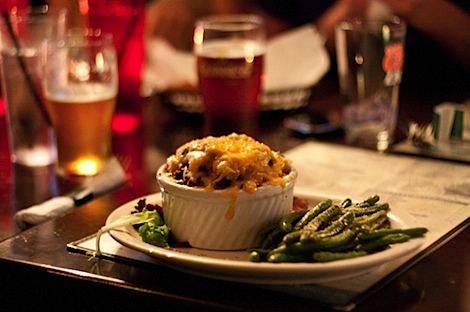 I had the shepherd's pie because the menu read "Guiness gravy", and I thought that sounded pretty awesome. I got green beans for a side. I also selected an Olde Mecklenburg Brewery Copper for my drink of choice.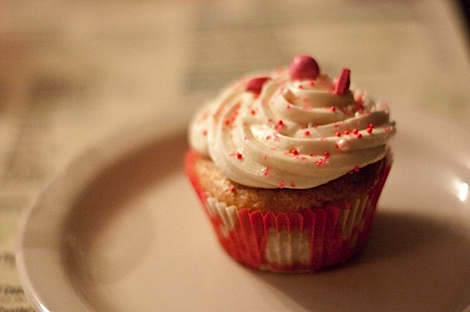 Jen was a doll and brought cupcakes from Cupcrazed for dessert! I had the vegan vanilla cupcake and it was wonderful.
After dinner we went downstairs to play trivia. I don't know why I like playing trivia because I'm actually quite horrible at it. But, I generally find it to be a fun activity. I don't know many answers, but every once in awhile my knowledge comes in handy. Like that time I played with co-workers and no one knew the answer to: "this person's guest appearance on a children's TV show was not aired because their outfit was deemed too racy." DUH! Katy Perry! And who swept in and saved them? Moi. That's right! Sure, I didn't know any of the answers related to the sports questions…or history questions…or…ok most of the other questions. But, I had the answer when they needed it! 😉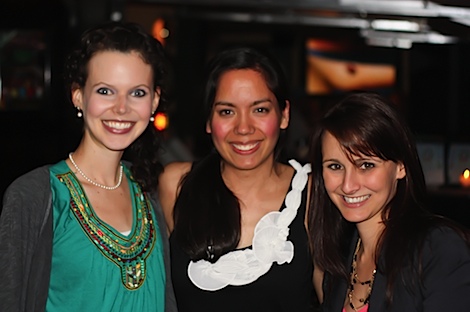 Allison, me, and birthday girl Caitlin.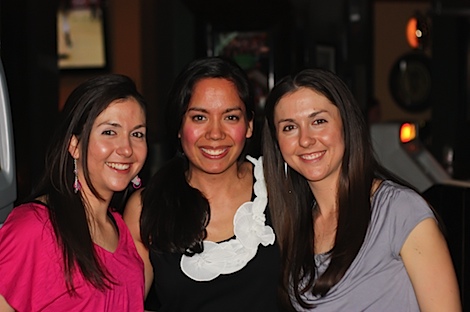 And me with the other two birthday girls – Michelle and Lori!
If you haven't read Lori's engagement story yet, check it out!
Reader question: Do you do trivia? Which category are you best and worst at?