On Thursday, I received a special package. At first I had forgotten what it was.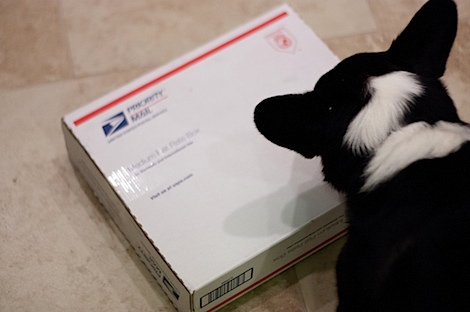 Per the usual, Bailey inspected it.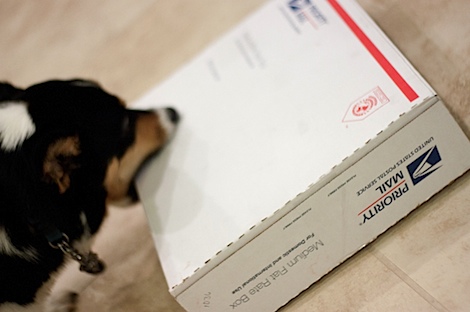 And then he decided to try to help us open it…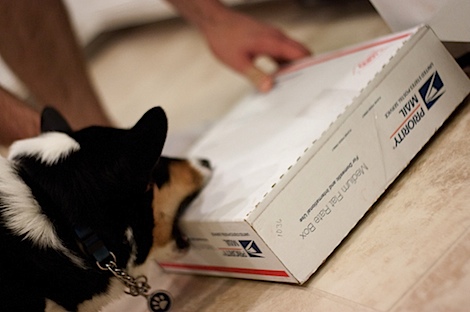 …Bailey-style.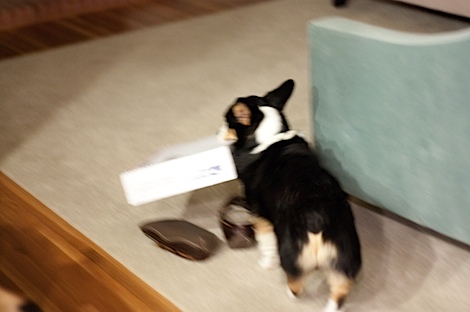 And then, he did something completely unexpected. He took off with the whole box! I mean, he picked up the box with his jaws 'o steel and carried the thing away! He took it to one room.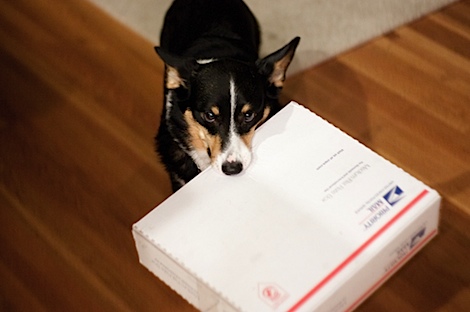 Then he passed us as he went for another room. "Look at me mom! Lookie what I haaave!"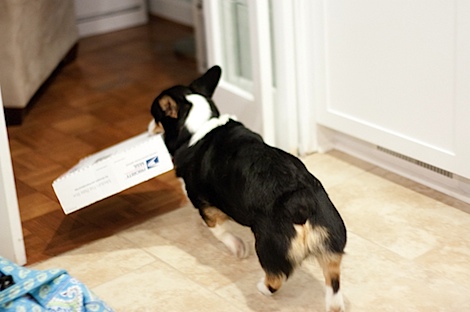 At first I thought maybe he'd take it to his basket of toys…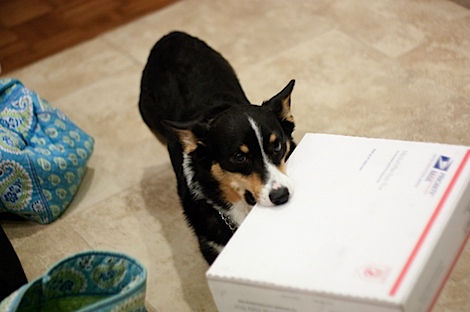 …but he finally gave it back to us.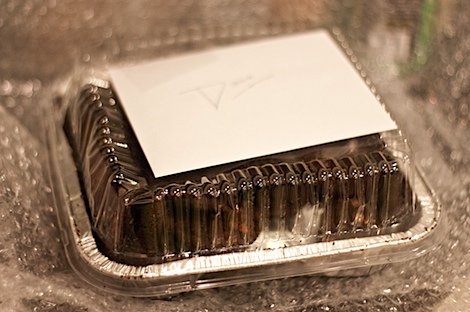 And as far as what was inside the box…? I got my very first Veggie Girl baked goods! I won these in a silent auction for Mara who was raising money for Pancreatic Cancer Research.
These became part of a special evening! I can't wait to tell you guys all about it! I have so many fun photos to share…more to come next time! 😉 As you may have already guessed, it's related to the Royal Wedding!
Reader question: Did you watch the Royal Wedding live, whether you had to stay awake late or wake up early or not?