Here's to the start of a new week friends! Let's make this one count!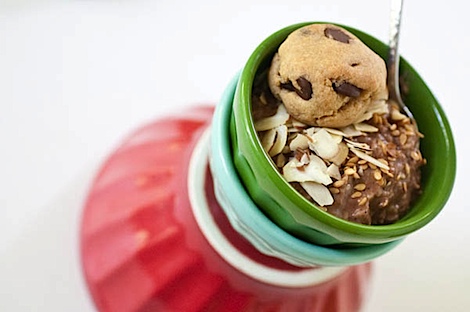 I haven't been eating nearly as much oatmeal lately as I used to and I've started missing it.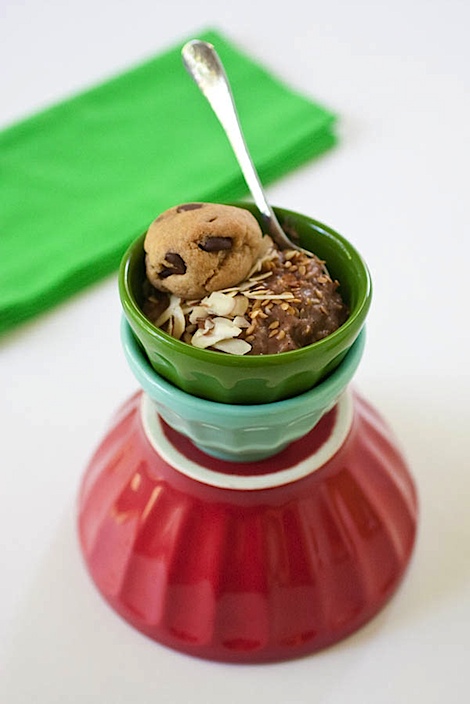 Thusly, I made some chocolate oats with rolled oats, unsweetened cocoa powder, sliced almonds, flaxseeds, and chia seeds. I used a drizzle of real maple syrup for a sweetener.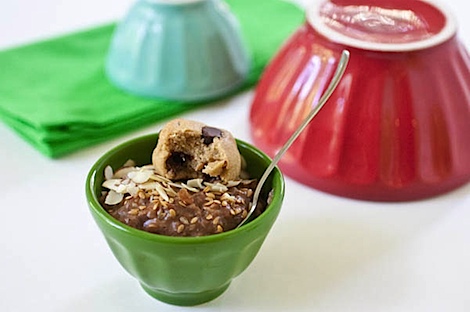 I topped the bowl with a Not So Sweet Amaranth cookie for good measure. 😉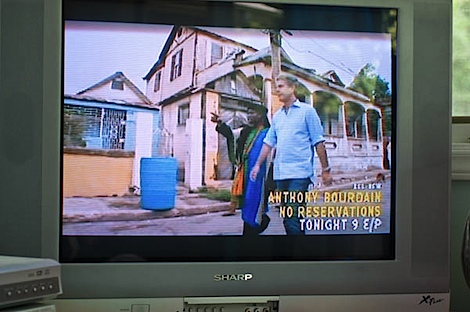 If you've read my twitter or Facebook page, you probably know about my semi-obsession with the TV show No Reservations / Anthony Bourdain. Anthony's show opens my eyes to the eating cultures around the world. Well, it opens me up to culture overall, not just eating, but specifically focused around food.
One interesting thing I learned recently is that the Rastafarian diet sounds like it's somewhat similar to what I strive for. Actually, their diet is very close to a vegan/whole food diet. On Anthony's show for a visit to Jamaica, I learned that the Rastafarians follow a diet called Ital. An Ital diet is one that consists of clean and unprocessed foods. Apparently, they avoid salt, chemicals, meats, and oils…among other things. Source – Click here to read more about the Rastafarian diet. So fascinating!
Have a great week everyone! 🙂
Who have you been surprised to learn eats like you? Or visa versa?