I hope you all had a wonderful Easter weekend.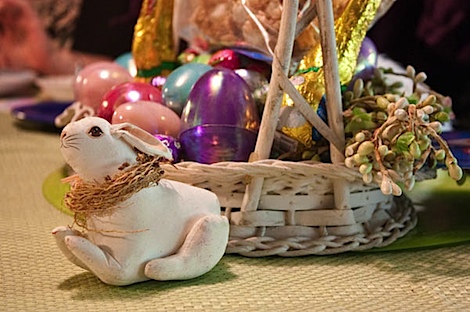 Our Easter bunny came Saturday night while we were all sleeping.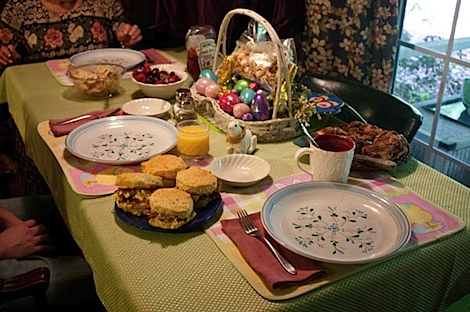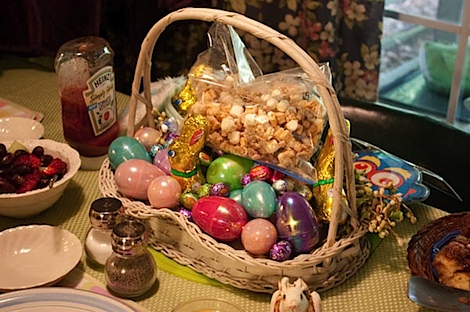 There were lots of goodies waiting for us at brunch.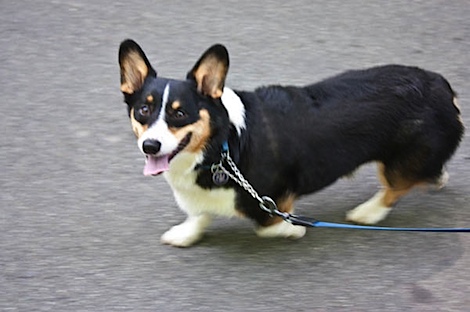 Post-brunch, we took Bailey on a walk.
I took a bunch of photos of flowers around the neighborhood.
Spider!!!! EEK!
Later on, we had Easter lunch instead of dinner, since hubby and I had to head home later in the day.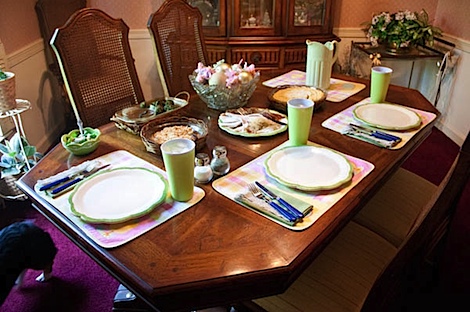 Hubby's mom put together a feast including roast turkey breast, fennel, mashed potatoes, cauliflower, stuffing bites, and salad.
She even got me a little Easter present.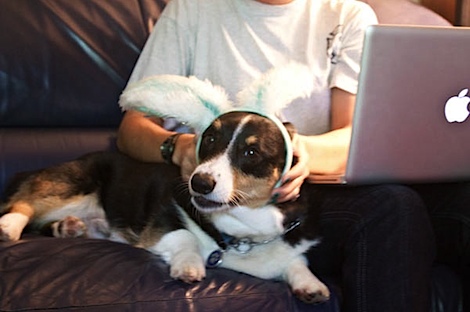 I thought it looked better on Bailey, though. Can you hear him complaining, "Mo-oooooom! What are you doing to me? Don't make me wear the ears!"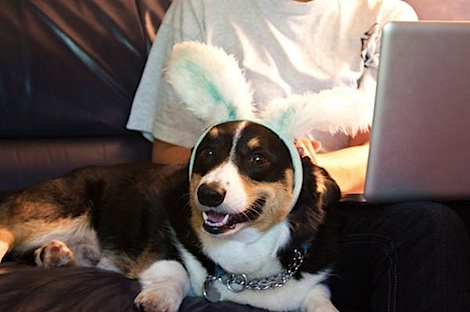 What a cutie pie!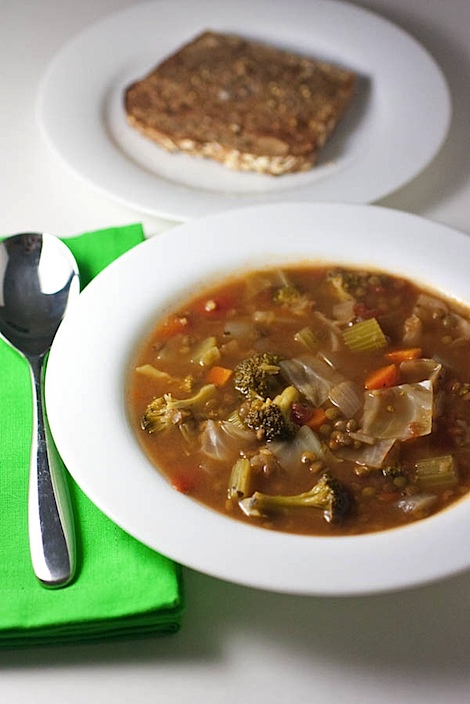 Hubby and I spent the car ride home talking about food for dinner and the week ahead. I've fallen off the wagon as far as preparing foods on Sunday (Sunday Prep Day anyone?), but I want to get things back in order. I'm really sandwiched-out, so my new pan is to make a big soup no Sunday and eat on it during the work week. Soup and a nice piece of heart, whole grain toast is one of my favorite meals. It's easy, affordable, and filling.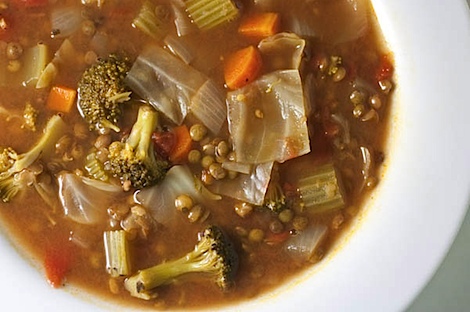 I've been pretty disappointed by the soups offered during lunch hours at restaurants nearby, so the solution…make my own! I can make way better soups than they can, plus I can tailor them to my taste buds.
On this Sunday, I made a giant batch of vegetable lentil soup. I originally wanted to just make a vegetable soup – a class fave of mine. But, I added lentils to make the soup more filling, since I'll be eating it as an entree. I need to write up a recipe, because this one is a definite winner! Full of tons of veggies, with a light flavor, and satisfying thanks to those French green lentils. Mmm…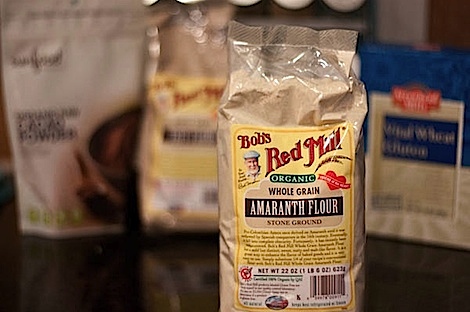 Remember that Amaranth flour I got a couple days ago? I've been really excited about using it in a kitchen project, so I decided to test out some new cookies with my new whole grain flour.
Upon opening the flour, I noticed an interesting smell. The flour smelled kind of like…grass! Yes, like the kind of grass that grows outside. Very odd! I thought maybe the scent would disappear after I mixed the flour with other ingredients and baked it off. Nope…the resulting cookies even tasted kind of like grass…or at least…they tasted like how grass smells.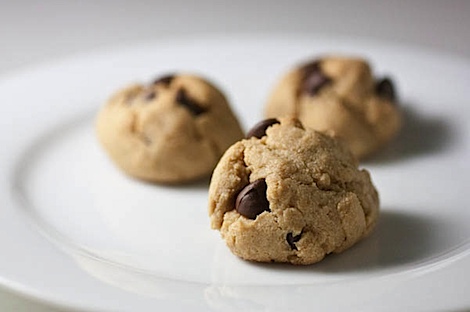 I love amaranth flour for its whole grain qualities and nutritional benefits, but the taste on its own is something I think would take getting used to. I thought I may be able to use it solo like I do with my fave – SPELT! But, my new plan of action with the amaranth flour is to use it with other whole grain flours to create multigrain goodness.
I'm thinking of putting amaranth into:
breads
cookies
pancakes
cobblers
anything you bake with four!
But next time, I'll use amaranth flour as maybe 25-33% of the total flour. 😉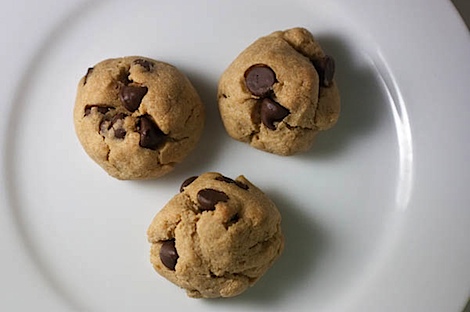 PS: I tried out this cookie recipe with a couple slight variations, and wouldn't you know…they look just like dough balls! The texture was sort of dough ball-esque, too, but nothing beats the original!
Have you ever tried Amaranth (in any form – flour, seed, etc.)? What did you think?
What's your favorite flour?