I visited a FABOlous…I mean fabulous coffee shop on Saturday when I took a field trip away from the house to get some bloggie work done.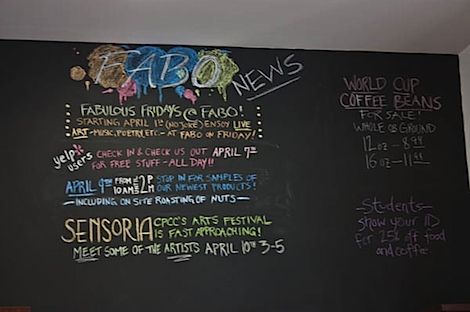 I've stopped by here one time before, but just to take a peek. On Saturday, I took my first true visit to local hidden gem – FABO Cafe.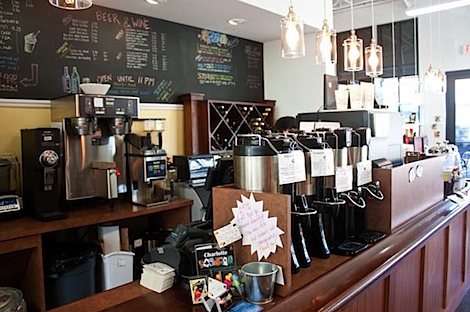 FABO features locally roasted coffee and even beer and wine.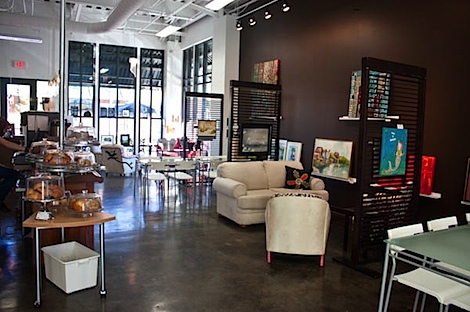 I love the open, airy feel inside the cafe. All around are beautiful hand made pieces of artwork – from paintings to furniture to jewelry.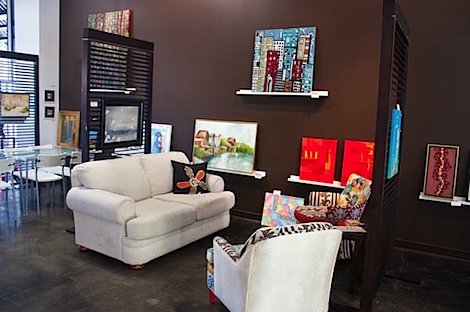 But there are separated "rooms" that give you a good feeling of privacy.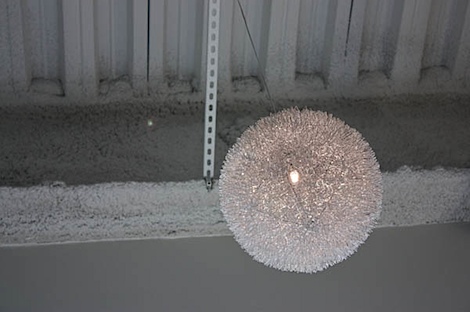 Obligatory TCL lighting photo. You know I love a good light fixture. This was is so funky!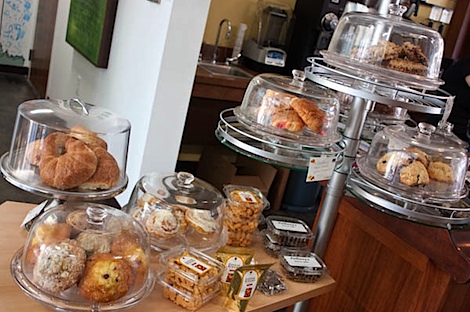 Besides local coffee, FABO Cafe also features local food products…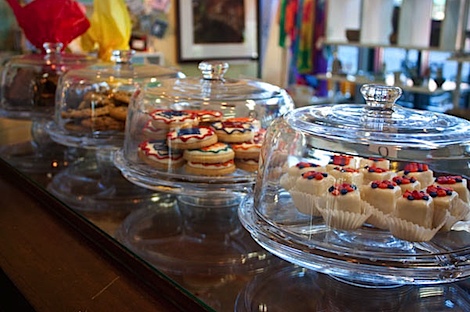 …and baked goodies. Yum!
Don't mind if I do. 😉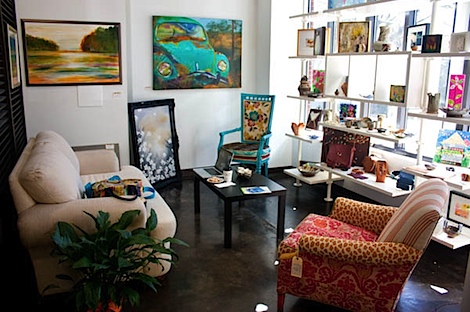 I found a bright spot near the rear entrance with lots of natural light and a cozy couch to settle into.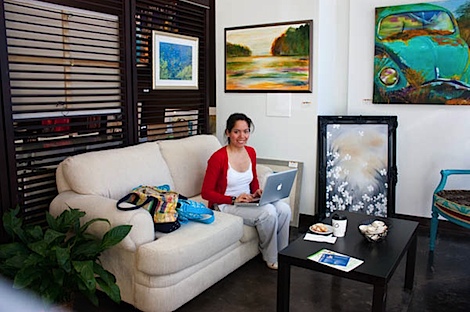 I had lots of blog work to do, so I was glad I found a great sitting area.
Random photos of the post – I wore my espadrilles for the first time this year! Yay for the return of warm weather!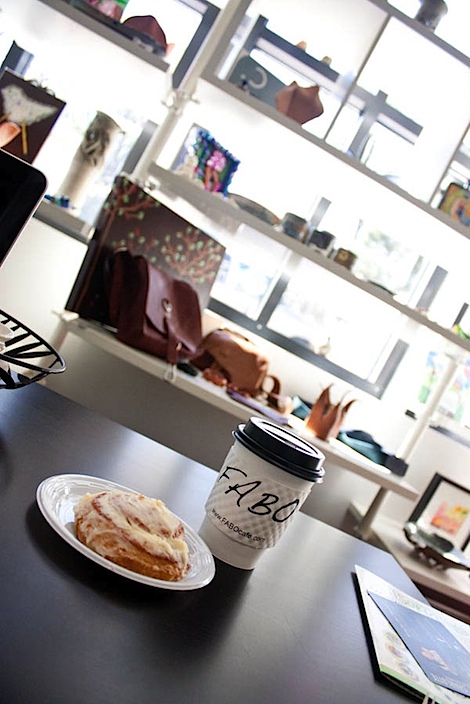 I decided to try one of the cinnamon rolls. It was light and had just the right amount of frosting. Yum!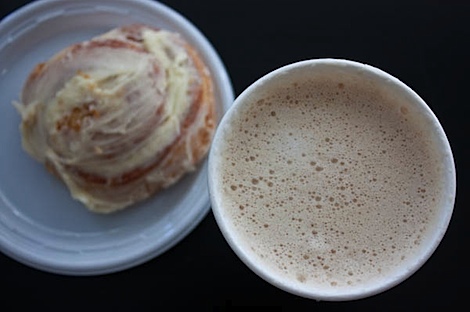 To drink, I had a vanilla latte. I really liked how the beans are locally roasted. Go local!
I loved my latte. I'm so glad to have good coffee in town.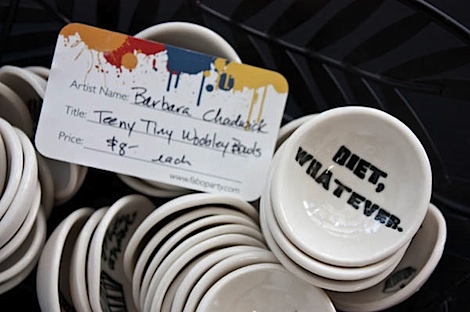 Check out these fun mini bowls I found in the basket in front of me.
"Diet, Whatever." Amen! I'm so not a diet person. I'm a non-diet kind of gal. 😉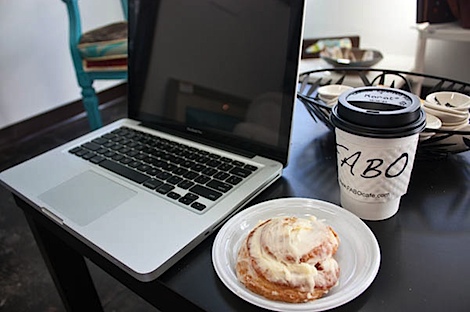 I ended up staying at FABO much longer than I anticipated, but I'm glad to say I managed to reply to all the blog comments I've been meaning to for the whole month of March! Woohoo! I think I have quite a few comments left from February to reply to, but to at least be caught up through March is a big win for me. I absolutely love reading all the comments you guys take the time to leave me, and I often have great responses thought out in my head. But sometimes, I'm reading the comment on my iPhone and it's near impossible to reply via the phone. Sometimes I just procrastinate. Sometimes…who knows! All this to say, please continue leaving your kind, thoughtful, and wonderful comments, and even if I don't reply right away, know that I read and appreciate each and every one.
And for my local friends, be sure to check out FABO Cafe some time soon. They have free wifi, great local arts & crafts (yes, they're for sale), and awesome and local eats/drinks.
***
Click here to view my post about Magic Fairy Dust. What magic did you believe in when you were a kid? Tell me here (click).
***
Click the Facebook Like button at the end of this post if you like coffee. And leave me a comment telling me what your favorite coffee drink is. I love my vanilla (sometimes soy, sometimes regular milk) lattes. You?