Saturday morning was kicked off with breakfast at a local legend – Stax's Original.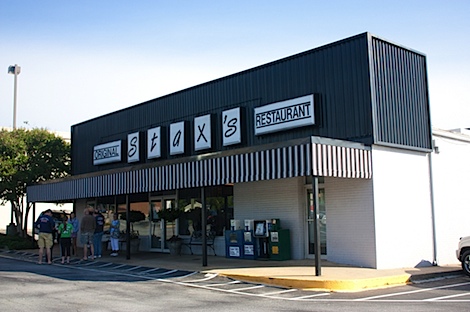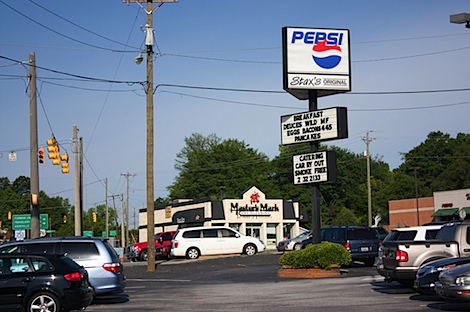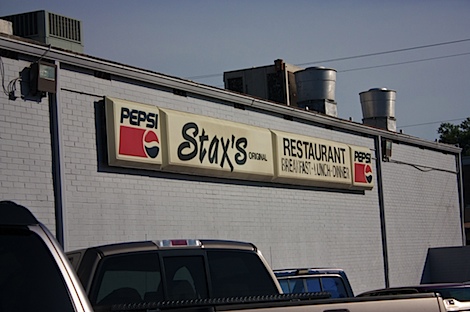 I love all their old-timey signs.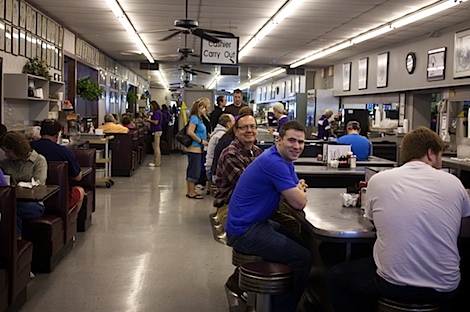 Inside, things are pretty retro, too. I love how they kept (what appears to be) their original decorations.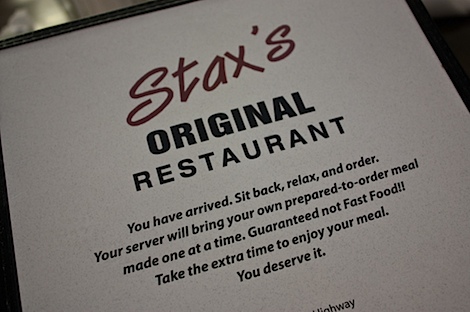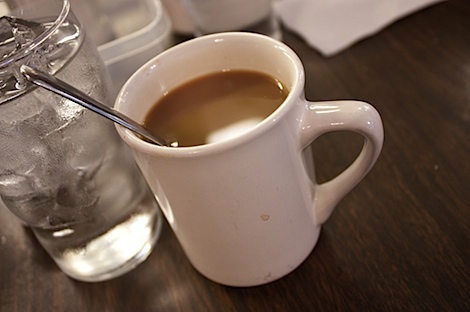 Coffee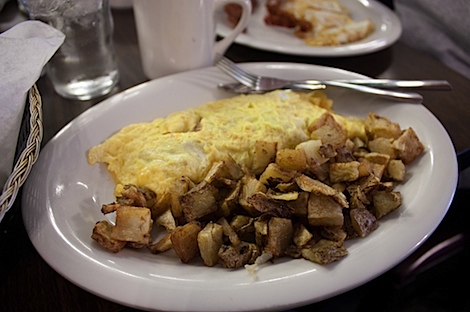 Omelet and home fries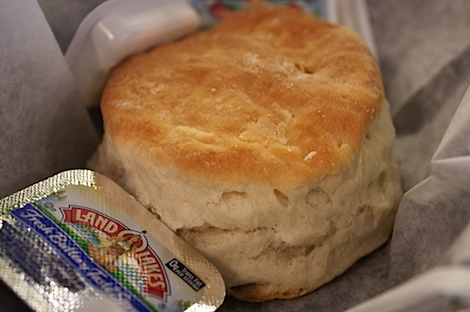 Homemade biscuit.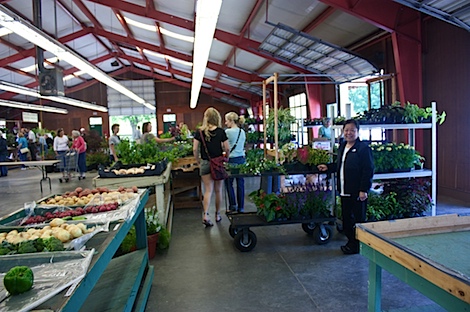 Mom and I headed next to the Farmer's Market.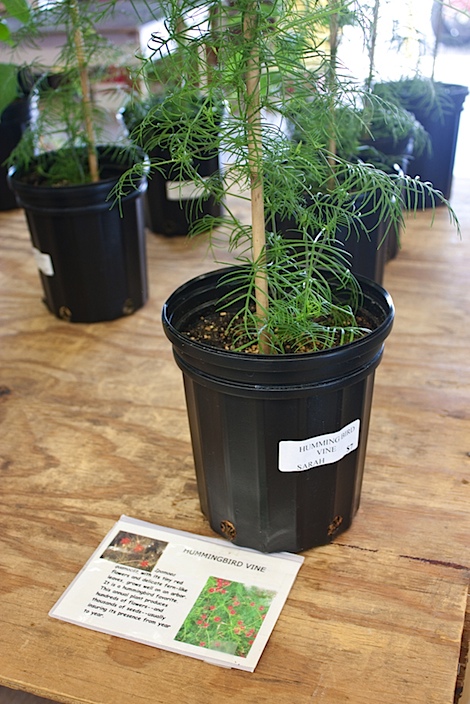 I really liked this hummingbird vine, but I don't have anything for it to grow onto. Maybe one day?
Mom and I bought a ton of plants…can't wait to share photos of those!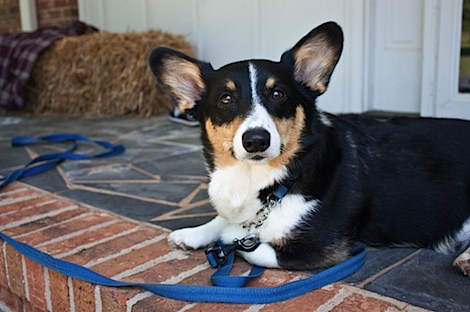 We came home to find Bailey hanging out with the boys.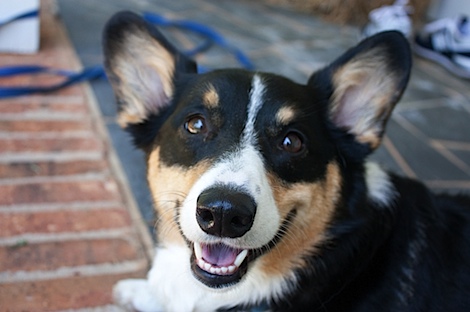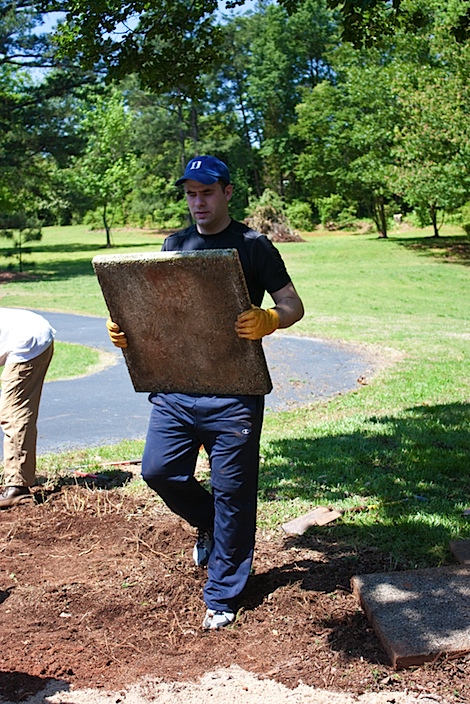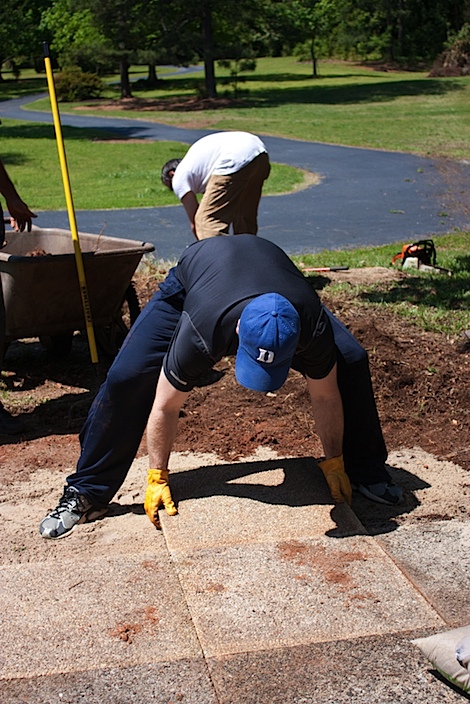 Hubby was really digging in to help with some of my family's home & yard projects.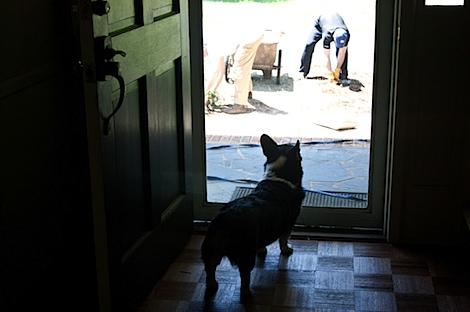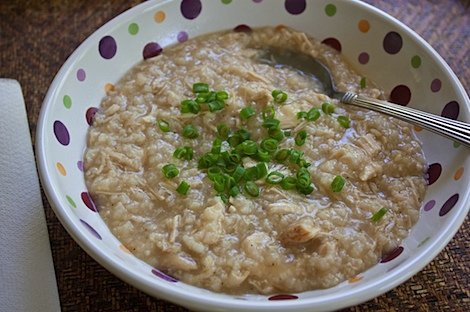 For lunch, I got to enjoy some of Mom's Get Well Soup (click for recipe).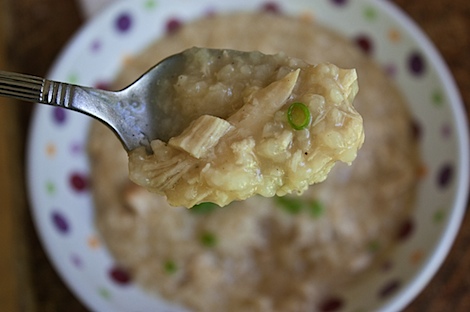 Yum!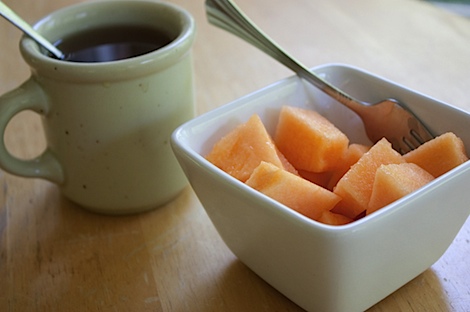 Hot tea and cantaloupe.
After lunch, sis and I hit the road for an overnight trip.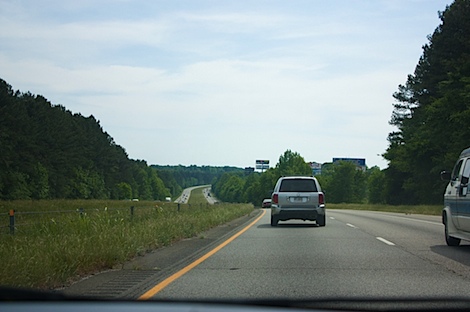 We went quickly from green, rolling, Carolina hills to…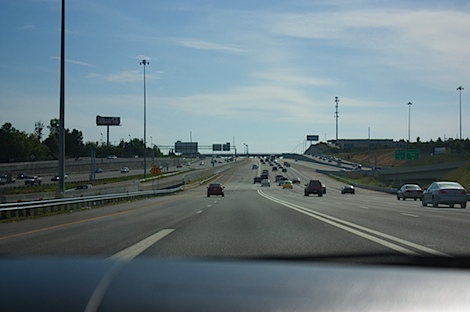 Several-lane high ways…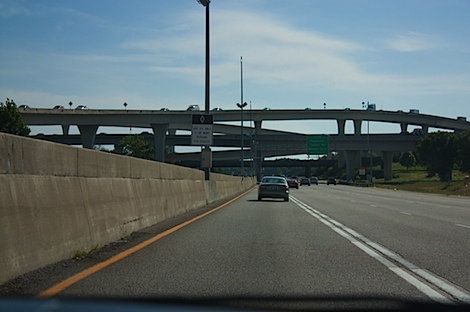 …and massive overpasses.
The big city was soon in the horizon.
Can you tell where we went?