Friday was a welcome sight this week, but besides being the beginning of a 3 day weekend, it also brought a fun outing with bloggie friends.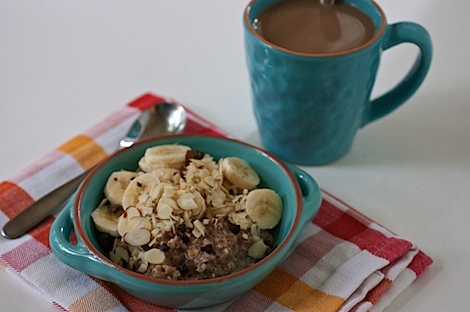 I started with a long-lost friend – oatmeal.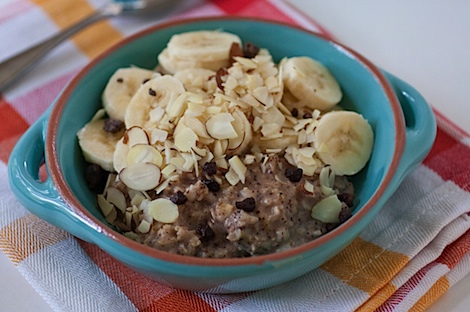 I made this version with bananas, almonds, chia seeds, and raw cacao powder.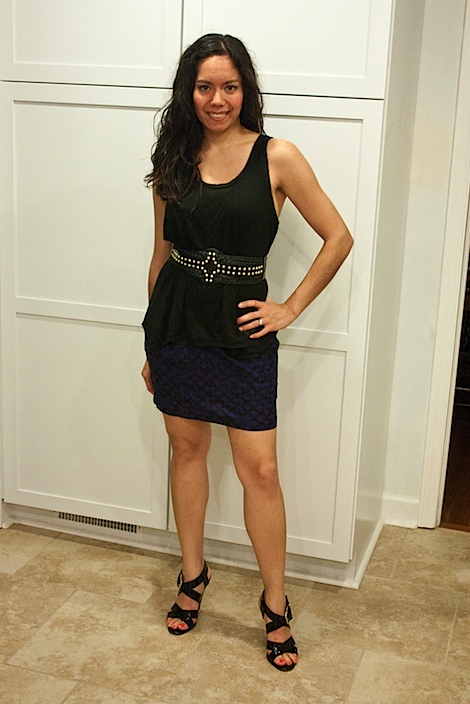 And then I got gussied up to meet some friends for vinoooooo!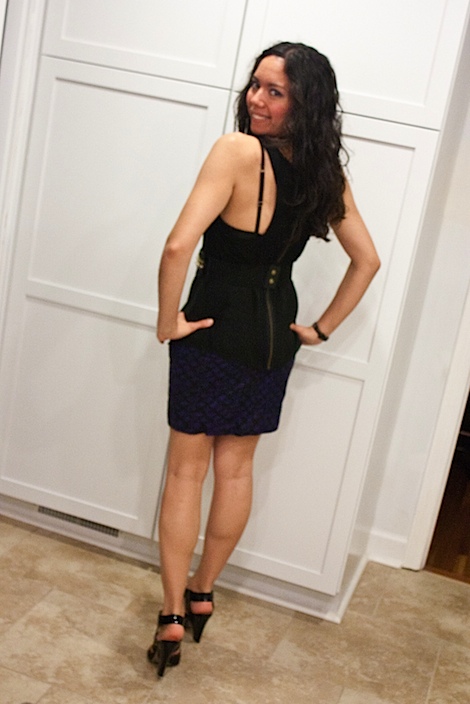 Taking these pictures really made me miss running my fashion blog. I'm trying to figure out how to dig out some more time in my crazy schedule to make some room for fashion blogging. 😉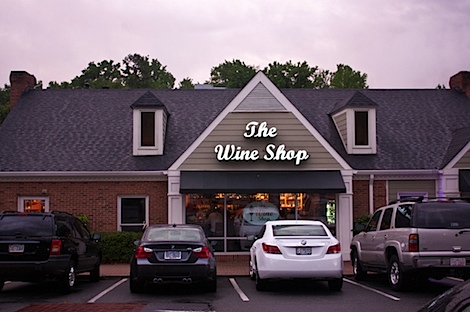 I headed out to the Wine Shop in Southpark. The shop featured a cozy wine cellar and dining room. The vibe was warm and welcoming. I met up with blog friends – Caitlin, Nicole, and Jen, along with their significant others.
I started out with a white wine half pour. I forgot which one it was though, but it was tasty! 🙂 My second glass was also a half pour. I love wine flights, but it was nice at the Wine Shop being able to make my own little sampler.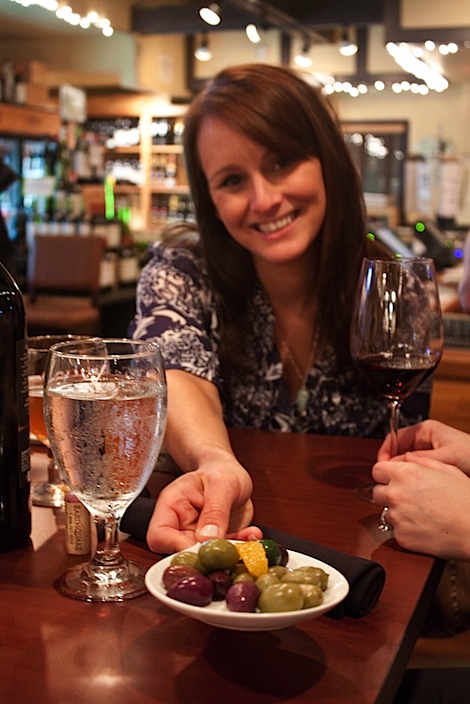 Caitlin talked me into trying one of her olives. As you probably know, I'm not a big olive person. I've always thought they tasted weird. However, you guys also know that I like to taste and re-taste eats I don't like in the hopes of one day liking them. Olives are so enjoyed by so many others…I just know I'm missing out on something!
I selected one of the green ones to try upon recommendation by Caitlin and Nicole. And you know…it wasn't that bad! Woohoo! Perhaps I'm on the way to becoming a fan after all? 😉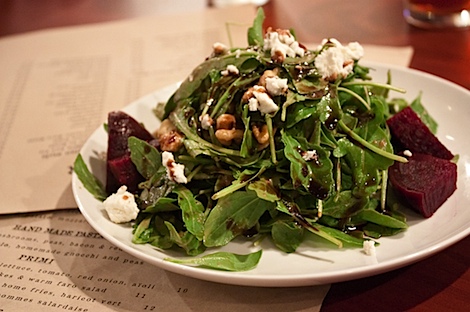 Hubby and I also split a salad of arugula, goat cheese, nuts, and beets. It was sooo good. I almost didn't let hubby have any. And since he doesn't like beets, I got all of those!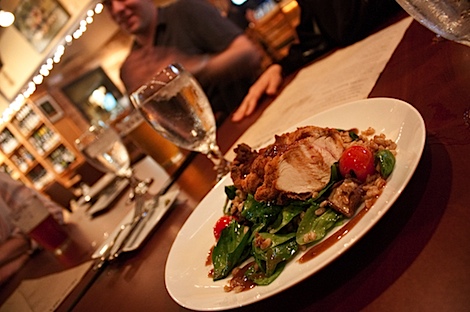 For the main event, I knew we had to try the Crispy Chicken over warm farro salad after I saw every single table around us order one.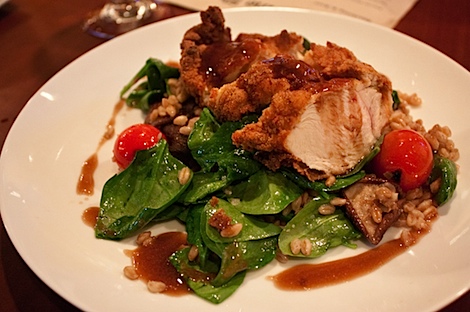 The dish did not disappoint. It had a lovely crispy outside (just like they said), and the farro was a real treat. It was warm, mushroom-y, and had spinach and tomatoes. Yum!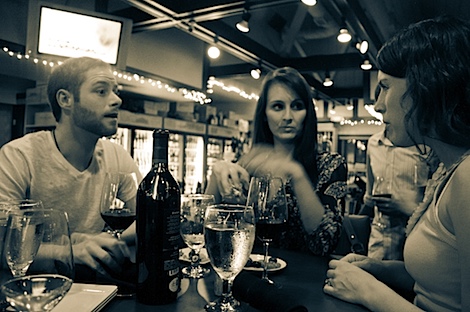 I had such a great time chatting it up with my friends and even made some wonderful new ones! Hi Sean and Heather! 🙂
I could definitely see The Wine Shop becoming a fave-spot in town. I am such a fan of local places like this!
Do you prefer sports bars, clubs, wine shops, or house parties? Or maybe a combination of different ones depending on the occasion? Which ones and why?