Saturday kicked off a fantastic and relaxing weekend. Well, truth be told, I had to work a bit Saturday morning, but I was at least able to do it from the comfort of my home. After getting some "real" work done, it was time for some blog work. Imagine my surprise to stand up after hitting the publish button to see this:
Bailey was sitting right under me.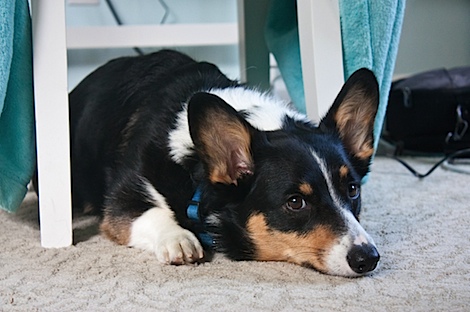 What a weirdo!? lol Silly boy!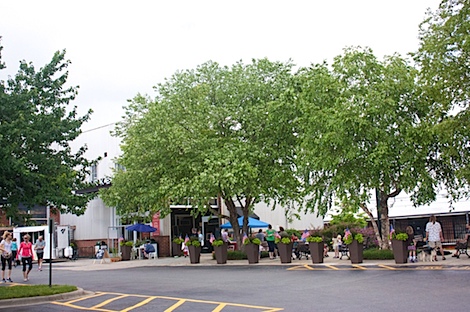 I broke away from technology to visit my fave farmer's market – Atherton Mills.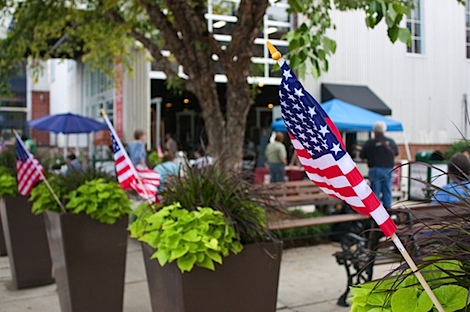 The market was decorated for Memorial Day!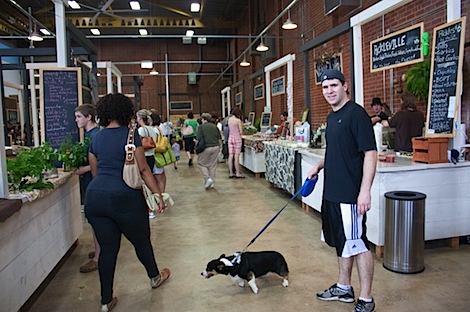 Note Bailey pulling like a crazed dog on his leash. This is how he rolls at the farmer's market. I'm sure he seems quite calm since most of his photos are of him just laying around, but he is such a ball of energy! lol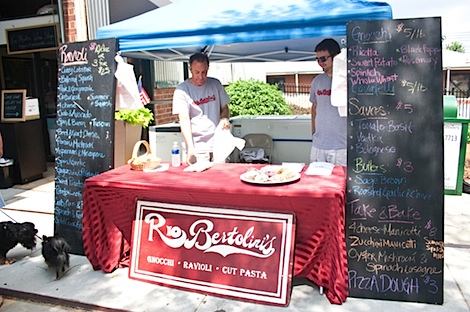 \
I like to try to visit a new booth every time we go to the market. This time we decided to try Rio Bertolini's.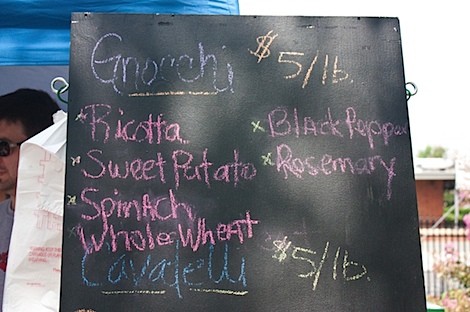 I picked up 1 pound of spinach gnocchi. I'm going to try to create something similar to this.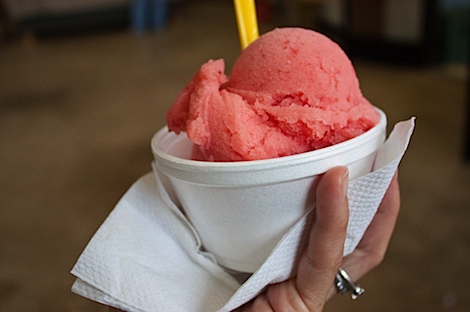 Hubby picked up some frozen fruit ice while I was buying kale.
So, we sat outside and enjoyed the warm weather for a bit on some of the benches outside.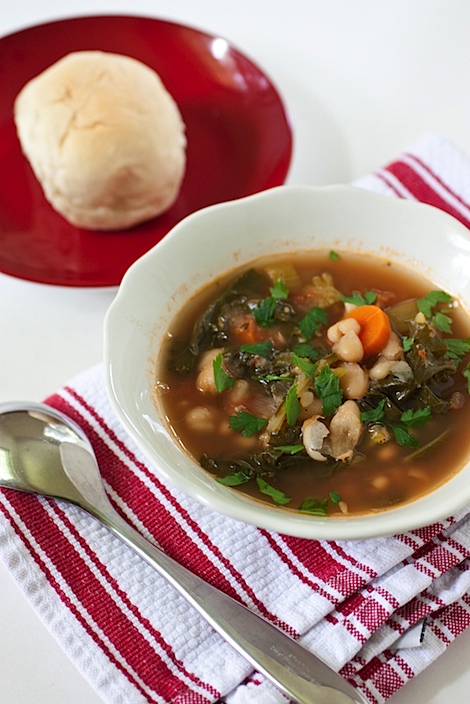 And then, guess who arrived?! My sis made an impromptu visit to the Chic house for the long weekend. I heated up some soup for everybody for a quick meal.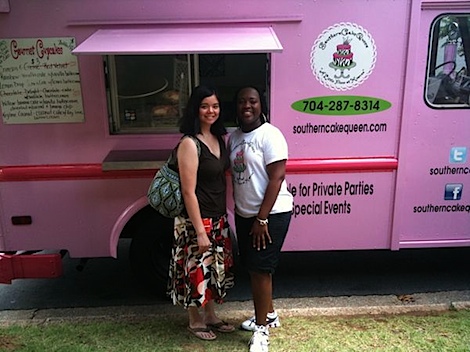 And then I tracked down the Southern Cake Queen via twitter! I really wanted my sister to experience some of the Charlotte food truck scene and I was just able to catch SCQ via twitter. She nicely set aside cupcakes for me and even tossed in 1 for free! Yay! Thank you SCQ!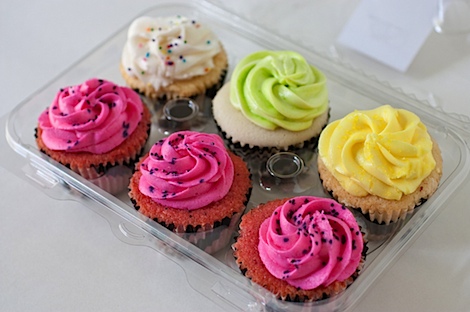 We got strawberry, vanilla, lime-coconut, and lemon.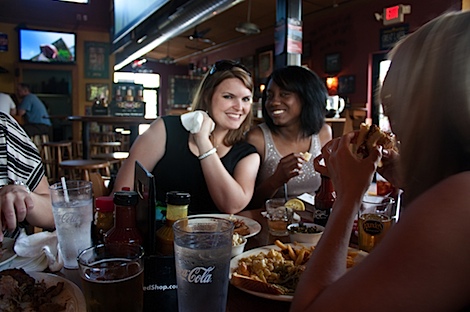 Sis and I headed out for an early dinner with some of my faves – Megan, Toya, and Erica.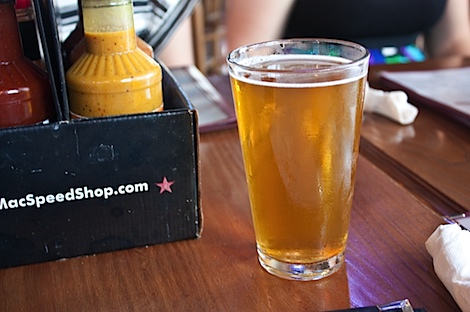 Their restaurant of choice – Mac's Speed Shop. Second time in a week!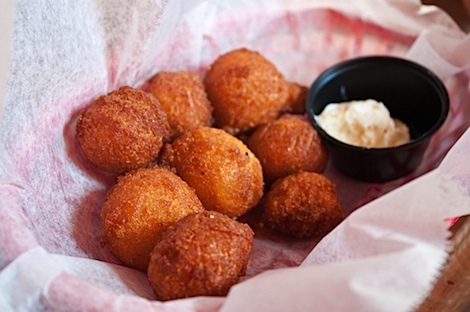 And Toya reminded me that they had hush puppies. I had forgotten!
Restaurant Secret: Want to know a restaurant secret? Many restaurants will only give you bread (or hush puppies) if you ask for them. So, next time you're eating out and missing your carbs (I know I'm not the only carb lover out there, right? 😉 ), just ask your server if they serve bread. Oh yes. I'd say about 30% of restaurants work this way. But you can't hide bread from a carb lover like me! hehe.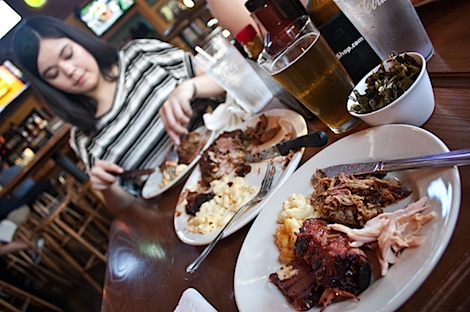 Sis and I split the combo. We wanted turkey, but they were out, so we got: pulled pork, beer-butt chicken, ribs, and beef brisket. Plus, we ordered mac and cheese and collards on the side.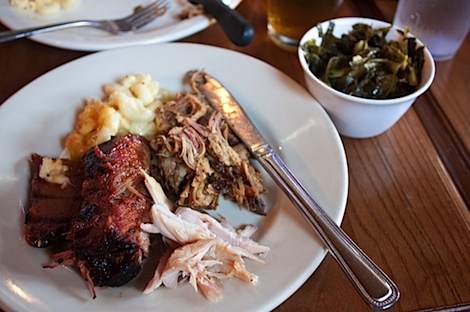 Smoky goodness.
After dinner, I met up with blog friends Caitlin, Nicole, and Allison to see a new movie – Something Borrowed. Wow! The movie was so much cuter than I thought it would be. I'm not the biggest chick-flick fan, but there are definitely a handful that I go gaga for!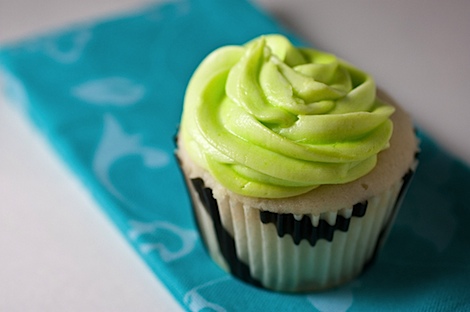 And then I came home to dig into my cupcake!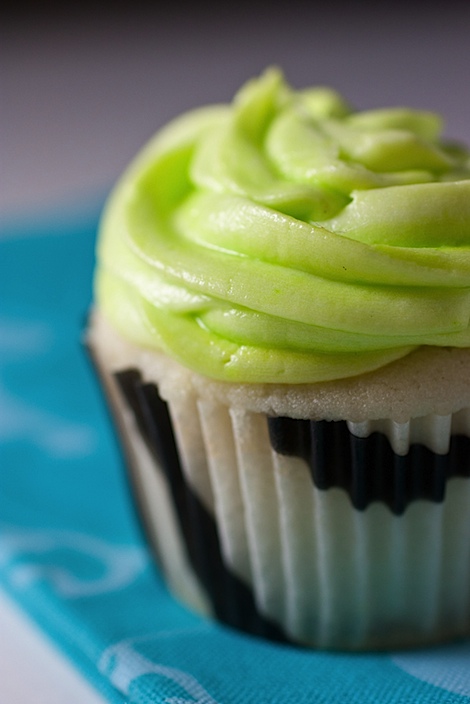 Lime-coconut goodness!
Reader question #1: (I know I ask this one a lot, but the movies change all the time!) Have you seen any good movies lately? Which ones and do you recommend them?
Reader question #2: What did you do for Memorial Day weekend?