Unfortunately, this year's lake trip was a bit shorter than last year. Hubby and I basically only spent 1 full day and 2 half days at the lake house. I wanted to stay for a month! lol
If you missed my other two lake trip posts, here they are: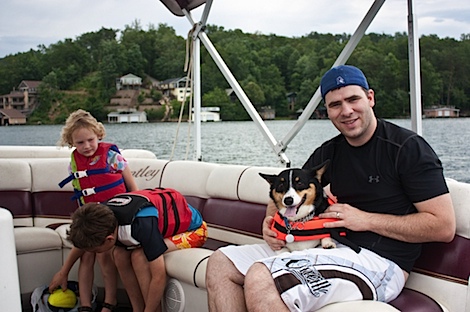 The highlight of our last day at the lake was definitely a family outing on the lake…not to mention Bailey's first boat outing!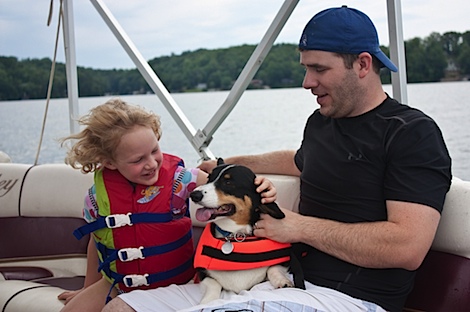 Bailey made a new friend with Cami!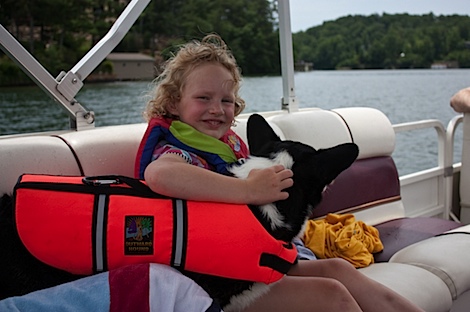 Aren't they cute? 😉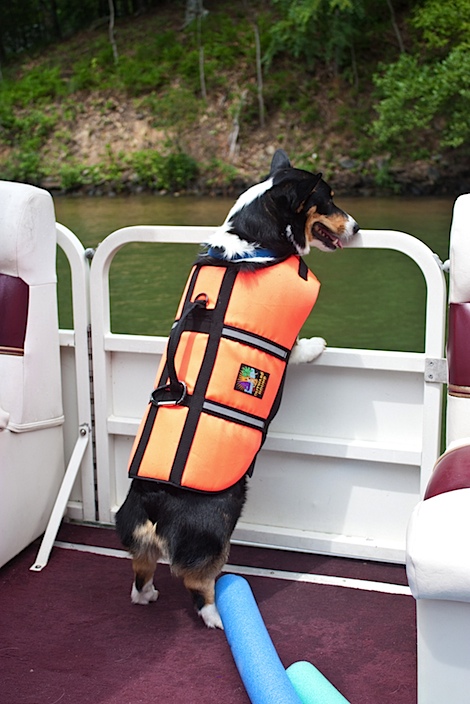 Bailey was anxious to get to the swimming. I never would have guessed he'd be a natural swimmer, but he really is.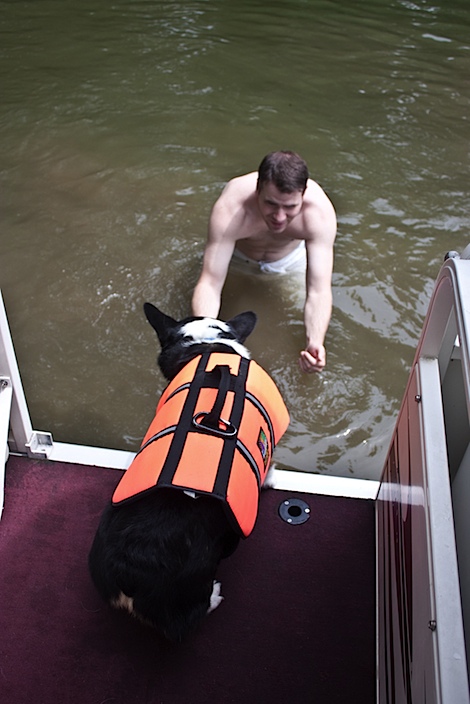 Hubby tried to persuade him to do a corgi flop, but Bailey wouldn't jump. Chicken. lol.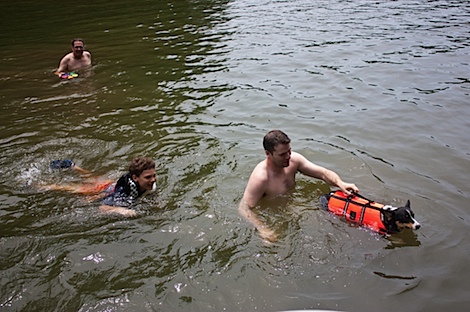 But he did end up getting into the water (with help from hubby)…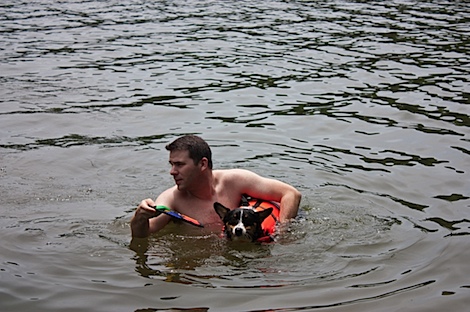 …and chased after a frisbee over and over. (someone's going to sleep goooood this week!)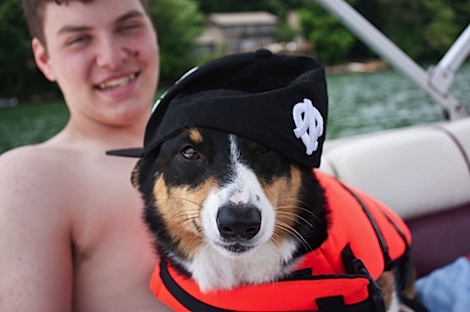 Bailey even got a little gangsta.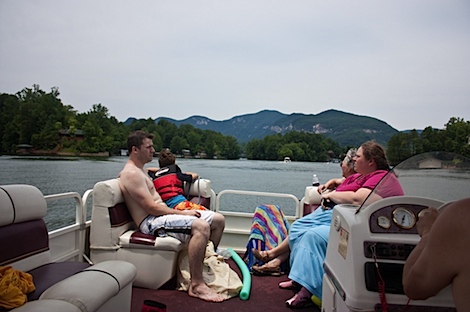 The weather was almost perfect – mostly overcast with some sun. I enjoyed being un-plugged by taking in the fresh air, feeling the wind on my face, and enjoying the beautiful scenery. It's so pretty here!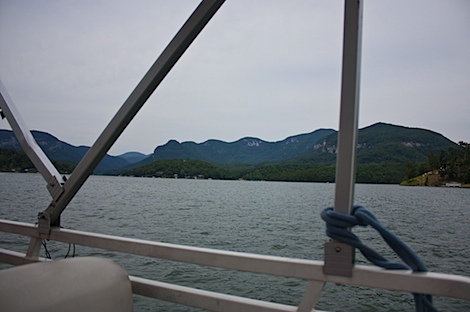 By the way, we did make sure to swing by the Dirty Dancing cove while we were taking the boat out. The movie was filmed here! 🙂
Have you ever visited a place where a movie was filmed? Where did you go and what movie was it?