So, I went off the grid for a bit, but I'm back!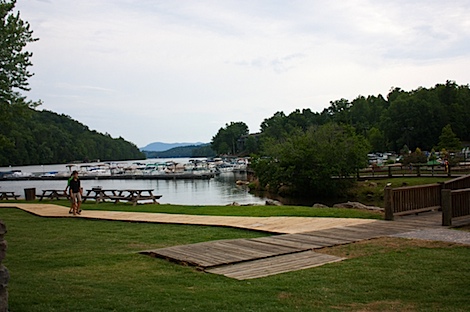 You see, I spent the long weekend (I took Monday off from work) at the lake on hubby's annual family vacation.
But let's rewind a moment…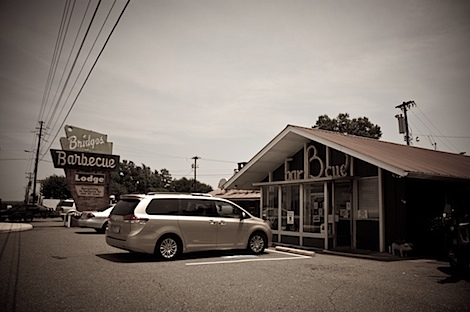 On the way to the lake, we needed to find sustenance. Luckily, I had my iPhone ready and after a quick search for food near the next city we'd pass (Shelby, NC), I had a page of options. As soon as I saw "Bridges BBQ", I knew I'd hit jackpot. It was the restaurant my friend Erica always raves about!
We had to stop there for lunch.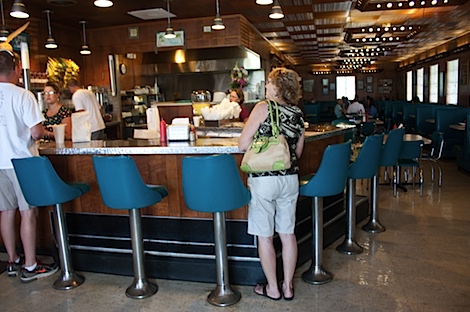 The inside of Red Bridges Barbecue Lodge is totally retro. I'm not sure they've changed the inside since the place first opened in 1946, and I absolutely love that! 🙂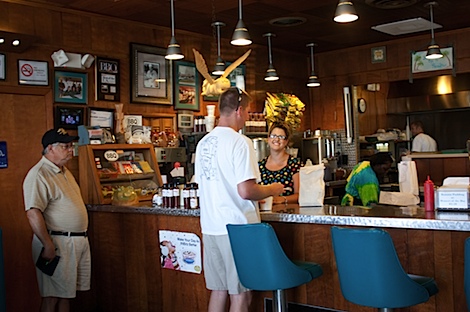 And if you've ever wondered what "Southern hospitality" is, then stop by Bridges. They treated hubby and I just like regulars, even though we were only passing through.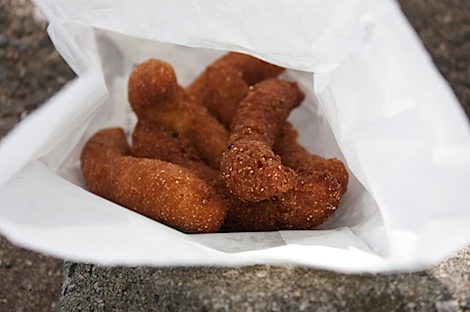 We shared a single plate, which came with hush puppies…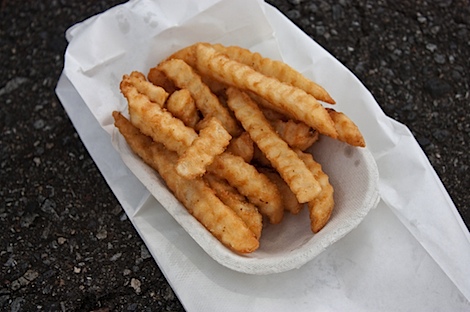 …crinkle fries…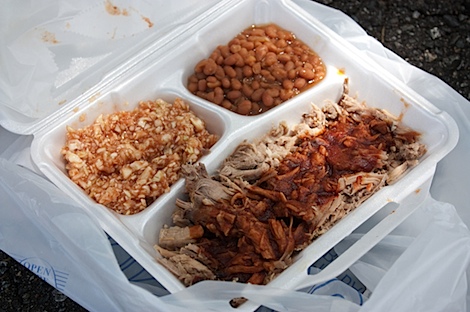 …BBQ slaw, baked beans, and of course…BBQ pork. Just as Erica promised, everything was super tasty. I'm so glad we stopped there. Though it wasn't the healthiest option, it beats fast food any day! I'd much rather have home-cooked-style eats, than drive-thru eats any day.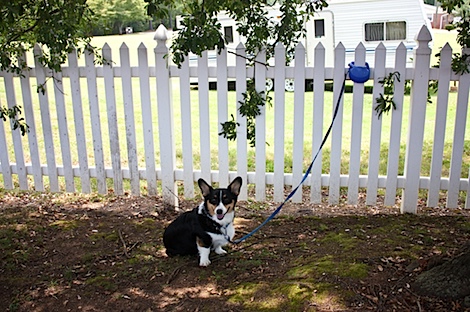 The restaurant didn't have outdoor seating, so we just ate in the parking lot with Bailey chained to the nearby fence.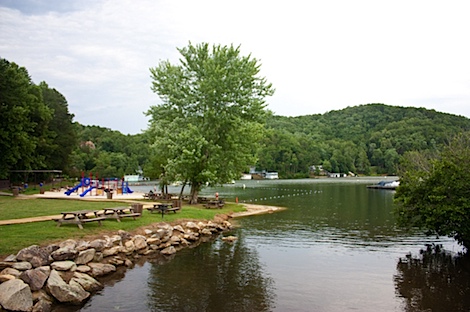 And then we were off for the lake – Lake Lure, that is.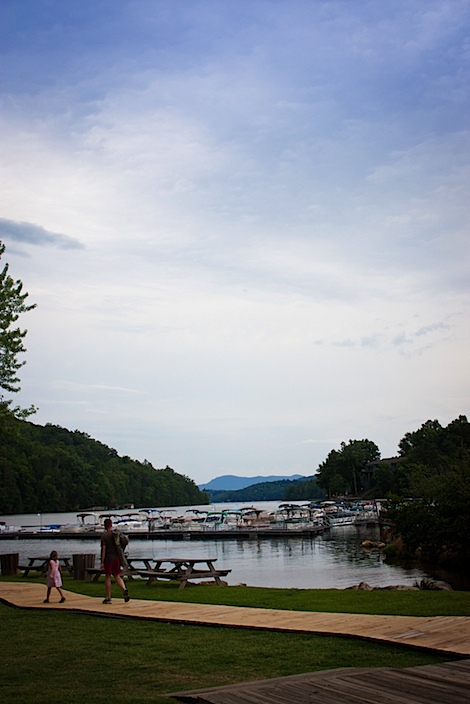 You may recall we went here last year (click).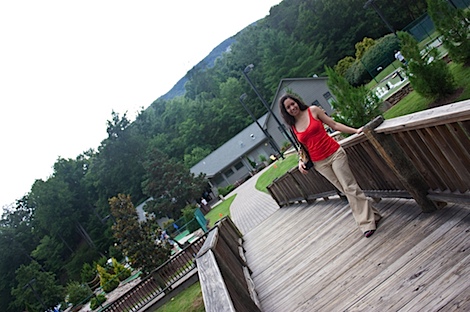 Hubby's fam liked it so much, they decided to come back.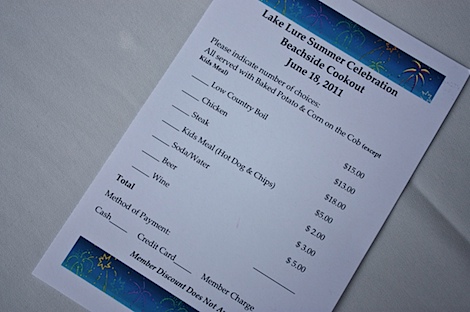 On Saturday night, there was even a local low country boil.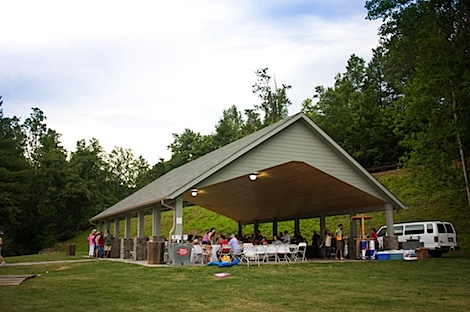 We dined outside in the resort's new gazebo.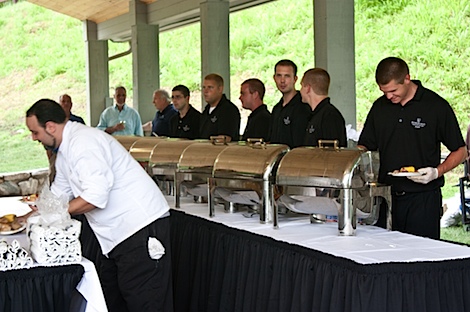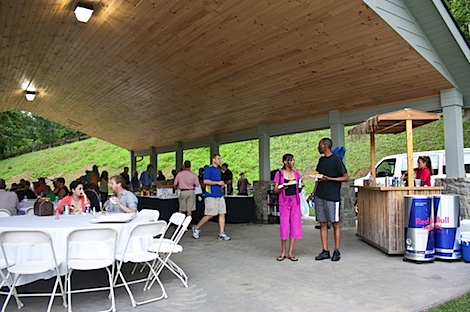 Complete with tiki bar!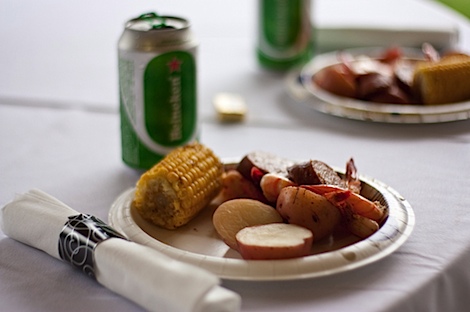 Dinner.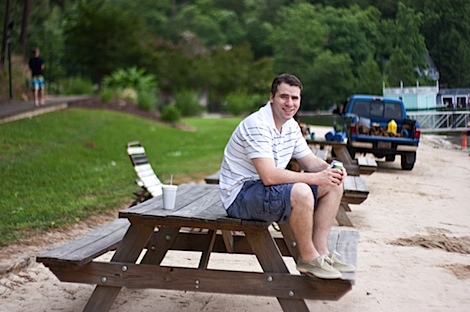 And then we headed to the beach area.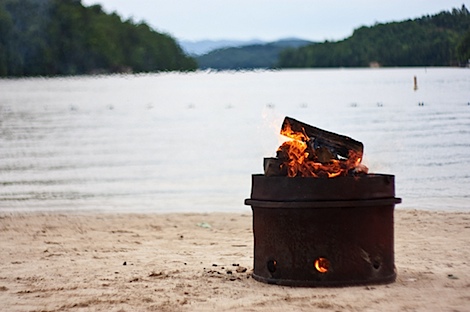 We enjoyed the bon fires and watched the kiddos playing some games…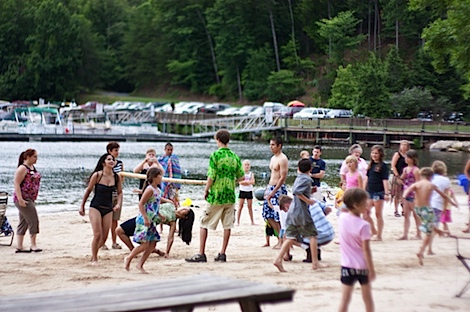 limbo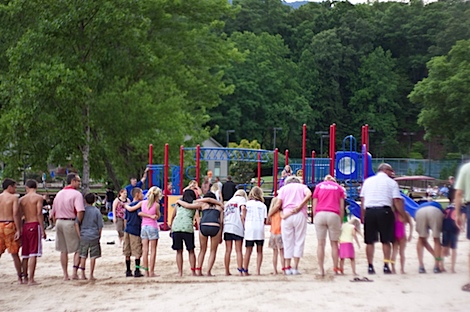 3-legged race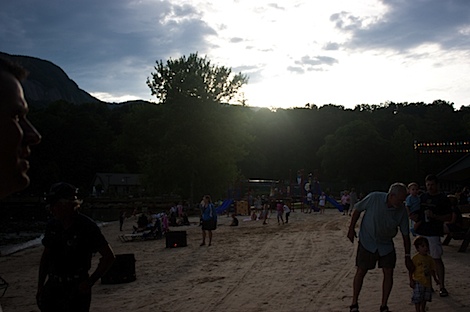 And as the sun set, it was time for something I was looking forward to – S'mores!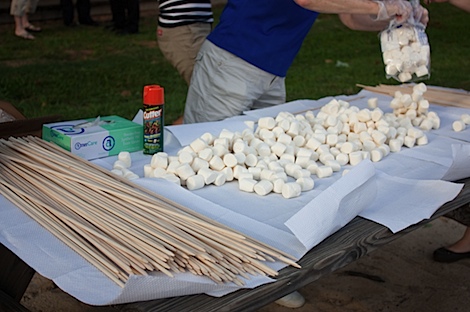 The resort had sticks (no need to hunt and gather your own!) and gave you marshmallows on these long sticks.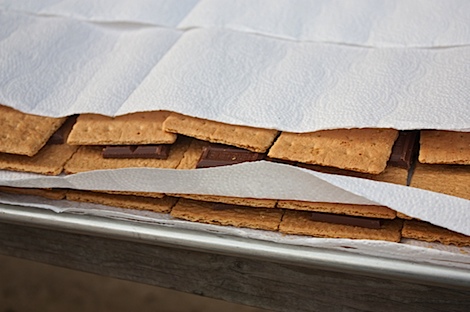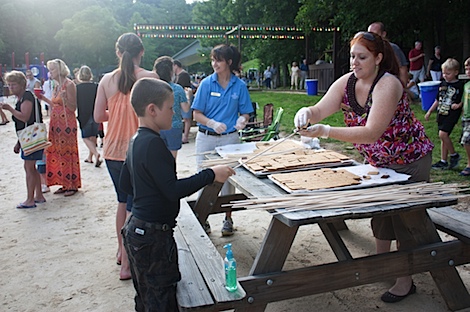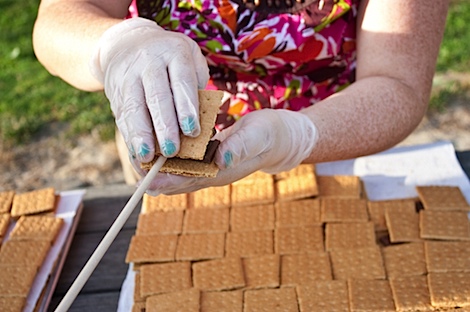 And after you brought them your marshmallow, they sandwiched your S'more for you.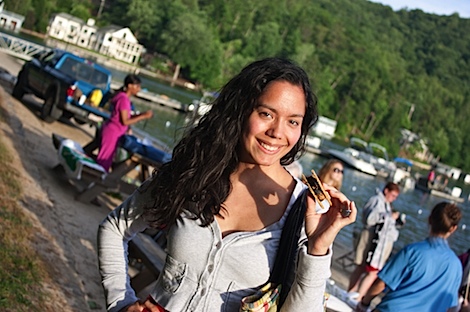 Nice!
Nom!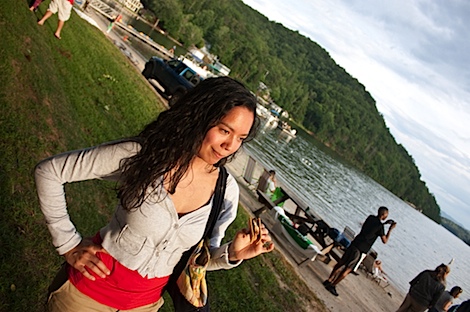 Oh yea!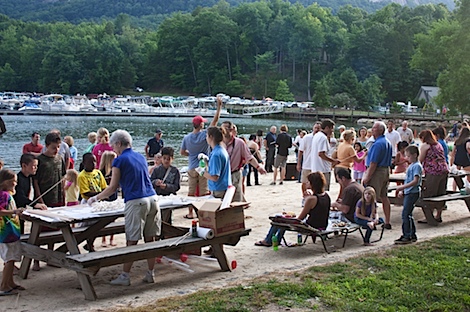 The beach got crazy…but not too crazy for hubby and I to not enjoy a second on dessert. 😉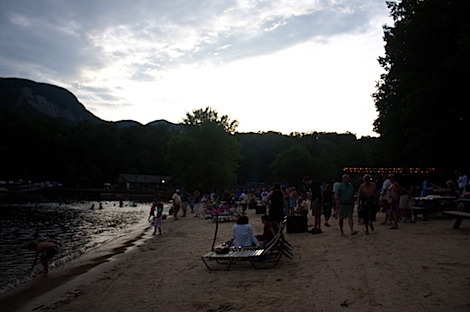 And as the sun set behind the hills, hubby and I headed back to the lake house to hang out with his family.
More on the lake next time!
S'mores are such a classic camping/lake treat to me. It seems people love to roast marshmallows around campfires or bonfires at various outdoor trips. What is your favorite camping/lake treat?