Hubby and I had the pleasure of attending one of his oldest friends' wedding in Raleigh this weekend.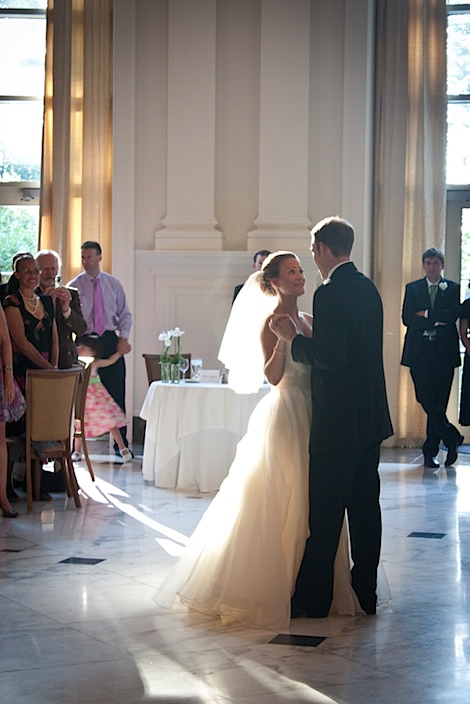 I got some really awesome photos of the couple on the dance floor thanks to some wonderful natural light.
But stepping back…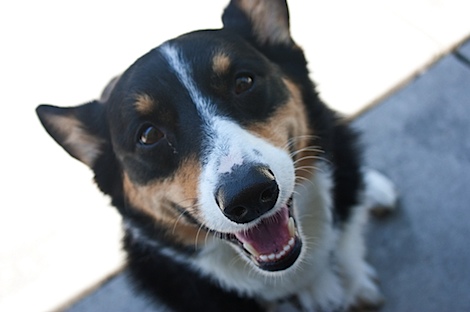 Hubby and I headed to Durham Saturday morning with Bailey in tow.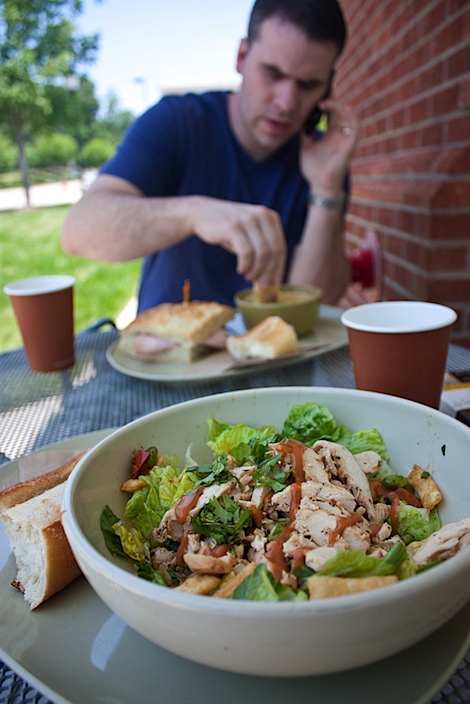 We stopped at Panera on the way to get get lunch. I opted for a salad entree to get 2 servings of veg, since I wasn't sure how much there would be at the wedding, and I was trying to get my 3 for the day for Project Veg-Up.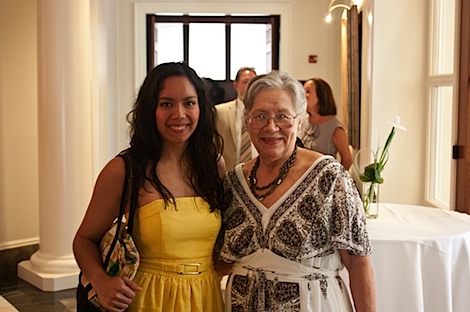 (me and hubby's mom)
After a couple hours of downtime at hubby's mom's house, we got glammed up to head to the wedding!
The guests were given ice cold water – one plain and one with fruit – to sip on during the wedding…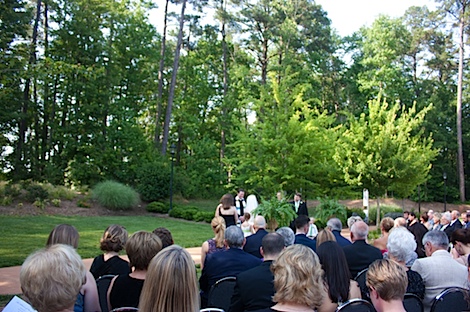 …which was outdoors.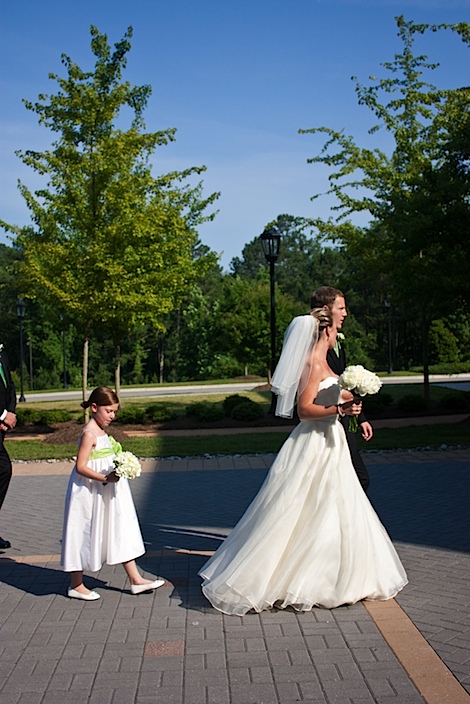 The weather was hot, but so beautiful! Look at that green grass and those blue skies!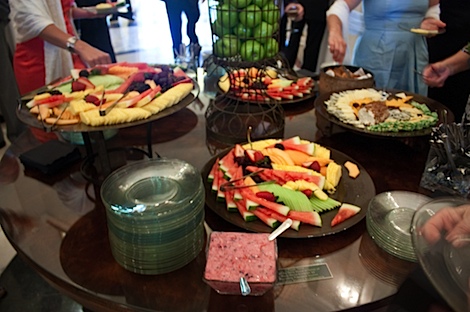 With Project Veg-Up still on my mind, I was extra happy to see the wide assortment of fruits at the pre-party before the reception. I always love fruit platters, but I really dug into this one, filling my plate with watermelon, pineapple, melon, and strawberries – lots of my faves.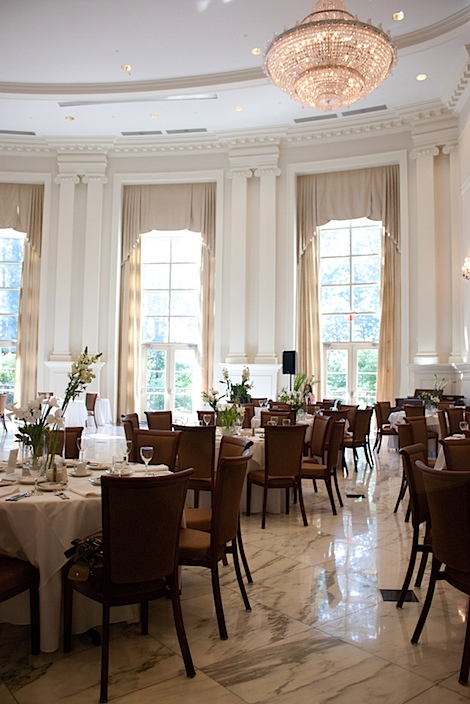 The reception room was gorgeous. I loved the tall windows and all the natural light.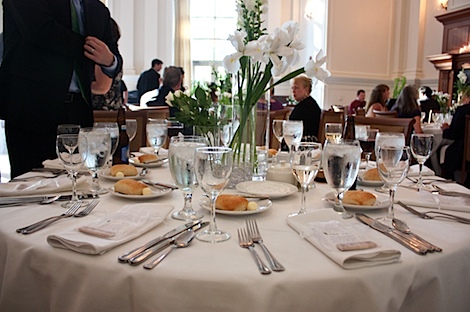 We had table #9.
This was possibly my first wedding where I didn't know anyone but hubby and his mom (my MIL is great friends with the parents of the groom). Luckily, we had some really cool peeps at our table. 🙂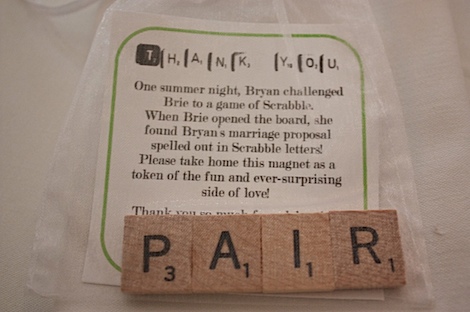 I loved the cute story behind the couple's Scrabble-themed favors.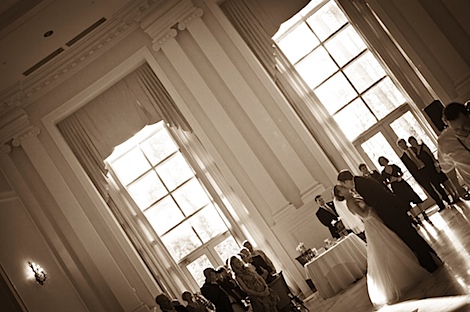 And soon enough, the couple came out for their first dance.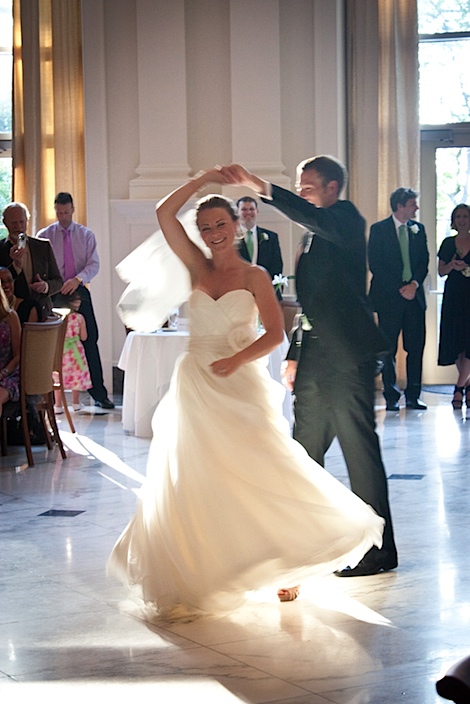 The lighting was awesome and made the bride and groom look like they were glowing!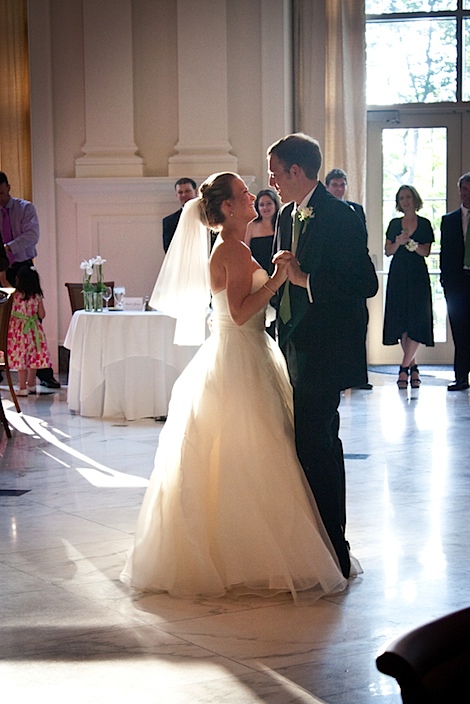 Aren't they cute?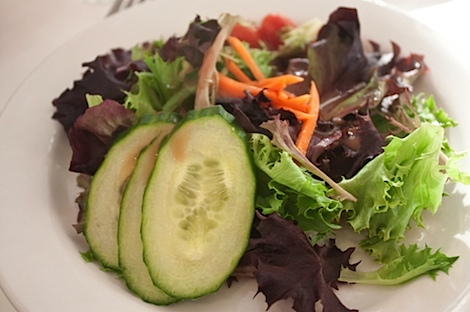 For eats, we had salads…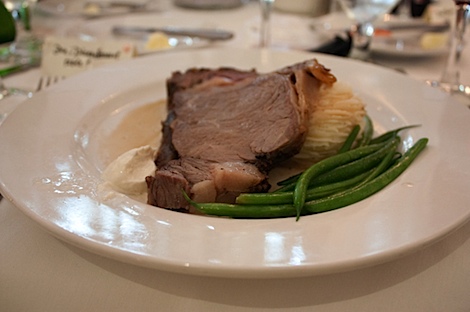 …and I had the prime rib with mashed potatoes and crisp tender green beans.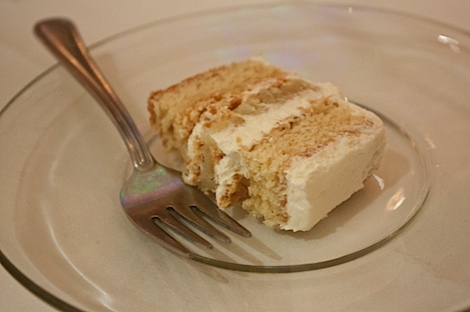 Plus this times 2. 😉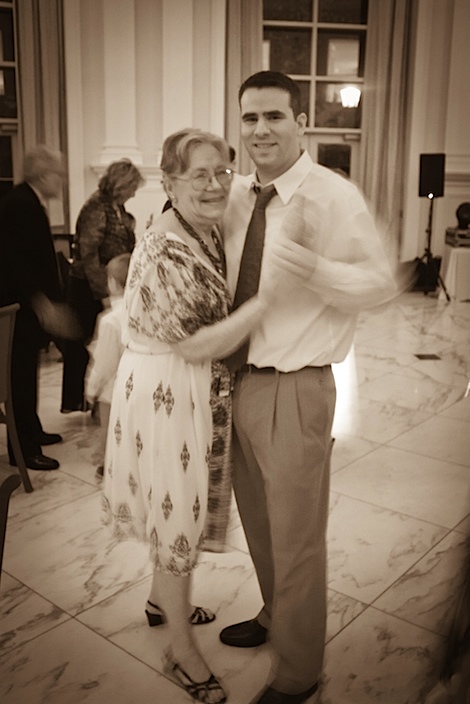 After some dancing (where I may or may not have led the wedding in Cupid Shuffle, Zumba-instructor style lol 😉 ), we called it a night and gave our best to the happy couple.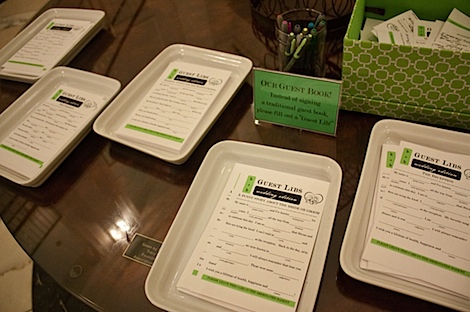 And another fun play on a wedding tradition – the couple opted for wedding "Guest Libs" (like "Mad Libs"). Neat!
Congrats Bryan and Brie!
***
Like The Chic Life? Click here to get free updates (via email or RSS)! Or click the Facebook Like button. 😉 Thanks guys!
***
What's the most unique guest book you've seen at a wedding?