Did you guess correctly from my previous post?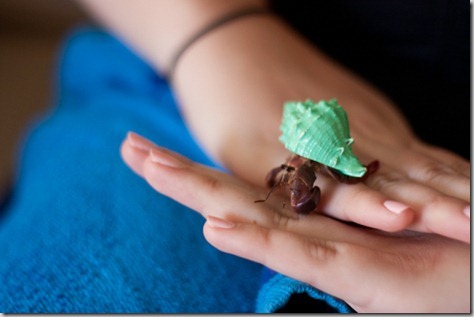 The first thing we did when we got to the beach was purchase a new pet – a hermit crab!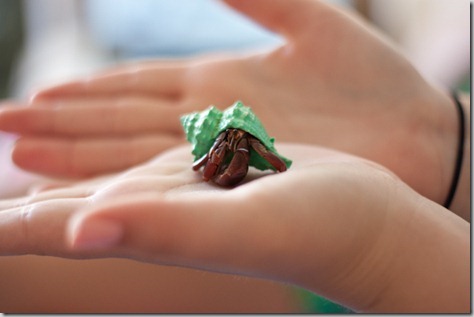 Isn't she cute? It is undetermined at this point who exactly will take the crab home, but I'm thinking it's Megan.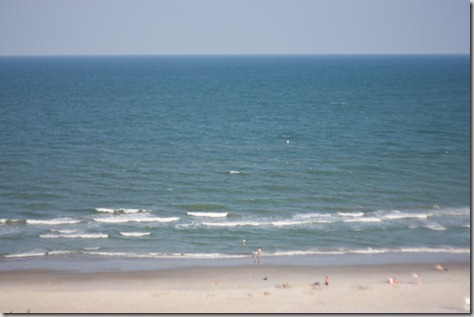 Of course, a trip to the beach was next on the list. We got to the beach around 2 pm, so after hotel check in, shopping, and settling in, we had a good couple hours of sunlight.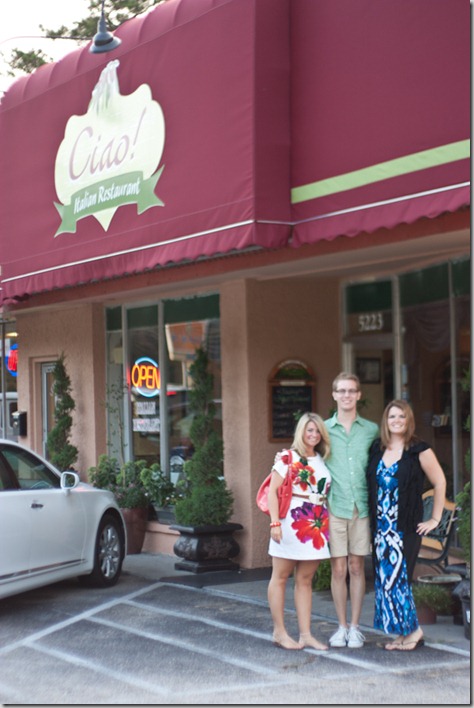 Being the food geek that I am, I offered to research restaurants and found this neat little Italian place called Ciao after extensive google searching and restaurant review web site scoping.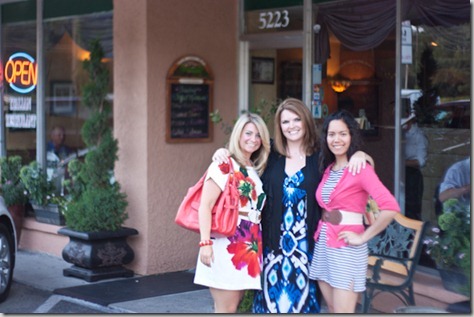 Ciao had stellar reviews, and what I primarily learned was:
Make a reservation no matter what night of the week it is
The restaurant is small (it is! I think they have 20 tables?)
The walnut ravioli is popular
The food is awesome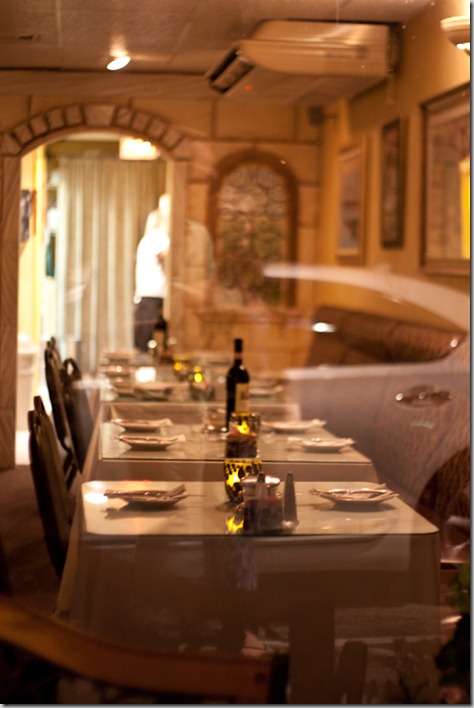 I found the reviews to be true. Since I called the restaurant around 5pm for a dinner reservation, I wasn't sure if we'd make the cut. We barely got the last minute reservation, but everything worked out. Hazzah!
The interior of the restaurant was super cute! Very cozy and romantic. I think the place would be good for a date night or evening with friends.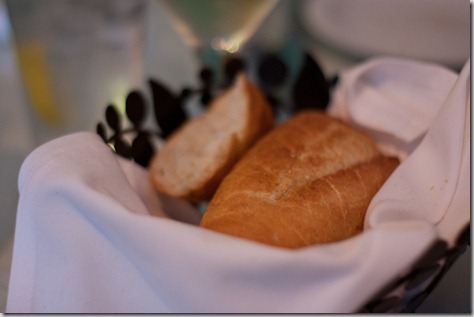 The bread was wonderful and was served nice and warm with a crusty outside and tender inside.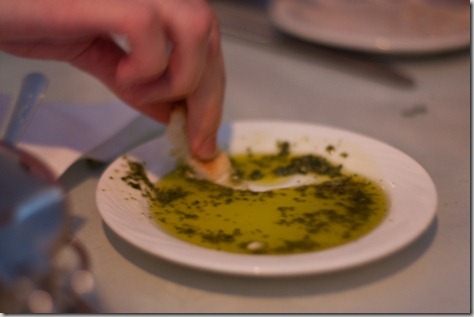 Especially dipped in this yummy herb oil (perhaps pesto?).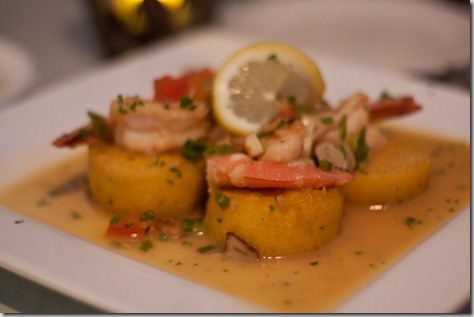 I shared eats with Erica because we are food sharing soul mates.
We go the shrimp over polenta cakes for an appetizer. Not only were they beautiful, but they tasted great, too.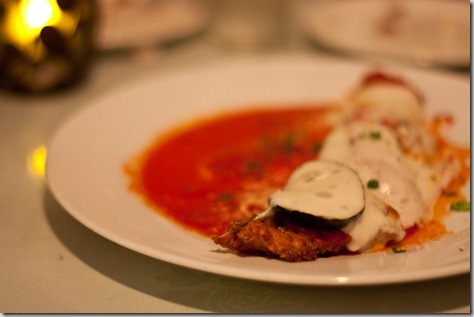 We were torn between several entrees but ended up splitting the Chicken Ciao (chicken with zucchini, roasted red pepper, mozzarella cheese and marinara sauce) and doing a share charge to get an extra salad (which I forgot to photograph).
The salad was awesome – definitely get the homemade Italian dressing!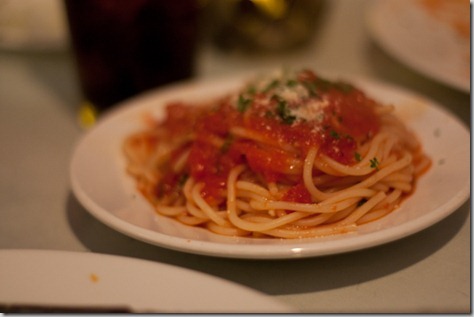 We also got a side of spaghetti marinara for a side. Loved that marinara sauce – simple but delish!
I'm so glad I did my online research because the reviewers, like usual, were right! Ciao Italian restaurant was a real winner. I know it seems a bit silly to eat Italian (and not seafood) whilst at the beach, but trust me…it's worth it!
***
After dinner, we hit up the grocery store to stock up for the rest of the week. We have eats for two lunches, one dinner, and enough water to last the rest of the trip. Score!
Reader question: Do you prefer to cook food or eat out when you travel? While many hotels/rentals typically have kitchen goods, I usually prefer to just eat out. Although I love to cook, I guess I'm just more comfortable doing so at my house.