Hubby and I headed to Durham for the weekend on Friday night. We intended to go as a normal visit to see his mom, but it ended up being a bit of an early birthday celebration, since my birthday is later this month.
Actually, things got kicked off on the birthday-foot with a feast prepared by my MIL. I haven't been documenting daily eats, so I've gotten out of the habit of photographing my eats, and unfortunately, didn't take any photos. But I can tell you that she made a tasty beef roast with leek/potato casserole and broccoli. But that wasn't the highlight. The highlight of the night was my MIL singing Happy Birthday to me over a peach dessert she'd also made. My MIL is very sweet and thoughtful like that, and I was thankful for the special meal she'd prepared…and the serenading.
I hadn't really considered getting birthday celebrations under way yet, but after my wonderful birthday dinner the night before, I figured why not continue the trend. My MIL had suggested hubby and I get dim sum while we were in town and being the big fan I am, I thought that sounded wonderful. Nothing like eating one of your favorite things during your birthday month. And I figured we should go during this trip, since we probably won't be back till sometime next month.
We arrived at Hong Kong Chinese Restaurant early, just before 11am, when the restaurant typically opens. We stood in a small line of about 10 people also eager to get their dim sum on, but we didn't wait long. We were quickly escorted in and even had our choice of tables.
I started with hot tea.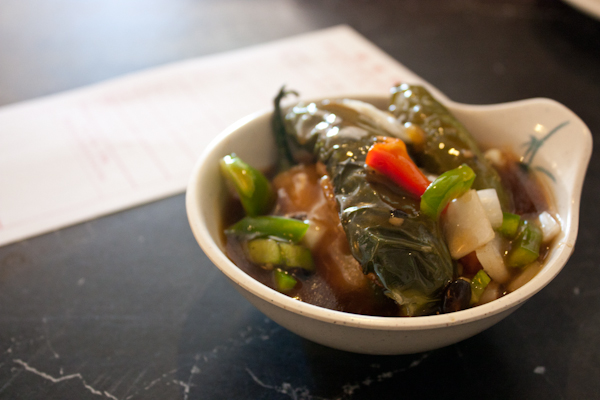 And hubby quickly picked out one of his favorite dim sum dishes – shrimp-stuffed jalapenos.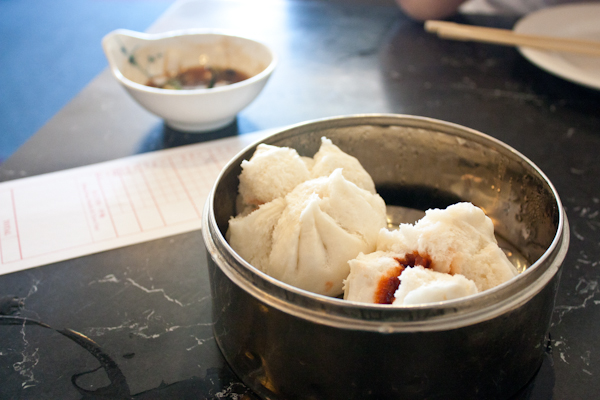 I've learned at this particular restaurant (and possibly at most dim sum places) that one of my favorites, roast pork bun, doesn't come out till later (closer to 12:30pm). So, in this case, the early bird did not get the worm.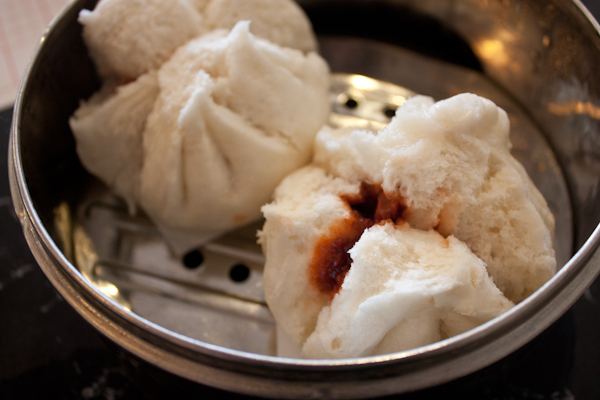 However, I got a tasty alternative – a steamed pork bun. Also delicious, just a different outside.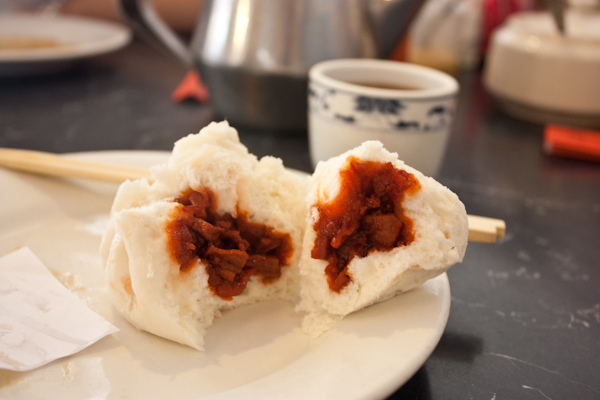 This one is steamed to perfection.
The steamed version was actually my very first favorite dim sum dish ever, but over the years, I just started liking the baked version better. But baked or steamed, the pork bun is one of my must-eats during a dim sum meal. 😉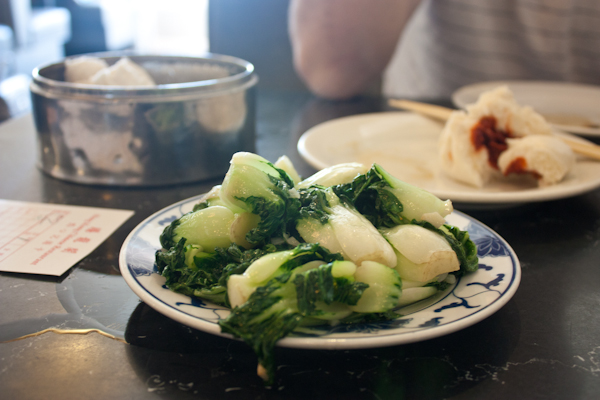 I also really love all the vegetables at dim sum restaurants. The two I usually see are Chinese broccoli and baby bok choy. We decided to take whichever came out first, and quickly snagged a big plate of crisp-tender baby bok choy. Nom!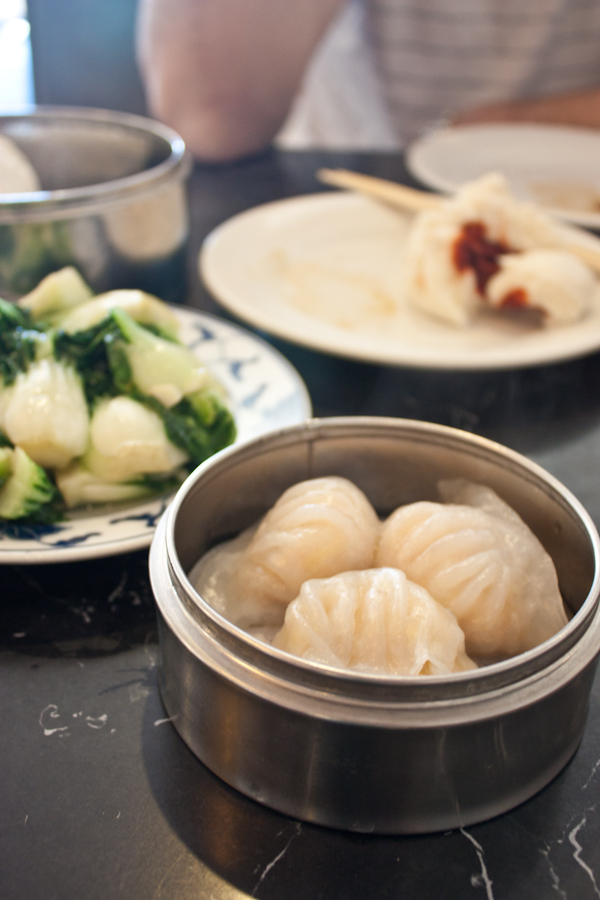 Continuing the trend of getting my favorite dim sum dishes (for the birthday, of course!), I also picked up a shrimp dumpling (har gow) plate.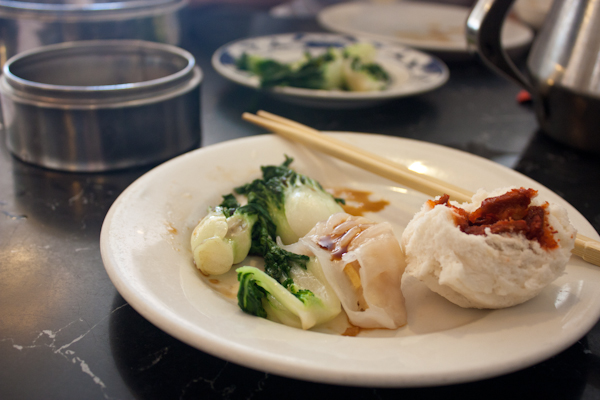 Yeaaa, I was definitely a happy eater seeing so many of my faves on one plate. I normally like trying a new thing here and there, but in the name of the birthday, I decided to stick with the classics I love most.
For dessert – sesame balls!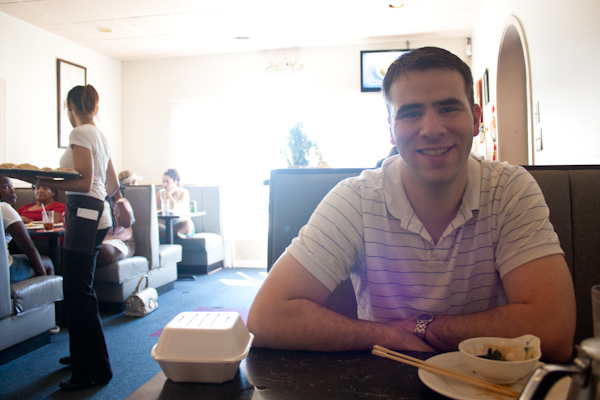 I'm so glad hubby has become a dim sum fan.
Thank you Hong Kong for your delicious eats, as always.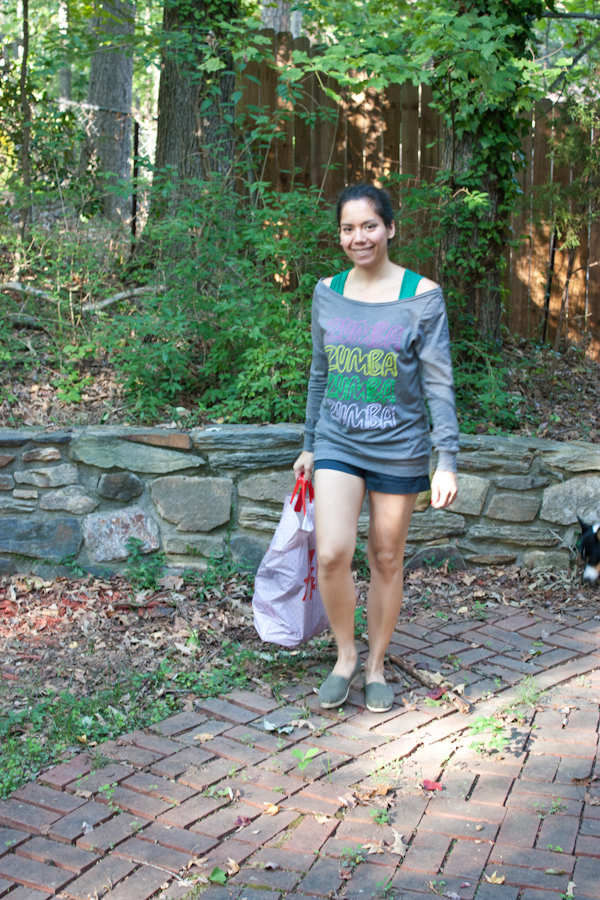 After dim sum, we had an exciting trip ahead. A shopping trip! We went to…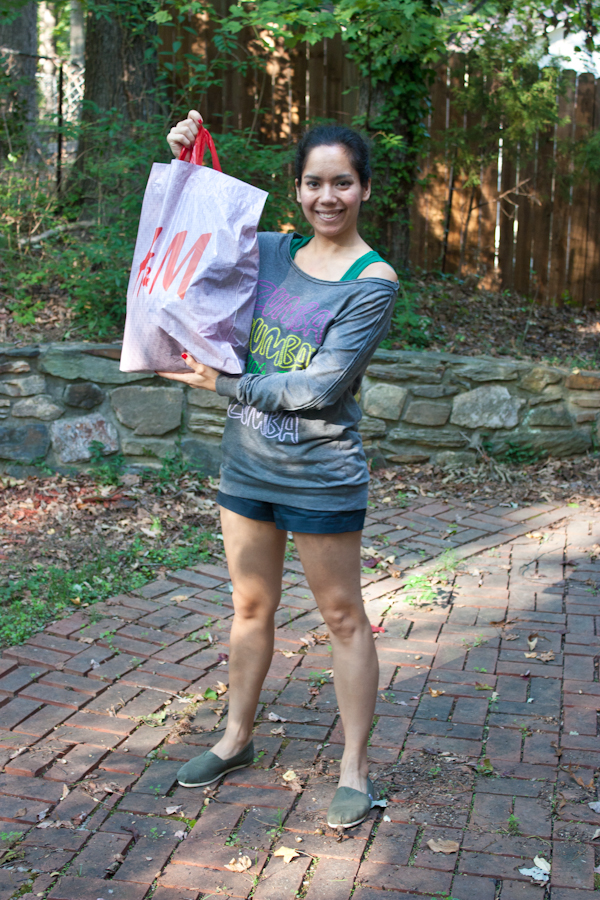 …H&M! Ok, I went to H&M, and hubby hit up a couple different stores. Literally, I only went to H&M – I was focused on my mission of just shopping there. Anywho, they didn't have as many Fall 2011 styles as I'd hoped, but I found some cute stuff to bring home. You'll definitely be seeing some of it in some of my future outfit posts.
***
Project Get Organized peeps – did you complete your homework yet? Better get to that drawer! Click here for tips on how to organize a kitchen drawer.
***
How long do you celebrate your birthday? Just the day of? Week of? The whole month!? The older I get, the more I want to celebrate. lol A birthday month is sounding pretty good. 😉

What are your favorite stores to visit that aren't in your hometown? I love H&M and Lush.