Saturday ended up being quite the fun-filled day.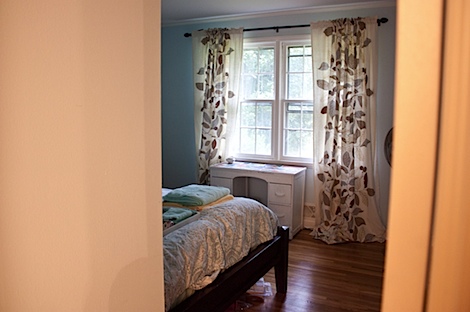 Things started out simple: I sipped coffee, ate breakfast, and made final preparations in the guest room since my parents were visiting later that day.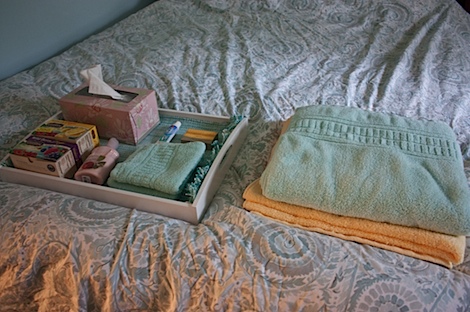 I made sure to set out towels and a welcome tray with a couple useful items in case they forgot to pack anything…or wanted some tea. My parents are big Celestial Seasonings fans. I pretty much grew up drinking the stuff thanks to them.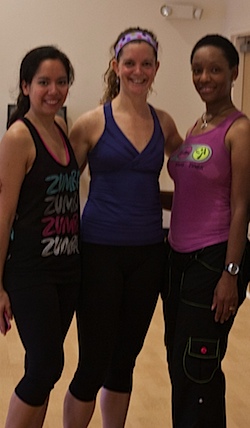 While I was waiting for my parents to make it to town, I had plans with my friend Sarah to do a Saturday morning Zumba class (feels good to be getting back into the swing of things!) and then head out to a local event – an International Festival at UNCC. Class was bangin and we totally worked up an appetite for some international eats.
***
Here are some photos from the festival: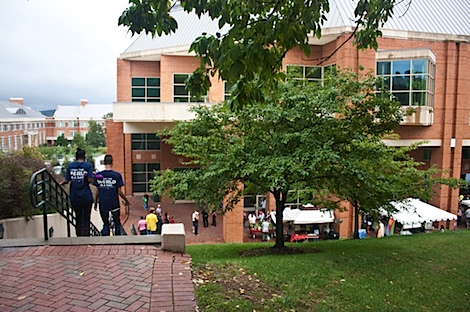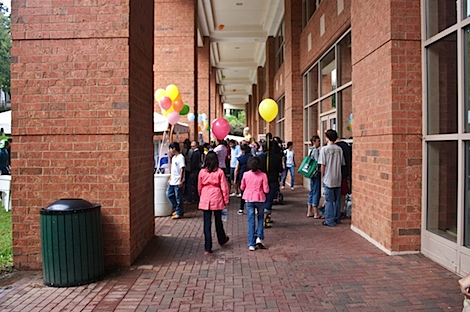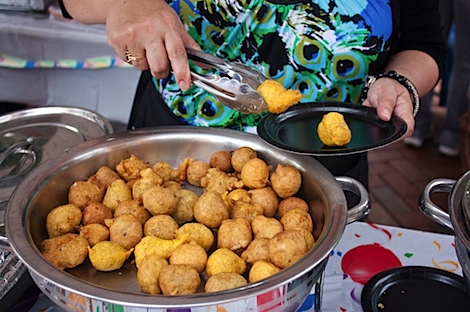 Chick pea fritters at the Guyana tent.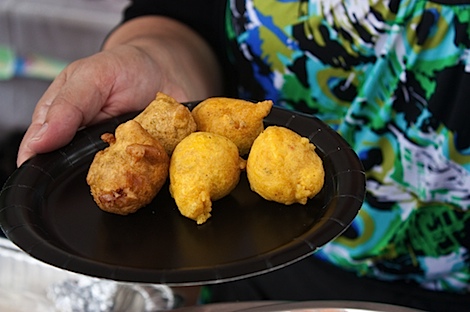 These made for a tasty starter.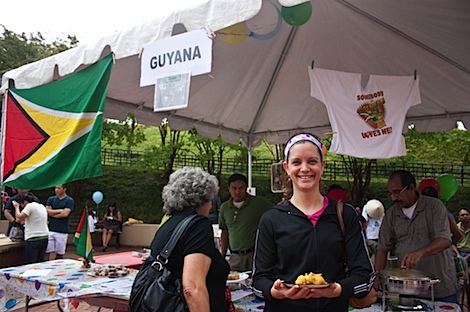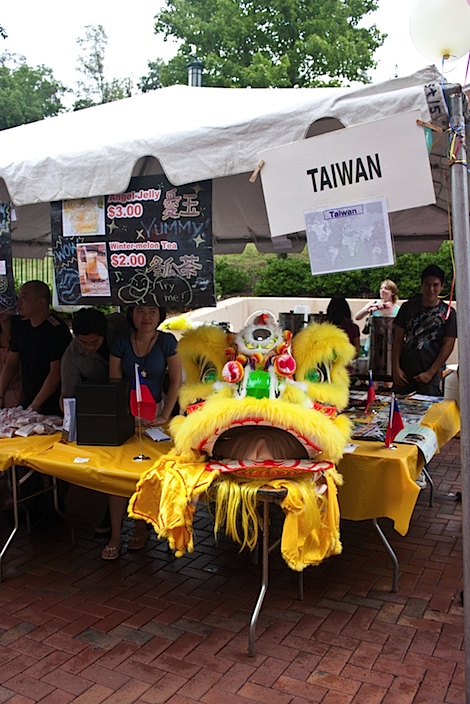 From the Taiwan booth I tried the winter-melon tea, which tasted like a smoky tea to me, though overall had a similar flavor to Southern tea. It was very unique, though not as much so as the Angel jelly drink Sarah tried out.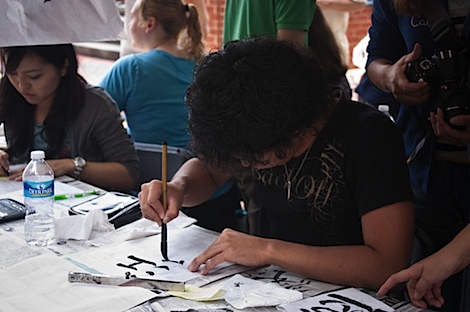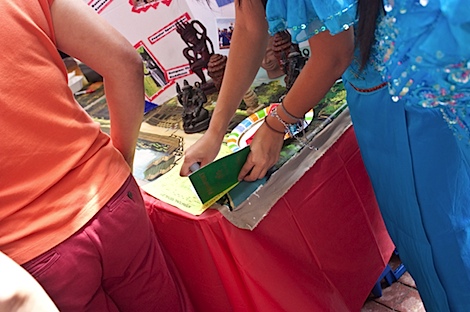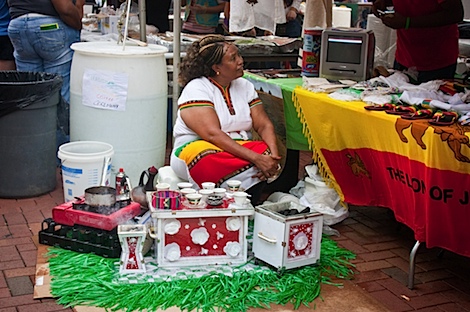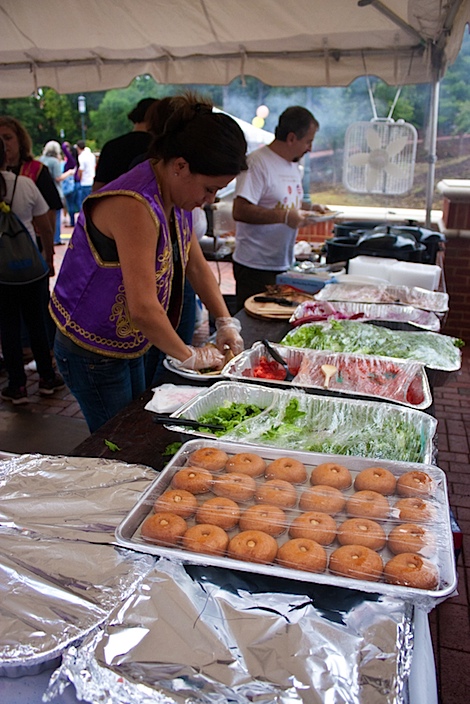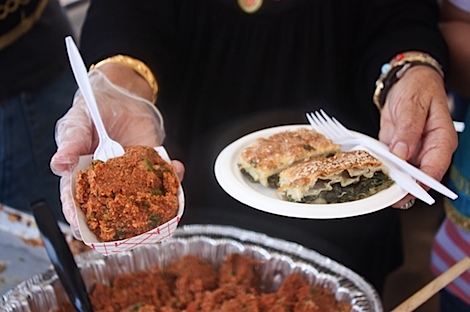 We also tried wheatberry salad and savory pastry from the Turkey booth – both excellent. The wheat berry salad had lots of fresh herbs and an unfamiliar spice mixture in it. The pastry was great and reminded me of Greek Spanakopita.
I loved the live music outside. It reminded me of the type of music you hear at spas – so relaxing!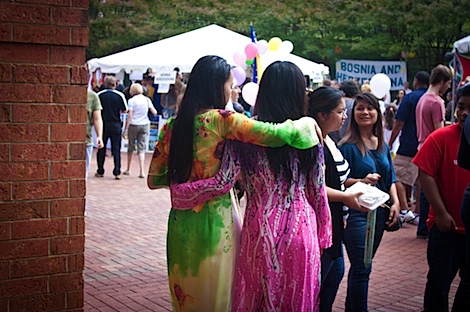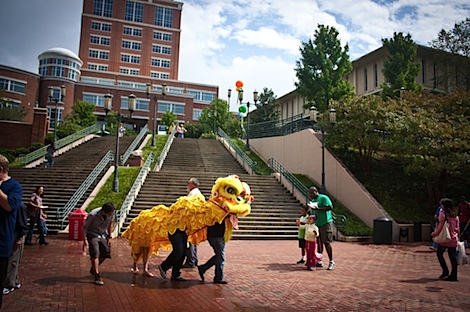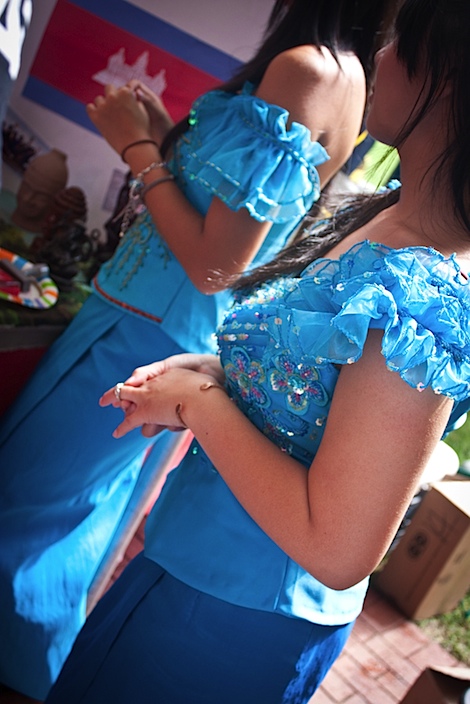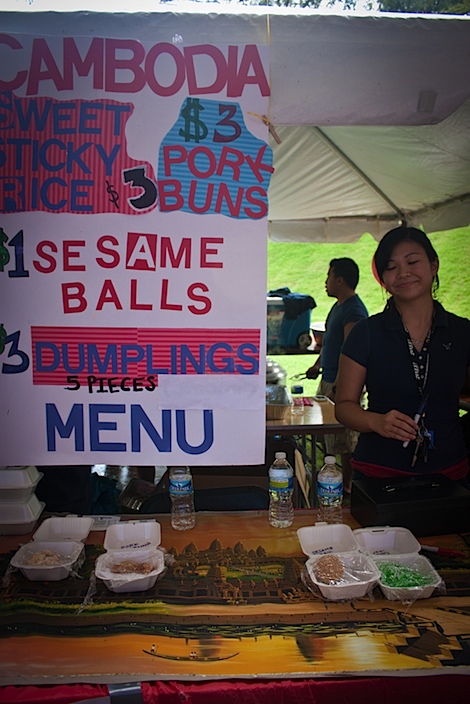 The Cambodia booth's offerings reminded me of dim sum.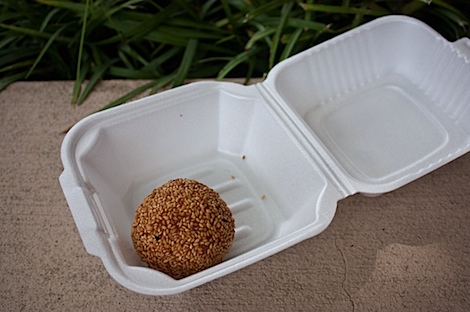 I couldn't resist a sesame ball, and Sarah tried one too!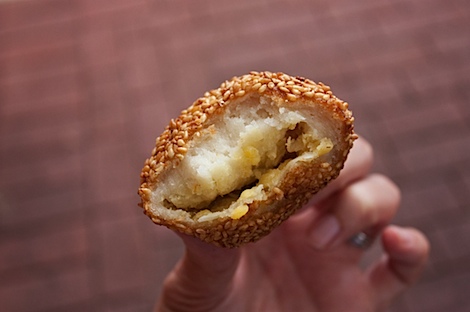 Unlike the type I usually get at dim sum, this one was filled with mung beans (pieces, not totally ground) and coconut. Yum!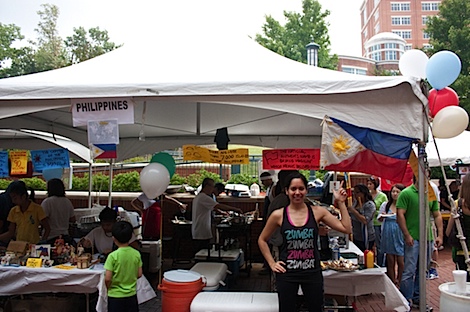 And I had to show some love for the Philippines booth. After all, my mom is from there.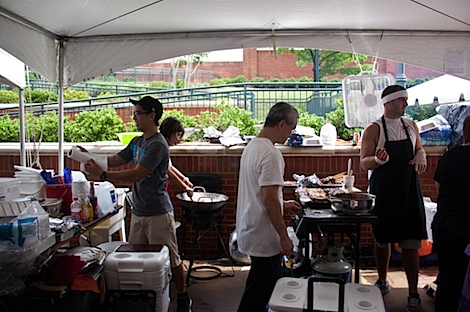 The lady in the back cooking pancit reminded me of my mom. 😛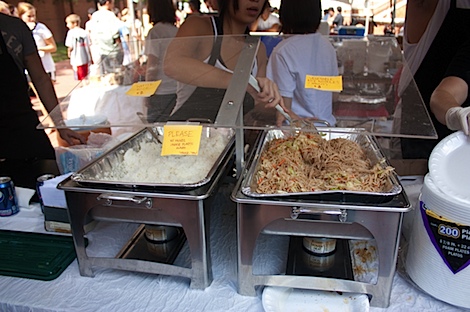 The Philippines booth had their stuff together! They had cute booth displays that were well-labeled. They also had the longest line I'd seen that day for their delicious food. Have you had Filipino food before? It's goooood!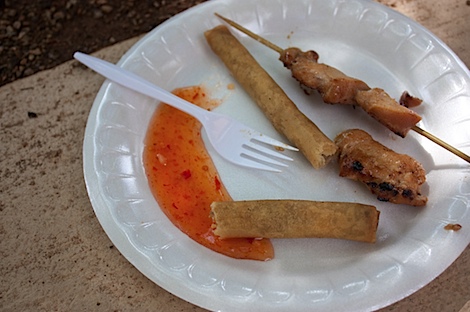 (I tackled the food before taking a photo…oops)
Sarah and I were going to get chicken satay at the Malaysian booth, but they sold out, so we went with chicken teriyaki (not a traditional Filipino food, but it sounded good) and lumpia (Filipino spring rolls, basically). We held off on the pancit since I told Sarah I could make her some another time. I just need to get the "recipe" from my mom!
The International Festival was wonderful, and I was impressed that there were so many countries represented. Sarah and I had fun checking out the variety of offerings at each booth and noticing similarities and patterns between the foods at various booths. I thought the event was really entertaining and well-organized and would love to return next year!
Reader Question: What is the most unexpected country that you've sampled food from? I never thought I'd get to try food from Guyana, but I did, and I liked it!