After my fun morning of Zumba and unique eats from around the world, I came home to a nice surprise – my parents made it to town and…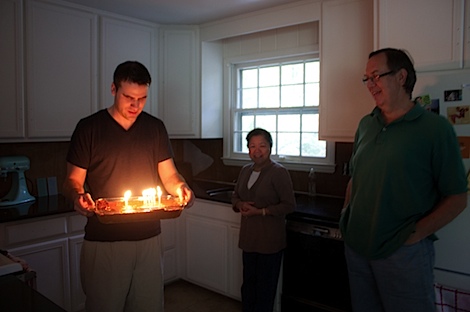 …I found out hubby baked me a birthday cake, my fave (yellow with chocolate frosting), from scratch. That's right. From scratch! He baked the whole thing and even made the frosting. Talk about impressive, right?! 🙂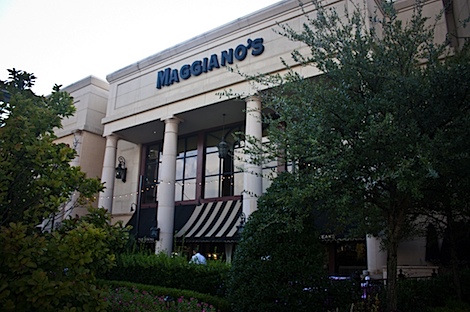 My parents wanted to go out for an early dinner. I tried to talk them into hitting up a local fave, but they really wanted Maggiano's since they don't have it back home. My dad used to frequent the place when he traveled for work, and I think he misses it.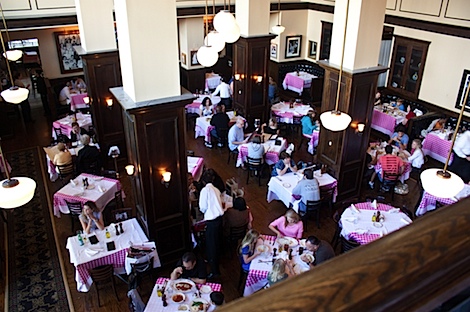 We scored a cool seat in the upper level of the restaurant with a great view of the tables below.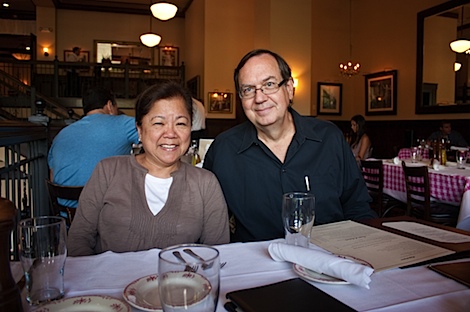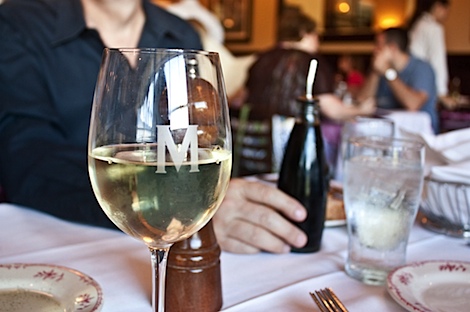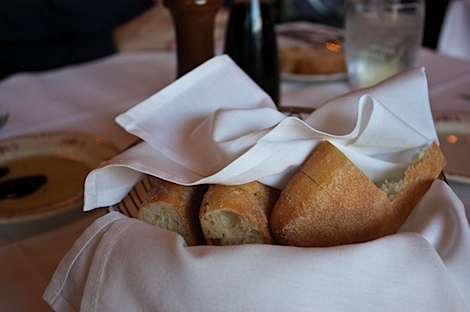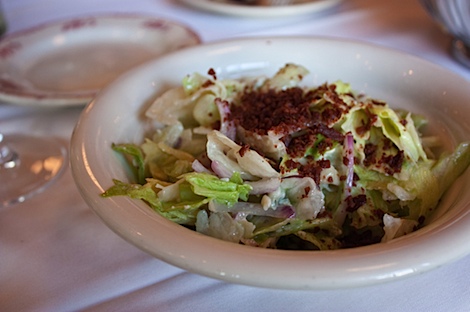 Signature salad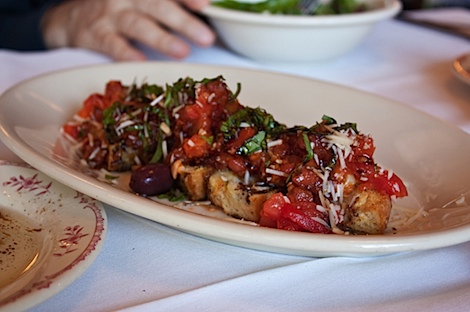 Bruschetta for the table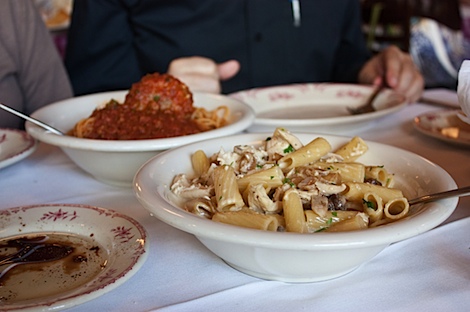 Spaghetti with meatballs for my parents and the Rigatoni 'D' for hubby and me.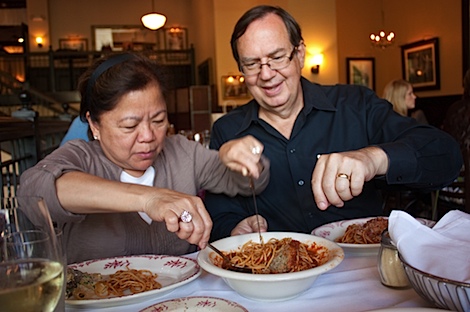 Mom and dad had an interesting interaction over their pasta.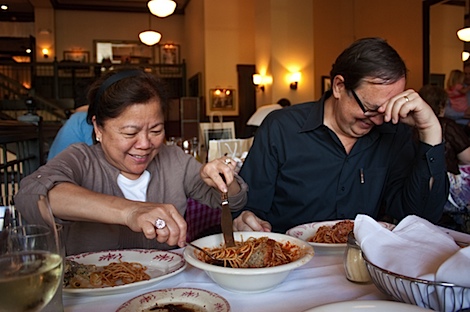 I love watching these guys in action.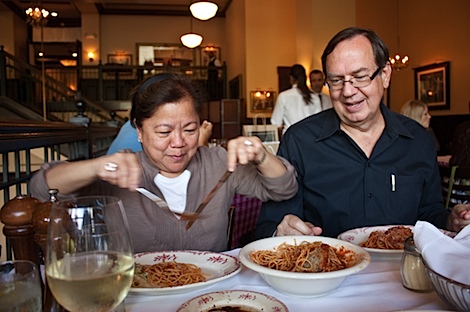 Aren't they cute? 🙂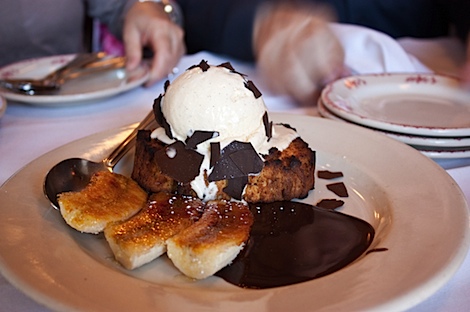 Even though we had dessert waiting back home, we decided to share one dessert at the table.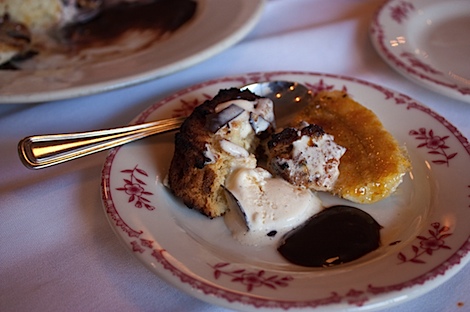 We tried the pound cake, which sounds simple, but was surprisingly tasty. They served the cake with ice cream, chocolate sauce and caramelized bananas. Yesss!
Don't worry, I saved room for birthday cake for later. 😉
***
I never thought hubby would bake me a cake from scratch. He's not nearly as into cooking/baking as I am, and a homemade cake with frosting is not an easy project to tackle. I'm so impressed!
Reader Question: What's the most surprising and impressive thing someone has done for you for your birthday?