On Sunday, we took my parents to The Flying Biscuit for breakfast.
They'd never been before, but they loved it!
We wanted to get a semi-early breakfast in so we could hit up IKEA before it got too busy.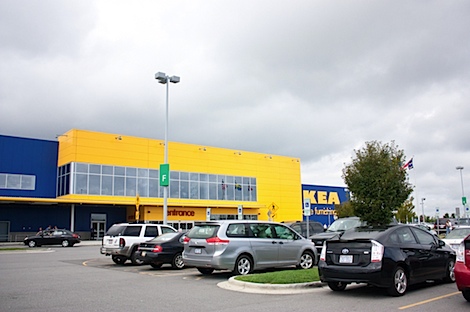 IKEA seems to be one of the main things people want to visit when they're in the area, even for my parents. My dad was interested in checking out a paper lantern that he'd seen online. He's a big fan of paper lanterns and has had them in our house for as long as I can remember. Unfortunately, he didn't like them as much in person. Fortunately, he found a couple other paper lanterns to get instead.
Hubby and I were going to scope out furniture for our still semi-empty house.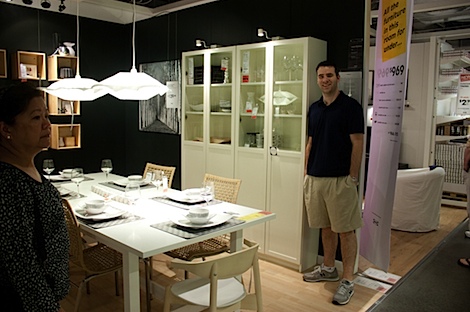 We liked this china cabinet to potentially go in our dining room.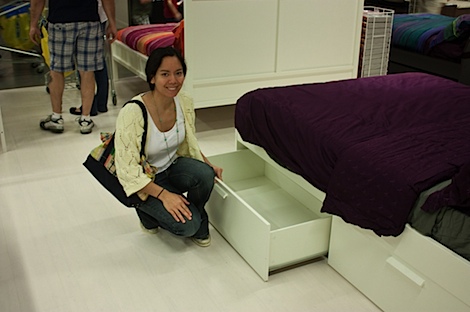 And we need a new bed frame. I love the ones with under-bed storage, though I did see a neat roll out box that can apparently go under any bed. I'm just big on efficiently using space, and there is so much you can put under a bed!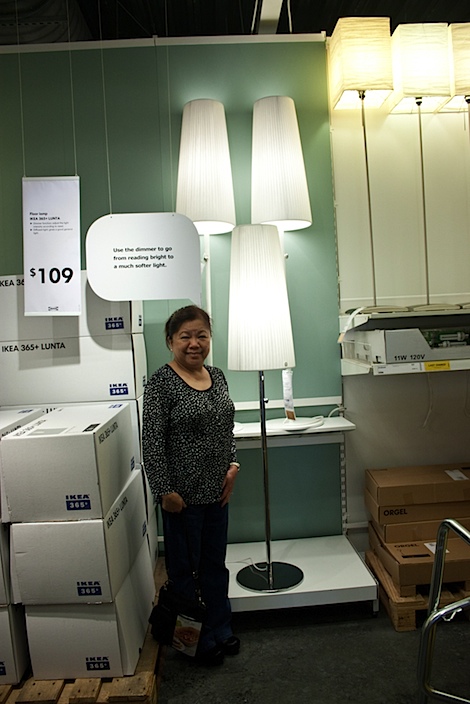 We also liked these lamps to possibly go in our living room or guest room.
Please note that the lamp is taller than my mom. 😆
But we couldn't leave IKEA without one of the $1 cinnamon rolls. Yum!
After our IKEA shopping trip, my parents had to head back home…and just like that they were gone again. I'm so glad we finally have a second bed in the house because I'm hoping more people will visit us…especially our families! I'm hoping we have many more fun weekends like this one.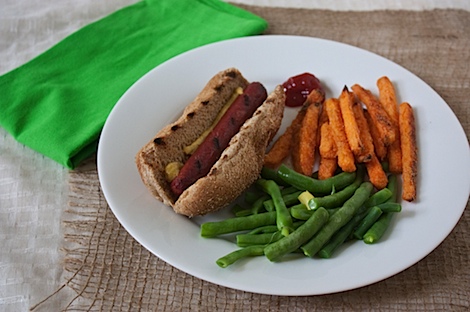 For lunch, we had grilled hot dogs, sweet potato fries, and steamed green beans (from my family's garden).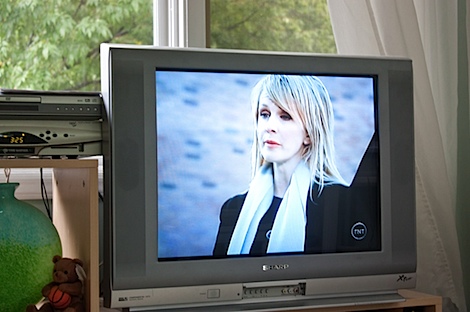 And even though I had a ton of things to do, I took some time to relax with some DVR'ed Cold Case…
…a new Apple Spice IKEA candle, and some hot tea.
We had some more of my parent's veggies for dinner in salad form. The spinach was from the store, but we sliced up a green bell pepper and some fresh tomato from my fam. Home-grown tastes so good! Maybe because they're grown with love?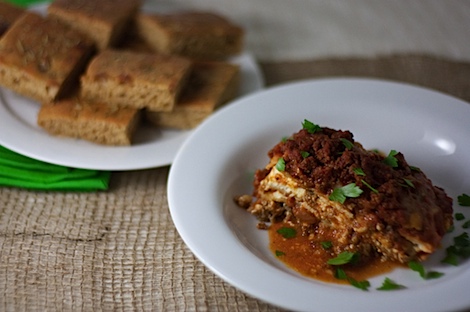 And for dinner…we actually had a hand from Maggiano's. They're doing a new deal on their classic pastas where if you order one to eat, you get one to go! My parent's gave ordered lasagna as their take-home and gave it to us.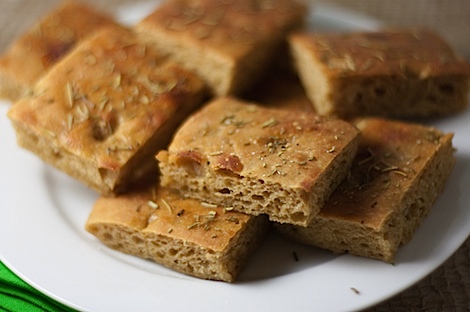 I baked rosemary focaccia to go with the lasagna.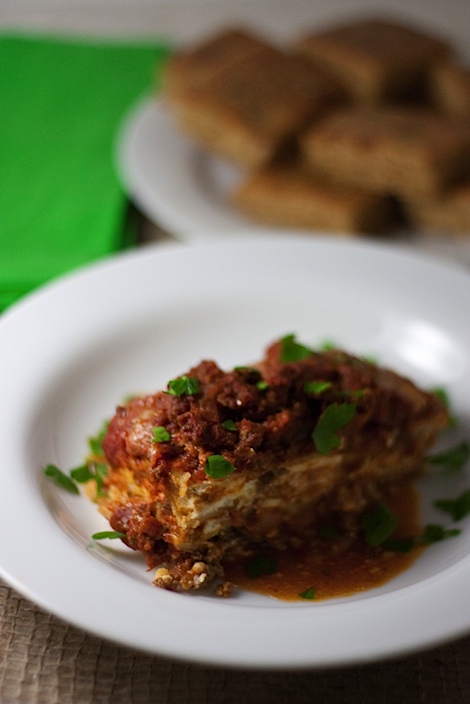 And even though the bread took awhile overall, dinner was a cinch. Thanks Maggiano's for helping us with dinner!
Reader question: Do you make time for relaxation no matter how busy/crazy your schedule is? How do you relax?