I had plans to meet some blog friends to celebrate Jessie's birthday earlier this week after work at local French bakery Amelie's. The weather was fickle – sort of hot, sort of cold. Gotta love the summer to fall transition time. Layers anyone?
While I was trying to figure out what to wear, I spotted this stripey sundress that I didn't really wear much this summer. I decided to add some layers to it to help transition the dress with the weather.
I played dress up for a couple quick minutes to see which layers I liked best, and I took some photos to share with you guys.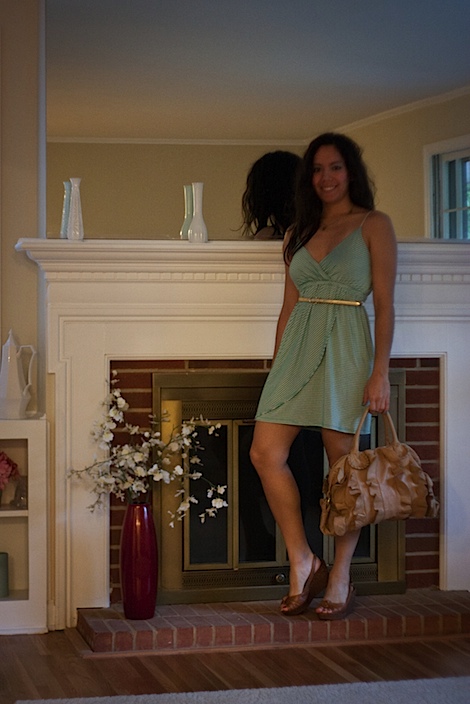 Here's the sundress.
Question for you fashionistas: How do you feel about cinching a dress/top with an empire waist with a belt? The way the belt doesn't line up with the waistline of the dress sort of drives me crazy, so I don't think I could actually wear a belt with a dress like this. Thoughts?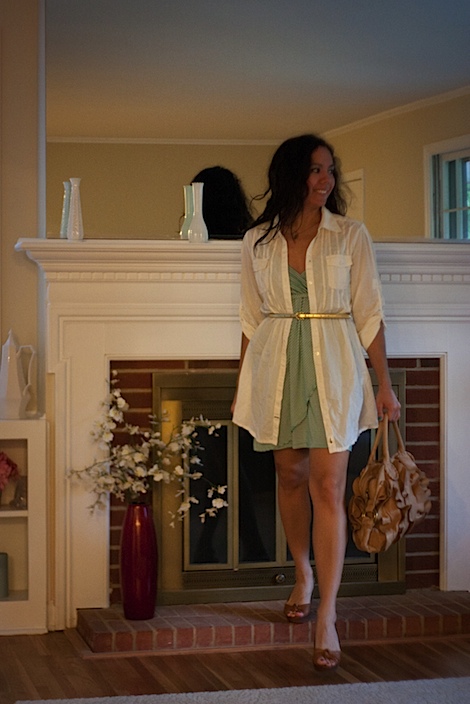 Anywho, I decided to add an unbuttoned shirt-dress, cinched with a skinny, gold belt over both dresses. And I went with some wedges since this may be the last day warm enough to wear them. I'm trying to milk these summer wardrobe items for all they've got while I can. 😉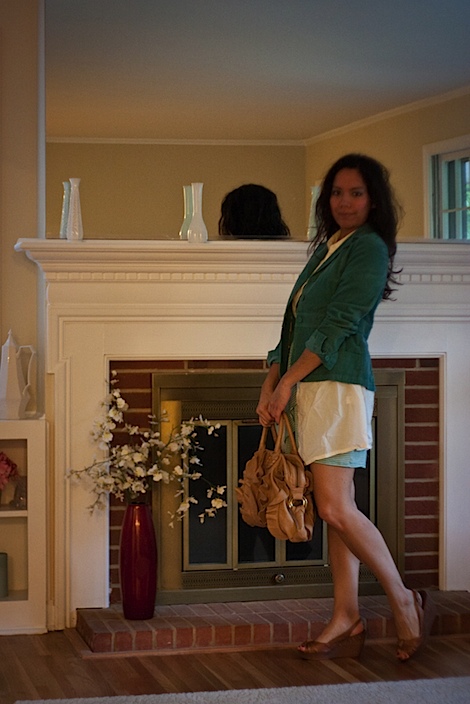 I brought a blazer along in case it was cold inside the restaurant.
Outtakes: I considered just wearing a scarf, but it was a little muggy for that. I did like the look with a shirt dress…and some boots would really make this a great fall outfit IMO.
Ensemble:
Dress: Bee Stitched via Francesca's
Shirtdress: Converse via Target
Belt: J Crew
Wedges: Aldo
Purse: Ziordia
Necklace: I made it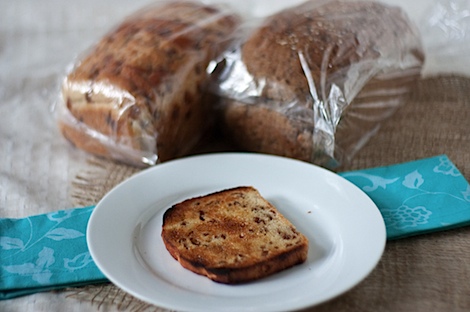 We got some new Great Harvest bread – Flax Oat Bran and the irresistible Cinnamon Chip. I had 2 slices almost immediately – toasted with butter. Mmm…not quite as good as toasted with White Chocolate PB, but tasty nonetheless.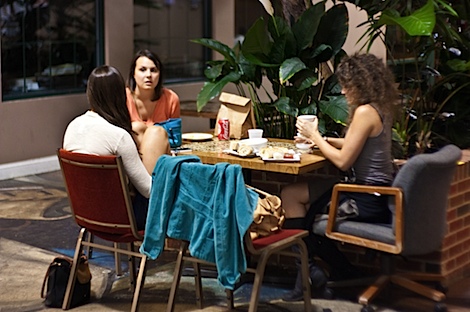 I met up with my friends and we grabbed a spot in the Atrium area behind Amelie's.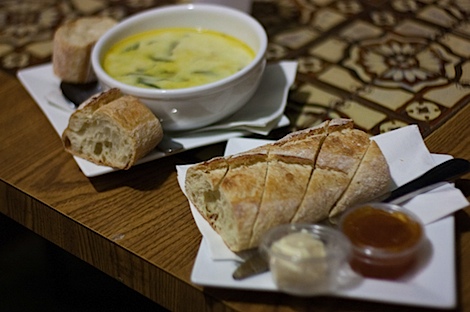 I hadn't had dinner yet, and especially since I had the Cinnamon Chip bread at home already, I was feeling something savory. I ordered the soup – a bowl of the Spinach Asparagus – one of my fave soups of theirs.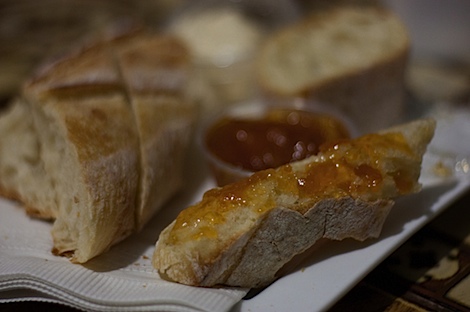 The soup came with 2 small pieces of bread, but I was feeling carb-hungry, so I ordered an extra quarter of baguette. When in a French bakery, right? The best part of the bread was the free orange marmalade (that they said they make in house) they gave me. It was Not So Sweet and slightly tart. I wonder if they sell the stuff because I would totally buy it.
Reader question: Do you transition your summer clothes to cooler weather? What are your tricks for successful clothing transition?