Hubby and I had somewhat unusual plans for a Friday date night – Disney on Ice. I think we must have been one of a handful of couples at the show without children. So, why do Disney sans kiddos? I think most of you know I spent about 10 years training as an ice skater. In addition to that, I had one skating coach (in Orlando, FL) who worked with the show and actually almost convinced me to try out for Disney on Ice when I was in high school. I never did try out, but I think it's interesting to think that it could have been me out there on the ice!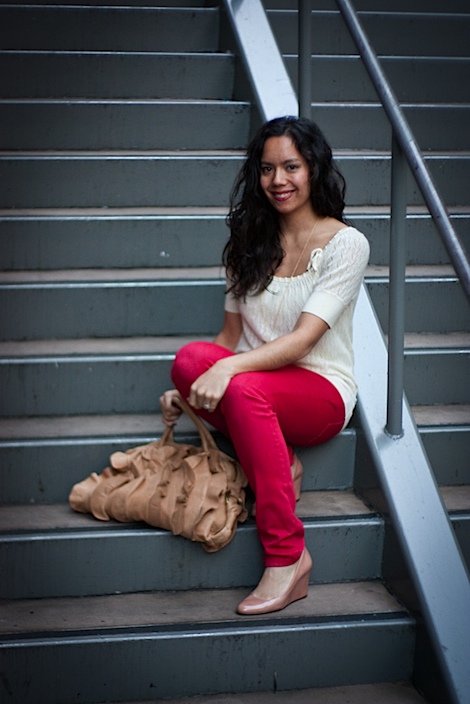 I've been anxious to wear my new red jeans out, so I started my date night outfit with those. I really like neutrals with bright pants, so I went with this simple sweater that I thought would also be good to keep me warm during the show.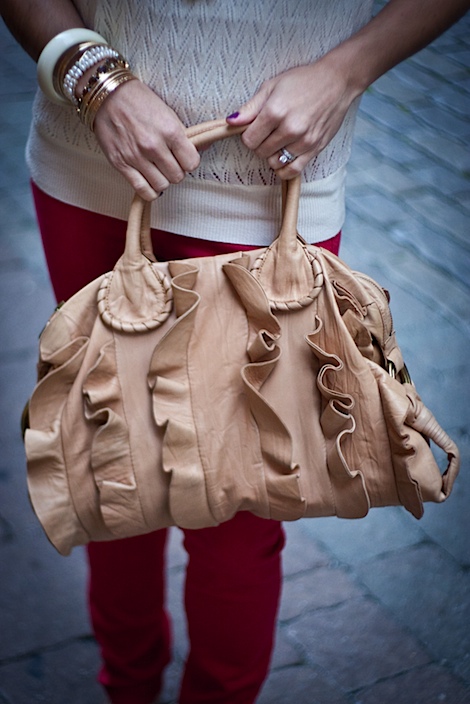 And I've really been loving using this Ziordia bag. It seems to go with almost everything, and I love the unique design.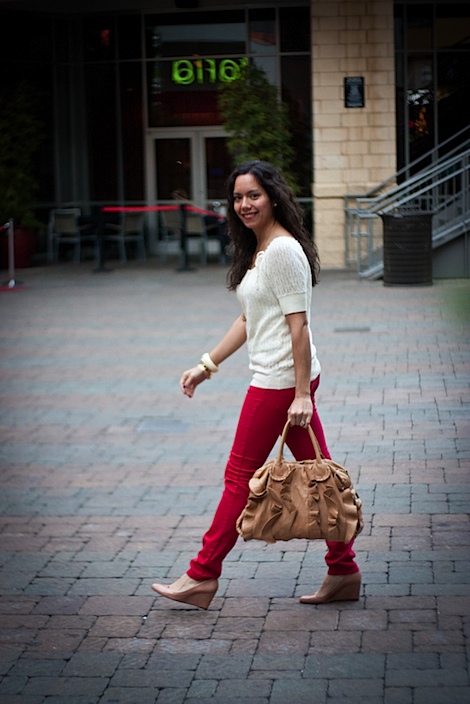 Full ensemble:
Red jeans: BDG via Urban Outfitters
Layering tank top: The Limited
Sweater: Banana Republic
Purse: Ziordia
Bracelets: local boutique, Banana Republic, Aldo
Pearl earrings: family gift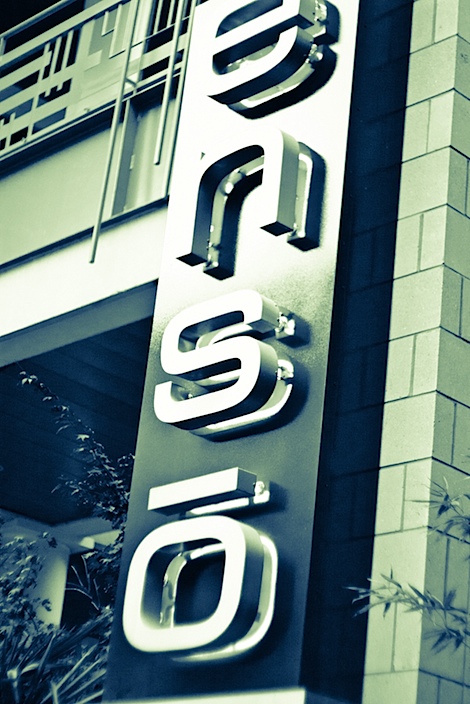 First up on the agenda – a strong cocktail at Enso to end a tough work week.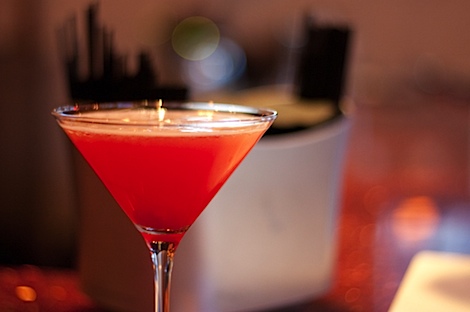 Cherry Blossom – so amazing and wonderful with just the right amount of tart and sweet flavors…I already want another.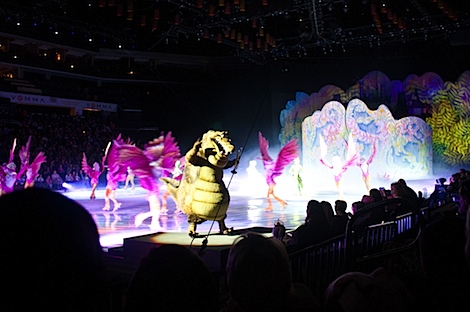 We headed straight to the show after cocktail hour. The show featured 3 25-minute acts. First up – The Princess and the Frog.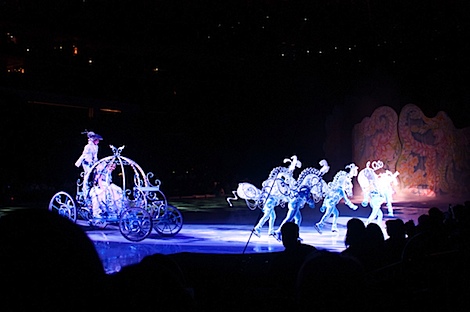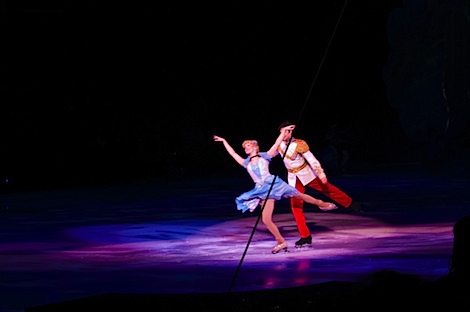 Cinderalla
I was very jealous of her sparkly boot covers. I would have LOVED to wear those when I was a skater. I didn't perform often because I had stage fright, but those boot covers may have been enough to motivate me to stop being such a chicken.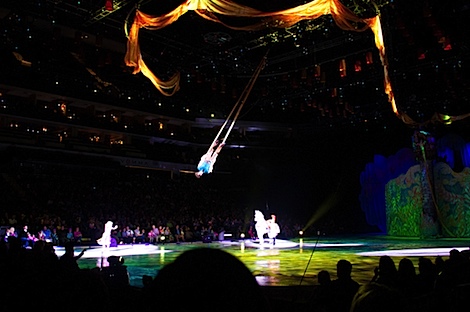 Tangled
This act was really impressive because they had great skating with a mid-air ribbon act. I've never seen that before, and it was pretty cool to see live.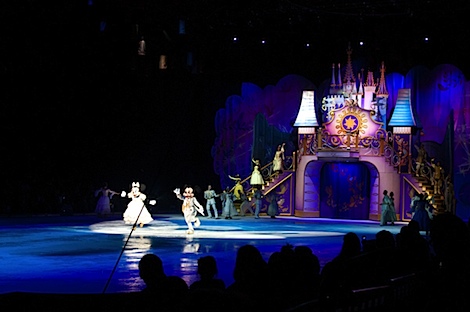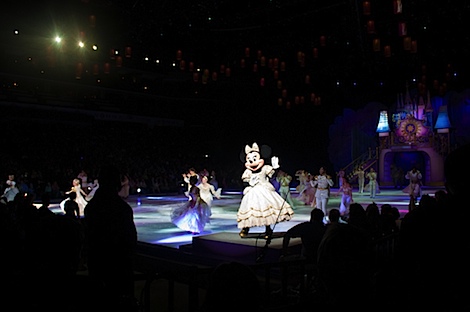 Mickey and Minnie Mouse!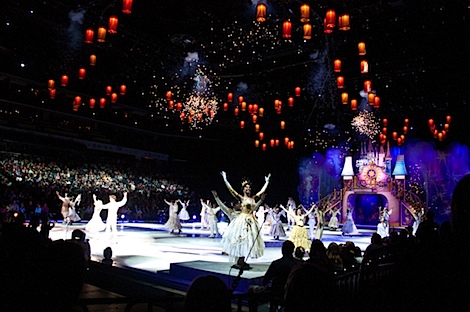 The finale!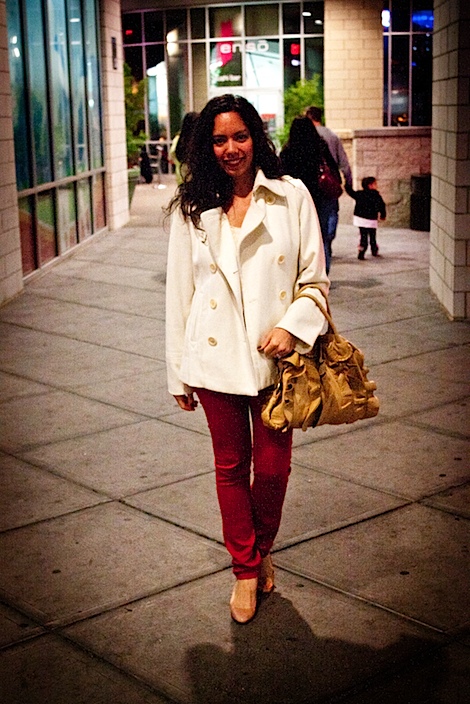 I was glad I brought my coat because I definitely used that during the show and after. We've now entered the season where it can be warm during the day but super chilly at night. Bring on the layers!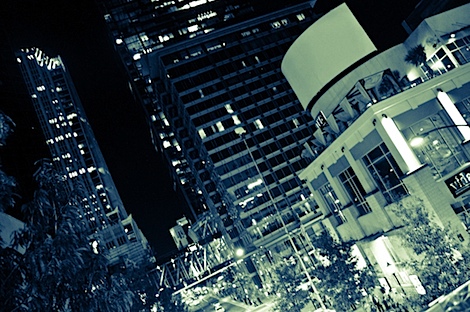 We left uptown in search of a later dinner. We had plans to eat dinner before the show, but I got a last minute 5pm meeting request at work, so we had to push dinner to post-show.
We ended up going to Pewter Rose (where we had a discount via hubby's job).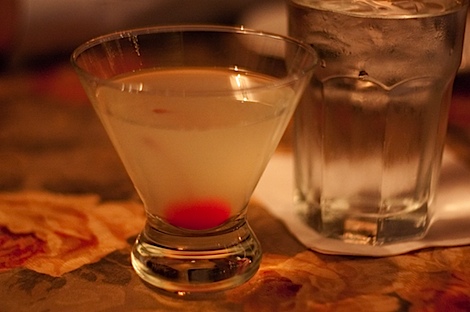 Pear martini – another fantastic martini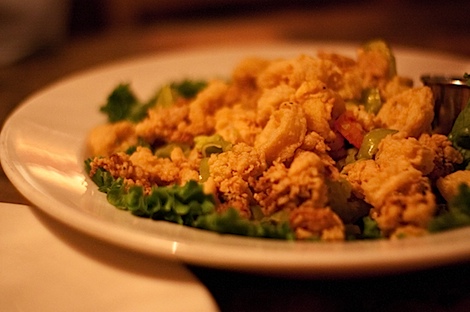 Hubby and I shared 2 appetizers and an entree.
Calamari – nice and crispy with spicy pepperoncini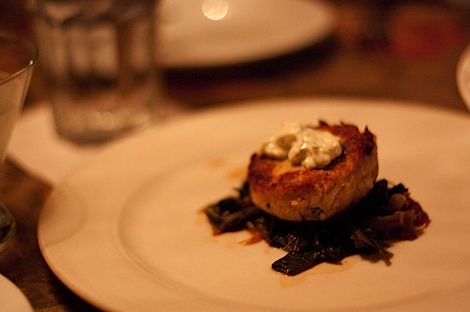 Crab cake with collard greens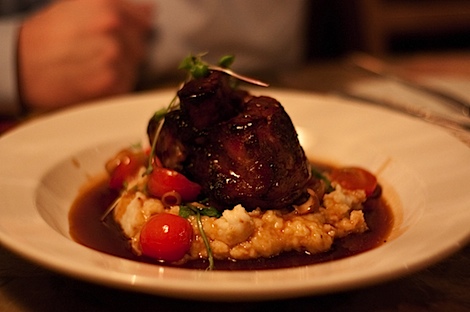 Bone-in braised pork with garlic mashed potatoes, spinach, and cherry tomatoes. The meat was suuuper tender and the meal had a great comfort-food vibe to it.
All in all, we had a fabulous date night!
Reader question: Do you still see shows like Disney on Ice as an adult?