Hey guys!
Thank you so much for all your supportive comments on my post about being overwhelmed. You guys rock! I heard from a current friend, a friend from college, a friend from high school, and my childhood BFF. I heard from new readers, new bloggers, long time readers, and old blogging friends. I heard from stay at home moms and 80+ hour a week working women. No matter our backgrounds, we are all feeling overwhelmed now and again. I hope we can all figure out a way to balance our lives better. 🙂 If you have any tips on balance, send em on over (or just leave a comment)!
Anywho, I'm currently sitting with my roomies in our hotel at the Foodbuzz Festival in San Francisco, CA. I've had a couple posts queued up, and I want to post them before I jump into the Foodbuzz-related posts. I have a super-awesome post with the CEO of The Limited that I'll be sharing soon (oh and did I mention it includes two $50 gift card giveaways!?), but I'm saving those for post-Foodbuzz. So, here we go!
***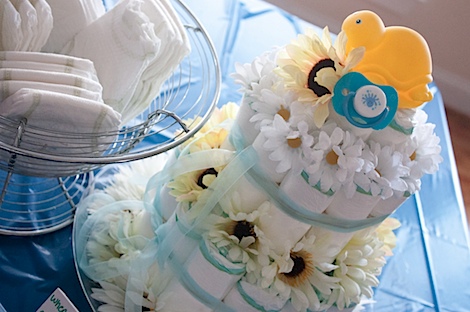 I recently was invited to the very fabulous baby shower for new-mom-to-be Jen of Runner's Trials.
Isn't this diaper cake adorable?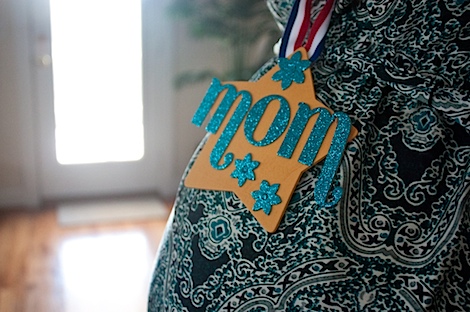 Anywho, Caitlin planned an amazing Ironbaby-themed baby shower since Jen's husband is an ironman and Jen is a fantastic runner. It was so unique and personalized.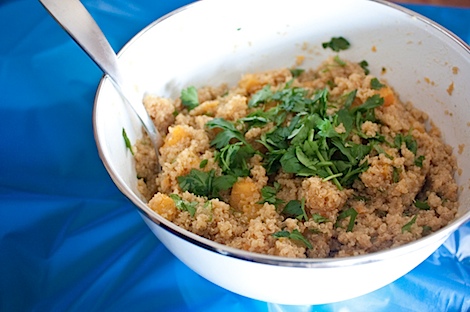 I brought over a roasted butternut squash quinoa salad with a maple-dijon vinaigrette and fresh parsley. (I'm hoping to post the recipe soon!)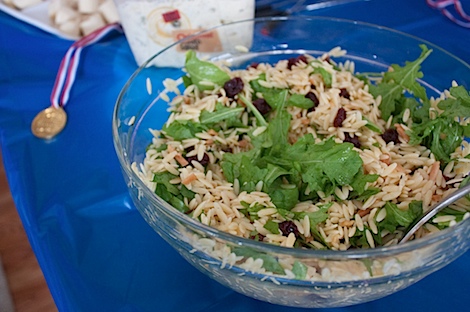 And check out this yummy pasta salad by Katy. Looove the arugula.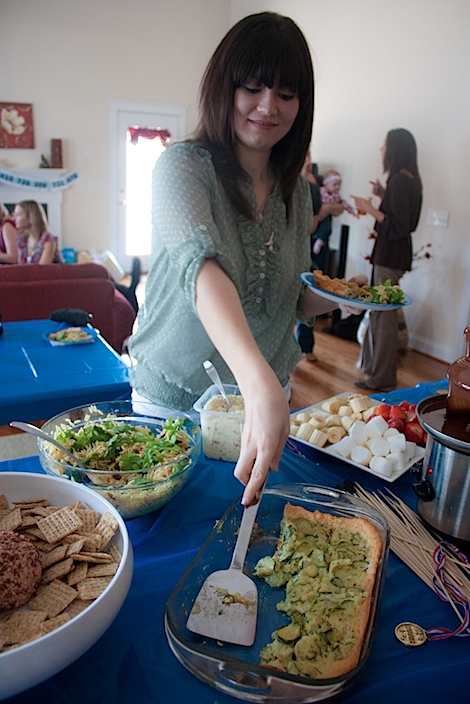 There was also a yummy cheese ball with crackers, zucchini tart, plus a bunch of awesome dessert.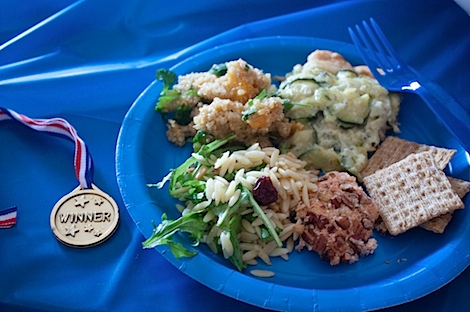 Yum!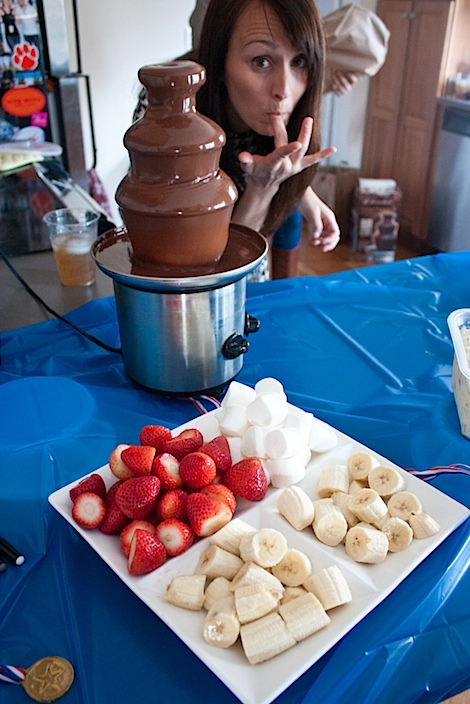 There was also a really cool chocolate fountain with fruit and marshmallows.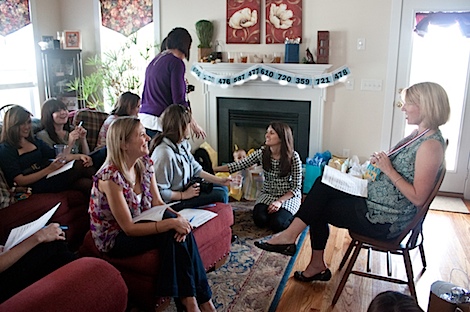 And of course we played traditional baby shower games.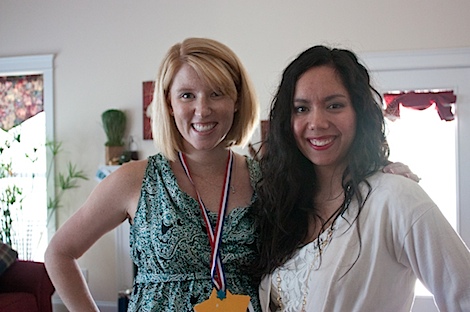 I'm so excited for Jen and can't wait to meet her little one! Congrats Jen! 🙂
Reader question: What's your favorite baby shower game?