As I work through editing the photos from Foodbuzz Festival, I'm realizing that there are so many that I want to share with you that many of the related posts will be pretty photo-heavy. This is one of them.
Remember that time I went to Chez Panisse? Did I mention that Mara and I went on a mad shopping spree just before dinner? Ok, not really. I only had one store I wanted to visit this trip – Zara. I've lusted after their clothes for a long time, but they don't exactly have tons of Zara shops in the South. I wanted to go by this shop the last time I was in San Francisco, but by the time I swung by the store, it was closed.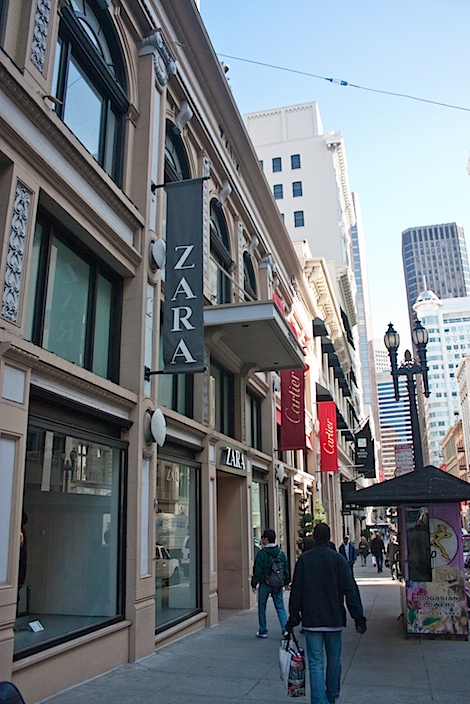 This year, I was determined to make it, and make it I did.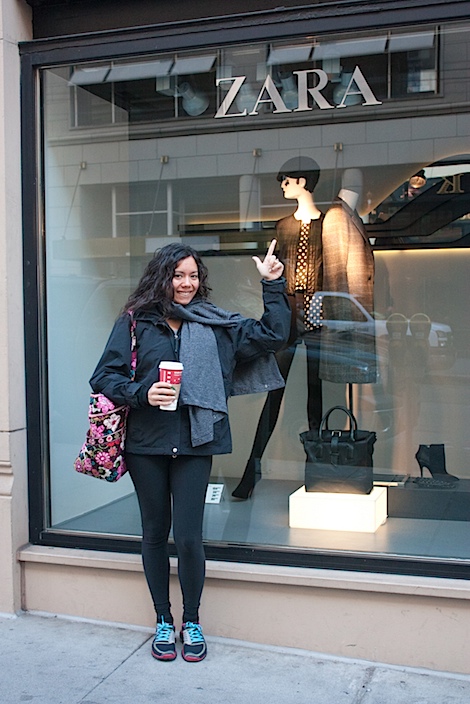 I was like a kid in a candy store at Zara and oohed and aahed at all the pretty clothes. I haven't had a chance to wear the goodies I bought very much yet, but so far, the store has impressed me. The clothes seem reasonably priced with up-to-date styles (that seem to be pretty well made). The huge plus is that the clothes actually fit me pretty well – especially the blazers, which is normally challenging for my wide shoulders.
Anywho, we actually really did go to Zara on Thursday, but it was too dark to take photos, so I snapped a couple when we happened to pass it Friday on our way to the Fisherman's Wharf.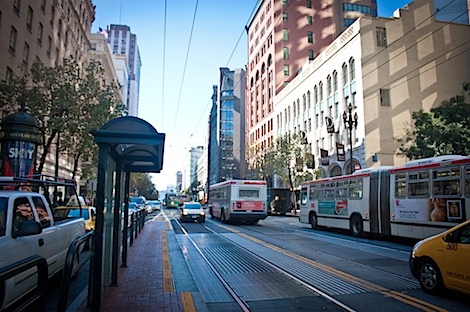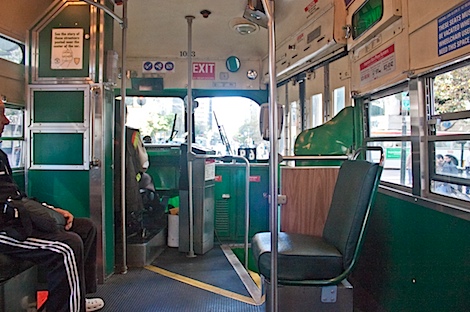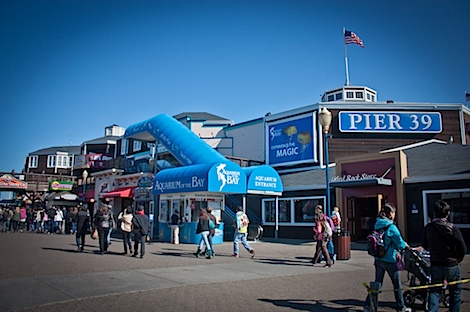 The first goal of Friday was to sleep in. We ended up waking up kind of early, but we still got to enjoy a lazy morning, which was close enough for me. No rushing to the office for me, thank you! 🙂
The second goal of Friday was to get a crab roll for lunch, thus the trip to Fisherman's Wharf.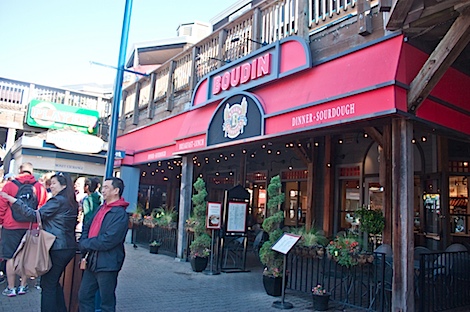 I had to snap a photo of Boudin at Pier 39. I really enjoyed bringing some sourdough home from my last SF trip, but since they sell it at the airport, I prefer to just get it there out of convenience.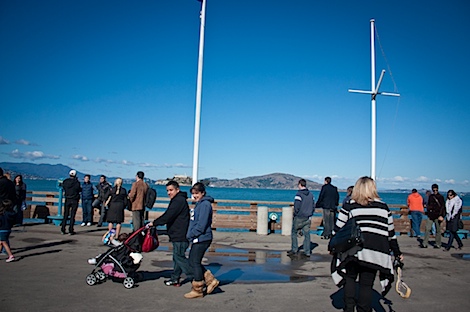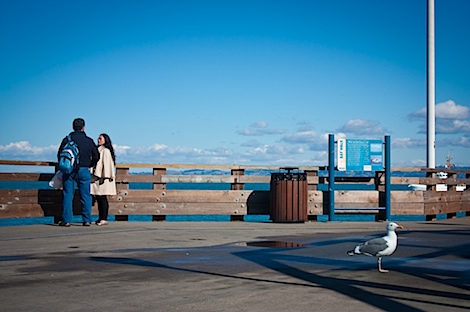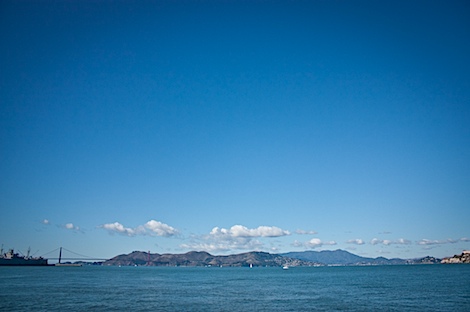 The weather was gorgeous – i only wish we'd had enough time to go by the Golden Gate Bridge.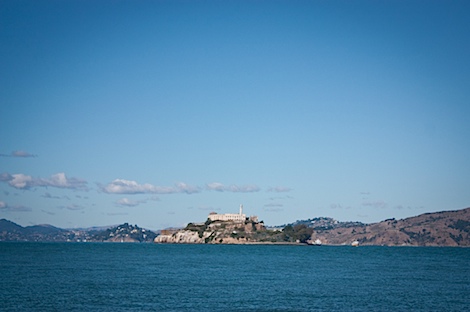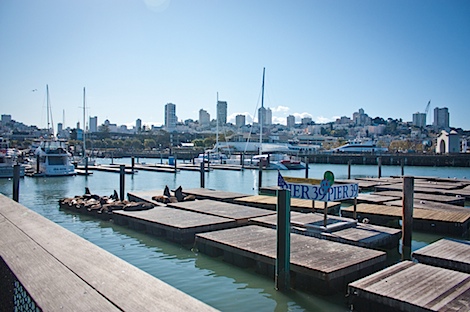 I got to see the famous sea lions again. Love those cute "little" guys.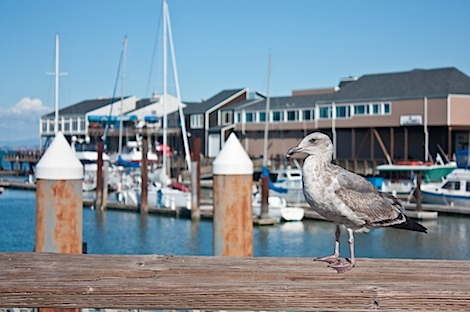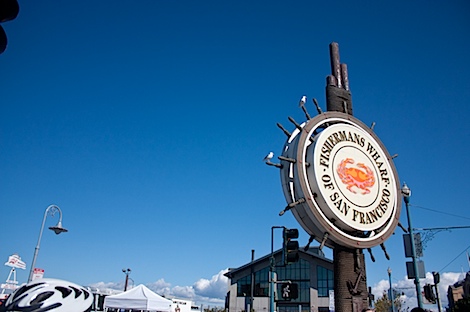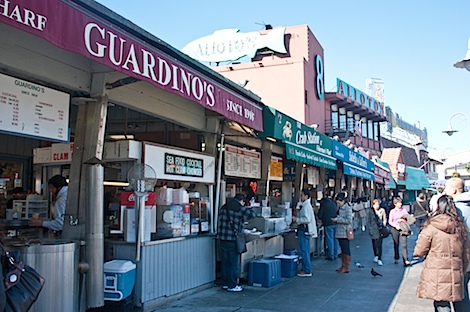 Mara and I approached a row of restaurants and decided to go ahead and find a place to sit down and enjoy lunch.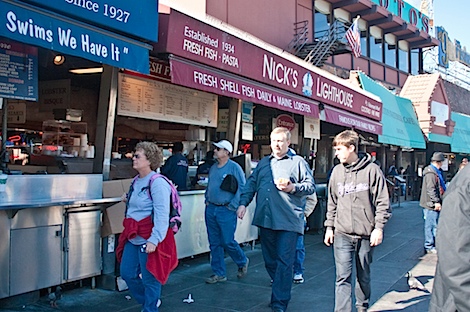 We ended up going with Nick's Lighthouse.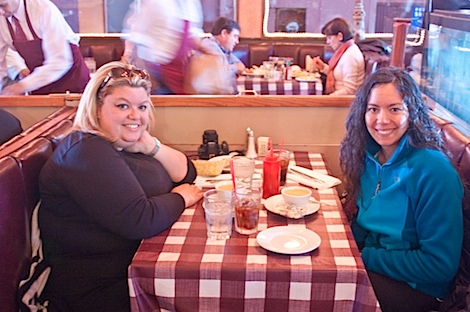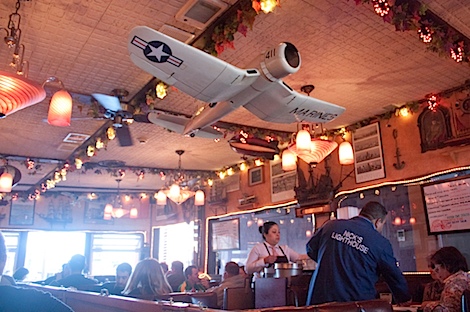 The interior had a funky, eclectic style.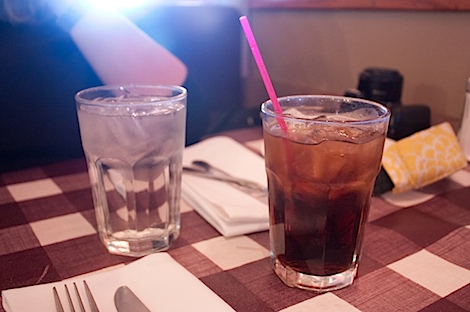 Coca cola and a water to drink.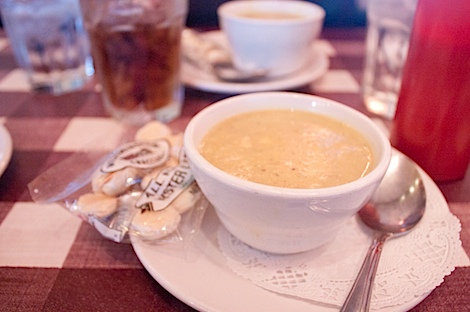 We each got a small cup of crab chowder. With the weather around 59 degrees F (which is cold for this Southern gal), this hot chowder hit the spot.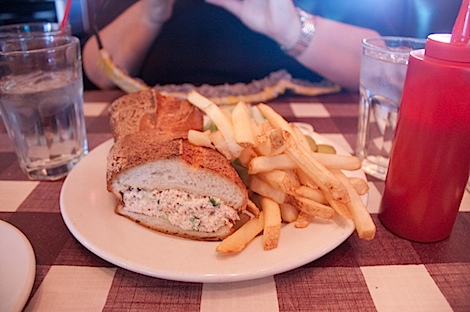 And we decided to share this crab roll with french fries. It was a good thing, too – do you see how big that sandwich is?!
The crab salad wasn't at all what I expected. I thought there would be bigger chunks of crab so it more resembled potato salad or something. This crab salad had a texture and consistency like chicken salad made with pulled chicken.I actually found this to be a nice surprise, and I really liked the way they prepared it.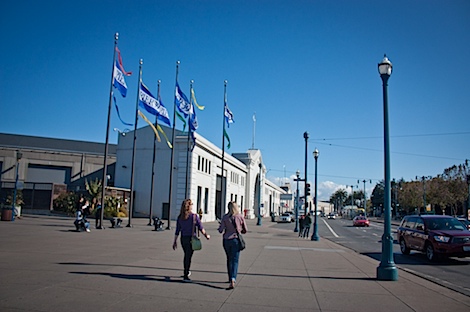 After lunch, we walked down to Tcho, a chocolate shop that Mara discovered on her last SF trip.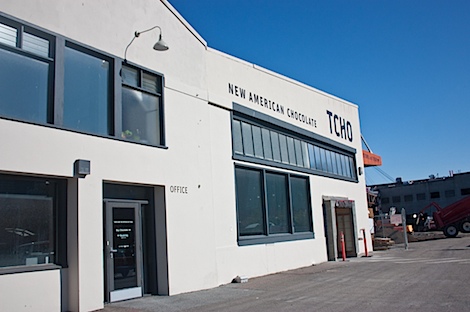 Tcho makes their chocolate from-scratch (like, from the cacao bean) right here. Love that!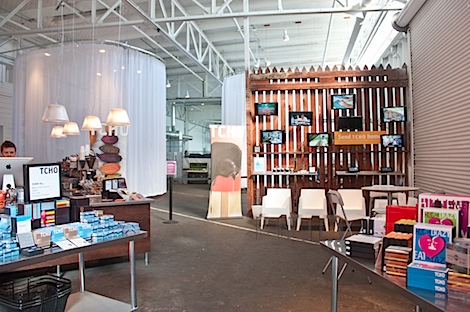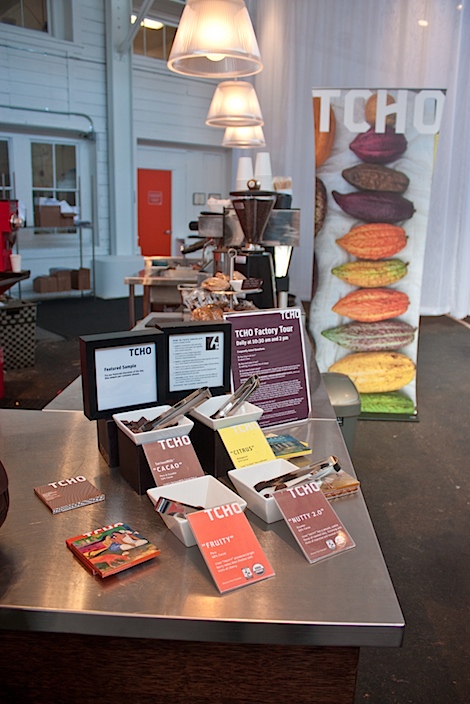 Unfortunately, we missed the tour by 20 minutes (they only do two a day at this time – one around 10 am and one at 2pm – call Tcho for actual times), but there were at least plenty of samples around to taste.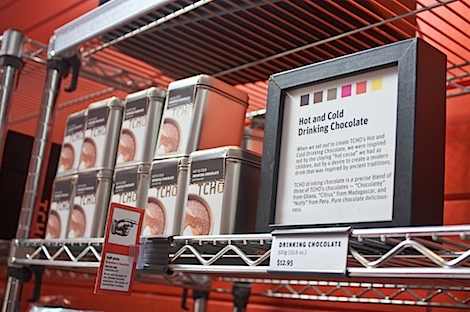 We decided to bring some chocolate goodness home with us. This drinking chocolate caught my eye…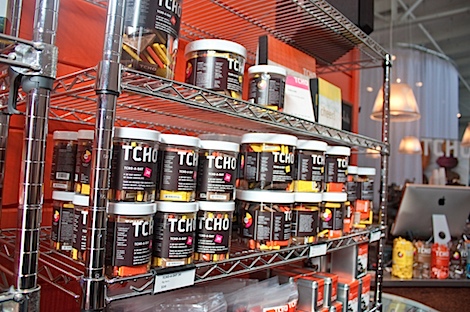 …as well as these Tcho a day containers that looked sort of like protein powder at first glance.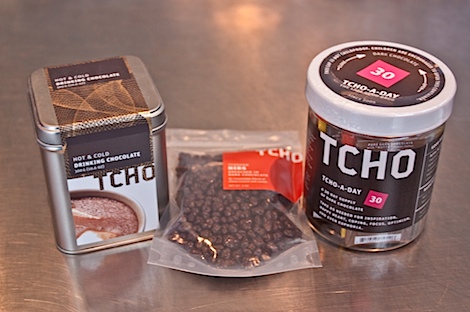 I got drinking chocolate, Tcho-a-day, and some cacao nibs to bring home. Gotta love an edible souvenir.
Next time on TCL – the first Foodbuzz event!
Reader question #1: Have you been to Fisherman's Wharf? What was the most memorable place/restaurant/etcc of FW?
Reader question #2: What type of souvenir do you prefer – one you can keep forever (magnet, picture frame, etc.) or one you can eat/drink/consume (chocolate, spices, etc.)?