Guess where I went on Friday…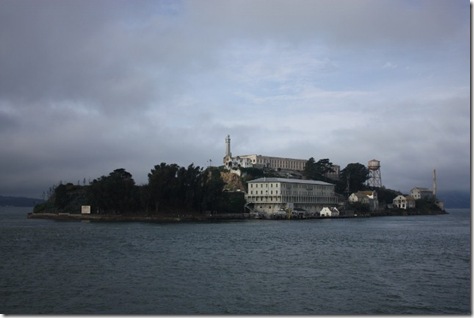 Alcatraz! (I guess you knew that from the post title, eh? And the previous post…lol)
More on that in a minute, but back to the morning.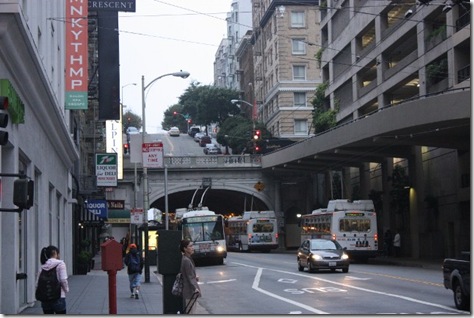 The morning was cool, foggy, and gray.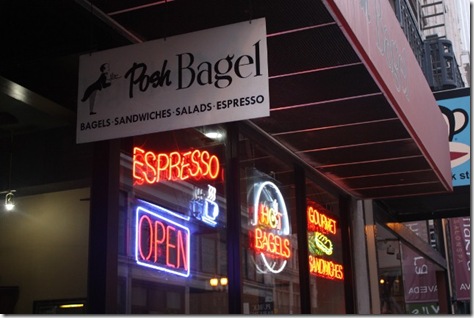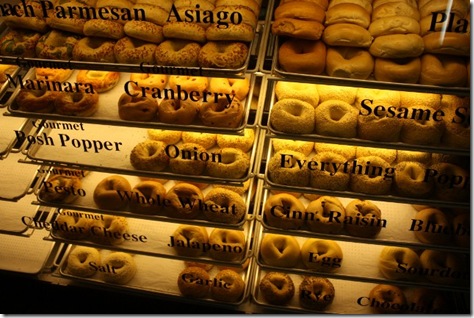 Julie and I were planning to go to a creperie for brunch, but when we took a wrong turn and realized we were a bit late on time, we went to Posh Bagel instead.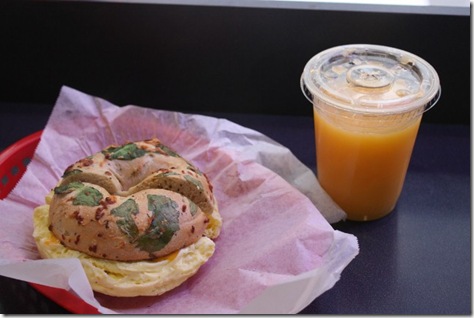 I got a egg-wich on spinach parmesan bagel.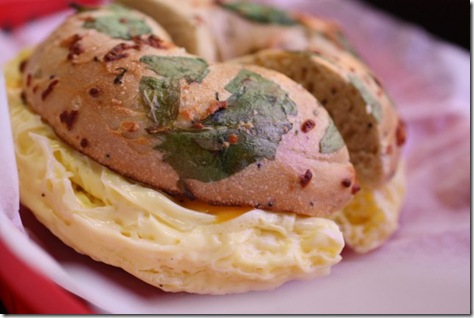 Simple but yummy.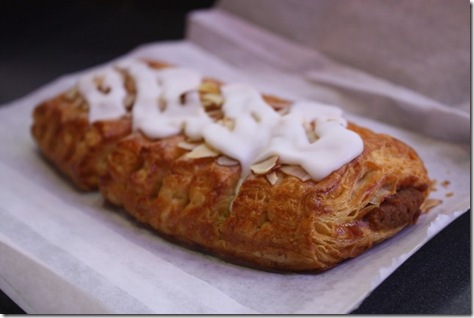 I also split a bear claw with Julie (well, saved my half for later).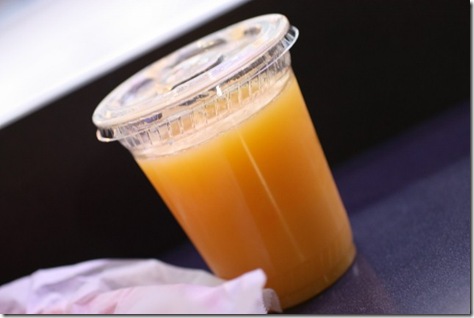 Plus I got a fresh-squeezed OJ and coffee.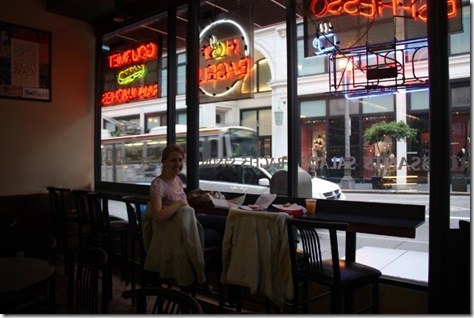 We had a lovely people watching view.
But we couldn't rest long…we had a taxi to catch for Pier 33 (look for the Alcatraz Landing sign) to board the cruise to Alcatraz. (You have to board the cruise minutes before your tour time).
You can click here to view my post with a photo gallery of over 70 photos of the Alcatraz experience.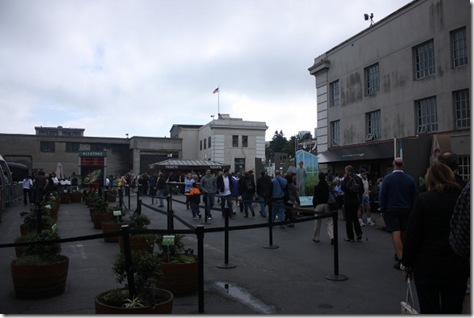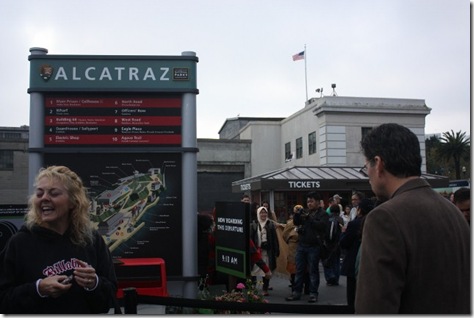 I was a little surprised at how busy it was at the landing, but luckily, we had pre-purchased our tickets AND printed them ahead of time, so we jumped right to the line to board the cruise.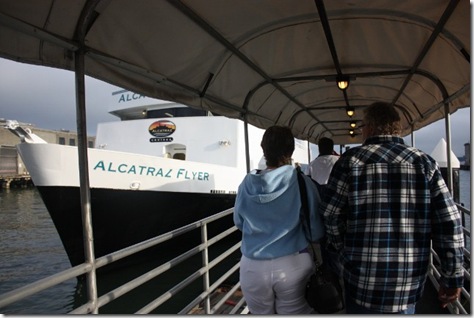 After a short wait, it was time to board the boat.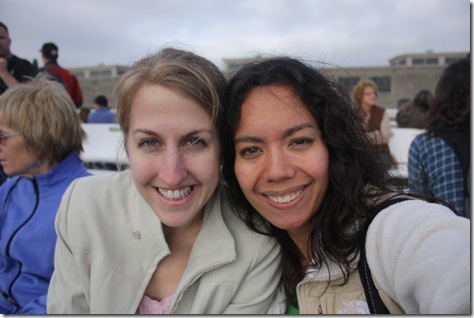 Julie and I got a nice spot on the top of the boat.
Tip: If you're on the boat and facing the water, you want to be on the right side if you want to get good views of the bay.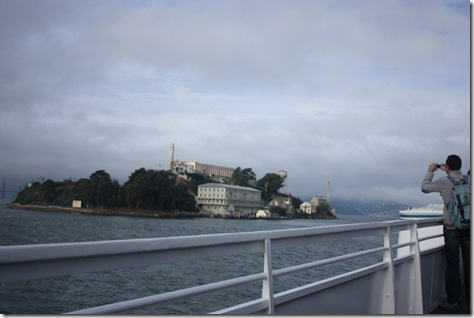 The cruise over was really pretty and had lots of great photo ops.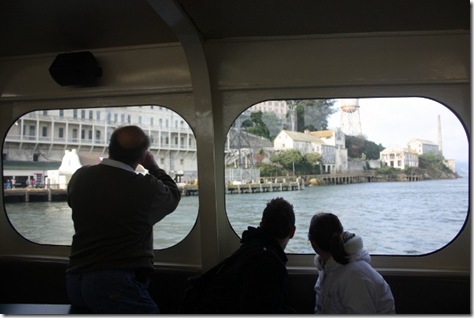 Tip: You can move to the bottom part of the boat before the cruise stops to beat the line. That's what we did and it worked like a charm.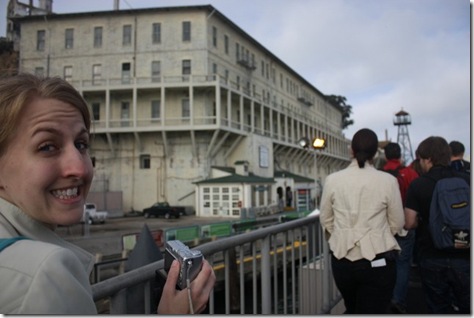 We're going to Alcatraz!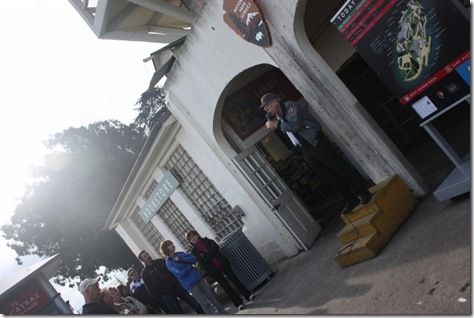 After a quick welcome from a volunteer, we were off.
The tour is really casual and you can basically stay on The Rock as long as you want. You can wander around at your leisure.
Recommendations:
If the Agave path is open (it's seasonal) take it. Our welcome-volunteer highly recommended it
Do the audio tour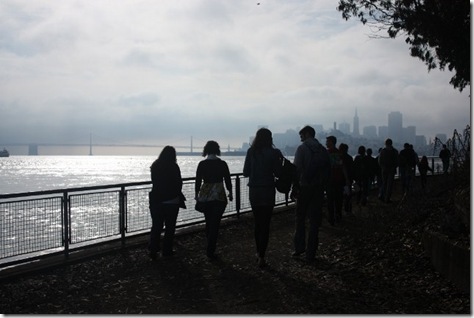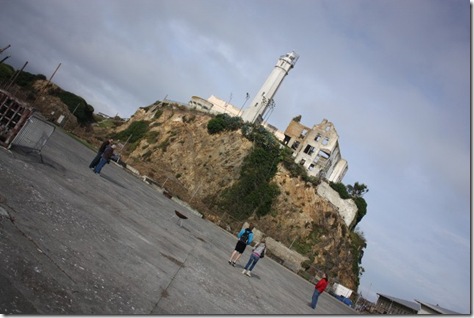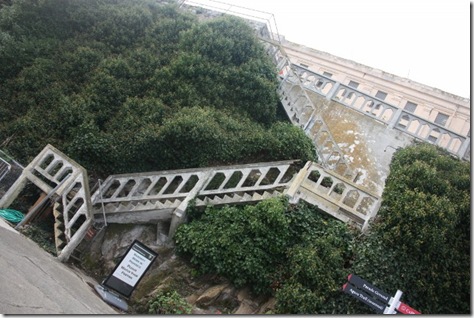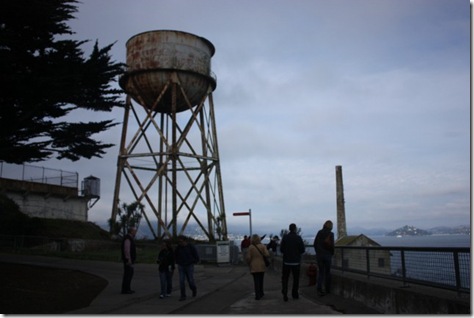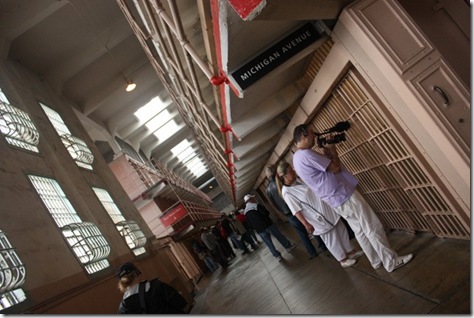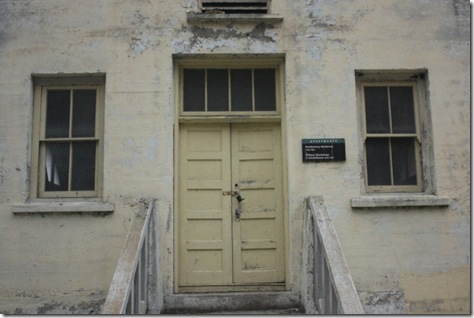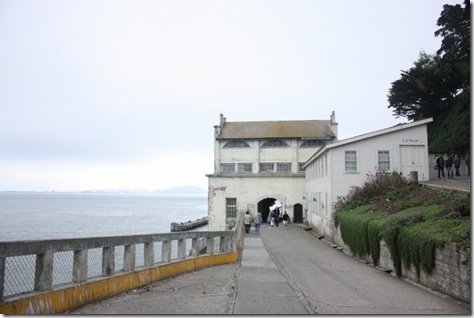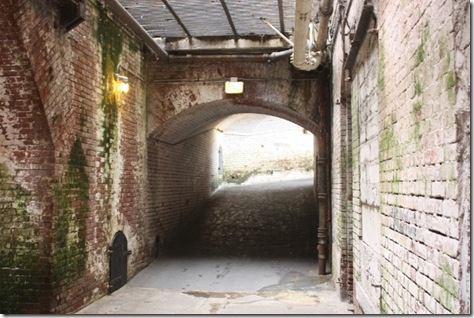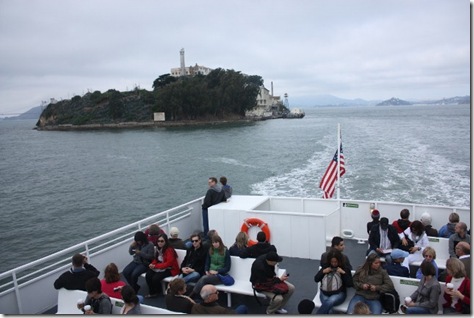 Click here to view my photo gallery from our trip to Alcatraz (more than 70 photos).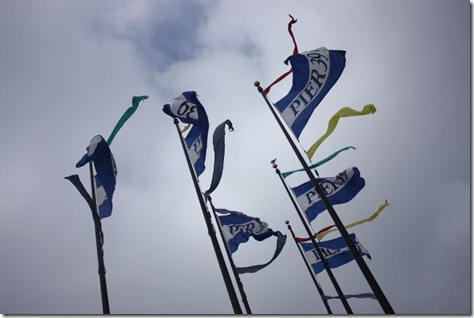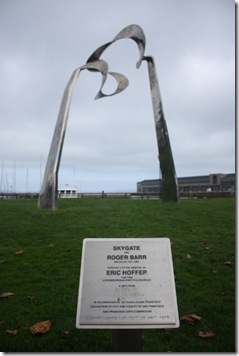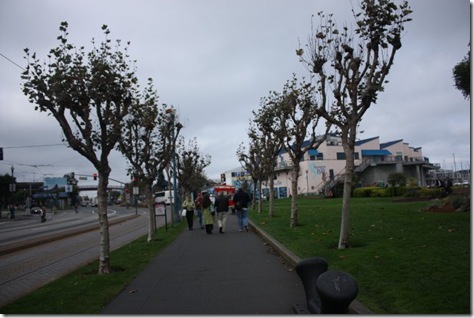 After the Alcatraz tour, we wandered over to Fisherman's Wharf. It was very close by, so would be good to visit afterwards if you're looking to do some touristy stuff.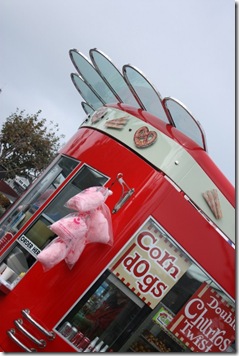 Plus they have cotton candy!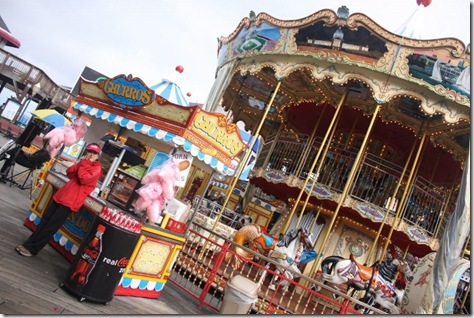 and Churros!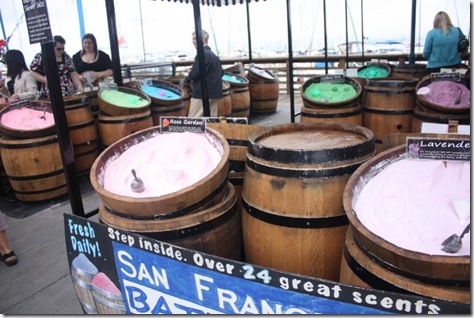 And lots of fun touristy things.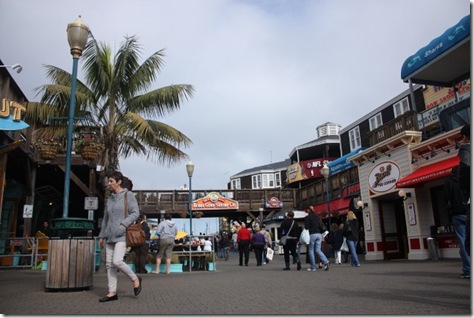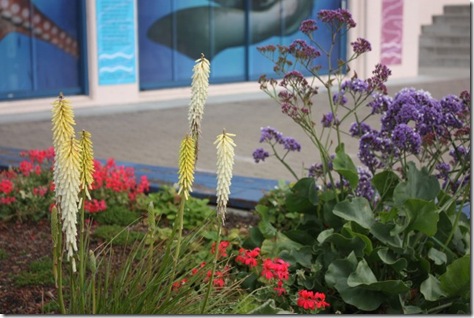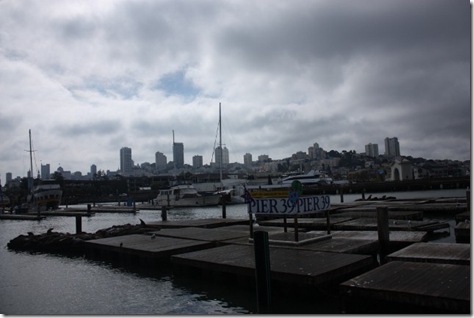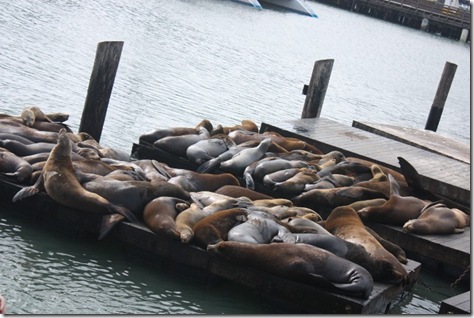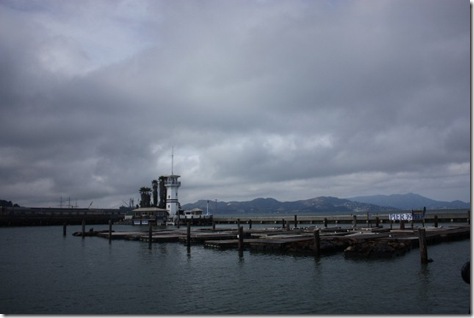 And we got to see the famous sea lions!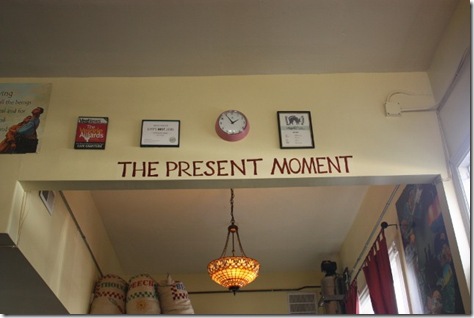 Next up…a fun lunch outing!