The cold/flu season has hit me already, so sorry for the lack of posting the past week. I had one of those I-feel-terrible-but-not-bad-enough-to-take-a-sick-day kind of weeks.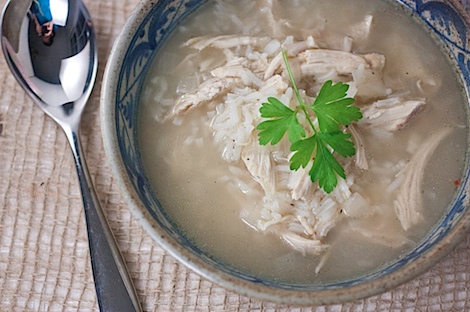 You know…where you feel like total crapola but you don't really have a fever and don't feel like paying the doctor $50 or whatever for them to tell you that they don't know what you have and to come back if your symptoms get worse.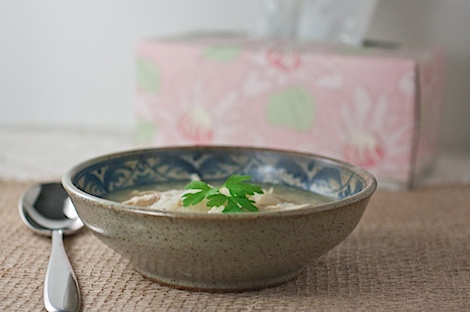 It's like being quasi sick.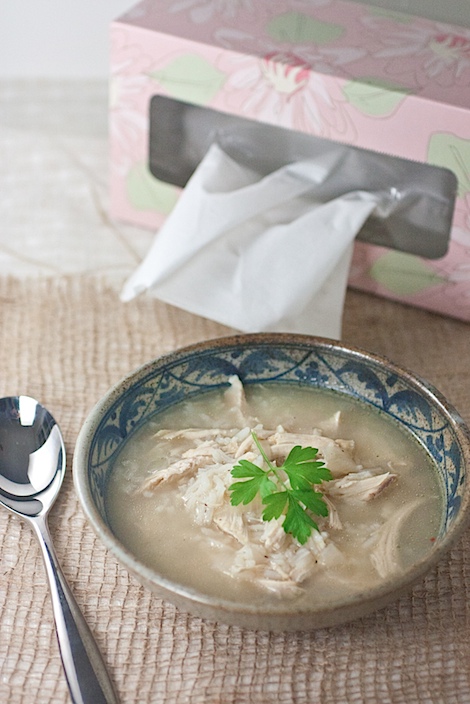 So, I just pushed through.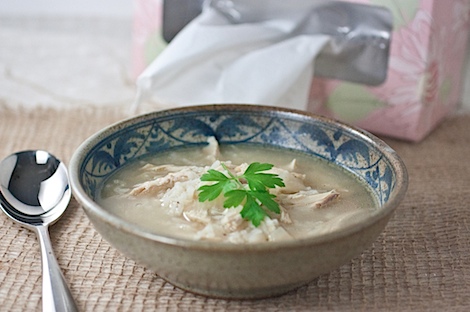 I fought back with lots of my Mom's Get Well Soup (a Filipino family recipe), hot tea, and some hippie medicine.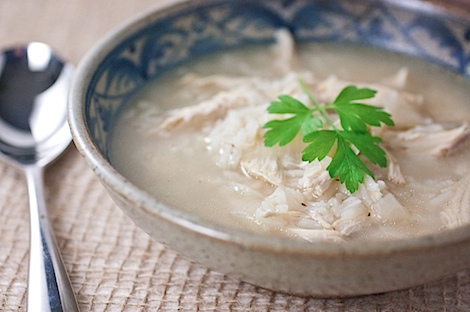 I seriously love this soup whether I'm feeling bad or not. You may note on the recipe that it says to add 1 to 1 1/2 cups of rice while cooking. If you do 1 cup, you'll get a more brothy soup. Go 1 1/2 and it'll thicken up like porridge.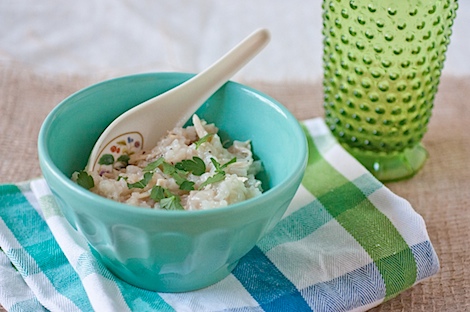 Note Day #2 texture. I guess the rice just soaks all the liquid up. I suppose you could add some chicken broth to the soup while it's re-heating, but it's tasty regardless of the texture. I even ate it for breakfast one day, and I really liked it prepared that way.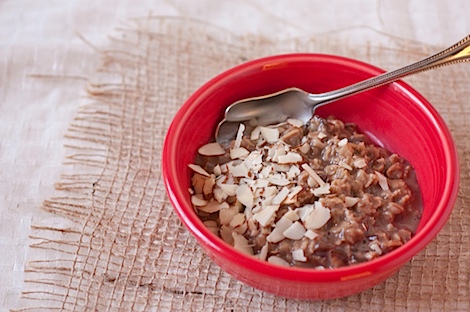 Oh, and you know what else is pretty great when you're sick? Oatmeal. I haven't been eating as much of this for breakfast, but did you know oatmeal actually helps your immune system? It's true…whfoods.com says so:
"…starting your day with a bowl of oatmeal may boost your immune response in addition to your morning energy levels."
***
Anywho, I've been resting up this weekend, catching a few Lifetime movies, brainstorming holiday recipes (cookies and pot luck dishes!), and trying to generally chill out. I'm feeling much better today, so I'm hoping to be 100% sometime this week.
I'm hoping to get some holiday decorations up soon, too. How are yours coming along?
Hope you're all staying happy and healthy!