Not gonna lie…Eat in Month was a bit of a challenge for me today (I know, I know…it's only the third day! Whatevs.).
Things started this morning when my I'm-used-to-sleeping-in-thanks-to-vacation a$$ didn't want to get out of bed. I didn't snooze too long, but I barely had enough time to down a quick bowl of banana oatmeal. But hey, I managed to eat in, so I'm taking it. I tried adding some almond butter to breakfast for staying power, but I was still pretty hungry by around 10:30am. I managed to wait till after noon to dig into lunch (which, by the way, was packed in about 4 minutes as we were rushing out the door this morning). I had a turkey sandwich on Great Harvest High Fiber bread with some BBQ chips. Simple does it.
I had snacks packed for the rest of the day in case I got hungry, but I ended up too stressed to think about food. I was playing catch up from being on vacation (email inbox h*ll – know what I mean office people?), plus I had to review an important document with about 50 people for an hour and a half for the last part of the day. It was a little nerve-wracking, especially since I didn't 100% understand the subject matter, but I made it (I have 3 more of these meetings later this week, though…ack!). And then there were the multiple databases and excel files…but that's another story for another day (who am I kidding, you guys don't care about that, so that story will likely never be told…hehe).
By the end of the day, I was thinking I could use a cocktail and a stop at the local BBQ joint…till I remembered that we couldn't go (d*mn you Eat in Month!). Boo! Luckily, hubby had researched some dinner ideas and proposed we turn our leftover pot roast into shepherd's pie. And since I'm a big fan of shepherd's pie, I thought that was a great idea.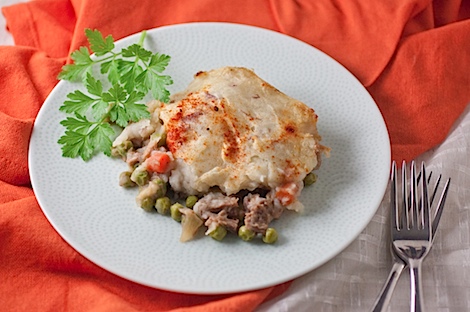 Here's a preview photo of the finished result. it's a goodie!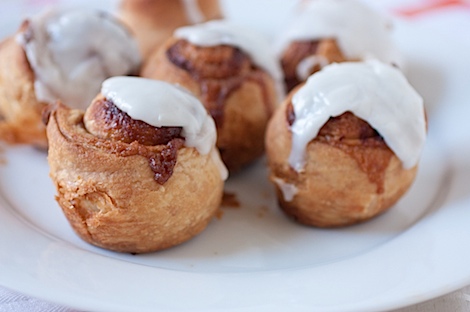 And here's a little something-something-else – a preview of a breakfast recipe I played with while I was on vacation.
***
Anywho, stress eating challenges or not, I still made it through another day of the EIM challenge! And the best part (besides rising to the occasion and sticking with the challenge) may have been thinking of all the money I saved by not eating out. Had I eaten out any of the meals today, I may have spent an additional $3 for breakfast, $8-10ish for lunch, and $15 for dinner. I'm not sure exactly how much all today's meals cost, but they were definitely cheaper than my estimated eat-out expenses!
***
At the end of a stressful day, do you prefer to eat out (or order take-out) or do you prefer cooking at home. Sometimes I think cooking is a great way to de-stress…sometimes I just want something easy and tasty without the effort. What about you?