How did you spend New Years?
I definitely feel like I must be getting old because my desire to go out partying on New Year's Eve has turned into me not wanting to deal with crowds, overpriced NYE parties, overpriced drinks, or the heightened possibility of encountering a drunk driver. Yup, just one step away from the old folks home, guys. I sound more and more like my parents everyday. Anywho, hubby and I kept things low key and just headed to a neighbor's house for NYE. I wasn't in pajamas like last year, but I was pretty casual and comfy nonetheless, and we certainly had a safe commute home.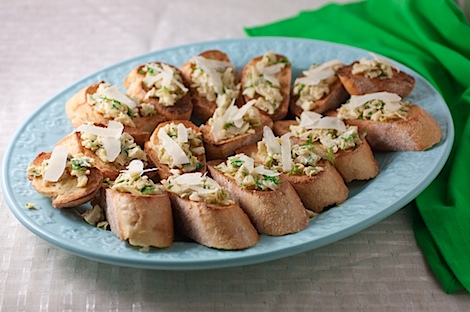 The neighbors were cooking ribs and wings, so since they had the main courses covered, I offered to bring an appetizer and dessert.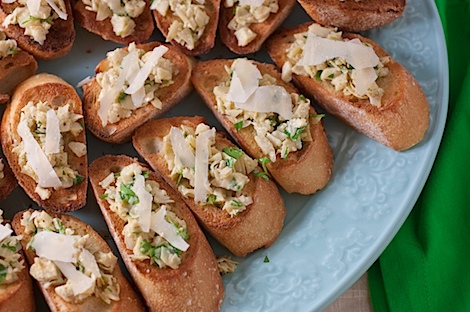 I made these no-cook artichoke-parmesan crostini that I saw in Martha Stewart's Holiday Handbook. They were so easy, and I thought they tasted pretty good, too.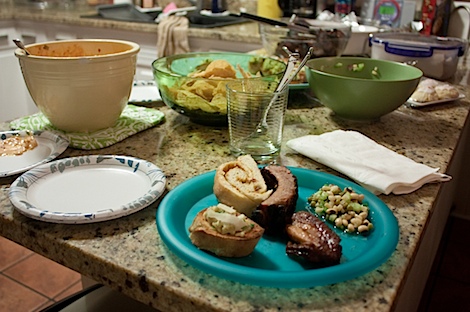 At the neighbor's house, they also had blacked eye pea salad, Italian-cheese-bread, and the aforementioned wings and ribs. Everything was fantastic. I'm lucky to have a neighbor who can cook! 🙂
For dessert, my neighbors taste-tested my Peppermint Snow/Dough Balls, and we all enjoyed some oatmeal chocolate chip cookies from a recipe I'm playing with.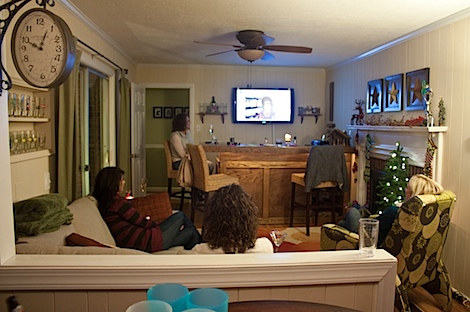 We hung out, enjoyed eats, and watched Dick Clark's New Year's Rockin Eve. We didn't last long, though, because hubby was feeling under the weather and wanted to go home before midnight. I was a-ok with that since it meant I could wear pajamas and that we could watch the ball drop with Bailey.
Farewell 2011! Welcome 2012!
***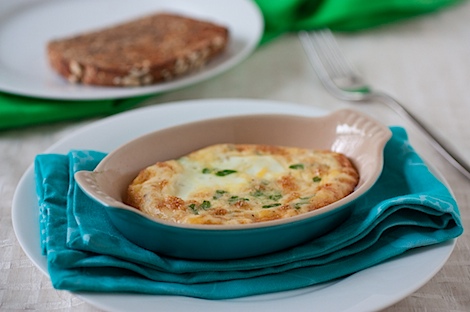 A couple years ago, I made cinnamon rolls and mini frittatas for the first meal of the year. I was thinking that could be a fun tradition, but ultimately, I decided that sleeping in was more important. So, instead, I made one of these much-faster Individual Egg Bakes (subbing parmesan and parsley this time) with some buttered whole grain toast.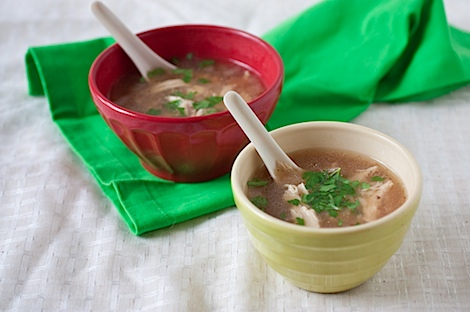 Post-breakfast, I headed to the grocery store to stock up for Eat in Month (are you playing along yet?). And since hubby was still feeling sick, I whipped up a batch of Mom's Get Well Soup for lunch.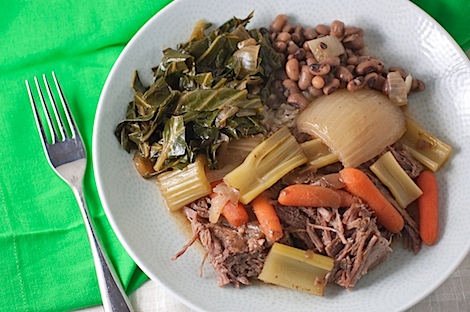 And so we could have a relaxing first day of the year, I also prepped Mom's Pot Roast for dinner. The cozy meal really hit the spot.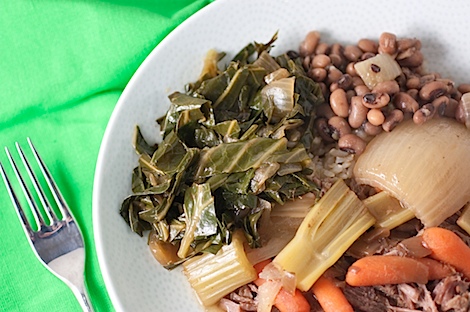 With the addition of some simple collards and black eyed peas, we enjoyed a real Southern feast. The only thing missing was the corn bread (which we actually had leftover from the poker party! Doh!).
Ok, these photos are making me hungry and we have leftovers to enjoy. I'm off to dig in!
What are your New Year traditions? Did you eat anything special this year to celebrate the new year?