Since my 3 year project at work ended last Friday, hubby and I decided to take a long vacation. Since I get a good number of vacation days, but not an enormous one, a one week vacay is pretty long for us.
But first…in very exciting news, I FINALLY upgraded my camera!! I am now the proud owner of a gorgeous Nikon D7000. If anyone's interested, I can do a post about my research process and why I chose the camera I did. I've wanted to get this camera since about December 2010, but I've just wanted to wait till I was sure in my decision and had the money saved up.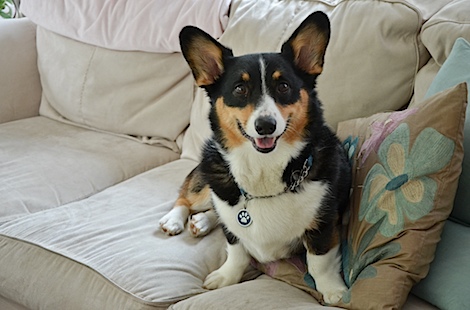 I decided my very first photo with the camera should be of (you probably guessed it) Bailey!
Anywho, hubby and I took off Sunday Asheville-bound with visions of relaxation and other mountain-vacation visions in our head. The drive was pretty short, and I decided to make the trip productive by reading through the D7000 guide. The book is pretty large, but I tried to focus on the sections on where all the buttons were since they're very similar to my Canon. It's more a matter of figuring out where everything is! I'm not looking forward to the learning curve, but I am looking forward to enjoying my new camera.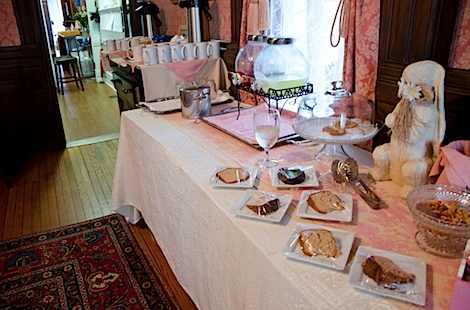 Once we got to the bed and breakfast, we were greeted by the assistant manager…and cake…and wine.
We decided to enjoy a quick snack on the porch and then take Bailey on a walk through the gardens.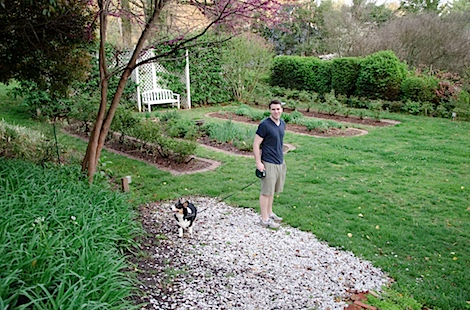 I researched the restaurants of Asheville in the last couple weeks using yelp.com and your recommendations on my blog's Facebook wall. I made a list of the places I really wanted to visit, but I also like local expertise. So, I asked the assistant manager for recommendations, and we decided to visit one of this.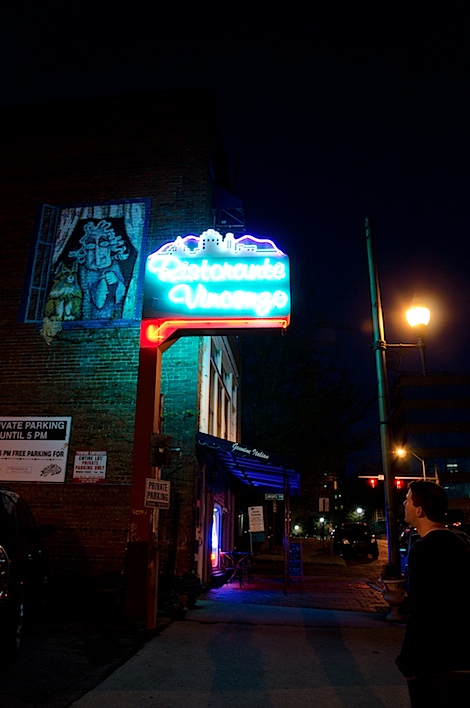 We hit up Vicenzo's – a Northern Italian restaurant. They had an upstairs and downstairs and let us choose. We wanted a place that was casual and relaxed, so the downstairs fit the bill.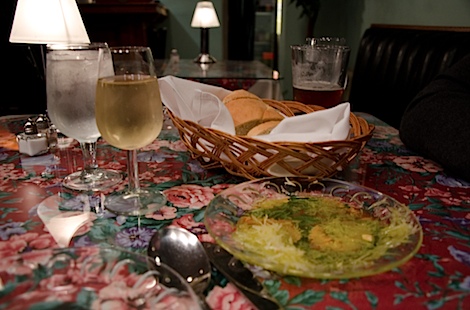 I shot all the photos on this post with my new camera. Taking photos during the day was pretty straightforward, but working the new camera in extremely low lighting was a bit more of a challenge. I couldn't quite get it to focus the way I wanted.
Anywho, we were greeted with fresh-baked bread, and olive oil with parmesan.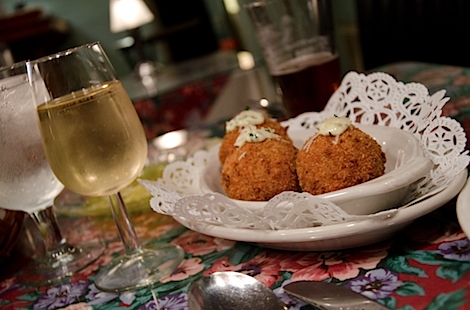 I once saw Giada make a delicious looking dish on Food TV – arancini. Balls of risotto stuffed with cheese. Yum. I knew we had to order them when I saw them on the menu. They had sundried tomatoes and provolone – tasty!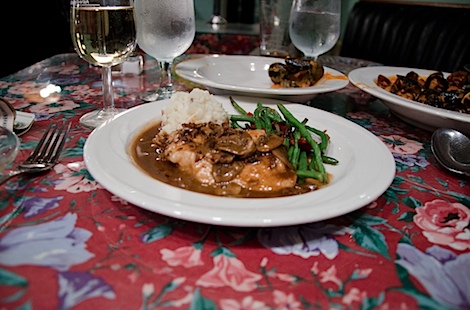 For the main event – Chicken Marsala, which was great…and I even ate the mushrooms!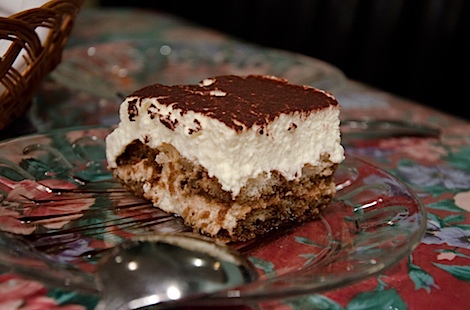 And for dessert – tiramisu – made on site. It was fantastic!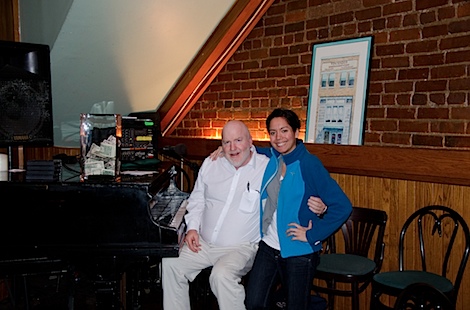 But one of the best parts of the dinner – enjoying the music of the piano man – Steve Whiddon.
Steve, without my even requesting it, played several of my favorite songs:
Bohemian Rhapsody
Let It Be
Music of the Night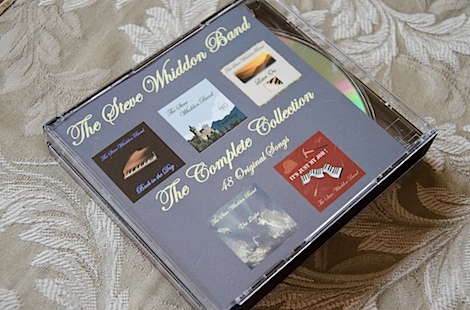 And Steve even gave me a CD of his original songs! I can't wait to listen to them.
After dinner, we headed back to the bed and breakfast to relax. Ahhhh….