When I'm not at a client site, I have a pretty awesome dress code – casual. Almost anything goes. Most of my co-workers wear jeans, cargo shorts, t-shirts, flip flops, and tennis shoes, and that includes our boss some days. This sometimes makes getting ready the easiest thing ever, but it can be challenging trying to wear work appropriate cuts without looking too dressy. I find most of my work clothes get little use at the home office since they can be tough to dress down.
Here's something I'd wear on a typical day…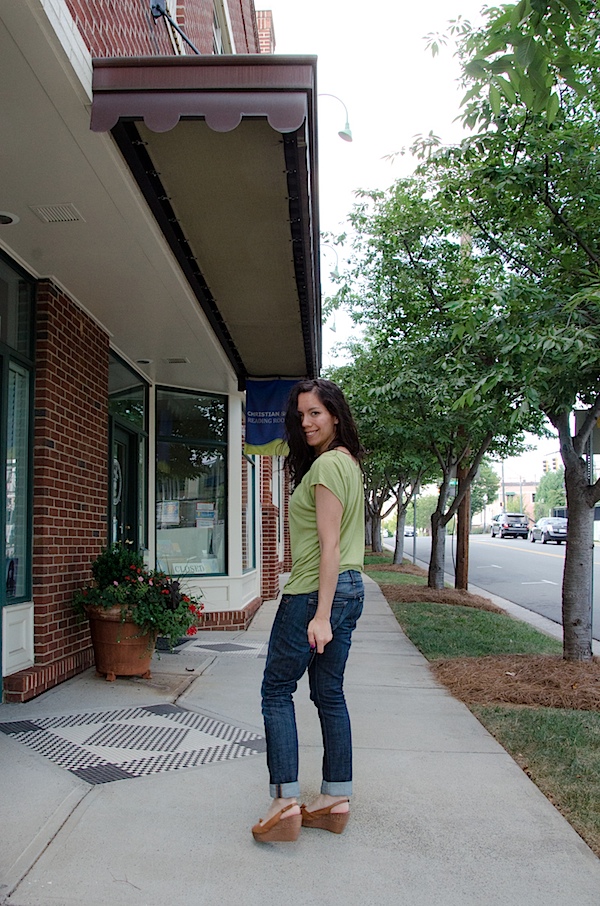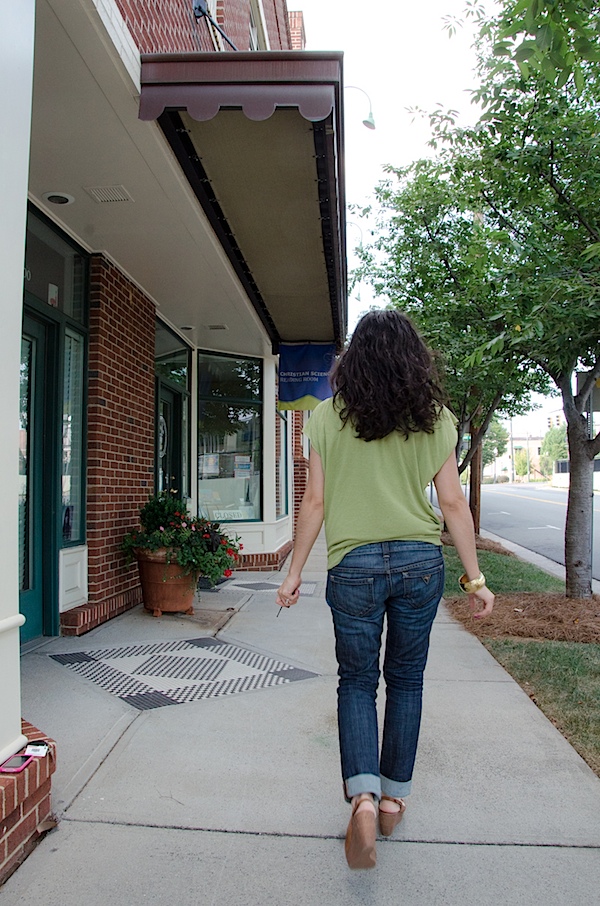 These are pretty much the only skinny jeans I wear to work since they aren't too tight. I'd love to find another, work-appropriate pair. Any suggestions?
Outfit:
Skinny jeans: Guess
Top: Banana Republic
Wedges: Aldo
Bracelet: gift from my sister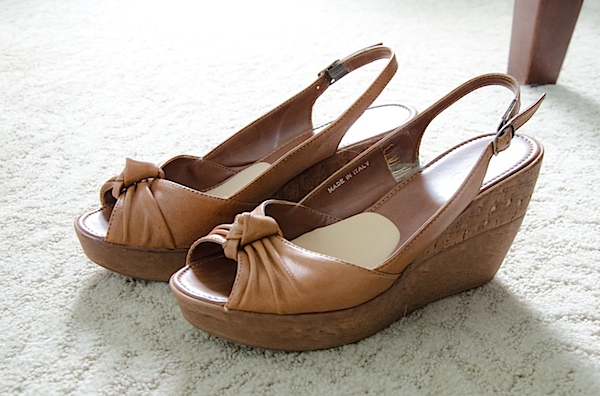 These wedges are from last year when I was on my super budget. They are the only pair of shoes I bought all spring and summer.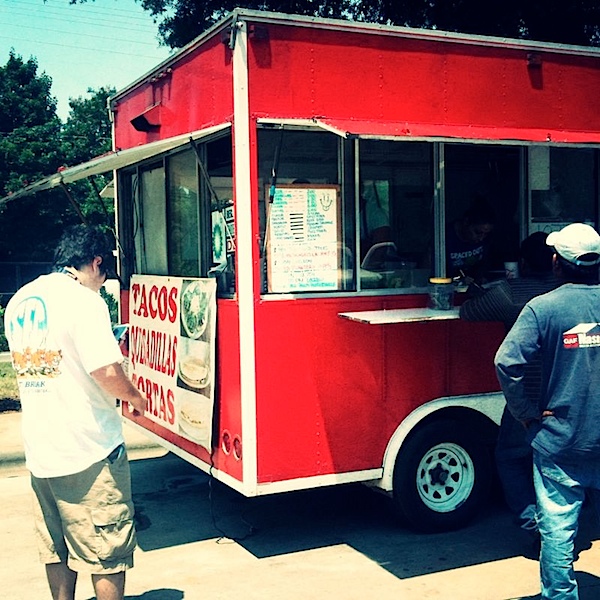 In eats news, my co-worker found an awesome taco truck. The truck always seems to be pretty busy.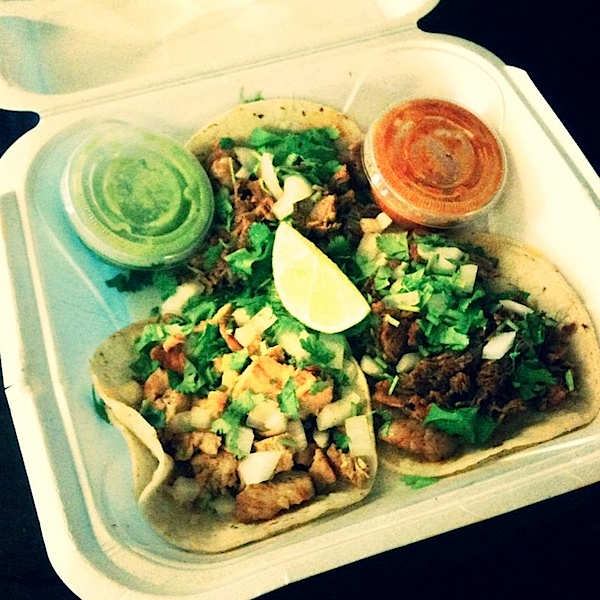 So far, I've just tried a couple of the tacos – the barbacoa (pulled beef), chicken, and carnitas (pulled pork). The beef and pork are my current favorites. I love that they're served on corn tortillas. You can have them with or without onions and cilantro. You also get a lime wedge and two salsas – a super spicy green and an addicting red salsa.
***
In camera news, I bought a new lens and did a really cool photo shoot after work today playing with the natural sunlight. Can't wait to share the photos!
***
Reader question: What's the dress code of your office? And, let me know if you have tips for me on the work appropriate skinny jeans.