Here are the photos I've been so excited to share with you guys. They're nowhere close to professional, but they're so much better with the new lens! I also love this sunlit street I found…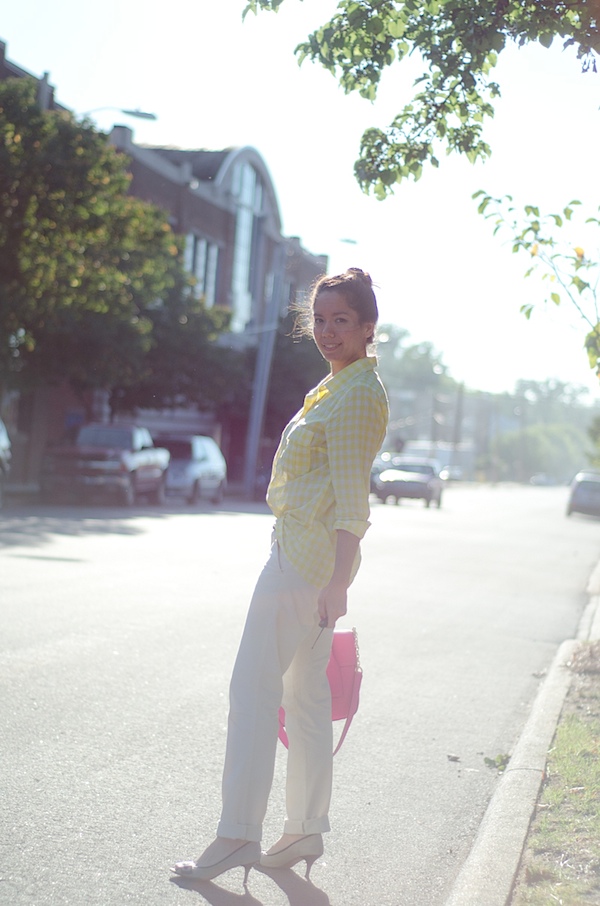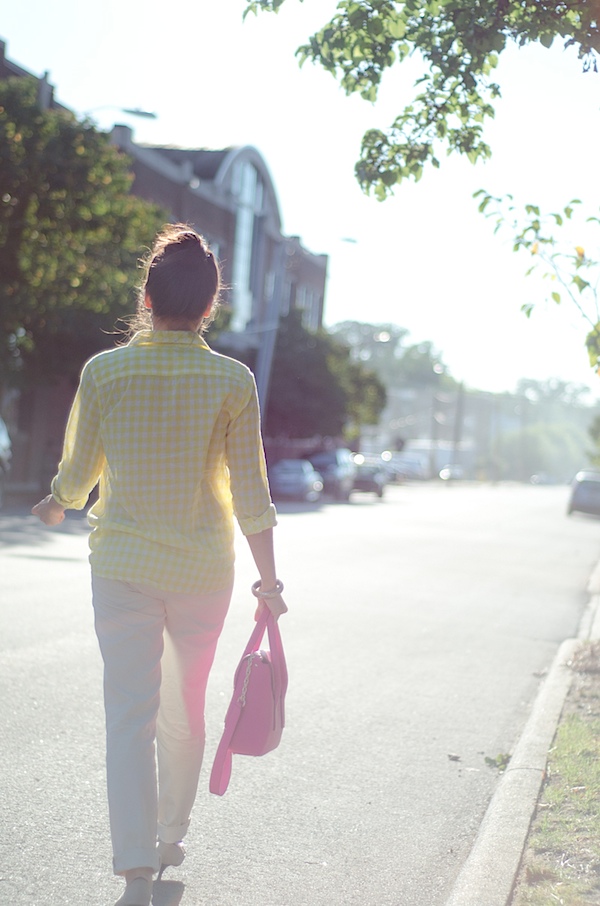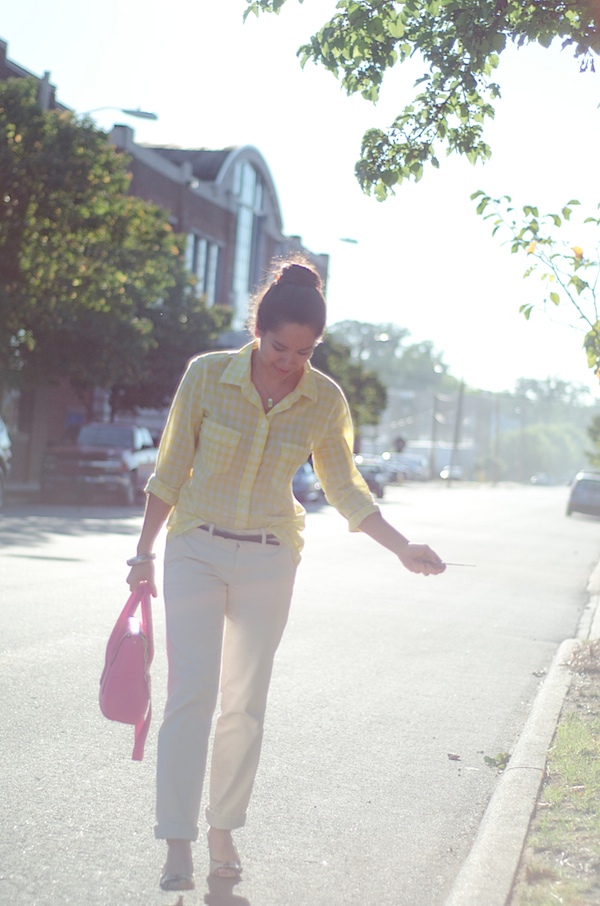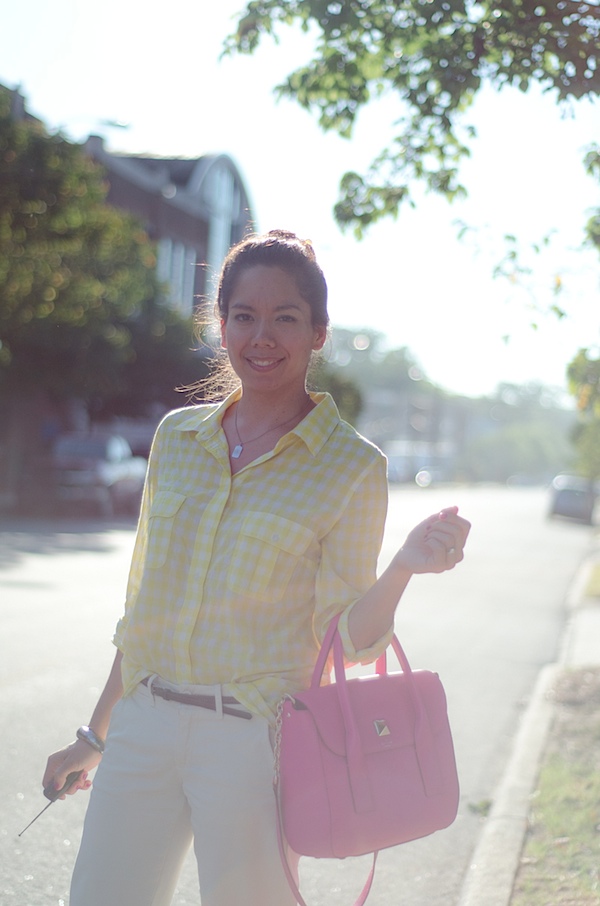 I know – a top knot. I never thought I'd see this on my head. I feel like it's less offensive since it's a functional top knot. I didn't want to use any heated tools on my hair (besides the blow dryer), and by putting my hair up like this, my hair actually smoothes out a bit. I've actually used a couple similar tricks, but I find this way doesn't give me weird hair-bumps, etc. Anywho, I scored this gingham top on sale at Gap with an extra 25% off making it under $20. It's so soft and comfortable. I couldn't wait to wear it.
Outfit:
Gingham shirt: Gap
Skinny khakis: J. Crew
Belt: J. Crew
Shoes: Banana Republic
Bracelet: Wilson Leather
Purse: Kate Spade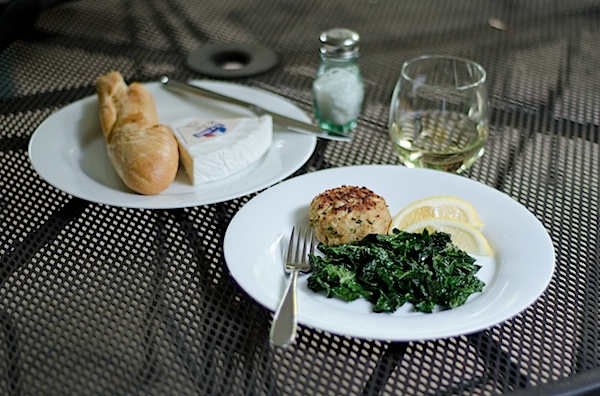 Work has been a little stressful lately, so I thought I'd take a moment to enjoy a nice dinner at home. Tuesday was the cool day of the week, so I took my dinner outside to eat on the patio. I made a crab cake (from the Fresh Market), sauteed kale, and a baguette with brie. Plus a bottle of vino. I ended up sort of ruining my dinner. I over-salted the kale and then freaked myself out about the crab cake. As long-time readers will know, I'm not much of a seafood person, so whenever seafood smells "too fishy", I start worrying it's gone bad. I only ate half the crab cake and ended up eating about 3/4 of the baguette with a nice chunk of the brie. I saved the other half of the crab cake for hubby who is less paranoid than me.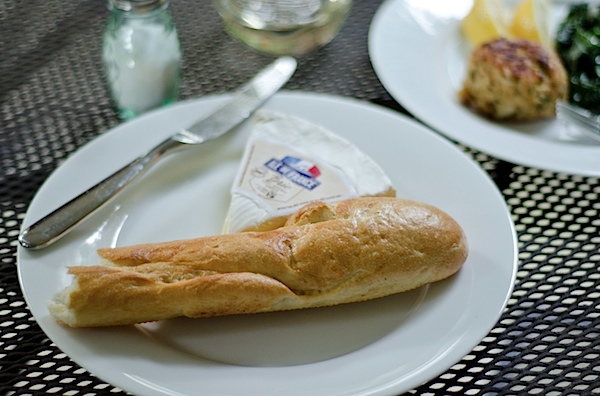 Oh well, at least the bread and cheese were tasty!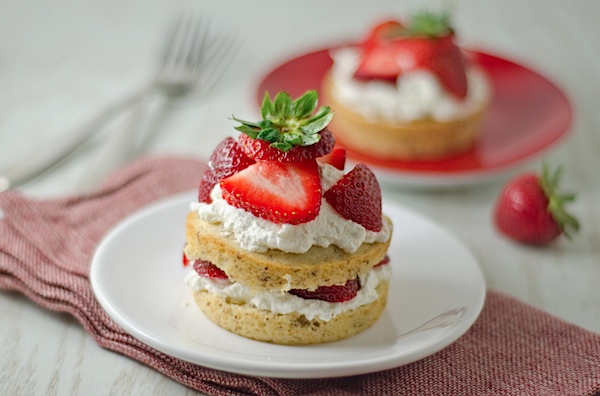 Oh, and I made these for dessert – a new cake mini recipe that could be very festive for the Fourth of July dessert for those celebrating. Recipe coming soon.
***
There are some great sales out there right now! In fact, the Zara one should be starting up soon (the rumor is it starts at midnight!). What sales are you shopping?
Have you had any dinner fails lately?