First up…just a quick note for my Facebook friends – Facebook has changed the way that pages display in your feed. You may have noticed that TCL-related Facebook posts have stopped popping up in your news feed. If you'd like to see TCL in your news feed (and I hope you do!), you can change this setting back in 3 easy steps:
Hover over the "Liked" button (I think it only works if you've already liked the FB page)
Click on "Show in News Feed"
Thank you so much for your support! You guys really keep me going here on The Chic Life! On to the post…
***
I've had this sea foam Zara blazer in my closet for awhile now but finally got around to wearing it this week. I decided to try to dress up my skinny khakis to wear to work. It's not my favorite look, but I think it works okay. I'd really rather wear the top half of this outfit with skinny jeans, so maybe I'll try that next time.
Sorry these pictures aren't looking so hot. And there must be something really fascinating on the ground because I clearly couldn't look up during this photo shoot. Hmm…in my defense, I was snapping these a little hastily before a company dinner at Ruth Chris. Also, I was getting rained on. The umbrella isn't meant to be part of my outfit. I was just using it to block the rain drops. Luckily, the rain was just sprinkling, but I didn't want to get it on my purse. You gotta protect your investments, right? 😉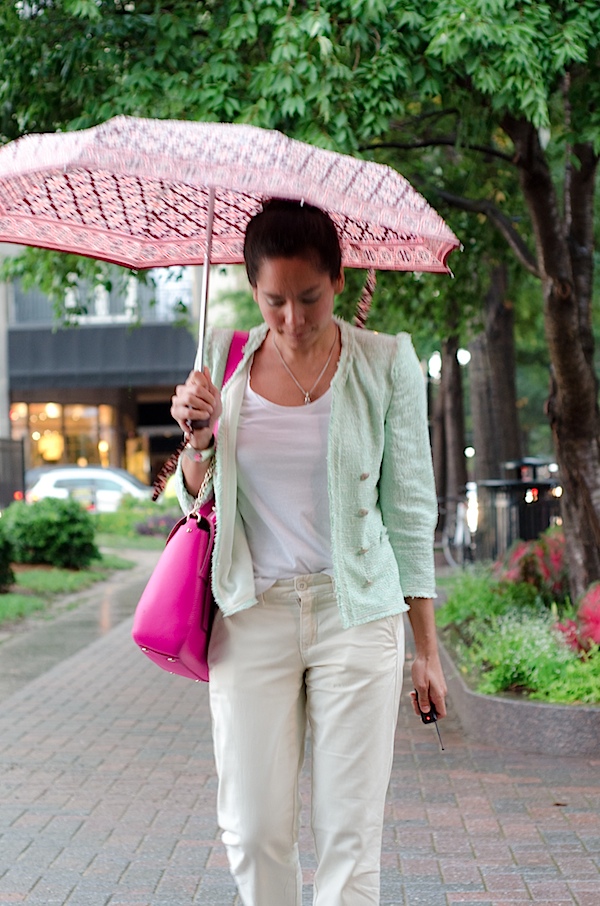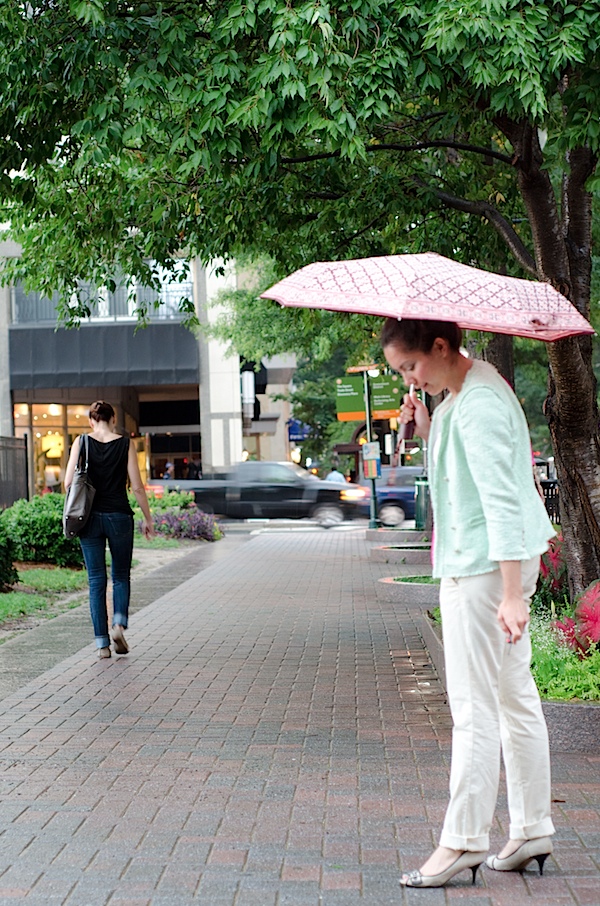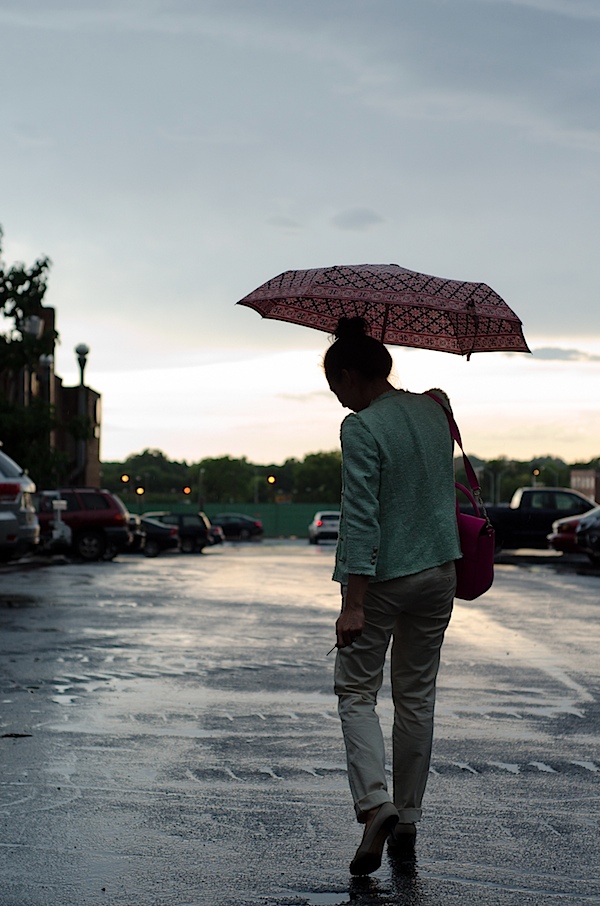 Outfit:
Blazer: Zara
White t-shirt: H&M
Skinny khakis: J. Crew
Peep-toe heels: Banana Republic (old)
Necklace: ASOS
***
In randomness (and you know I like to be random), here's a song I can't get out of my head. I posted this on Facebook, but I thought I'd share here, too, because…well, it's still stuck in my head.
Coldplay – Paradise. I think this is such an interesting song. I like the imagery around the butterfly and flying and the wording seems really clever to me – from "she dreamed of paradise" to "this could be paradise." Food for thought.
What song are you currently listening to on repeat?