It's a rainy Sunday, and I'm in my hometown visiting my family. Our timing is a little poor. Mom is stuck at work all weekend working 12 hour shifts. My sister is out of town at Dragon*Con. But, at least we're able to keep my dad company. We've just enjoyed a delicious lunch at my all-time-favorite BBQ place, Henry's Smokehouse, and dad and hubby are about to head out to do some shopping. I'm enjoying some downtime. I love downtime. Downtime means relaxing, reading, and blogging. I think maybe I'll pick up one of the three books I brought with me after I hit publish.
Anywho…
The question of this post is: tucked or untucked?
Tucked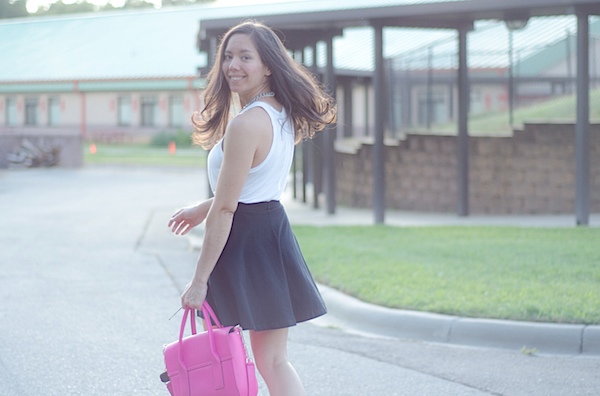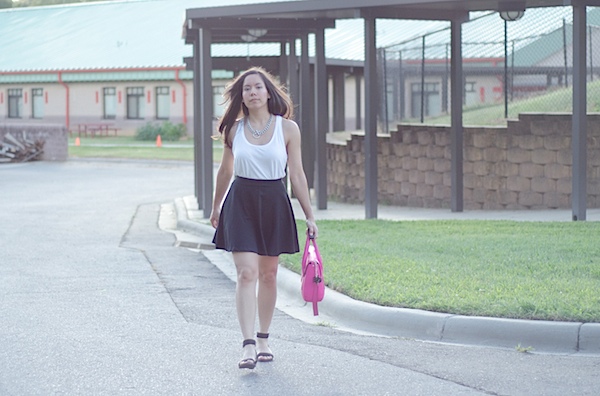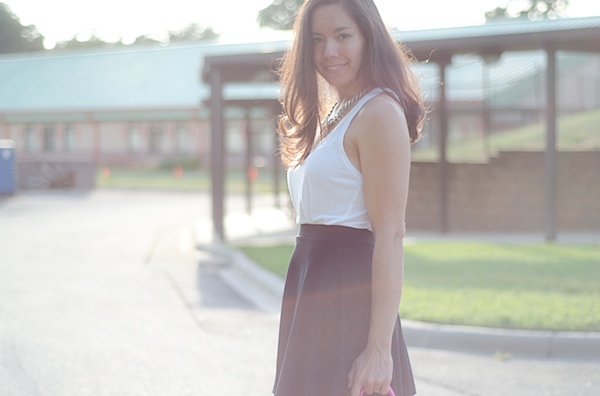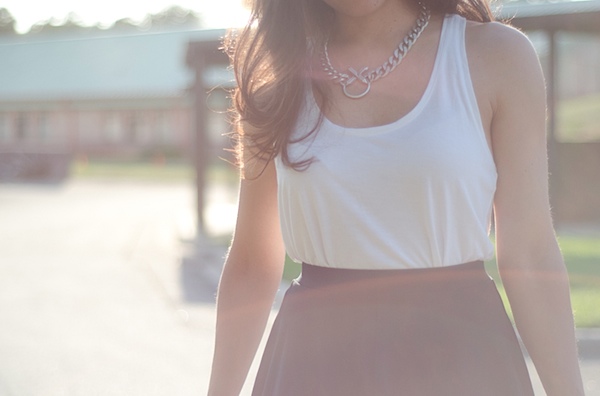 Untucked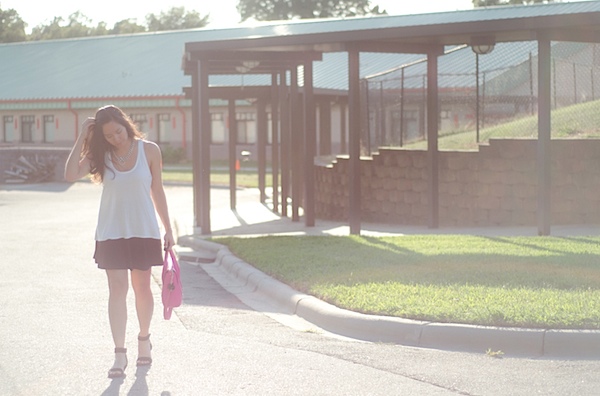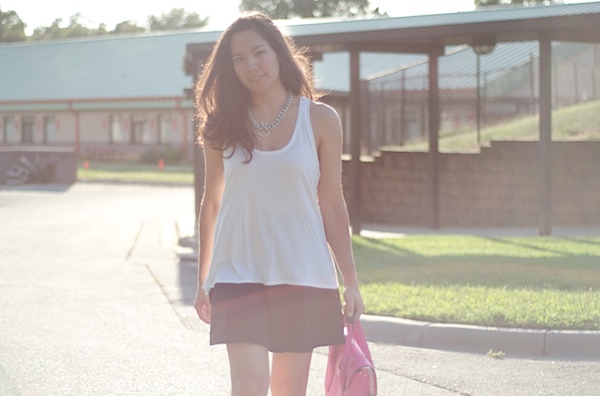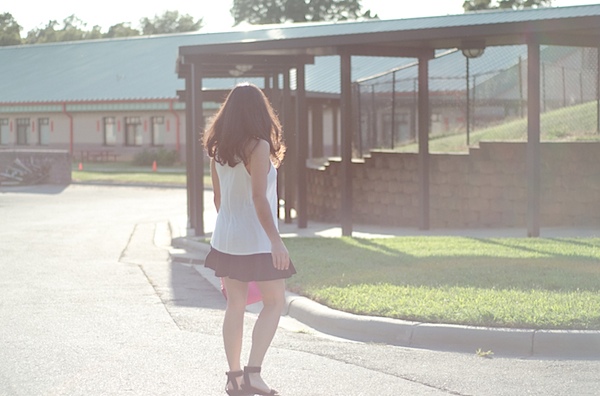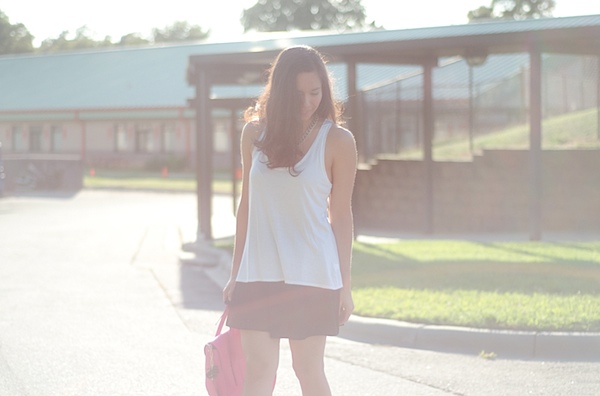 I'm not sure how I feel about the skater skirt. Being a former ice skater, I love the name, even though the skirt doesn't really resemble anything I ever wore during practice or competition. I like it okay, but I think there are other things in my wardrobe that are way more flattering. On the bright side, at least I only paid about $20 for this one.
Outfit:
Skater skirt: Topshop (also seen here)
Tank top: Gap (also seen here)
Shoes: Alexander Wang (also seen here)
Purse: Kate Spade
Necklace: Luv AJ
Thanks for reading! Have a great rest of the weekend! I'm off to do some reading.