Several years ago, I came to Charleston with some college friends. One of them introduced me to The Kickin' Chicken.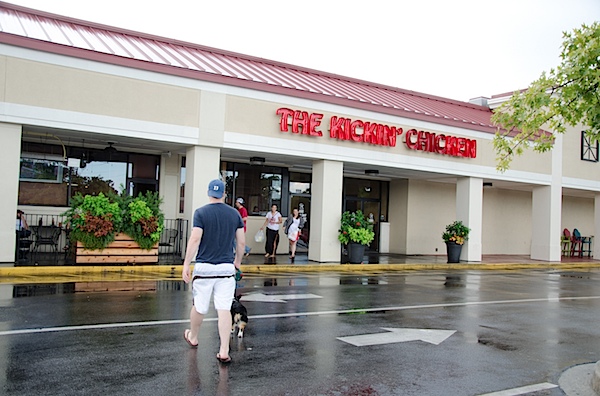 The place has since become a must-stop whenever I'm in town. I crave their chicken sandwich. Crave.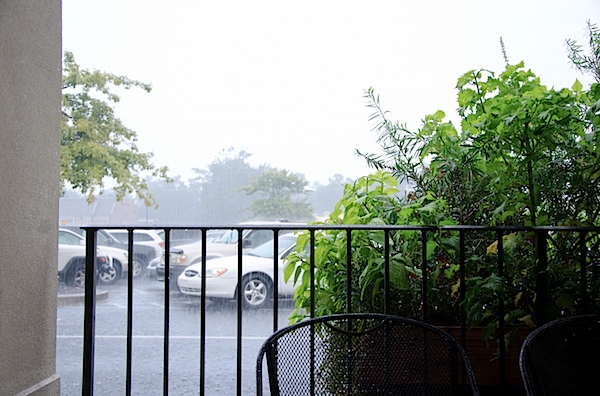 The sky opened up as soon as we left Isle of Palms, and the rain kept coming for about an hour or so afterward.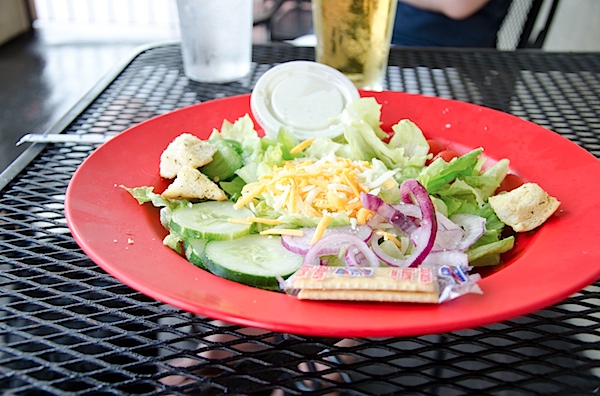 We got a salad to start.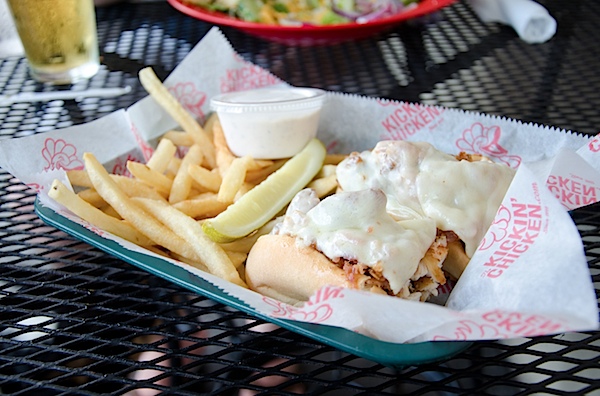 But the sandwich was the reason we were there. This is the Kickin Chicken Sandwich. It's quite possibly my favorite chicken sandwich of all time.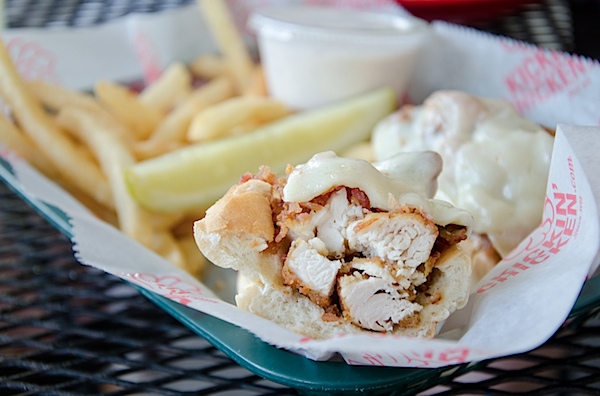 It's a hoagie topped with chicken (your choice of fried or grilled, but I recommend fried for the crisp factor) topped with bacon and then topped with gooey, melty provolone. The sandwich would be awesome all on its own, but then, it comes with an herbed dipping sauce that takes the flavor over the top. I'm sure their other sandwiches and what-not are good, too, but if you're in town, I highly recommend sticking with the classic.
Oh, and if you're wondering about ambiance, I've only been to two locations (they have a couple others in/near Charleston), but it's like a casual, family-friendly, sports-bar-restaurant, sort of like Hickory Tavern (if you have one of those). There were kids playing games inside and a bunch of sports fans decked out in their favorite teams' gear gathered at the bar near the TVs.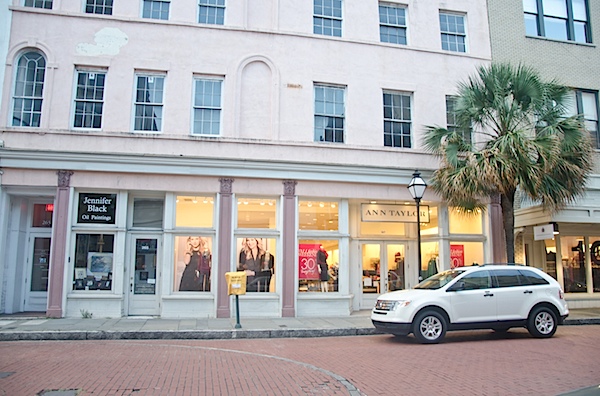 After lunch, we headed back to the hotel to clean up and change and then head out again for shopping! We hit up a couple of the stores on Kings Street.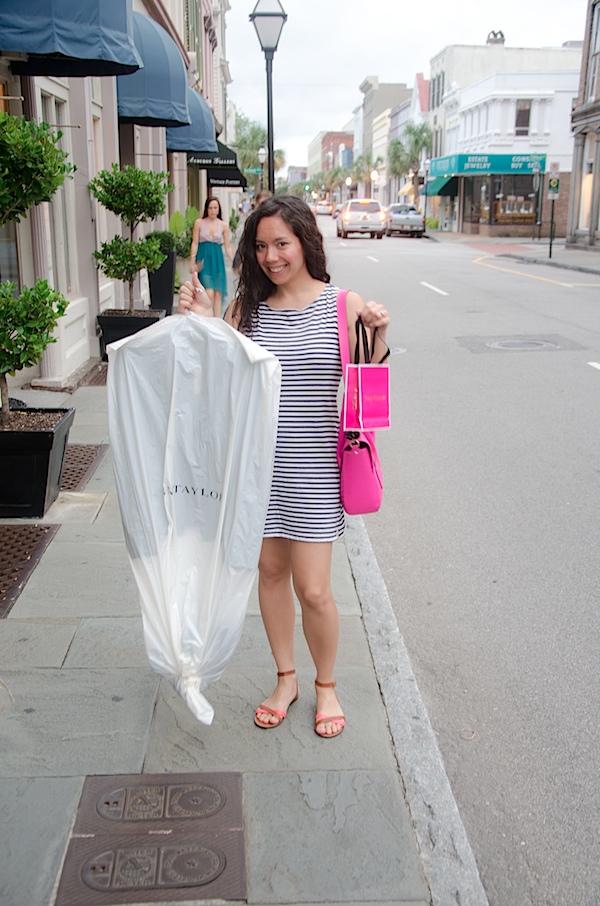 Not surprisingly, I found a couple cool things to buy – some great sale items at Ann Taylor plus some new Juicy Couture jewelry (also on sale…holla!). Can't wait to share them!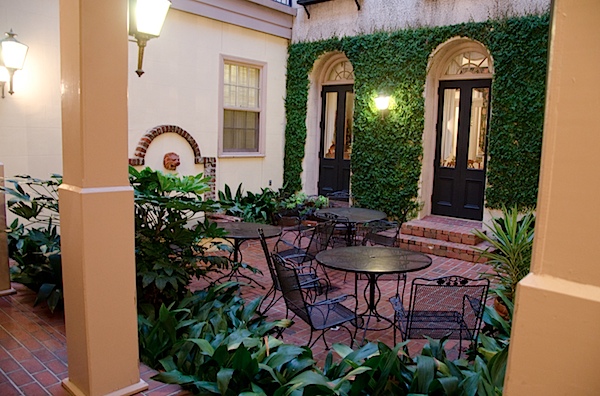 We headed back to the hotel for another costume change before a delicious dinner with some friends from back home. That's next on TCL.
Thanks for reading!