Now that fall is officially here, I'm thinking in layers when it comes to putting outfits together. Mostly because it's pretty cool in the mornings here in the Carolinas and then warm in the afternoons.
I recently purchased this dress off the sale rack at Madewell. I liked it because it seemed easy to dress up or down, like I could easily layer with it, and like it would be really comfortable to wear. I also enjoyed that it was machine washable.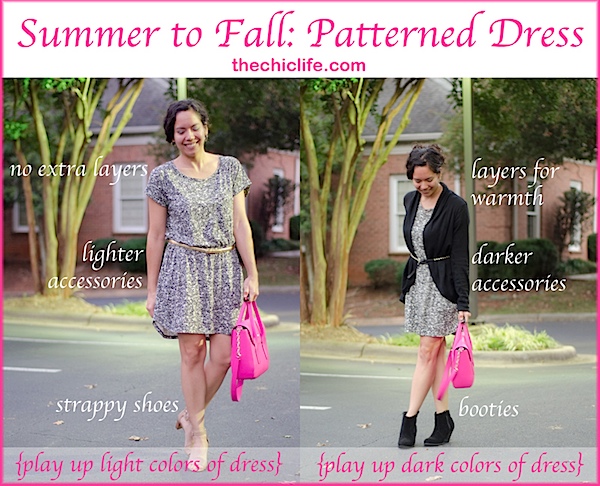 Here are two outfits with the dress, one tailored towards summer wear and one towards fall wear.
Summer
I opted for lighter colored accessories for the summer look, using gold to play with the warm summer sun. Nude, strappy heels help elongate the leg but also keep a lighter feel to the look.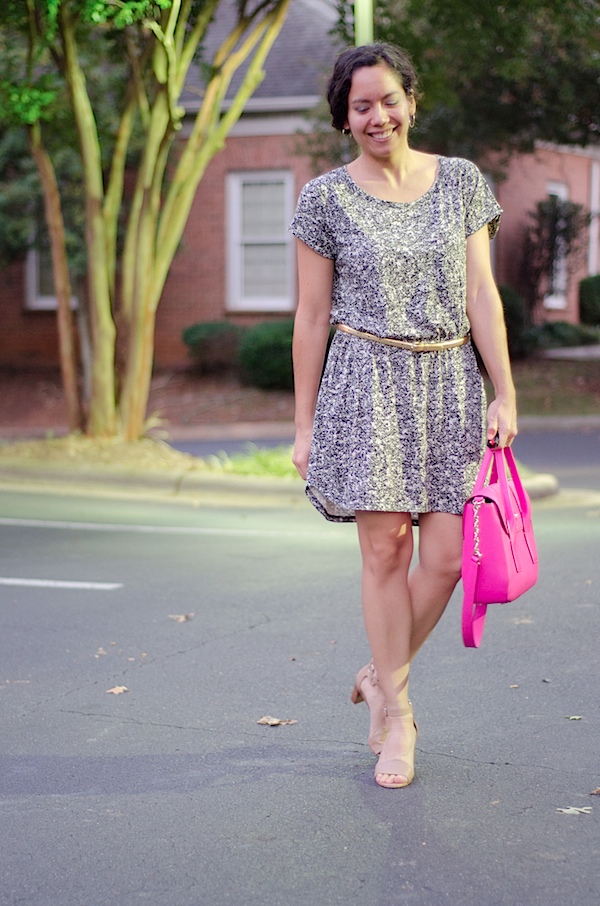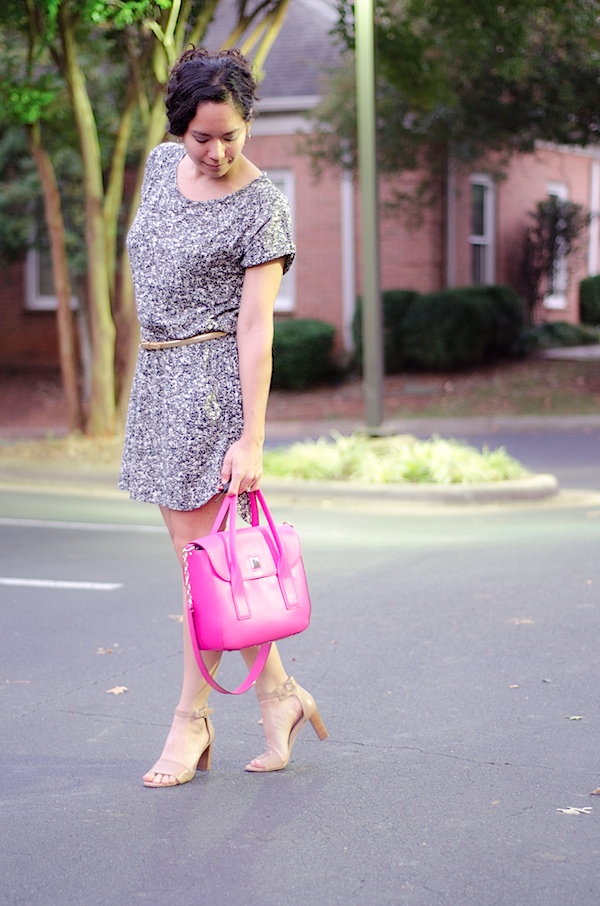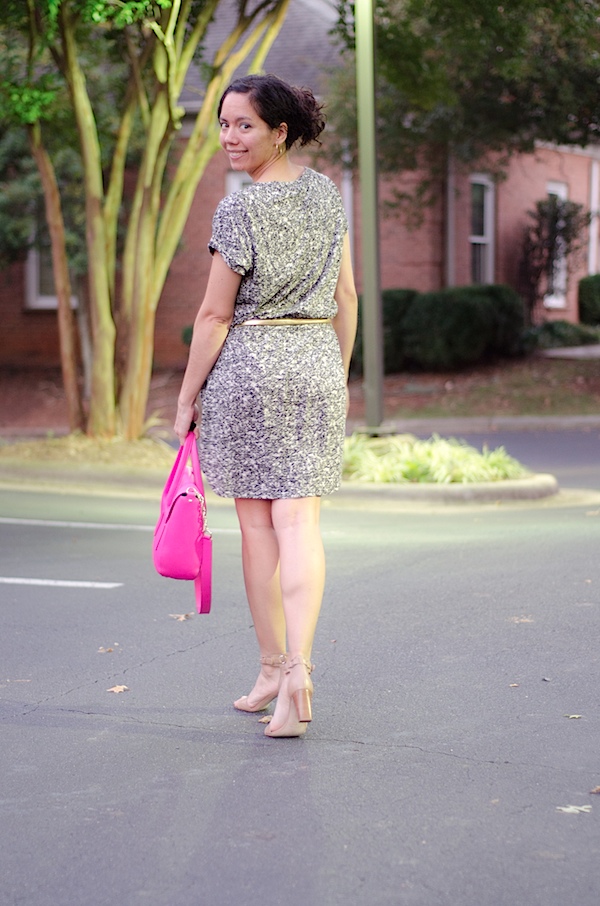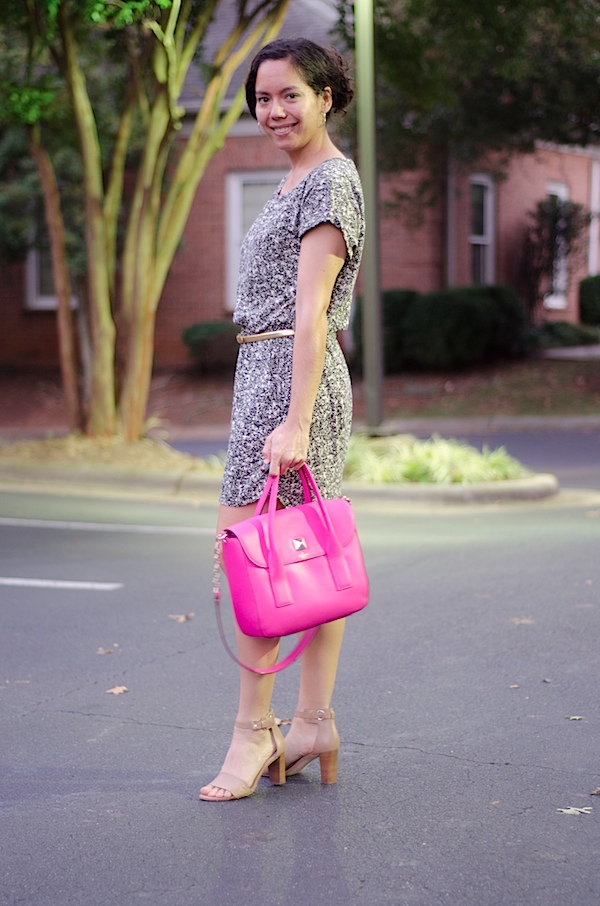 Fall
For the fall look, I played with the black in the dress and added more with the sweater/cardigan and booties. I also went with a black belt, and I used this studded one to play up the other gold accents in my accessories. The belt helped add shape to the look since the sweater is pretty loose-fitting, sans front closures. It almost looks peplum-esque!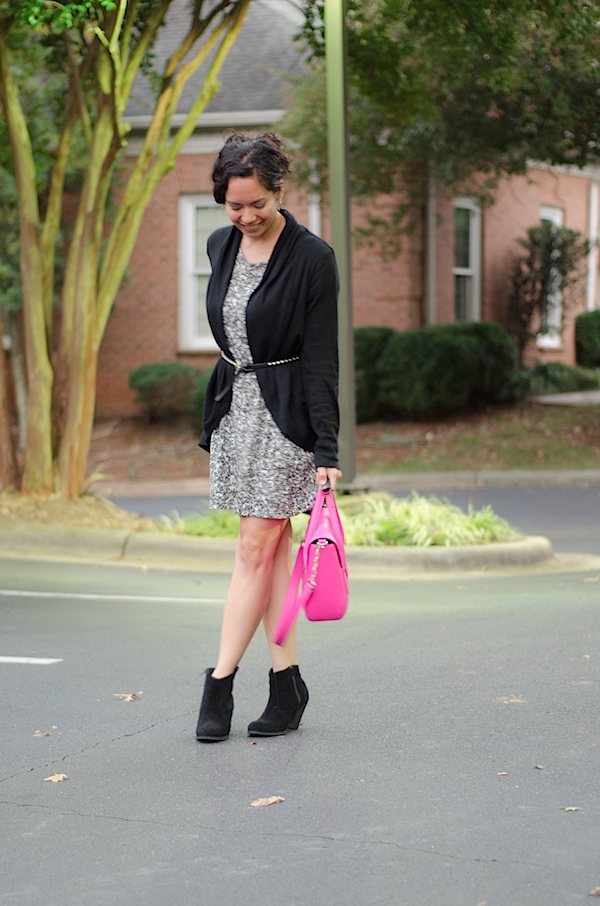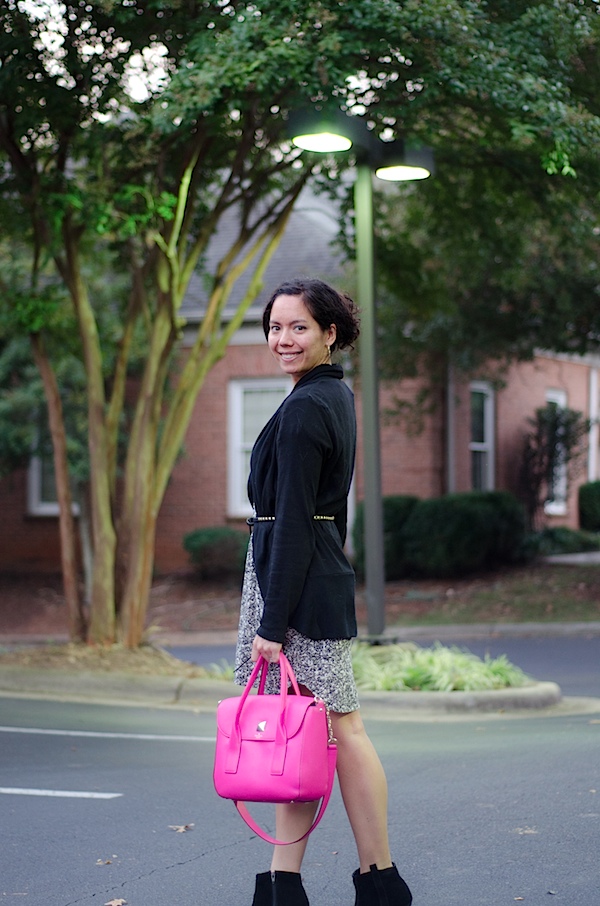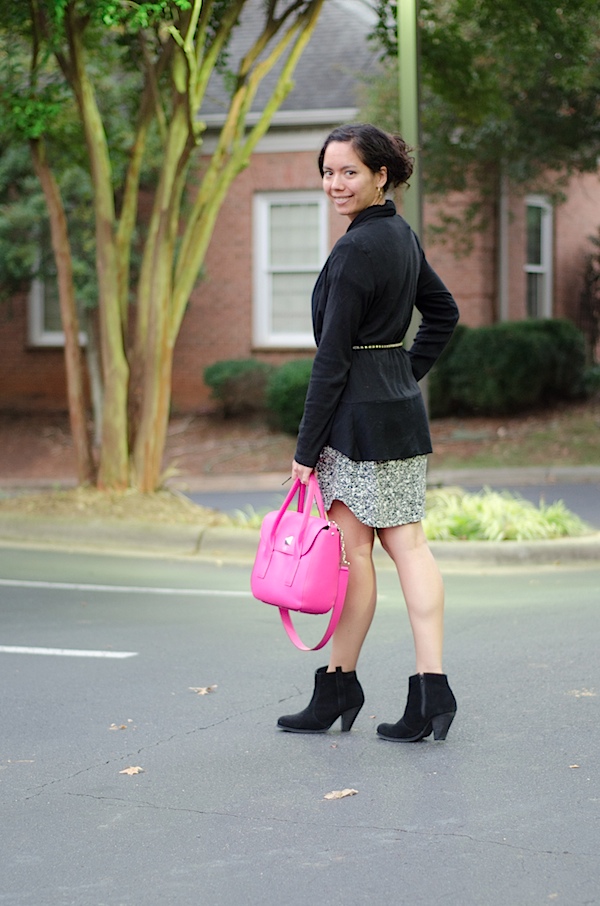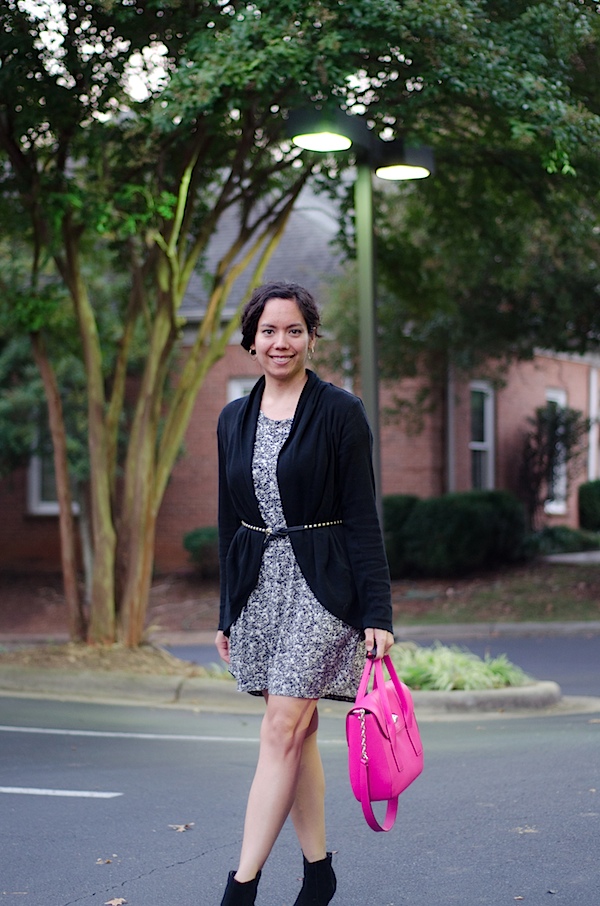 In Both Outfits:
Dress: Madewell
Purse: Kate Spade
Summer Outfit:
Gold Belt: J. Crew
Nude heels: Via Spiga
Fall Outfit:
Sweater: Express
Studded belt: J. Crew
Booties: ASOS
Be sure to check out my Facebook page for an exclusive close-up photo of the studded belt loop.
***
Side story – I tried recording an outfit video today, and it was such a failure. I knew I had stage fright, but now I know I have camera fright (thanks, Madison!), too. Oops. I'll take another look at the video later when I can be more objective, but I'm not sure if I'm going to publish anything with it. I felt so awkward, and I don't like my voice. lol. Maybe I'll do a video without me talking as a compromise? 😉
Anywho, if you'd like to be the first to know when I do upload a new video, then please consider subscribing to my YouTube channel. I've been brainstorming videos I can do, and I think a really useful set would be related to my Parisian Wardrobe posts – what I kept or tossed during my purging, what I'm shopping for, etc. I'll definitely let you guys know what I end up doing as I go. Click here to check out my YouTube channel.
***
And speaking of YouTube videos, I ended up deleting the first Bailey at the Beach video and replacing it with this new one with better music. Check it out:
The song is called "Singing with Tea" and it's by Heidi Harris. You can check out more of her music on Sound Cloud by clicking here. You can download the song for free on the previous link. I also recommend checking out "Quietly."
***
Thanks for reading! 🙂
Reader question: What's your favorite way to transition an outfit from summer to fall?