I love this fun necklace I got from Juicy Couture (on sale) recently. My favorite part, besides the bling factor, is that it's made of different colors and metallics, so it goes with pretty much everything. I love versatile pieces, and I like how it ties together silver and gold accessories.
I wore this outfit to go shopping with my sister at the mall. The low wedges made walking around quite comfortable. Plus, I'm trying to rock open toed shoes while I still can.
Anywho, sorry for being short on words, but it's almost midnight, and I'm zonked! I worked, taught Zumba, and then decided it would be a good idea to try out a new variation of this macaroon recipe. It's going to dehydrate overnight, so I'll find out how it tastes in the morning! *fingers crossed*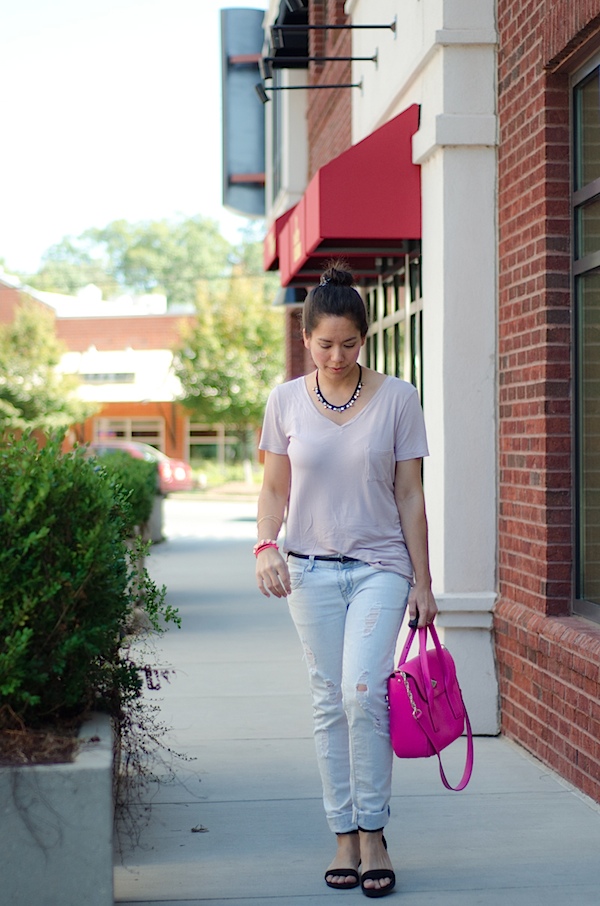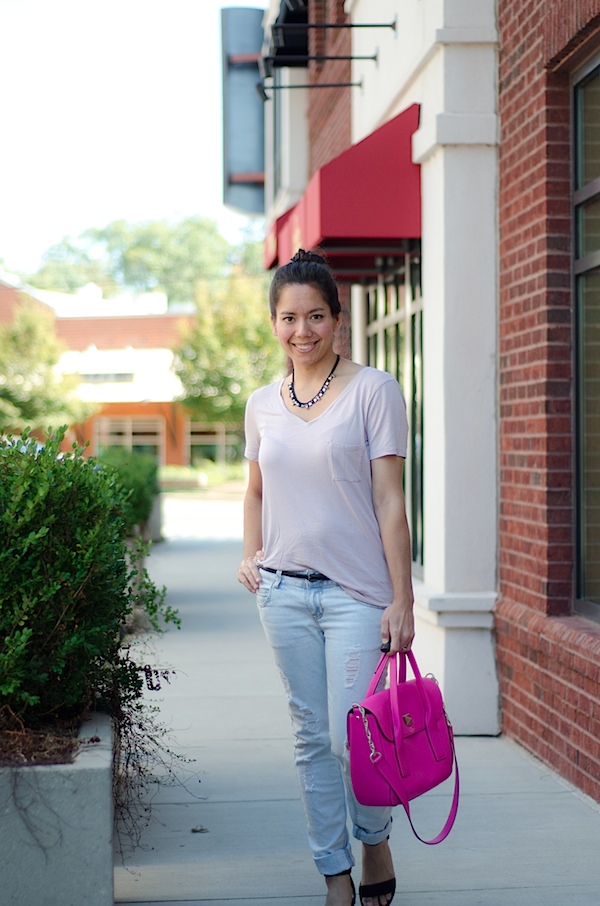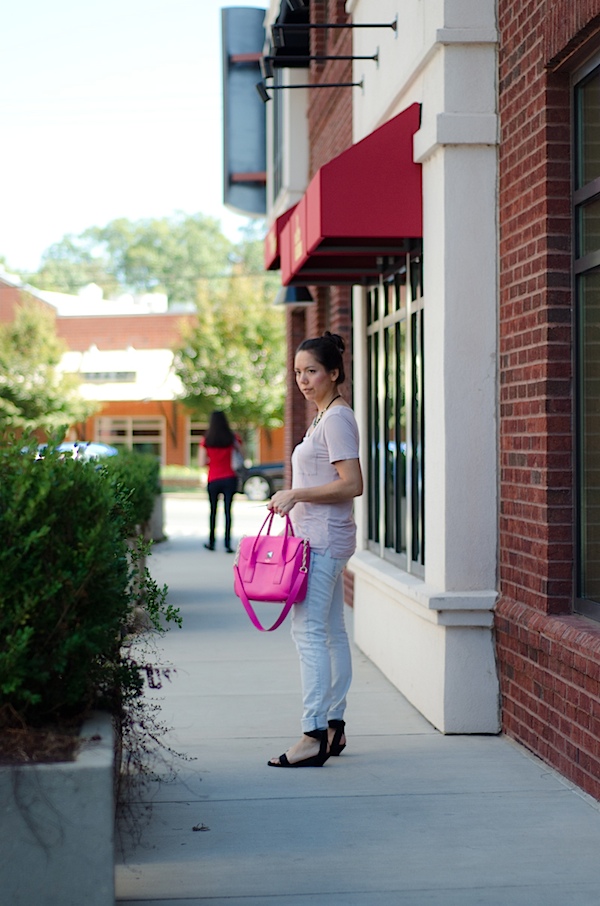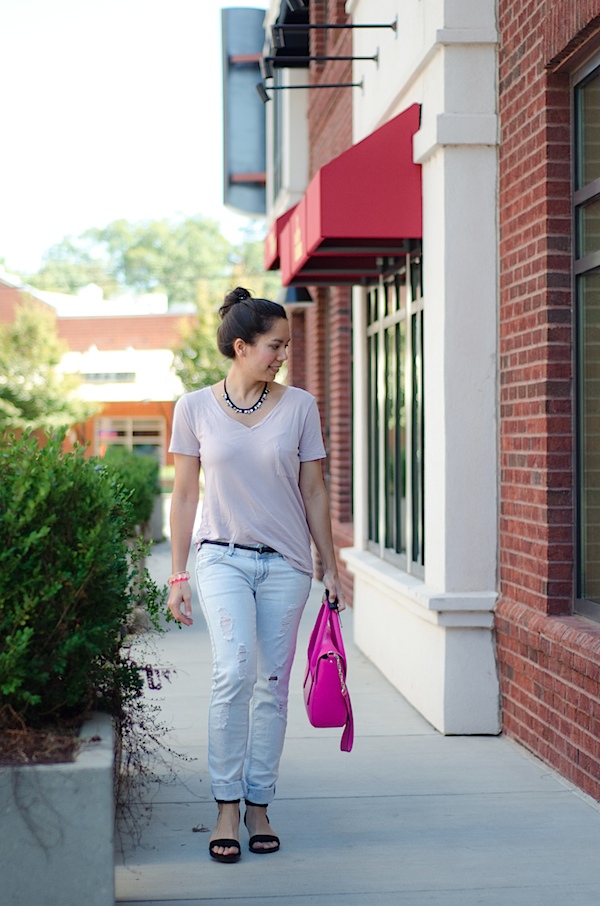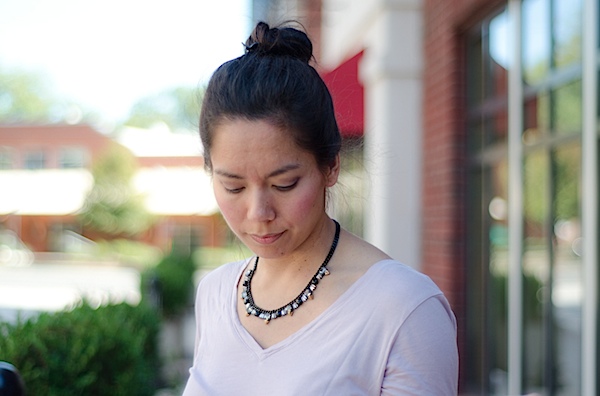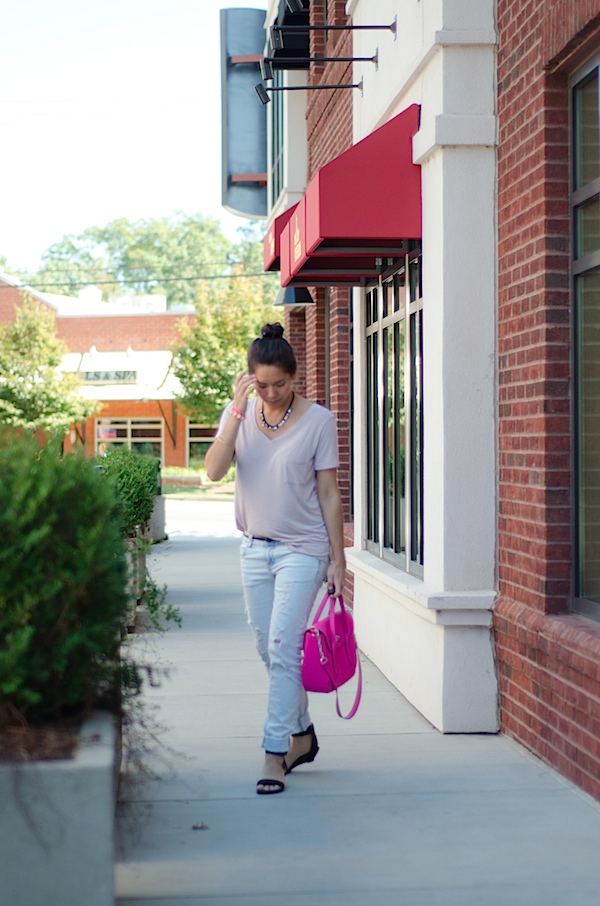 Outfit:
destroyed skinny jeans: Zara
t-shirt: Gap
shoes: Alexander Wang Vika Wedges
belt: J. Crew
necklace: Juicy Couture (scored on sale)
purse: Kate Spade
Hope you liked the summer-to-fall transition outfit I posted yesterday. If you didn't see my notice on Facebook, I actually updated the post with a new photo collage. Click here to take a look.
***
Click here to get free TCL updates delivered to your inbox!
And I'm going to be uploading a new video to my YouTube channel soon. Subscribe to be the first to see it! (It'll go live there before I post about it here on the blog)
***
Thanks for reading!