Every time someone visited Charlotte and wanted a brunch recommendation, I always suggested they go to Pewter Rose…and that they get the bananas foster french toast. It was my recommendation for visitors, out-of-town guests, and locals. Sadly, it looks like I'm going to have to find a new brunch recommendation because Pewter Rose is closing after Sunday night. As in tonight-Sunday-night. I couldn't believe it when I read the article about Pewter Rose closing on charlotteobserver.com, which was only published on Friday. I knew what I had to do.
I immediately decided to use my Eat in Month cheat pass to enjoy one last, delicious brunch at Pewter Rose.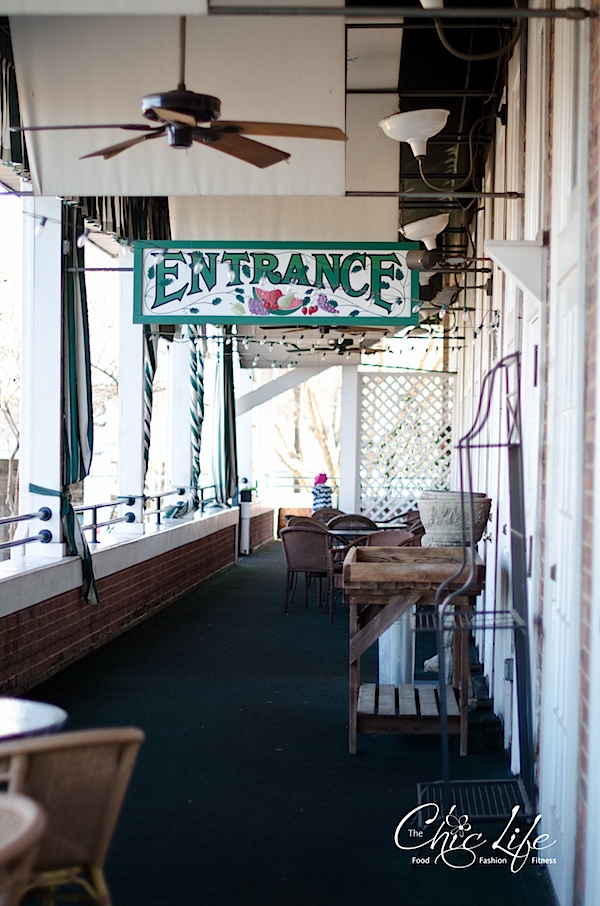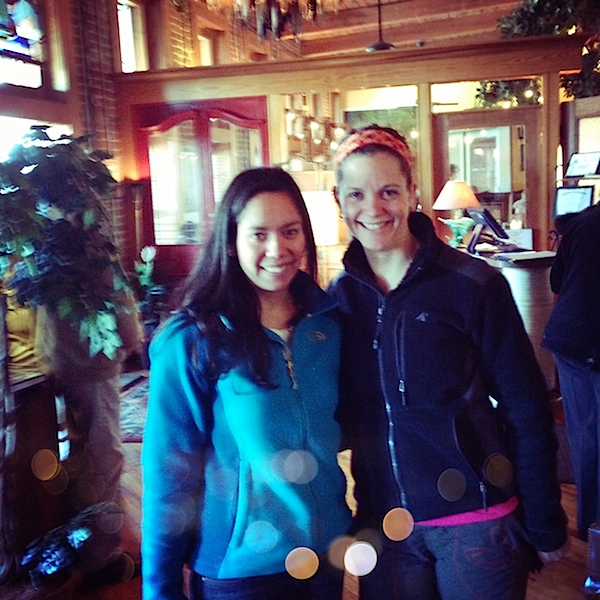 My friend Sarah and I headed over to Pewter Rose after Saturday morning Zumba. We were greeted by Susie, the owner, who was working as the hostess and greeter. I told her how much I'd enjoyed my visits to Pewter Rose over the years and that I'd miss them. Pewter Rose was one of the first fancy restaurants I went to after graduating college when I could finally afford more than Ramen. It was a place I visited with hubby when we were dating. We even had our first Valentine's date at Pewter Rose.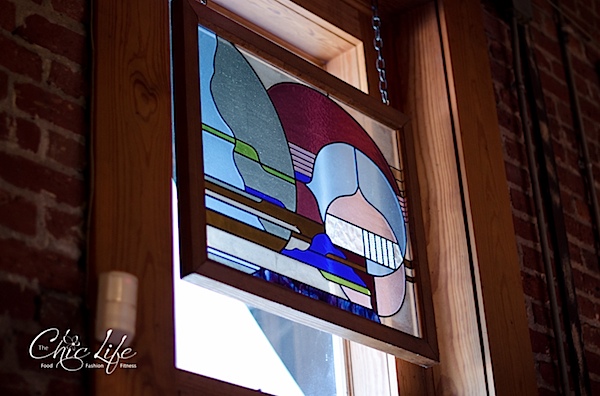 Though I've been to Pewter Rose many times before, the thought of everything going away soon inspired me to try to capture photos of little details throughout the restaurant – things I never noticed before.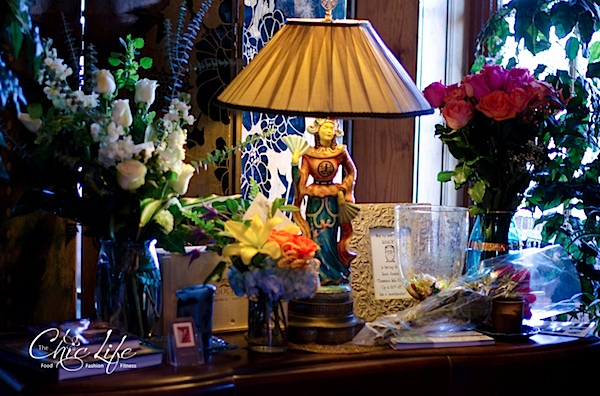 Many people brought flowers, which were displayed near the front door. The entry way was packed with patrons, and there was a steady stream of people coming through the door. I was happy to see so much support for the beloved restaurant.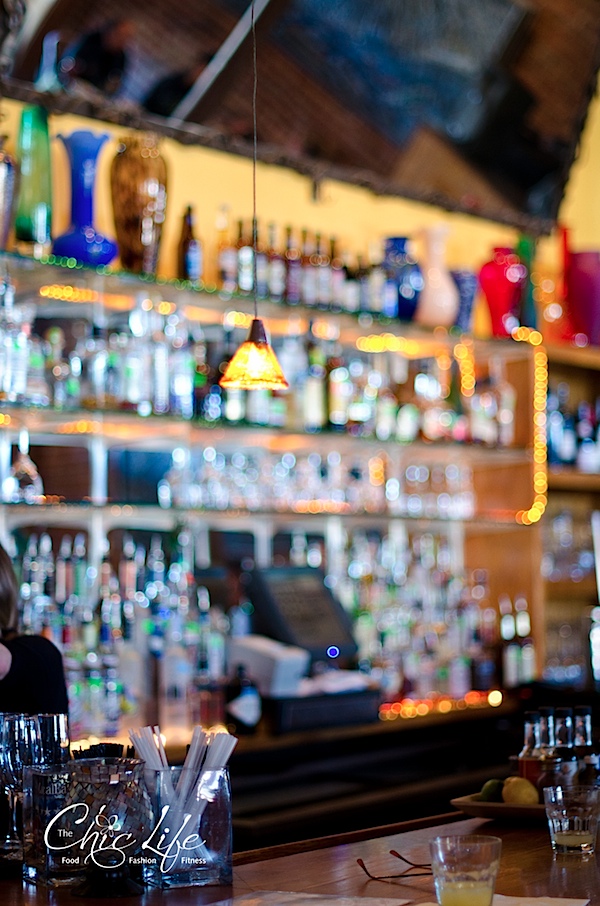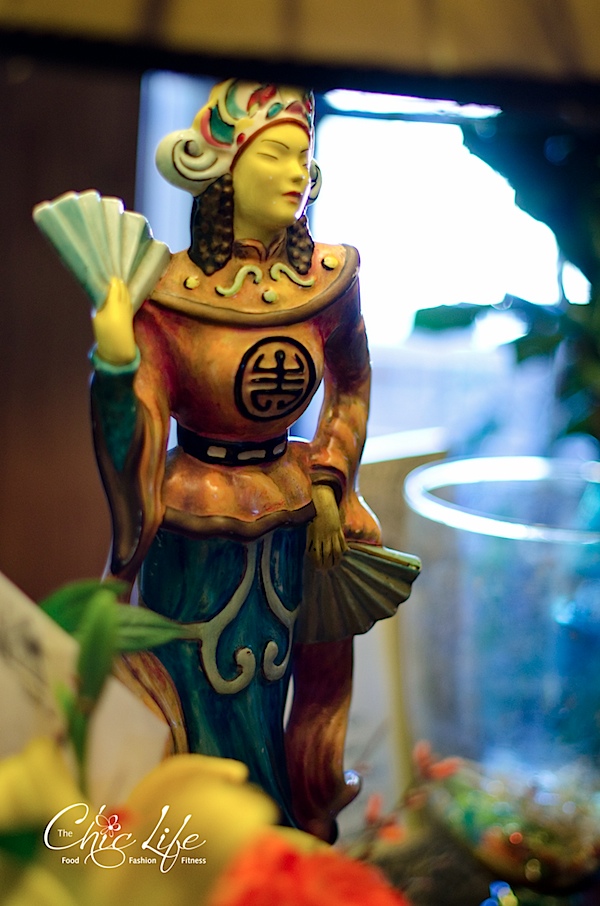 Loved this pair of Asian-inspired lamps.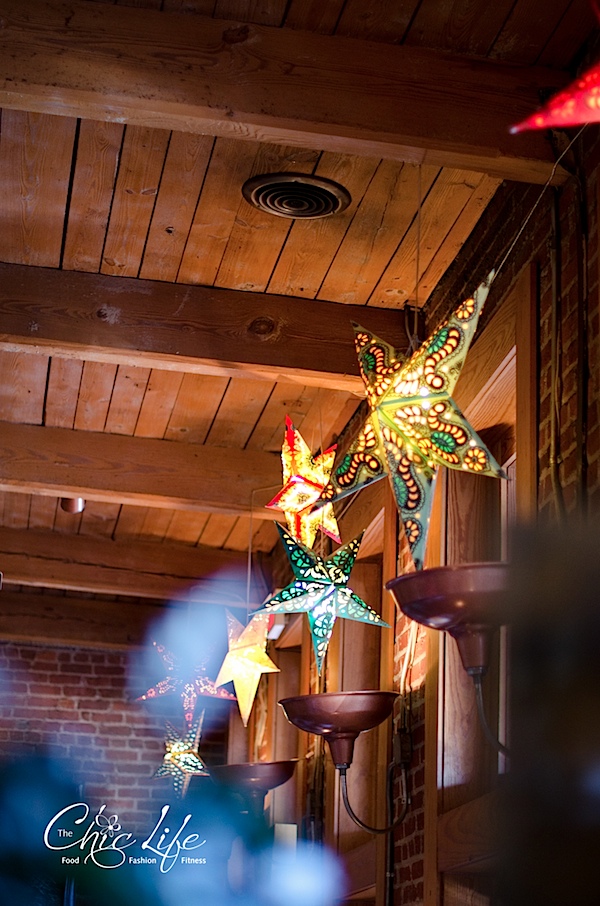 And the colorful, star lanterns were always fun to see.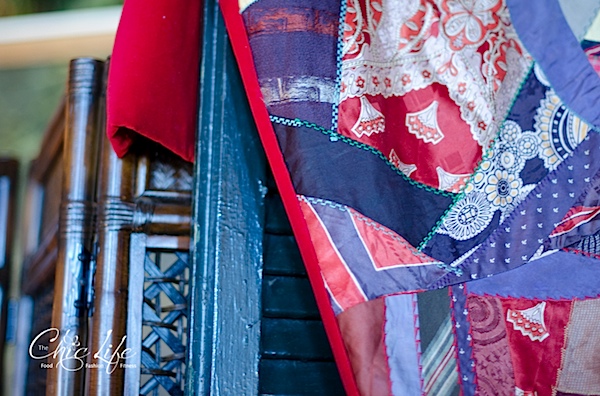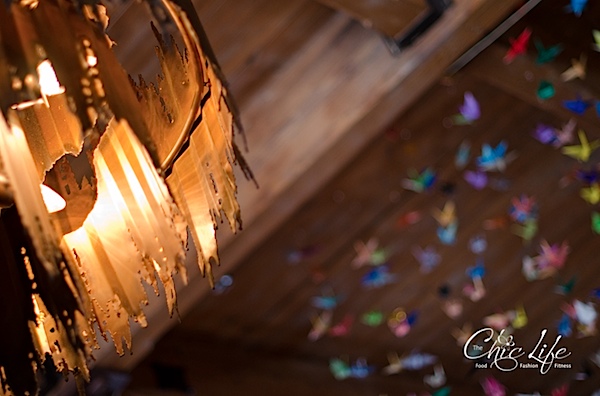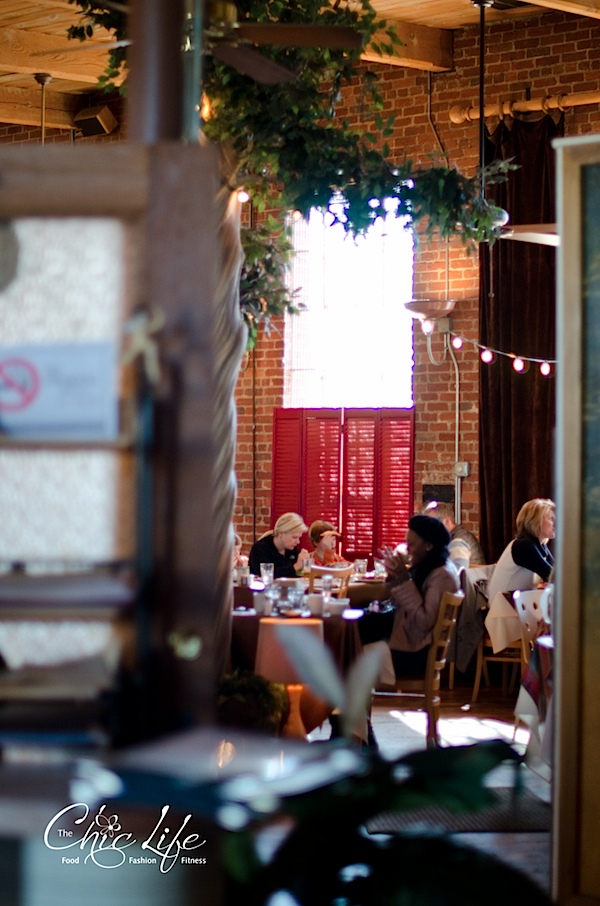 I loved the atmosphere inside – open, airy, cheerful. At night, it was romantic.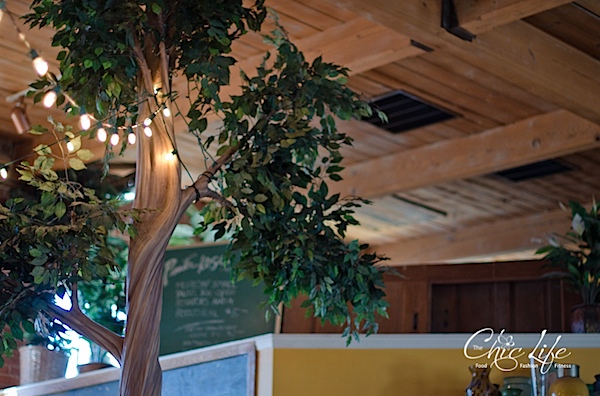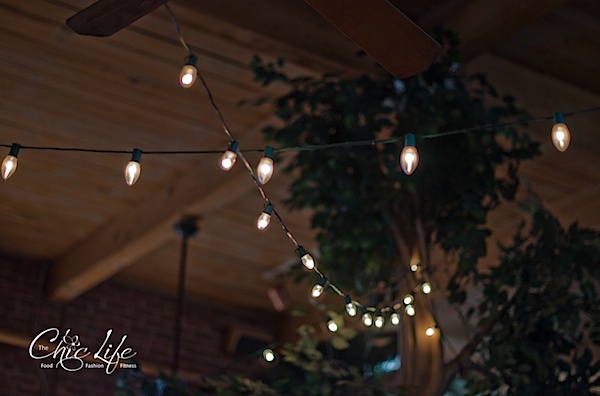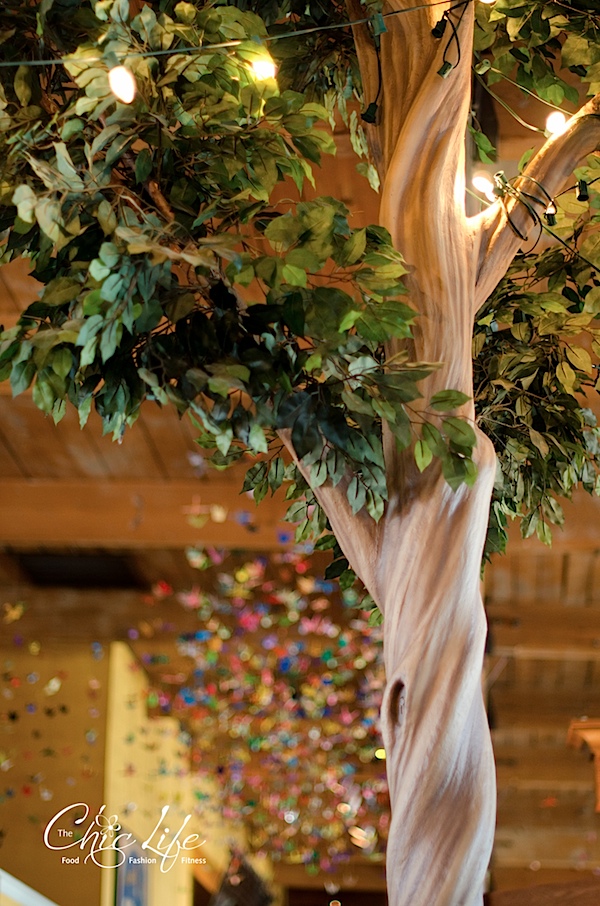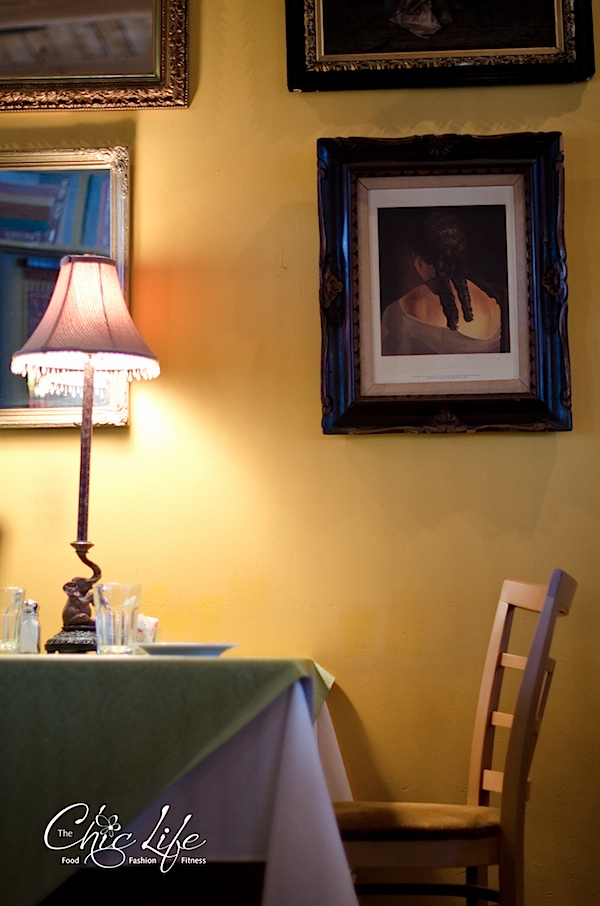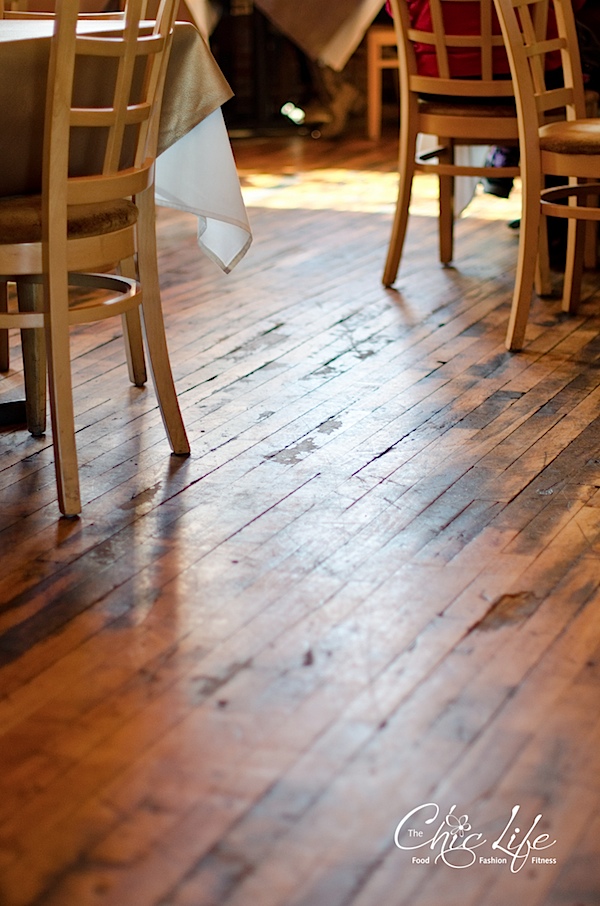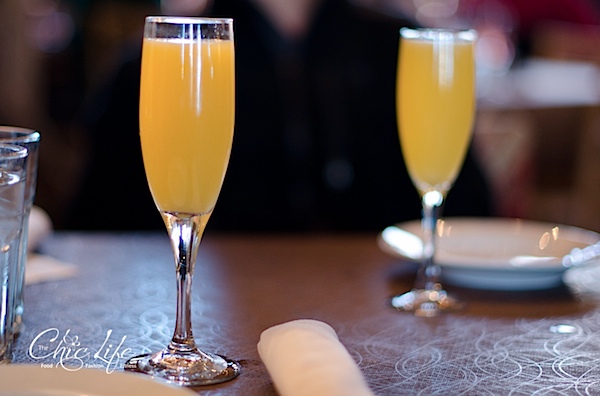 We ordered mimosas to drink.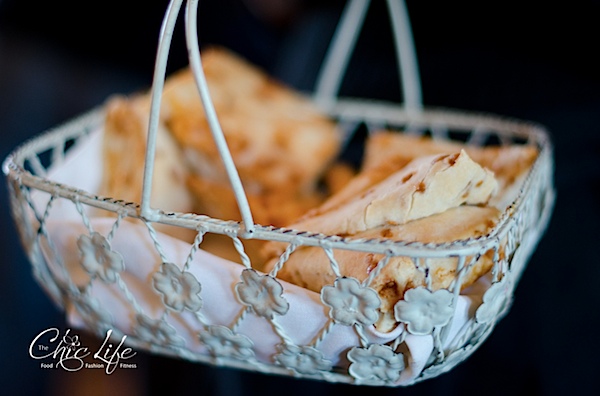 And we were especially looking forward to a visit from the famous butterscotch scone basket.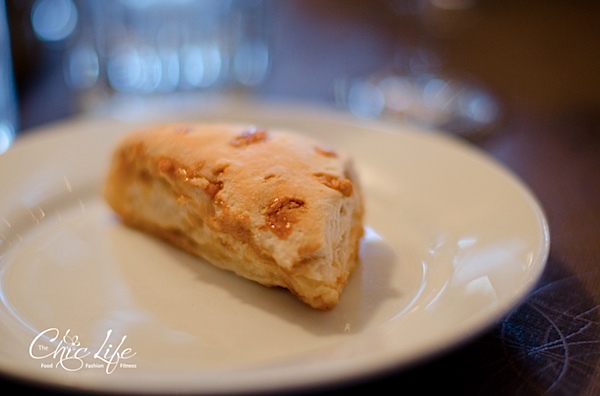 I definitely ordered more of these to go. That's right! I'm freezing some for later.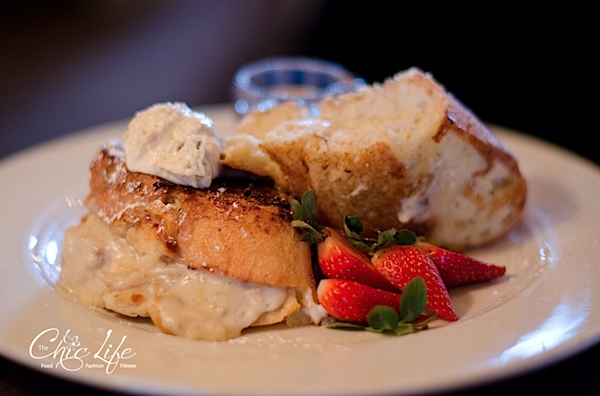 Sarah and I shared a couple dishes – the bananas foster french toast (my personal favorite)…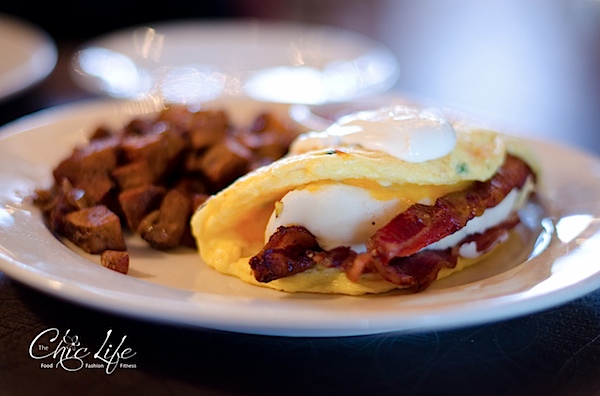 …the mashed potato omelet…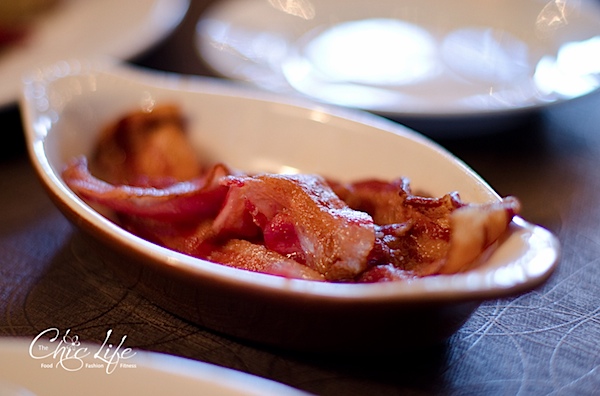 …and bacon.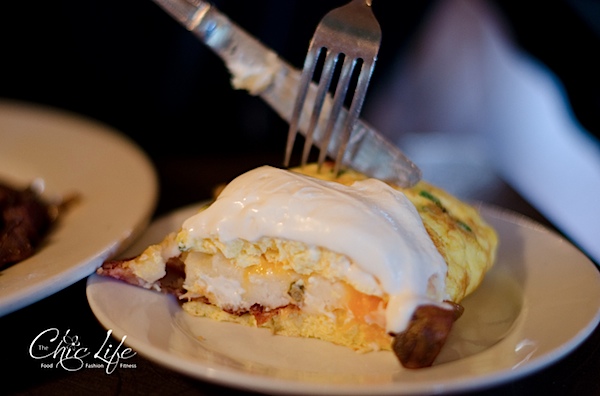 Yum…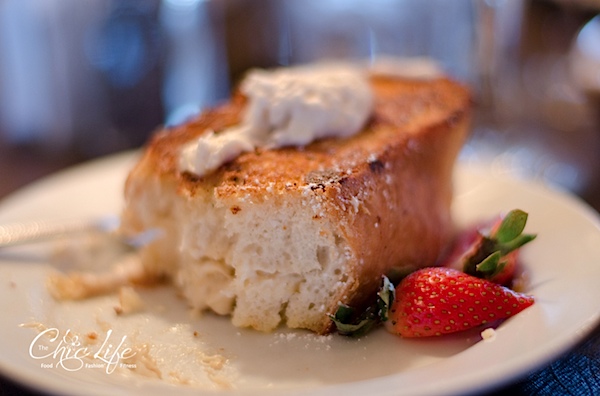 …and yum!
Everything was as delicious as always. The french toast was tall, fluffy, and filled with a lightly-sweet, banana cream. As always, I didn't even need the maple syrup. It was good enough straight up. The mashed potato omelet was wonderful, too. I loved the play on potato ingredients in the dish – bacon, cheese, chives, and sour cream. Sarah and I savored each bite, knowing it was the last time we'd be able to enjoy it. It was definitely the best possible use of my cheat pass just to enjoy the experience.
I even managed to have some leftovers to share with hubby.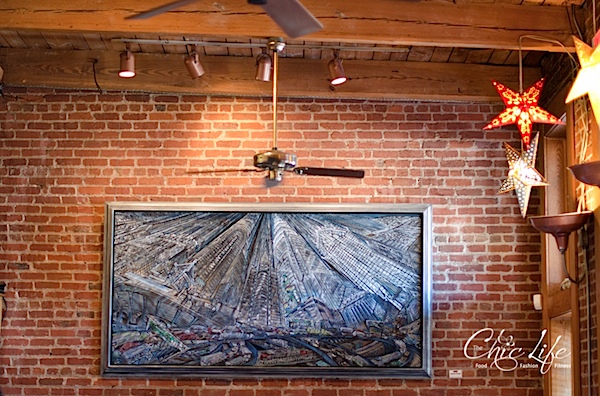 On the way out, I noticed this large piece of art on the wall. We had to take a closer look. It looked almost like carved wood that had also been painted. I'm still not sure what it was made of, but it was quite intricate and had many levels of texture.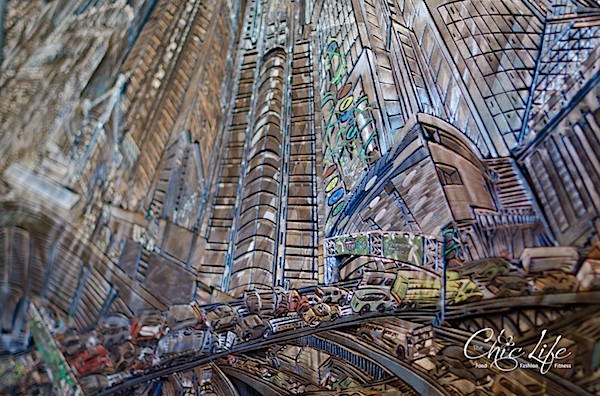 The up-close photo yielded a different view that I didn't even see with my eyes. It was pretty cool to see the difference between my viewfinder and what was right in front of my face. The camera seemed to make the art come to life.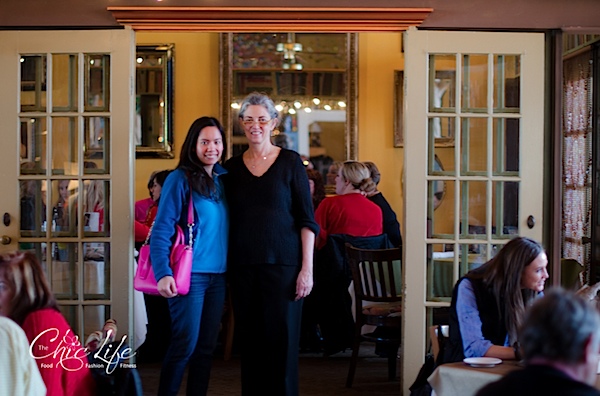 And before leaving, Susie was nice enough to take a moment for a quick photo.
If you're reading this on the date of publication, you can still get one more brunch or dinner until tonight. If you're reading this after, there will be a farewell party on February 20th, 2013. Check out the Pewter Rose Facebook page for details.
To Susie and the fabulous Pewter Rose staff, thank you for the delicious eats and the many wonderful memories. Best of luck to all of you!