Yea, I put "Bailey" in the title so you'd look at this post. I know you like him more than me, and I'm okay with that. But first, I must share some photos of my eats over the weekend.
Actually first-first – I must send you all a big thank you for supporting The Chic Life in so many ways. We hit a new milestone today – 1,300 likes on Facebook. Woohoo! I'm so excited, and I hope I can continue providing great blog posts, fun photos, and other randomness that you enjoy. Thank you so much for reading, subscribing, liking, and all that jazz. I truly do appreciate it.
As I mentioned the other day, Eat in Month really has me eating better than I have in recent months. It's a refreshing change, and I'm really enjoying it. The planning ahead part is a pain in my a$$ (just to be honest), but I'm really enjoying the eats, themselves. Here's stuff we had this past weekend…
Friday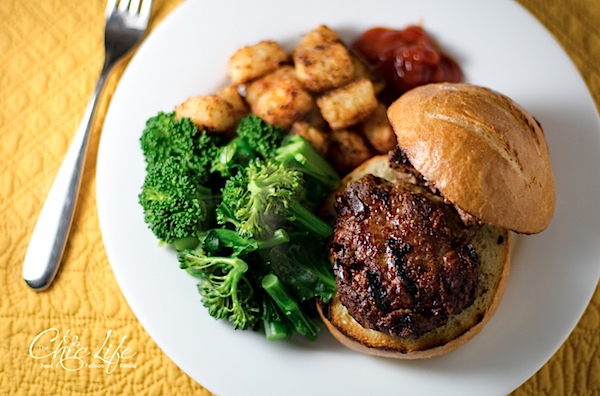 We grilled (Earthfare) burgers on Friday night and had them with tater tots and steamed broccolini.
Saturday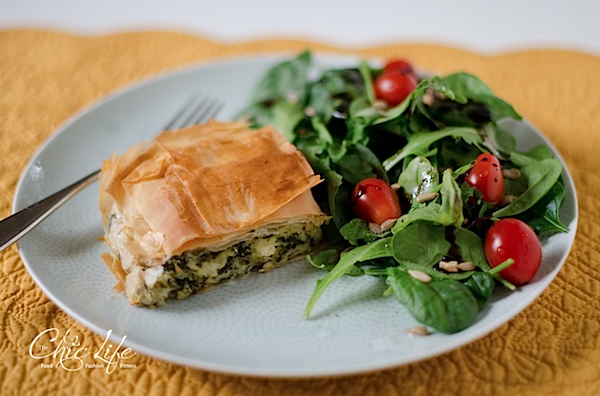 After Saturday morning Zumba, my friend Sarah and I hit up Atherton Mills to stock up for Eat in Month. While we were there, Sarah discovered that one of the vendors who actually normally sells handmade jewelry (Skye Turtle) was also selling homemade spanakopita. Since hubby had texted me that he ate all the turkey lunchmeat (and I thought this sounded better anyways), I figured this may be a good purchase for lunch. I re-heated it in the oven and served it with a simple salad with sunflower seeds, cherry tomatoes, and a drizzle of fig balsamic vinegar.
Sunday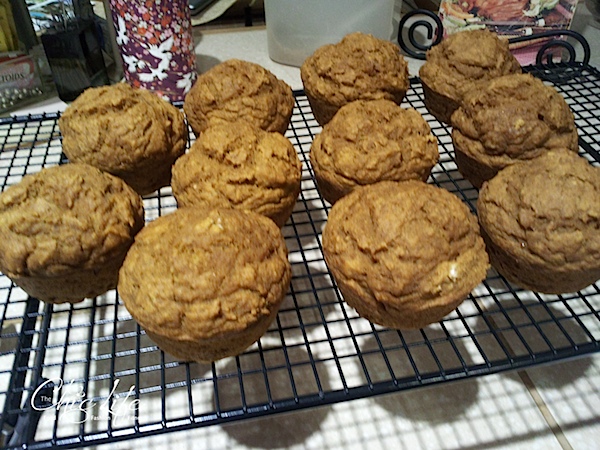 My sister recently emailed me this photo from when she made my Pumpkin Pie Muffins…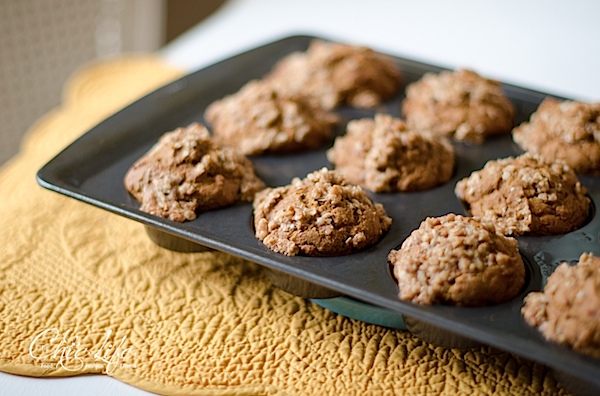 …which inspired me to whip up a batch for Sunday breakfast/brunch. I didn't have pumpkin seeds, so they weren't quite as pretty as the original batch. But, more importantly, they tasted darn good, which is all I really cared about.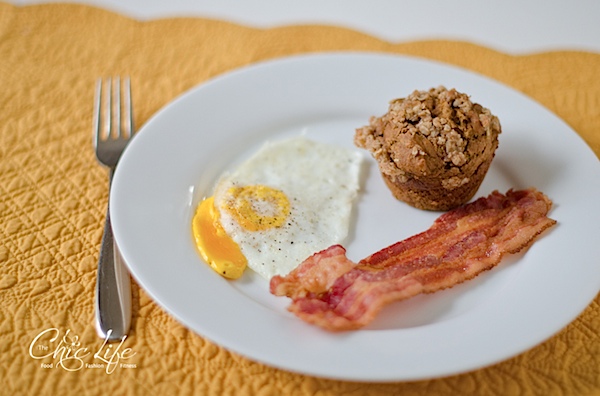 We had them with eggs and bacon because that's how we roll.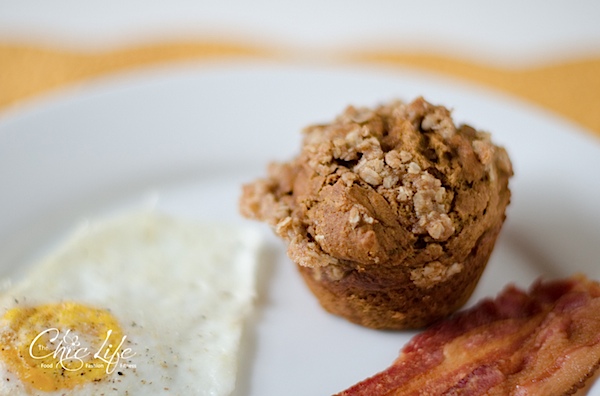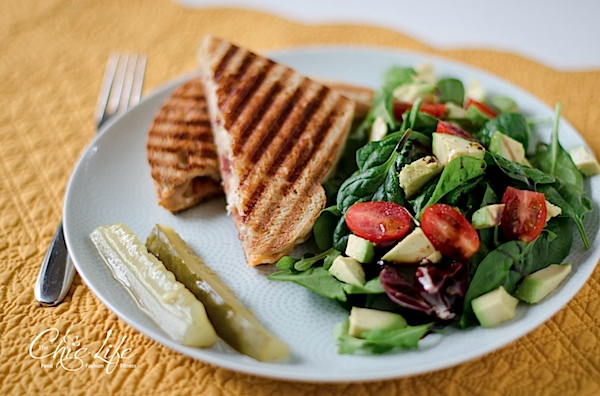 And for lunch, we had mesquite-turkey-muenster-bacon paninis, salads, and homemade pickles (that my family made).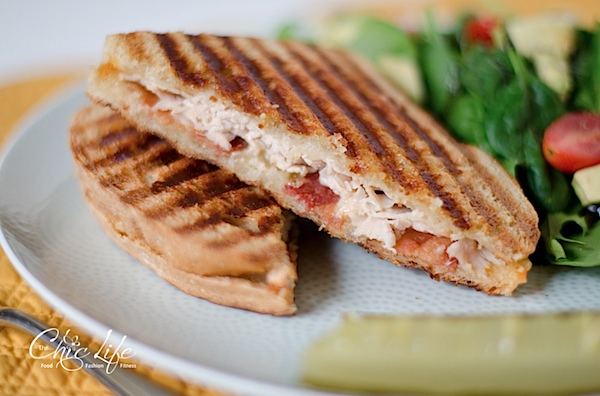 The bacon made a second appearance for the day since we didn't get enough at breakfast, apparently. And everything is better with bacon.
Bailey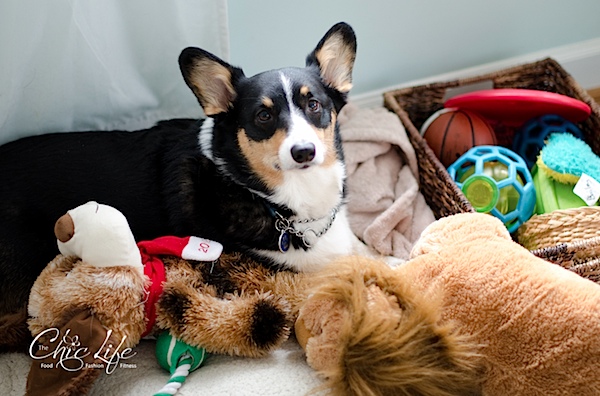 Oh, and here's the Bailey photo I promised. Happy? He's really happy in this photo. He has a slew of stuffed friends to keep him company. You should see him carrying these giant things around the house. It's really cute. The blue and yellow orb in the basket in his new favorite toy…probably because we fill it with treats that fall out of the side when he rolls it along the floor. It's hard to trump a treat-yielding toy.
***
I've slowly started adding new recipes to the Eat in Month Pinterest board, but you can click here to check it out and follow as I find new recipes to share.
Hope your 2013 is off to a fantastic start!