Hello everyone!
Hope you all had a fabulous weekend. I must admit, I was eating out a lot in December, so I wasn't sure how Eat in Month would go this year. But so far, It's going swimmingly. Seriously, I'm eating so much better. I have photos of eats from the weekend to share later, but first, I'd like to share an idea for an emergency dinner.
One of my favorite things to keep around for when I'm in a bind is a good rub. When I'm really busy or have an extra-long day, I don't want to have to think about dinner. I just want something good to eat that's preferably cheap and fast. Rubs take out the thinking work. Just rub onto protein of choice and cook. Add simple sides. Done. No making a grocery list or following a recipe. Seriously, busy people, take note.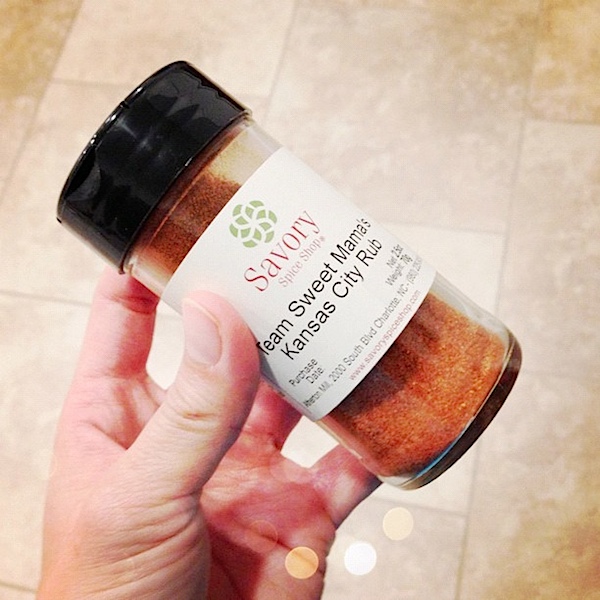 I think I've smelled every rub at Savory Spice Shop now. This one, Team Sweet Mama's Kansas City Rub, is my favorite for chicken. The name makes me giggle, but this stuff is great. I rub it onto chicken breasts and then grill them. Two ingredients. Total deliciousness.
You can order the above online (or find it at your local SSS store) or you can try to make your own. There are tons of recipes out there just a quick google search away. I even have a recipe for one (click)!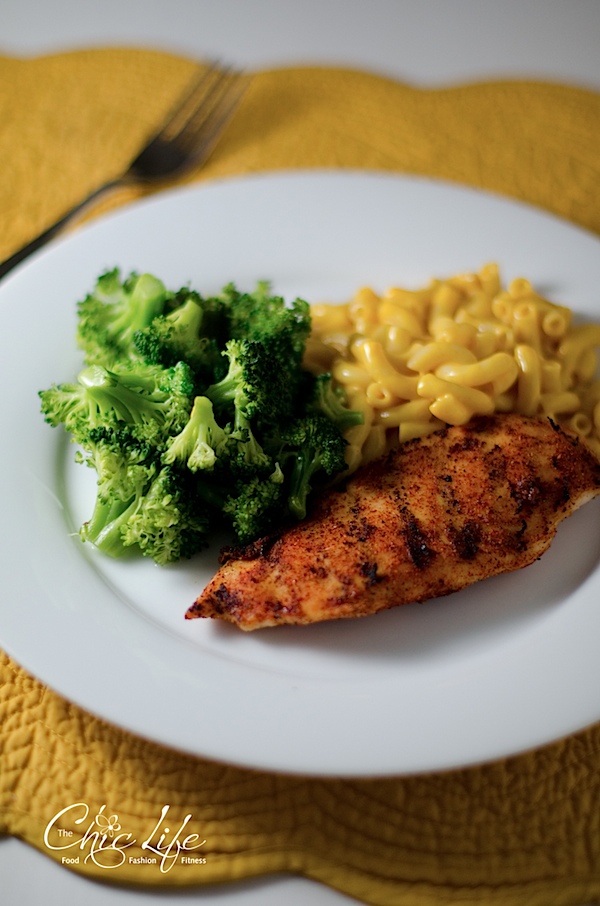 Hubby was a sweetheart and made dinner on Thursday night while I was at Zumba. He made grilled chicken with the above rub, plus steamed broccoli and mac and cheese. I know you guys know I'm into clean eating and all, but that's what I strive for…most (the majority?) of the time. I don't have any rules about 100% clean eats. I'm all about making the better choice. I recently stocked up on Annie's mac and cheese when I found it on mega-sale. I know it's processed, but I've read over the ingredient list, and it's way better than some other processed options out there (that shall go unnamed). And anyways, when your man says he wants to make dinner while you're dancing with your girlfriends, you eat it with a smile. Am I right, ladies? I thought he did a great job with dinner!
Reader questions: What do you turn to when you don't want to think about what to cook for dinner? Do you have any simple tricks or flavorful ingredients you use?