We decided to do things a little different this year and pit stop at the beach on the way to Zumba Convention since we were road-tripping it. For the past two years, I've just flown straight down to Orlando, but adding a mini vacation sounded like a great idea. It was!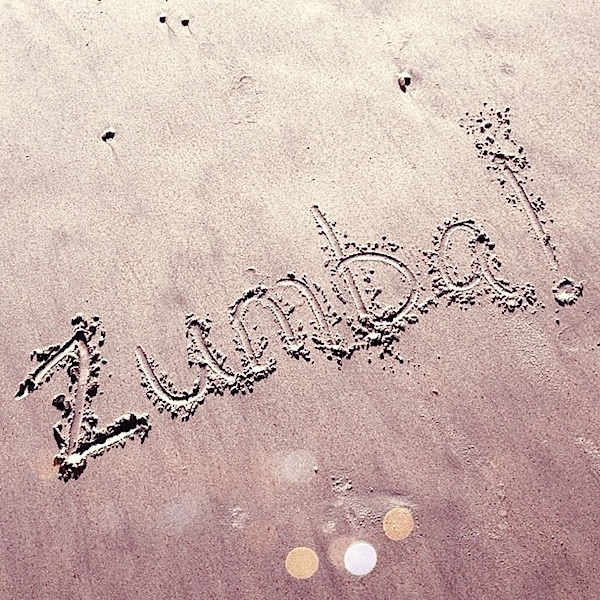 We spent some QT at the beach.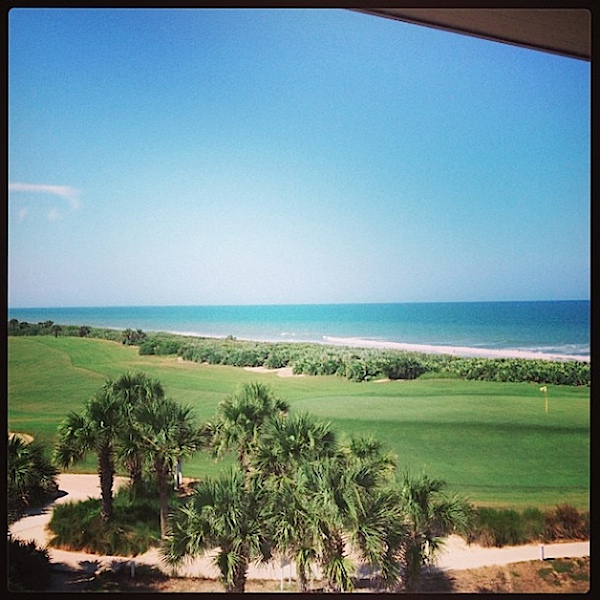 Here's the view from our room! We had a great view of the golf course and the beach to the far right.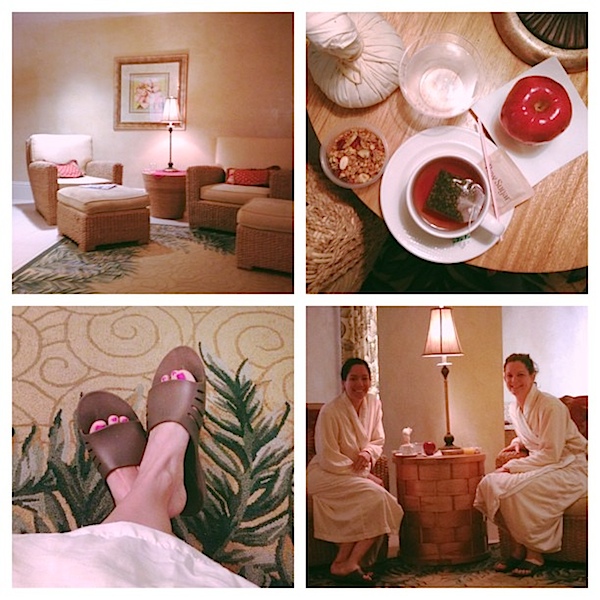 We also spent some QT at the spa. This spa had something I'd never seen before – an inhalation room! It was scented with eucalyptus and was very relaxing.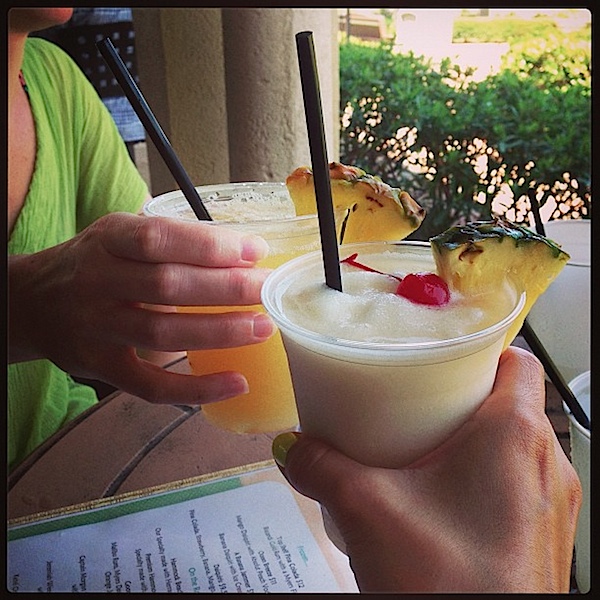 For lunch, we each had the mahi mahi sandwich, which was totally delicious! And a post-eats piña colada made the afternoon perfect!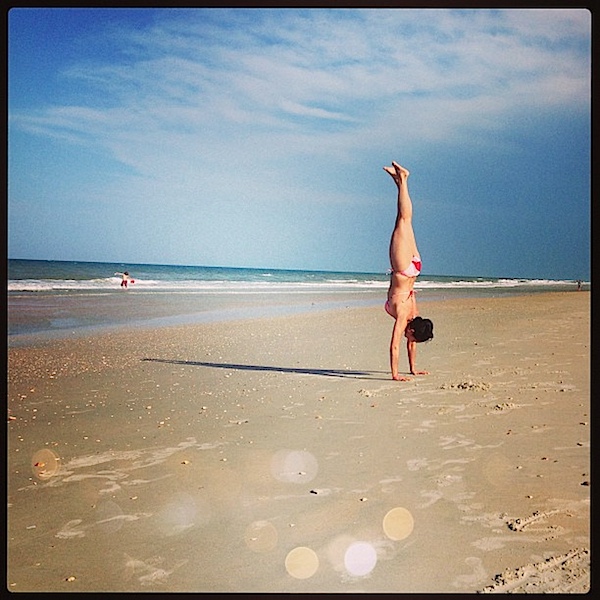 Next up – photos from Zumba Convention! I'm currently blogging from the hotel room at convention after having a blast at Day #1! More fun ahead! Woohoo!