Tucked away just north of Asheville, NC, sitting on a large green hill, is the Reynold's Mansion, and there's a reason it's currently ranked #1 on TripAdvisor.com. The mansion is more than a bed and breakfast. This B&B has a warm & welcoming feel, serves up a delicious breakfast, and has a rich history that even includes a tie with one of the most famous jewels of all time. Billy, the innkeeper, runs a tight ship, and his dedication to excellence shines through in Reynold's Mansion.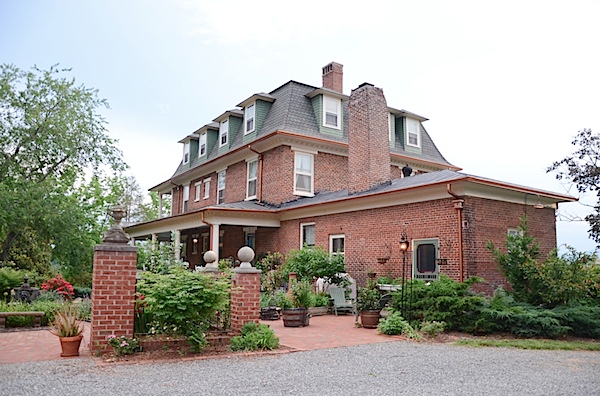 There are eight rooms in the main house, plus pet-friendly rooms behind in the Carriage House and Cottage.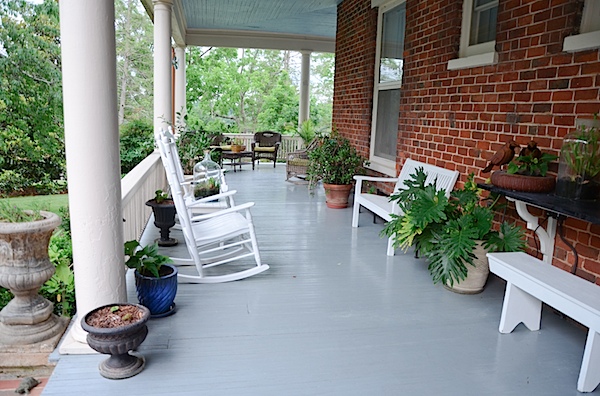 The large, wrap-around porch was one of my favorite features. I enjoyed many quiet moments here over coffee or wine.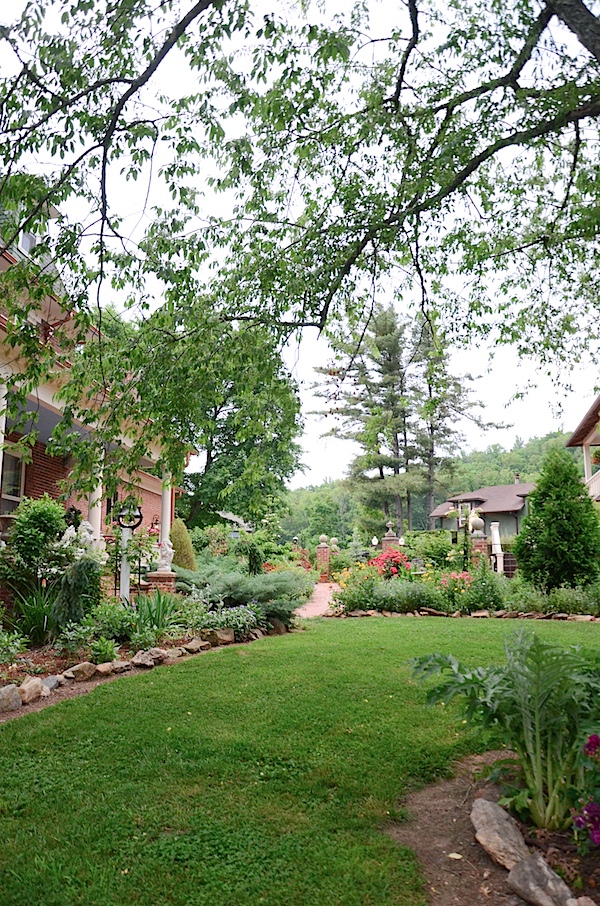 The grounds were beautiful and well-manicured, begging you to wander around and enjoy the many views around the house.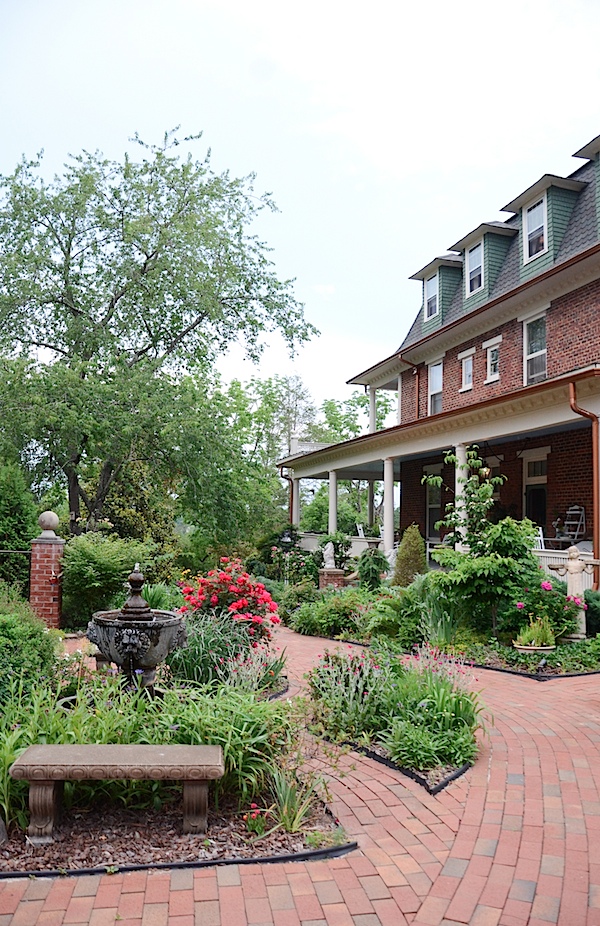 And the courtyard linked the many rooms of the B&B with a brick walkway, gurgling fountain, and flowers galore.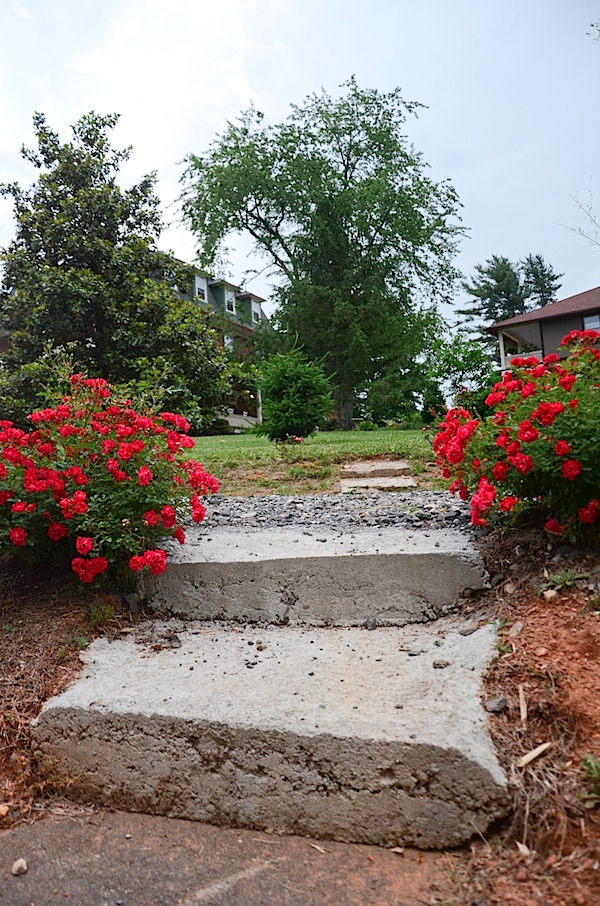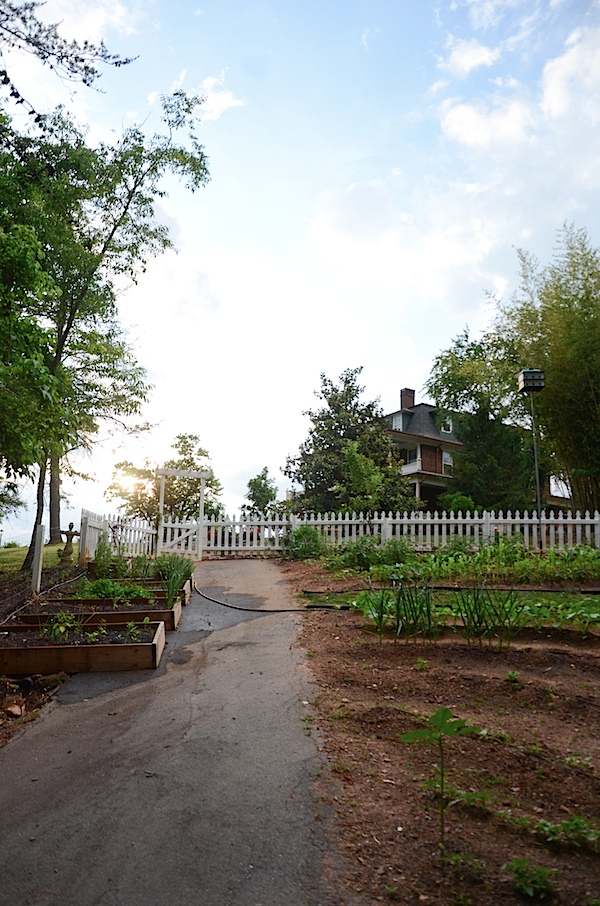 This is one of my favorite photos (above). I took this from the garden that sits behind the house.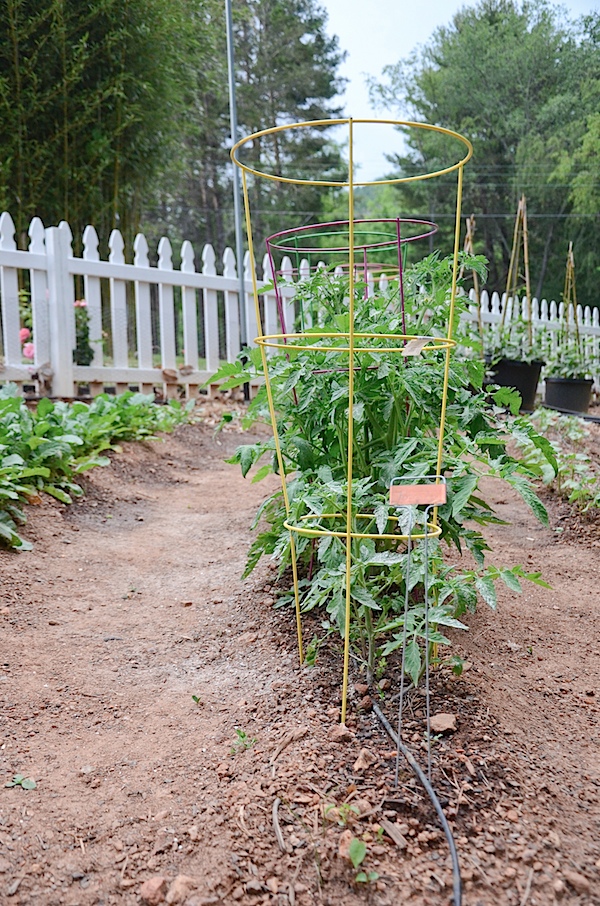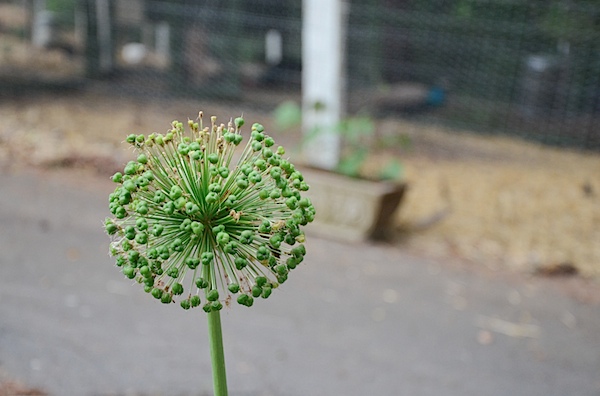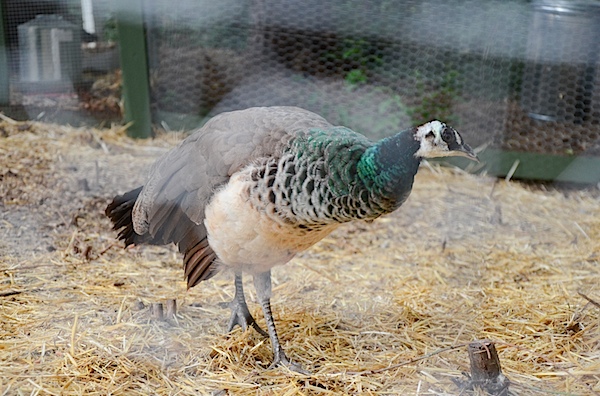 There are also peacocks…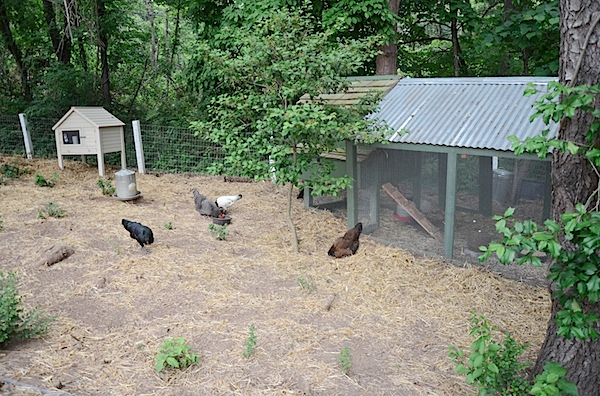 …and chickens behind the B&B. Billy said they try to use eggs from their own chickens in the breakfasts. How about that for local eggs?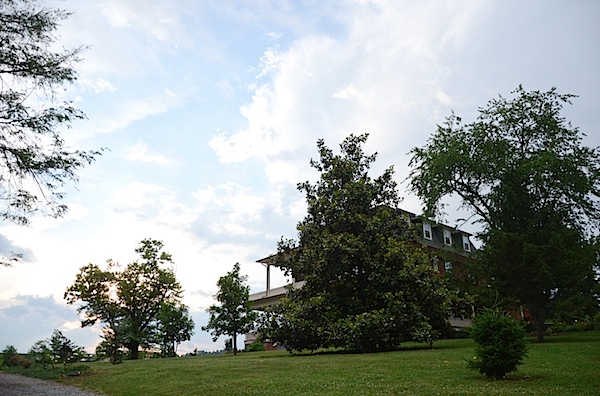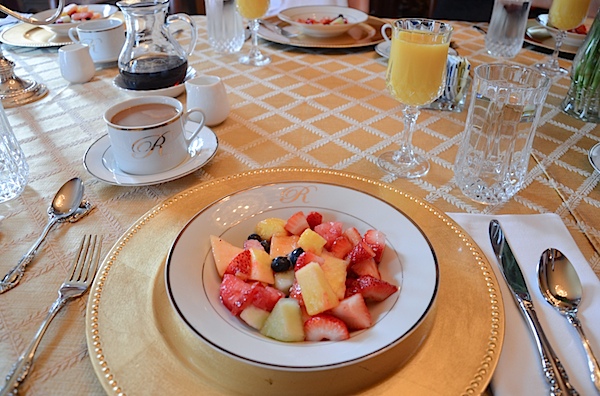 And as for that breakfast, here's one from the weekend. We started with a large bowl of fresh fruit and hot coffee. The coffee was delicious and spiced with a little something. I think it was cinnamon. I meant to ask but forgot.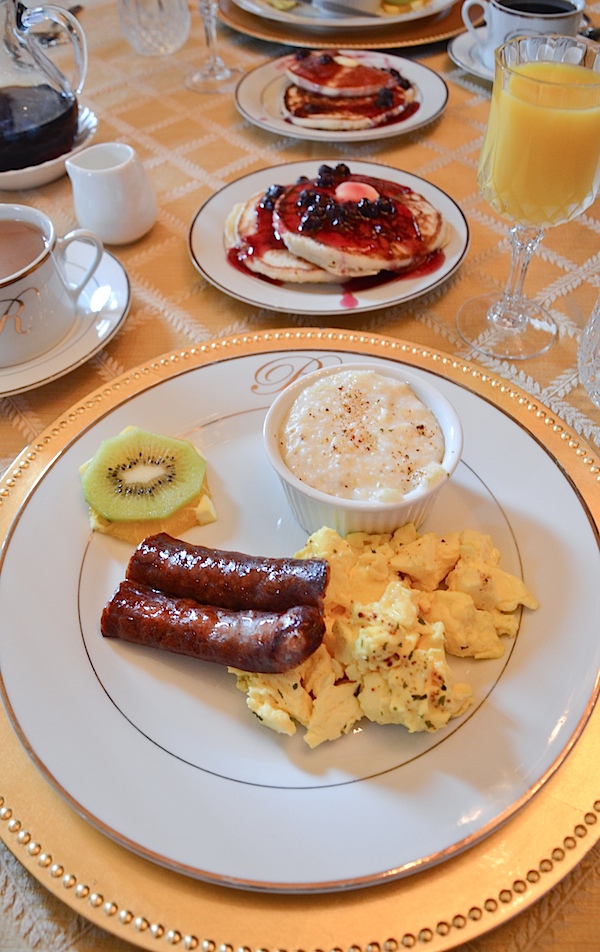 And for the main course, at this breakfast we enjoyed scrambled eggs, sausage, grits, more fresh fruit, and fluffy blueberry pancakes. The pancakes were light and lofty like clouds, and the whole meal was so enjoyable. I did my best to finish my plate, but there was just too much food. I had a good time trying, though. Billy entertained us with stories about the inn, including some ghost stories. He also showed us some photos of the house from when he purchased it since it had fallen into disrepair prior to him purchasing it. The photos showed a house covered in ivy, and Billy pointed out where there was potentially a ghost captured in the photo!
Don't worry, I didn't see any ghosts on my stay. But, hey, there's always next time!
Oh, and as for that tie in to the famous jewel, you'll just have to stop by the B&B to hear about its tie with the Hope Diamond. Or, you can read more about it here.
Thank you, Billy, for the wonderful weekend! I hope we can stay longer on our next visit!
***
For more info on the Reynold's Mansion – Asheville, NC, check out their web site or call. Tell them Diana the food blogger sent you!