Of all the places I visited in the Outer Banks, Duck, NC was my favorite. The two-lane street that takes you from one area to another in the OBX meanders through the cute cluster of restaurants and shops of Duck. I liked that it seemed less commercialized than some of the other areas. When we passed through, there were pedestrians galore with dozens of people on the sides of the street (I don't remember seeing sidewalks). It made me want to spend more time exploring the eateries and coffee shops there. We decided to visit AQUA Restaurant and Duck Donuts on the way to the beach house.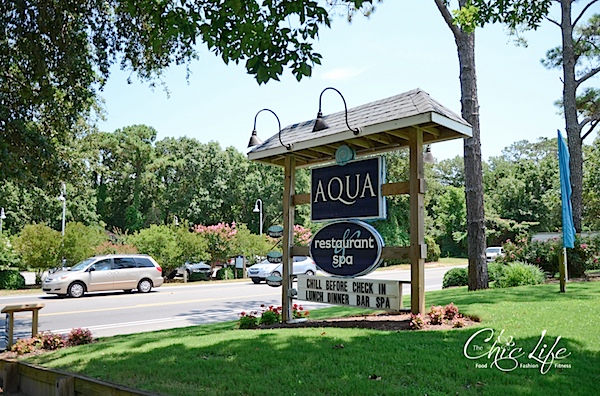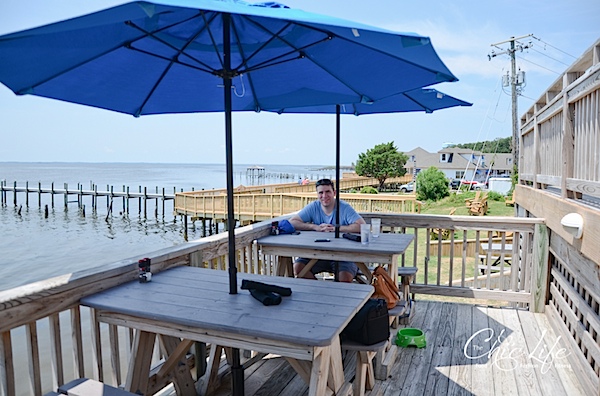 AQUA Restaurant is right on the sound, and their porch area is pet-friendly. You also get a great view of the water and the sunset if you go at the right time.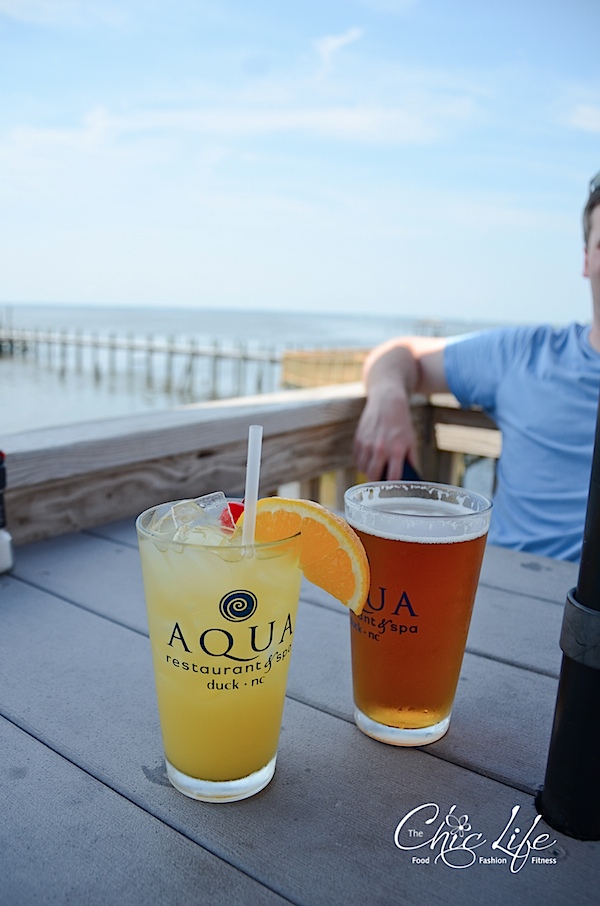 To drink, I ordered the HOOKED ON QUACK – Malibu Mango, Malibu Coconut & Fresh Juices. It was perfect for lunch on the water.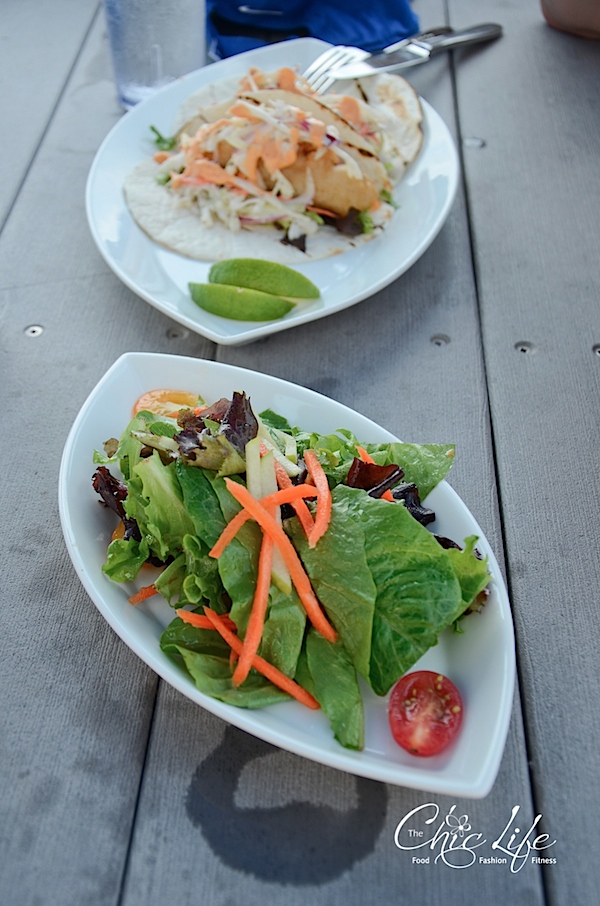 I had a salad with heirloom tomatoes to start.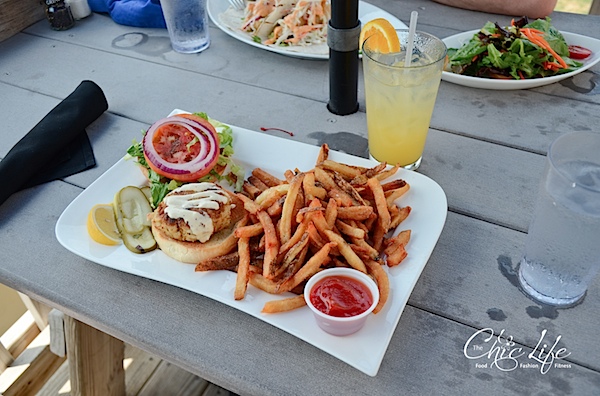 And for my main dish, I had the crab cake salad with house-cut fries. The sandwich was so delicious, and I loved that the fries had the perfect sprinkle of salt on top.
We had a great lunch at AQUA Restaurant, and the service was wonderful, too! I could see myself eating here multiple times if I were staying a little closer. I also want to take a trip to the spa one day!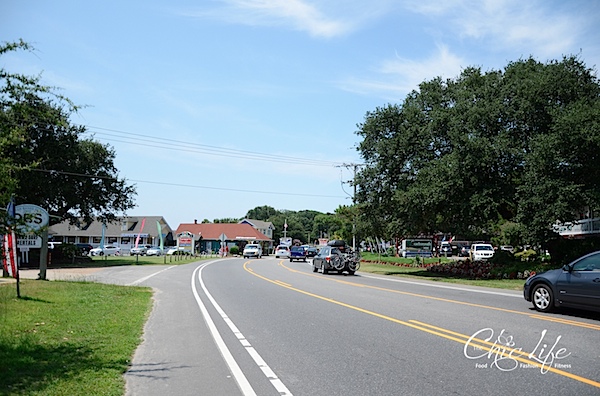 Look how cute Duck, NC is! We took a stroll down the road to get a quick dessert.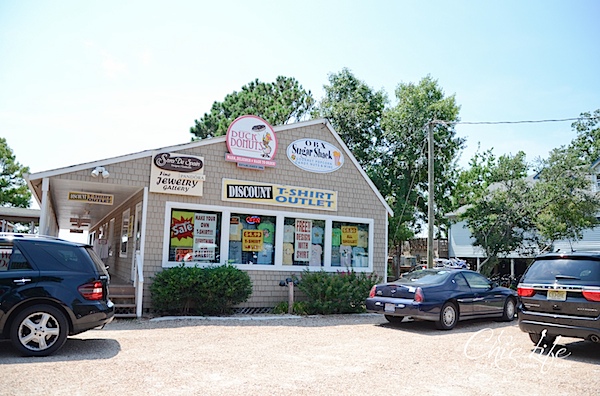 We visited Duck Donuts.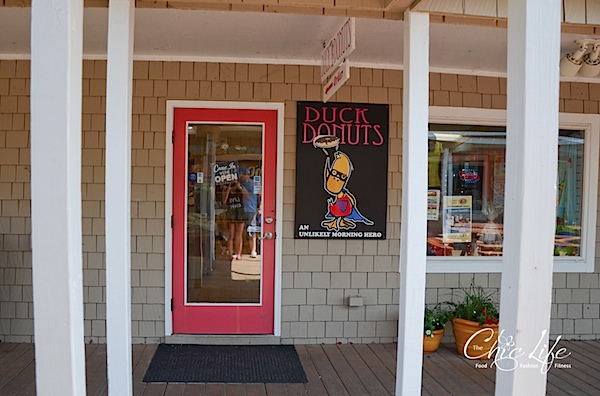 At the Duck, NC location (there are a couple in the Outer Banks), you order on one side of the building and pick up on the other. If you're looking for a large display of donuts, you won't find one. They make all their donuts to order.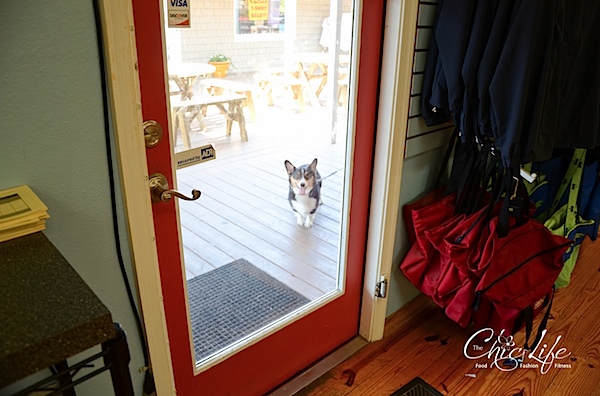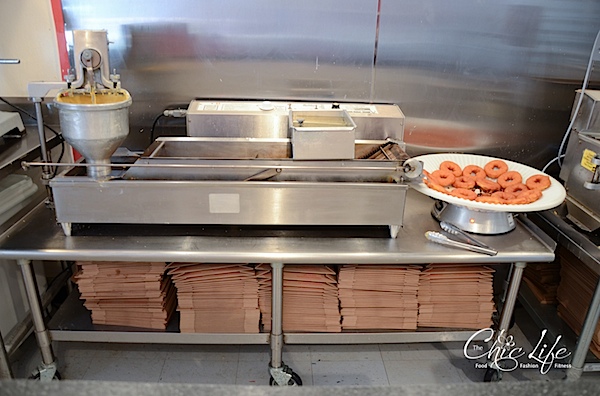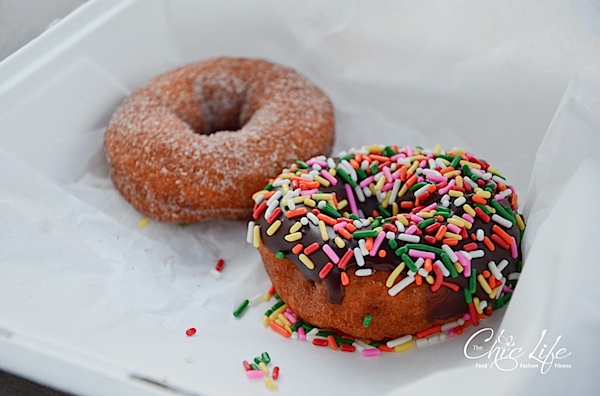 The donuts were served nice and hot. Hubby got cinnamon sugar, and I got chocolate glazed with rainbow sprinkles. These were delicious and reminded me a bit of those mini doughnuts you can sometimes get at street fairs…but bigger and better!
We had a great time eating at AQUA Restaurant and Duck Donuts. I definitely recommend both if you're ever in the Outer Banks.